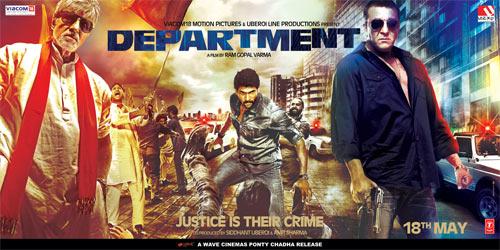 The official poster of Ram Gopal Varma's new film
Department
released with an exclaimation, "Real Men Are Back!"
The film stars Amitabh Bachchan, Sanjay Dutt and Rana Daggubati in lead roles, the sensational
Nathalia Kaur
in an item number and is set to release on May 18.
True to RGV's trusted genre, the poster features a gun-toting Dutt,
gamcha-
clad
Bachchan and Daggubati rioting. A political rally serves as background.
Like the Department poster? VOTE!