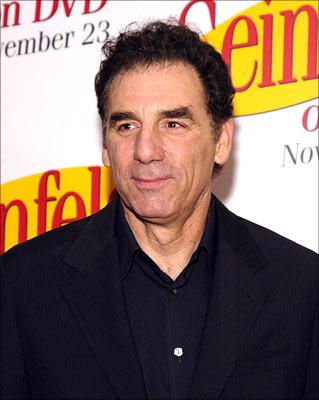 No more Cosmo Kramer?
Actor Michael Richards, best known for playing the aforementioned character in smash hit television show Seinfeld, in an exclusive interview to The Los Angeles Times, has said he has quit stand-up comedy.
Ever since an infuriated Richards yelled racial slurs at hecklers in a West Hollywood comedy club last year, the actor has been under an intense media glare and heavily chastisted by his disappointed fans.
'That night, when I was insulted and disrupted, I lost my heart; I lost my sense of humour. I've retired from that. I'm taking time off to feel myself out, get to know myself and appreciate other people,' Richards told the LA Times from Cambodia where he -- with fiancee actress Beth Skipp -- is travelling in search of spiritual healing.
Richards and Skipp visited remote Cambodian temples before hitting Angkor Wat, on a tour sponsored by the Nithyananda Foundation,
'What constitutes spirituality is heart. Making people laugh is something else,' Richards said. 'I did Seinfeld for 10 years -- it lightens things up, helps people enjoy the world they live in more. I've had people call me from hospital beds and tell me, 'That Kramer character got me through it. Thanks.' It's pretty simple, you know, the feeling of opening yourself up to others.
'Life is not always about us or making people laugh. I'm trying to understand the humanity that I am, that I belong to.'
Photograph: Fernando Leon/Getty Images