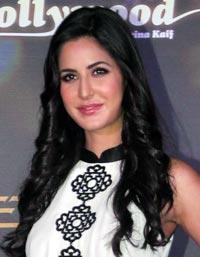 Recent reports suggested that there was union trouble for the unit of Kabir Khan's Ek Tha Tiger while shooting at an outdoor location in Dublin.

The film's heroine Katrina Kaif denies this. "This is the first time I am hearing of this. What trouble? Which workers' strike? We've been shooting here uninterrupted since we arrived. There's been absolutely no disturbance of any kind. In fact, the local people here are very supportive. They go out of their way to make us feel at home," she says.

The only sore point, if any, is that Katrina is shooting during the night.

"I am unable to keep in touch with anyone back home because I am asleep during the day," she says.

Yet, she tries to keep tabs on the collections of her last release Mere Brother Ki Dulhan. "Imran (Khan), Ali (Zafar) and I had so much fun shooting it. It was one of the most enjoyable shootings of my life. We'd do a shot and then laugh over it for hours."
The idea of a Mere Brother… sequel has been put forward. If it materializes, Katrina is game for it.