There's a story behind every picture.
Some of the stories are so lovely, they deserve their space in the sun.
In this series, InstaStories, we let pictures on social media tell their beautiful back stories.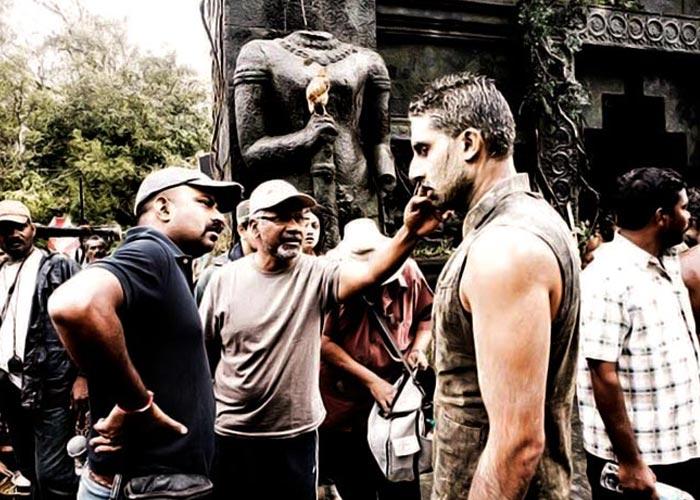 Abhishek Bachchan has one of the most interesting Instagram accounts, with some beautiful pictures and interesting memories.
The actor posts a picture from the sets of his film Ravan, co-starring wife Aishwarya. The film was directed by Mani Ratnam.
AB Jr writes, 'The 2 mani's discussing something on my face! Mani Ratnam and Mani Kandan (cinematographer). This was whilst filming the song Thok De Killi. A very difficult song to shoot because of the location. We had built the set on top of a river. The flooring was extremely slippery making it difficult to walk let alone dance.'
'I was recovering from a septic leg wound I got during shooting a few weeks earlier and a high fever.'
'But all of this paled in comparison to having to be careful of the few dozen snakes that had decided to make the set their temporary home! Can't remember too many people sitting in between takes (ha ha ha) funny now, terrifying then. FYI I don't like snakes. We would occasionally see them swimming around in the water, yes, they swim!!'
'Highlight was, at the end of the song suddenly Mani comes up with the idea that we should all jump into the water in the last shot!!! Perfect!!'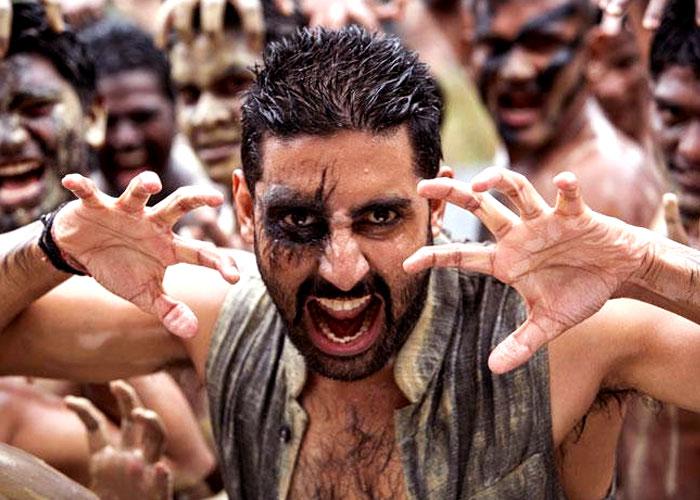 This is, of course, what he looked like in the song.