There's a story behind every picture.
Some of the stories are so lovely, they deserve their space in the sun.
In this series, InstaStories, we let pictures on social media tell their beautiful back stories.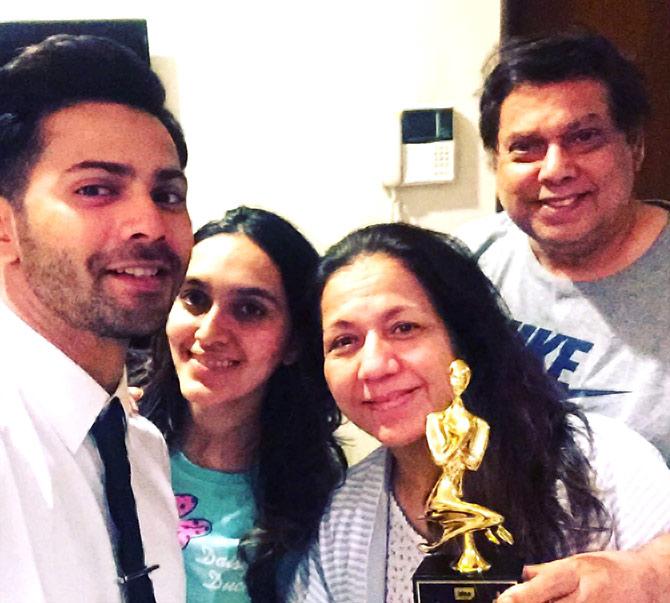 Varun Dhawan shared a touching photograph on Instagram in December 2016 when he won an award for his film, Dishoom.
'In his entire career I never saw my dad get excited when any of his films won awards, but he was really happy that I won for #dishoom tonight that too for a genre which is home for my family. Comedy is serious buisness. Thank you star screen,' he posted.
Varun is seen here with his proud dad David Dhawan, mum Karun and sister-in-law Jaanvi.
Dishoom, directed by big brother Rohit, is Varun's show all the way.