There's a story behind every picture.
Some of the stories are so lovely, they deserve their space in the sun.
In this series, InstaStories, we let pictures on social media tell their beautiful back stories.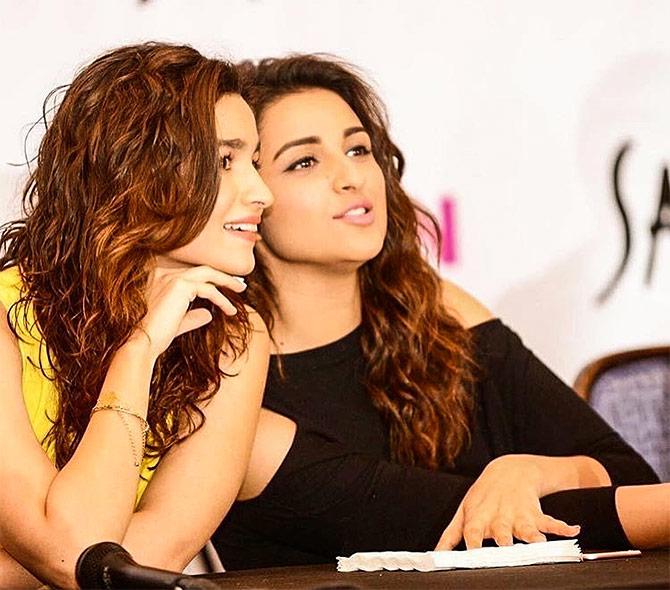 Gone are the days of cat fights between actresses -- these days, they live in perfect harmony with each other. Some are even friends.
And they don't seem to mind wearing the same hairstyle!
We stumbled upon Parineeti Chopra's picture on Instagram, where she's twinning her hairstyle with Alia Bhatt.
'HahaHa NO NEED FOR THE SAME HAIRSTYLE!!! Its a huge Yay!! (guys we are not demented, alia the imbiber has just caught on to my lingo!!),' Parineeti posts.