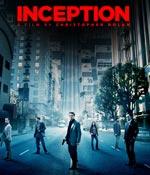 Despite the convoluted plot twists, writer and director Christopher Nolan's Inception became a huge hit worldwide,grossing about $820 million.

It will be the second highest grossing film for Warner which is expected to see Harry Potter and the Deathly Hallows reach at least $900 million.

Now the DVD and Blu-ray versions of Inception could keep millions engrossed for hours and days. And the home audience could include those who thought they had got it alright the first or second time they saw the film and yet want to have the pleasure of seeing it again. It could also keep those who have been wondering about the films many twists busy,

There is no doubt that this is not a routine sci-fi film and repeated viewing means removing more layers.

Watch the film now as soon it will be in the news again either as a film with over half a dozen Oscar nominations or as a film which got a just a few nominations.

There is plenty of competition out there in the DVD and blu-ray market this season and yet Inception could have a big weekend, followed by a steady sale around Christmas season. While the younger viewers will beg their parents to get them the DVD or blu-ray edition of another hit, Shrek Forever After, the adults will want to be entertained by Inception.

The saga of the adorable green ogre (Mike Myers) and Fiona (Cameron Diaz) Forever After grossed a handsome $713 million worldwide despite critical drubbing. It is also expected to be a home entertainment bonanza during the festival season.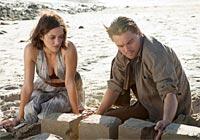 Many reviewers including Claudia Puig of USA Today (Inception is so clever and intricately structured it may require repeat viewings) had suggested that Inception will have a big following not only in theaters but also as a DVD film.

For like M Night Shyamalan's The Sixth Sense, this movie was mesmerising and intriguing at the same time and begged repeated views. Inception also had a human touch like The Sixth Sense, taking it a level igher than most sci-fi films.

Leonardo DiCaprio who reportedly stands to make about $100 million (thanks to a backend deal from the box office gross) from Inception (his highest paycheck ever) stars as Dom Cobb, a thief who can infiltrate the subconscious during a person's dreams. But what happens when he is offered one last job: planting an idea instead of stealing one?.
More intriguing than Memento, one of the earlier hits of Nolan, Inception is also filled withseveral smart performances which also enhance its human drama.
Joseph Gordon-Levitt is superb as Cobb's right-hand man while the other main players more than shine: Ellen Page an "architect," and the French artist, the Oscar winner Marion Cotillard plays Mal is, the mystery woman.
The performances gave the film a big heft and on a smaller home screen, they become even more intimate. 'It's the human side of the story, however, that elevates it from mere thriller,' The Washington Post review had rightly said several months ago. We appreciate the performances more than ever on DVD or the blu-ray version.
The extras: Four short but excellent pieces about the making of the film. Especially compelling is an animated prequel, the dream research featurette and how scenes such as the train rolling down a city street were made,