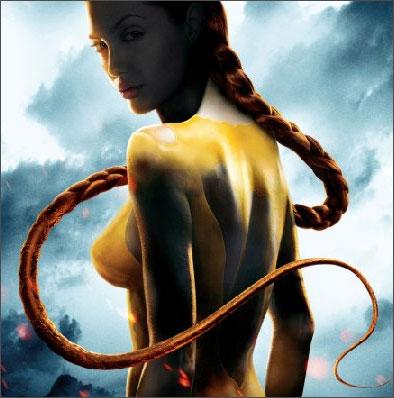 Blame it on Angelina Jolie's hot look in Beowulf if you will, but there is a growing trend toward 3-D among moviemakers.
Imax, an Ontario-based company known exclusively for science and nature documentaries like Everest and The Living Sea, is capitalising on this booming trend.
Imax theatres, with their eight-story-high screens and booming surround sound, are perfect for watching monster movies involving a lot of special effects. Nowadays, they are also a conduit for 3-D concert footage.
According to the US News website, Imax plans to expand -- which may just mean seeing one of these supersize screens pop up at a nearby multiplex near you.
But these babies don't come cheap. And that's one of the reasons limiting the company's growth. But come July, the company plans to move from a film-based system to a digital format.
The US News report said the movies that were previously delivered in unwieldy, 600-pound film canisters (requiring a special forklift) will now arrive on a hard drive eliminating the use of film prints that would help save studios from producing such massive reels, which can cost them $2 million or more per film release.
Imax is looking towards developing nations like China and India to market its jumbo screens. China is already getting 10 screens as a result of a tie-up between China's Wanda Cinema Line and Imax.
This means good news for Bollywood too as even foreign films can be digitally converted to play on Imax screens.
In the picture: Angelina Jolie in a still from Beowulf