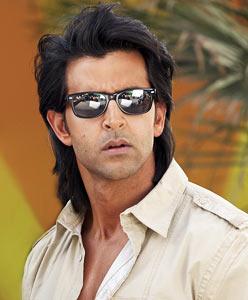 There have been reports of Hrithik Roshan's plans to go abroad for medical treatment, and that he would require another brain surgery for his headaches.

Hrithik had undergone a brain surgery in July in Mumbai.

But his father Rakesh Roshan rubbishes the reports of the second surgery.

"Hrithik is going abroad only for a medical check-up, not a surgery," Rakesh Roshan says. "He gets these occasional headaches, and wants to get to the bottom of them once and for all."


Apparently, reports suggesting that Hrithik would need a long layoff from work are not only misplaced but also premature.
Says the concerned father, "Hrithik will be abroad for a week or at the most, two weeks. There is no need to spread alarming reports."
Hrithik had undergone a
brain surgery
in July after he sustained injuries from an
action sequence
for his film
Bang Bang
.