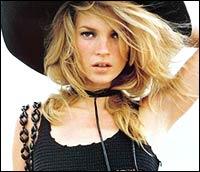 Supermodel Kate Moss is now facing the consequences of her stint with cocaine. Three big fashion houses have reportedly dumped the model from their campaigns. Kate has got the axe from Chanel, Burberry and Gloria Vanderbilt, as police chief Sir Ian Blair backed the decision to investigate her drug abuse.
Their move comes a day after clothes giant H&M scrapped Kate's $1million contract. But Rimmel, Christian Dior, H Stern and Fred Paris have all pledged to stand by the star. Metropolitan Police Commissioner Sir Ian said he was involved in the decision to probe Kate's drug use, after The Mirror revealed she snorted five lines of cocaine in 40 minutes with lover Pete Doherty at a London record studio.
'We have to look at the impact of this kind of behaviour on impressionable young people and, if there is evidence, something should be done. If we have an allegation about a person who is so much in the public eye and a role model, it seems to me important that we investigate,' he was quoted as saying.
Kate was reportedly in tears when Chanel told her it would not be renewing her 750,000 pounds-a-year contract as the face of Coco Mademoiselle perfume. Chanel's Julie Le Blevec said, 'Kate has a contract until the end of October. We are not planning to stop the adverts before then.' The firm insisted the axe had nothing to do with drug abuse. 'Bosses do not want the risk of this happening again. Kate has been great for them but enough is enough and the end has come,' a source said.
'Six commandments' for Jude Law!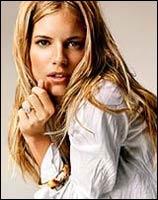 Sienna Miller has agreed to stick by her 'love cheat' boyfriend Jude Law only if he abides by her laws. Friends of the As You Like It actress have revealed that Miller has penned down six laws Jude must follow to make their relationship work again.
Law must never be unfaithful again, stay away from ex-wife Sadie Frost and her friends, romance Sienna again before considering marriage, stop losing his temper, let her make her own career choices, and let her see her friends when she wants.
'Jude has been a changed person since Sienna left him. While he totally dominated her before, since the allegations came out and she dumped him, he has been totally different,' a source was quoted by The Daily Mail, as saying. 'Sienna believes in monogamy and will not stand for him cheating,' he added.
Insiders say Jude has also been asked to make a list of every woman he has slept with. When reports came out that Kate Moss has had sex with Jude, Sienna was said to be angry as she wasn't on Jude's list. However, he denied the tryst.
Hugh Jackman is people's choice for James Bond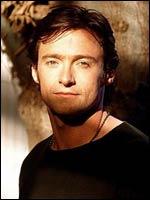 Emmy award winner Hugh Jackman has been voted the most suitable actor to play the next James Bond in a new poll by online DVD rental house Netflix.
The X-Men star, who got 26 per cent votes in his favour, beat out the competition from Closer star Clive Owen and Moulin Rouge star Ewan McGregor, who got 21 and 16 per cent respectively. According to Zap2It, Jude Law (14 per cent), Orlando Bloom (six per cent) and Heath Ledger (three per cent) also featured in the list.
Sarah Jessica Parker richest in New York
Sex And The City actress Sarah Jessica Parker has been voted the richest woman in New York, with annual earnings of approximately 21 million pounds.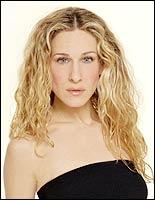 According to femalefirst, Parker beat fashion designer Kimora Lee Simmons and supermodel Gisele Bundchen to top the list of wealthiest females in the New York magazine poll. She earns more than twice as much as the other actresses on the list, including Nicole Kidman, who tops the box office with 83 million pounds a year.
Kidman is followed by Kirsten Dunst at 44 million pounds, and Meryl Streep at 28 million pounds, whereas former US President Bill Clinton's daughter Chelsea is at the bottom of the celebrity scale. The top three wealthy women are:
* Sarah Jessica Parker, actress, 21 million pounds
* Kimora Lee Simmons, fashion designer, 9.4 million pounds
* Gisele Bundchen, supermodel, 8.4 million pounds.