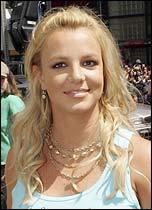 Britney Spears gave birth to a baby boy on September 14 in Los Angeles.

 

The child is Spears' first and Kevin Federline's third. He has two children from his previous relationship with actress Shar Jackson.

 

Spears had recently said she considered pregnancy 'mind-blowing', 'therapeutic' and that 'all the secrets from your family come out of the closet.'


The pop diva had also said that she did not want to undergo labour pains and would hope for a Caesarian.

 

'I have a feeling I'm going to have an operation (a Caesarian section). I  don't know why, but I hope so,' she had said to

Elle magazine.

 

According to Eonline, Britney checked into an LA hospital at about 6 am to undergo a Caesarian section and delivered a baby boy.

 

Madonna, hubby difer on faith

 

Madonna's husband Guy Ritchie has reportedly quit Kabbalah, infuriating the pop diva.

 

The Snatch director reportedly told the sexy singer he is turning his back on the mystical Jewish faith because he has

wasted too much time following it.

 

'Madonna is absolutely fuming with Guy. Kabbalah is her life and she feels like Guy has rejected her as well as the cult, a 

source was quoted by Britain's Daily Star as saying.

 

'It took her years to convince him to join the sect and she was thrilled by his growing enthusiasm for it over the past years,'

he added.

 

Guy fears his involvement in the sect even ruined his new gangster film Revolver, which has been panned by critics.

 

The star allegedly believes he should have spent more time on the sets and less time taking part in the cult's rituals. He  reportedly also regrets following Kabbalah devotee Madonna's advice and including references to the religion in his movie.

 

'The horrific reception Revolver has received has undone all of Madonna's good work. Critics hate the Kabbalah plugs. He wants to distance himself from it. But Madonna is such a staunch supporter; it will make their marriage very difficult,  "  the  source concluded.



Paris Hilton's 'hacker' sent to the slammer

 

It doesn't pay to pry into celebs' personal lives, as a 17-year-old boy, who hacked Paris Hilton's account and posted her personal contacts on the Internet, found out to his horror yesterday, with a court sentencing him to 11 months in prison.

 

The boy, whose identity has not been disclosed, broke into T-Mobile's internal database in January and hijacked Hilton's phone numbers and text messages, which he subsequently posted on the Net.

 

This led to hordes of crank calls to her friends, including Eminem and Avril Lavigne, and left the embarrassed Hotel heiress apologising

profusely to all the affected people.

 

According to Eonline! quoting Washington Post, the boy, who pleaded guilty on nine counts of juvenile delinquency, will be on supervised release for two years, during which time he must stay away from computers and any device that can  connect to the Internet.



Cate Blanchett set for stage directorial debut

 

Australia-born Oscar winner Cate Blanchett is set to make her directorial debut by directing Harold Pinter's A Kind Of Alaska as part of the Sydney Theatre Company 2006 season next December.

 

Blanchett had earlier performed the role of Hedda Gabler for the Company in 2004, for which she had received much critical

acclaim, and will reprise the role in March next year at the Brooklyn Academy of Music in New York, reports the BBC quoting a report in Variety.

 

The actress has starred in a host of critically acclaimed films including Shekhar Kapur's Elizabeth, and the Lord Of The Rings trilogy.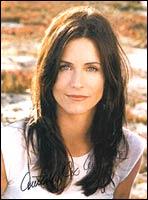 Courtney Cox is Jennifer Aniston's agony aunt
Friends costars Courtney Cox and Jennifer Aniston seem to share a very deep relationship, with Courtney being an  'agony aunt' to her good friend Aniston.
Courtney, who claims to have hit it off almost instantly with Aniston on the sets of Friends, says that she was only too happy to lend her all-weather friend a shoulder to cry on, following her traumatic split with actor Brad Pitt.
'From the first day we met, she would just drag me outside and start telling me about her relationships. She draws you in. She's the all-round friend and is incredibly loyal,' Sun quoted Cox as telling In Style magazine.
And it is not only Aniston she has good things to say about. Friends co-star Lisa Kudrow has also come in for lavish praise
from her.
'I love them both so much. We went through relationships and break-ups together, through my marriage to David (Arquette)  and my father dying. Those relationships are sacred. I can trust Jennifer and  Lisa with anything," Courtney said.
Kate Moss turns

 

Vogue editor
Kate Moss will now try her hand at editing, as she has been signed as a guest editor for the French edition of  Vogue.
The 31-year-old supermodel will edit the December-January issue of the glossy style bible. According to Sun,  she will also appear in the magazine with lover Pete Doherty.
The couple have had a difficult time, due to Doherty's reported drug addiction and it has been an on and off relationship since they met at her birthday party in January this year.
 
According to Femalefirst, French Vogue has confirmed that Moss will edit the magazine.