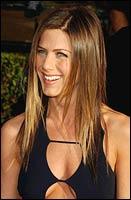 Former Friends star Jennifer Aniston had reportedly told Angelina Jolie to enjoy herself and 'have a good time' with her estranged husband Brad Pitt, months before they split.
According to a report, Aniston told the 30-year-old Tomb Raider actress about her husband's excitement at starring opposite her in the romantic comedy Mr And Mrs Smith and also wished them a good time working together.
'I said, 'Brad is so excited about working with you. I hope you guys have a really good time,' Contactmusic.com quoted her as saying.
Despite the heartbreak, Aniston has reportedly confessed that she is still in love with her soon-to-be ex Brad Pitt.
'I will love him for the rest of my life. He's a fantastic man,' Jennifer told Vanity Fair magazine.
According to the report, Aniston claimed ignorance of Pitt's alleged affair with Jolie and was hence, 'shocked and angry' when she saw photographs of Pitt and Jolie holidaying with Jolie's adopted son Maddox.
'The world was shocked and I was shocked. I'd be a robot if I said I didn't feel moments of anger, of hurt, of embarrassment,' she said.
Kidman envies her daughter's curvaceous body!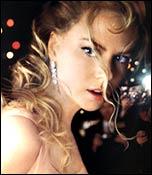 Aussie actress Nicole Kidman has revealed that she hates her lanky figure and envies her adopted daughter Isabella's curvaceous body.

 

The Oscar-winning actress hates her tall, slim body, and has always yearned for a shorter, more voluptuous physique like screen beauty Marilyn Monroe.

 

'I'd much prefer to have curves. My daughter is 5 foot 2 and curvy -- she's everything I wanted to be,' Kidman was quoted by Contactmusic.com,

as saying.

 

'I wish I wasn't 5 foot 11. I'd like to be 5 foot 2. I have always had trouble putting on weight. I'd like to be like Marilyn Monroe,' she added.

 

Burt Reynold's Bond regret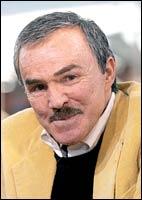 Veteran Hollywood actor Burt Reynolds still regrets turning down the chance to play James Bond, 30 years after he was offered the role.
Legendary producer Albert R Broccoli, often called 'Cubby' Broccoli, approached him about playing the spy when Sir Sean Connery quit in the 1970s, reports The Sun.
'Sean had said he wanted more money and left. Cubby came to visit me and said, 'We want you to play James Bond,' and I said, in my infinite wisdom, 'An American can't play James Bond. It just can't be done,' ' Burt told US talk-show host Jay Leno.
'Now, in the middle of the night, you hear me wake up in this cold sweat going, 'Bond, James Bond,' ' he added.
Lauren Bacall is no fan of Tom Cruise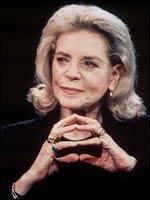 Hollywood legend Lauren Bacall has blasted actor Tom Cruise for using his relationship with Katie Holmes as a publicity gimmick.
The actor has been the butt of satire for his public display of love and affection for his girlfriend on The Oprah Winfrey Show.  
'His behaviour is so shocking. It's inappropriate and vulgar and absolutely unacceptable to use your private life to sell anything commercially, but I think it's kind of a sickness,' she was quoted by Eonline! as saying.
The actress went on to voice her opinion about Cruise's acting skills as well.
'When you talk about a great actor, you're not talking about Tom Cruise,' she said.