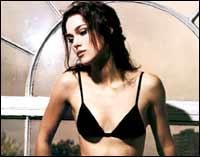 Pirates Of The Caribbean actress Keira Knightley has been voted the hottest acting talent in Britain.
According to Sun, in the poll conducted by the British Film Institute, Titanic beauty Kate Winslet was voted the second hottest star, followed by Catherine Zeta Jones and Four Weddings And A Funeral star Hugh Grant.
The top six hottest acting talents, according to the poll's results, are:
1. Keira Knightley
2. Kate Winslet
3. Catherine Zeta Jones
4. Hugh Grant
5. Jude Law
6. Orlando Bloom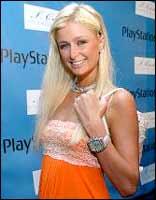 Paris and Britney in mother of all battles!
Actress Paris Hilton has expressed her doubts over Britney Spears' parental skills and believes the pop diva may not turn out to be a good mom.
The hotel heiress, who got engaged to shipping heir Paris Latsis recently, has reportedly said she will be a "way better mother" than Britney.
According to The Daily Star, Hilton, who is reportedly pregnant, insists that taking care of her pet dog Tinkerbell has taught her how to look after a child.
Britney's baby is due in November.
Ben Affleck and Jennifer Garner are not married!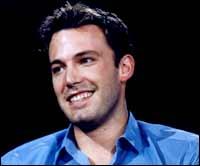 Daredevil actor Ben Affleck has denied rumours of his marriage with Elektra star Jennifer Garner.

 

Garner was reported to have visited Brandon Tucker's Briarwood Flower Shoppe in West Virginia on Saturday and purchased a bridal bouquet and six bridesmaid's bouquets for a ceremony at the nearby Greenbriar

Resort.

 

But a spokesperson for Affleck quashed reports that the two walked down the aisle on June 18.

 

"Not true,"  publicist Ken Sunshine said to American entertainment show Access Hollywood.

 

While Garner divorced her Felicity co-star Scott Foley last year, Affleck was briefly engaged to pop diva Jennifer Lopez in 2002.

 

Lisa and Clooney split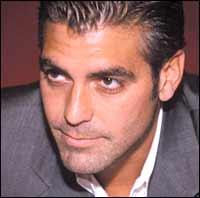 Model and television presenter Lisa Snowdon has finally split with actor boyfriend George Clooney.
The couple, who had met in 2000, dated on and off for a year as their long distance relationship was not working. They had rekindled their relationship last May, and finally broke off a fortnight ago.
"It's always difficult to maintain a long distance relationship. They have remained great friends and there is no animosity between them.
"Lisa last saw George in LA (Los Angeles) at the beginning of May. They spoke on the phone regularly, but they began to realise that the relationship had nowhere to go", The Mirror quoted a Hollywood source as saying.