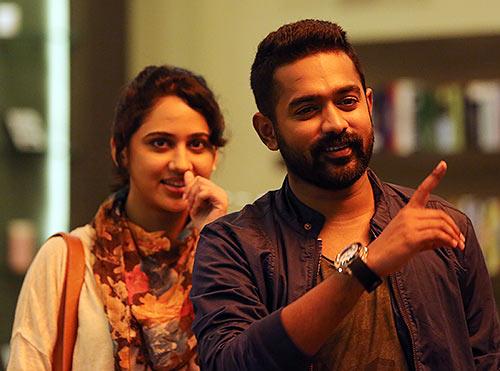 Malayalam director Lal Jr shot to fame with the success of his maiden film, Honey Bee, last year.
The youngster is the son of actor-producer-director Lal.
His latest film is Hi I'm Tony, which will hit the screens this weekend.
The film features Asif Ali, Miya George, Lal, Biju Menon and Lena in leading roles.
"This is a thriller. The events happen inside an apartment in Bangalore, during one fateful night. Newly weds Sameer (Asif) and Tina (Miya) live there. Actually, it is a 'model apartment', built to attract prospective buyers," says Lal Jr.
Asif Ali says that "the film has been shot with sync sound and I am excited about the experience."
Miya is happy that she is playing a modern girl in the movie, as most characters she has played have been older than her real age.
Lal plays a mysterious character named Tony.
The film was shot inside a huge set in Kochi that recreated the interior of a plush apartment.
Hi I'm Tony is produced jointly by SJM Entertainments and Ideas Inc. Alby is the cinematographer.