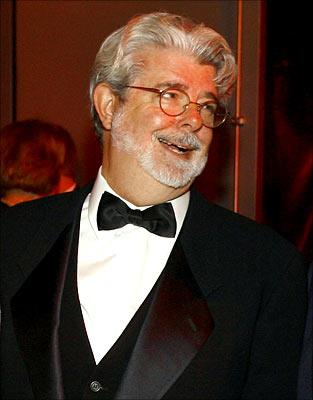 I don't like your sequel, so I'll make a few more.
That's what George Lucas seems to feel.
The billionaire creator of the Star Wars franchise has announced that there will be two more movies in the series.
When asked about his staunch declaration that Episode III: The Revenge Of The Sith would be 'the absolute final,' Lucas absolved himself in a Fox News interview by saying that the new one-hour films 'won't have members of the Skywalker family as characters. They will be other people of that milieu.'
And while Lucas' fanboys might celebrate the news, he's gone on record and dissed another cult.
Lucas told The Daily Telegraph that he felt mega global hit Spider-Man 3 was, well, silly.
"It's silly. It's a silly movie. There just isn't much there. Once you take it all apart, there's not much story, is there?"
The bearded filmmakers' comments have sparked huge online debate, with fanboy opinions spewing pure venom onto Lucas' ill-reviewed recent blockbusters in the Star Wars series, Phantom Menace, Attack Of The Clones and Revenge Of The Sith.
'People thought Star Wars was silly, too. But it wasn't,' said Lucas, currently working on yet another rebooted franchise, Indiana Jones IV.
Photograph: Getty Images