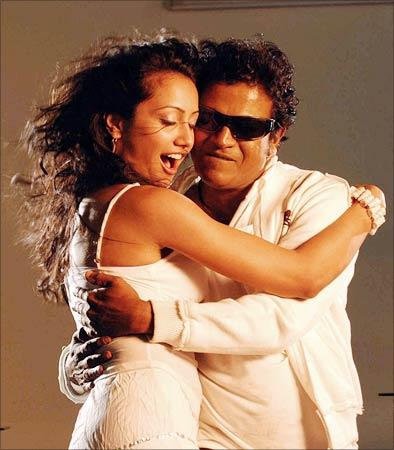 Nicolette Bird of Rock On fame is making her debut in Kannada films with P N.Sathya's Hodi Maga starring Shivaraj Kumar.
"I hail from Kolkata. As I was not good at my studies, it was natural for me to enter modelling first and then the film industry. Since I have made a good beginning in Hindi films, I have decided to be extremely choosy. Hogi Maga is certainly a very good debut for me in Kannada," Nicolette, who was in Bangalore for the audio release of the film said.
"I have an interesting role of a teacher from a middle class background. I mostly wear saris in the film. Director P N Sathya leaves no stone unturned to get the right effect. I have some very good songs with Shivaraj Kumar sir who is an extremely good dancer. I carry good memories from Hodi Maga," she added.
She also described herself as a fitness fanatic who does not mind missing a meal but not her workout.
Text: R G Vijayasarathy