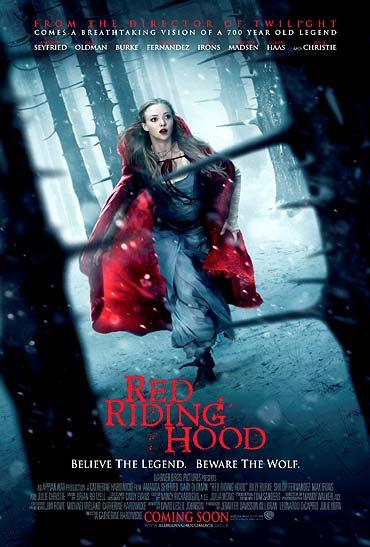 Remember Little Red Riding Hood?

Well, she's all grown up now.

Warner Bros Pictures' Red Riding Hood in a story inspired by the famous fairytale.

In the latest version, a teenage girl finds herself in extreme

jeopardy when her village decides to hunt the werewolf that terrorises it every full moon.

The movie directed by Catherine Hardwicke, stars Amanda Seyfried, Shiloh Fernandez, Max Irons, Gary Oldman, Julie Christie, Virginia Madsen and Michael Shanks.

Actor Leonardo DiCaprio is one of the producers.