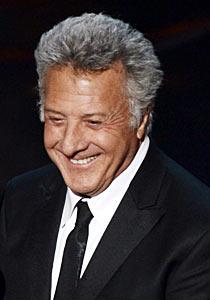 Dustin Hoffman's representative has revealed that the two-time Oscar-winning actor has been successfully treated for cancer.

Jodi Gottlieb, Hoffman's representative said that the cancer has been surgically cured as it had been detected at an early stage, People magazine reported.

The 75-year old actor is reportedly feeling great and is in good health. He will be undergoing preventative treatments recommended by the doctors to minimise the chance of a recurrence in years to come.

However, details regarding Hoffman''s cancer or treatments have not been disclosed.

The actor is scheduled to begin filming Roald Dahl's Esio Trot opposite Dame Judi Dench this year.