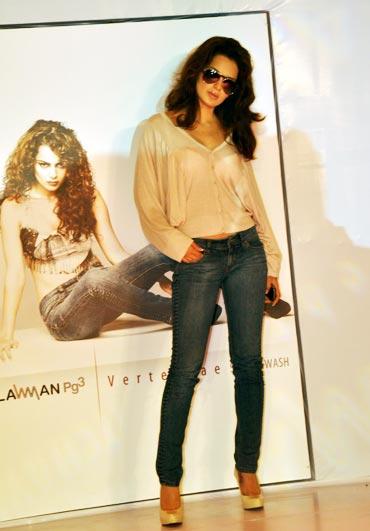 Veteran Indian filmmaker Subhash Ghai on Thursday said that youngsters should not wear jeans anymore as it is not national.

"I would not like younger generation to wear jeans anymore. Children must build national character, not corrupt character," Ghai told reporters on the sidelines of the International Film Festival of India (IFFI) 2010 in Goa.

He said that youngsters should shed their western masks.

Ghai's Bengali movie Nauka Dubi, directed by Ritupurno Ghosh, was premiered for the festival on Wednesday.

He said that Nauka Dubi will be dubbed in Hindi and released simultaneously on January 23.

The filmmaker, whose actress are seen in skimpy dresses in movies like Good Boy, Bad Boy, Apna Sapna Money Money, Aitraaz and others, said that the younger generation should give up western influences.
Ghai conceded that cinema is a strong medium to incorporate national character in the youngsters.
Do you agree with his assessment? Does wearing jeans 'corrupt character'? Tell us!

Image: Kangna Ranaut shows off her Lawman jeans.
Photograph: Pradeep Bandekar