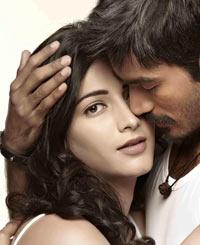 Reports that all is not well between Kolaveri di star Dhanush and his wife Aishwarya have been gathering momentum for quite some time.

Lending credence to the reports of gathering tension in the marriage is the fact that Dhanush and his wife are maintaining an aloof profile in public.

Though she has directed his much talked-about film 3, Aishwarya has been keeping a low-profile in the publicity, letting her star-husband and his 3 co-star Shruti Haasan take the limelight.

Shruti, interestingly is alleged to be the catalyst in the apparent rift in the Dhanush-Aishwarya marriage.
In fact, for a screening of 3 last week for Shruti's father Kamal Haasan, Aishwarya pointedly stayed away while Dhanush played host to father and daughter.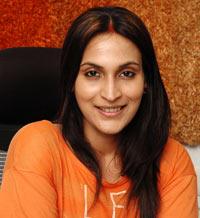 So what is the truth?
Dhanush, who has switched off from the press after reports of the marital rift, said: "The truth is not what you're hearing or reading. Such rumours (of a linkup with a co-star) happen when a love story as intense as 3 is released. They're just rumours. Now that is released, they'll die down."