There's a story behind every picture.
Some of the stories are so lovely, they deserve their space in the sun.
In this series, InstaStories, we let pictures on social media tell their beautiful back stories.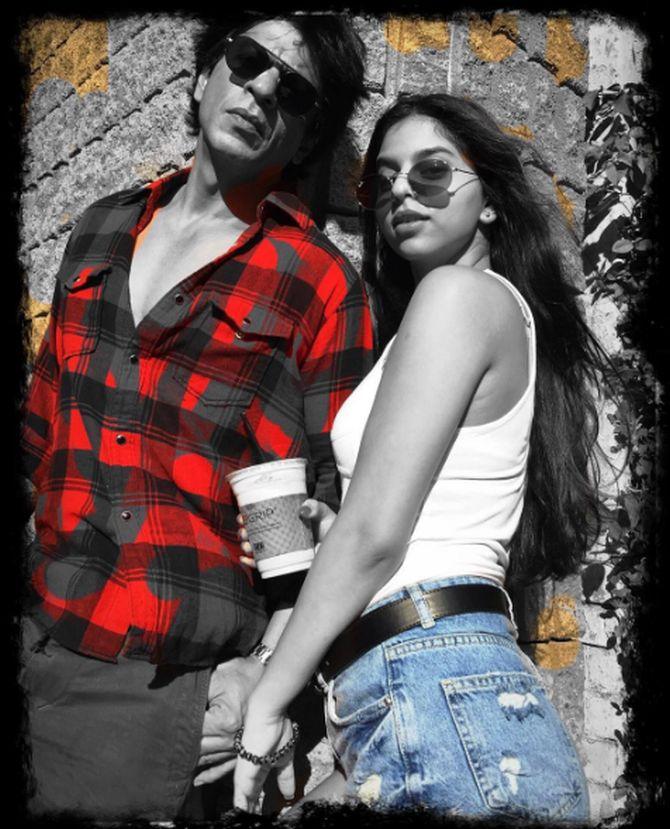 Shah Rukh Khan posted this picture with daughter Suhana on Sunday on Instagram, saying: 'When the lil one goes back to school & is not around to tell u, u use too many filters!'
Presumably the 'li one' SRK is talking about is Suhana, clearly someone he dotes on, and not AbRam, his adorable tot, who may not yet know what filters are.
We were on a British Airways flight with SRK and his family in June 2015 -- the Badshah and Gauri were traveling first class, their three kids, ayahs and security were in business class.
SRK came by to check on Suhana and after the flight landed made sure she was okay while elder son Aryan carried AbRam to the waiting transporter at the arrival gate..