Is all the attention they get justified? Do their parents' achievements constantly weigh them down?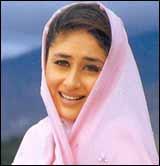 Star children. Their born-with-a-silver-spoon-status is a point of constant tussle between star kids and those who make it on their own steam. Star kids defend themselves by saying it is tougher for them: a golden lineage amounts to great expectations. The strugglers complain that star kids get success and the best of banners on a platter.

Actually, both are right.
In the olden days, there was no such thing as a dream launch for a star son or daughter. When Prithviraj Kapoor's sons -- Raj, Shammi and Shashi -- entered the film industry, save for natural talent acquired from their actor father, the trio made it thanks to ability, hard work and willingness to struggle. Raj Kapoor's son Rishi had a dream debut (as a grown-up) in Bobby, along with Dimple Kapadia. His other two siblings -- Randhir and Rajiv -- never reached the heights Rishi did as actors.
Randhir and Babita Kapoor's two daughters -- Karisma and Kareena -- met with better fate than their parents. Karisma had an unlikely debut in
Prem Qaidi
and did her bit as the singing-dancing actress before she made her way towards becoming an actress of substance. Unlike Karisma, who groomed herself gradually by trial and error, Kareena sported perfect makeup and wardrobe sense from the word go.
While Karisma got to work with the big banners much later, Kareena has only worked with the likes of Karan Johar, Subhash Ghai, Sooraj Barjatya and Mani Ratnam.
Kareena was elevated to star status even before the release of her first film (
Refugee
), though she wanted people to see her work and then decide whether she was a star or not.
At a recent awards ceremony, she performed a dance medley of her sister Karisma's songs to express her love and let her know how much she misses her. Sweet as the gesture might have been, would anyone have been interested if Amisha Patel's brother Ashmit performed a medley of his sister's hit songs?
Here is a look at the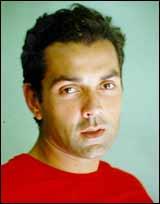 advantages of being a star child: a perfect launch. No efforts were spared to make the debut film of Sunil Dutt's son Sanjay (
Rocky
), Rajendra Kumar's son Kumar Gaurav (
Love Story
), Dharmendra's boys Sunny (
Betaab
) and Bobby Deol (
Barsaat
), Vinod Khanna's son Akshaye Khanna (
Himalaya Putra
), Jeetendra's son Tusshar Kapoor (
Mujhe Kucch Kehna Hai
) lavish affairs.
In the long run, only Sanjay Dutt and Sunny Deol proved fruitful investments. From insanely popular to conveniently forgotten, Kumar Gaurav is an example of the unpredictable affections of filmi fans.
Bobby, Akshaye and Tusshar are still trying to find their bearings in the industry. Akshaye's brother Rahul (1947: Earth, Bollywood/Hollywood) continues to maintain a low profile.

Tanuja's daughter Kajol made her debut in Rahul Rawail's Bekhudi. The film bombed. But Kajol's talent could not be hidden for long. She went on to become one of the best actresses of this generation. Her kid sister Tanisha (Sssshhh...) is yet to make a mark.

There were huge expectations from Dharmendra and Hema Malini's daughter Esha Deol, and Rajesh Khanna and Dimple Kapadia's daughters Twinkle and Rinke. While Twinkle and Rinke weren't ambitious enough and settled for what they got, Esha is now counting heavily on Mani Ratnam's Ayutha Ezhuthu (and the Hindi version Yuva) to change her fortune.

Then there are those who launch their kids in their own directorial ventures like Dev Anand, Feroz Khan and Rakesh Roshan. While Suniel Anand and Fardeen Khan owe their first flops -- Anand Hi Anand and Prem Aggan -- to their respective fathers, Hrithik Roshan owes the two biggest hits of his four-year-old career to his father. Unlike Suniel, Fardeen moved on in his career to a decent level.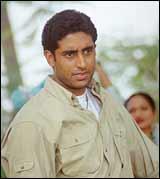 Children of legendary yesteryear stars like Vyjayanthimala (Suchindra Bali), Mala Sinha (Pratibha), Raaj Kumar (Puru) and Joy Mukherjee (Boy) failed to recapture their parents' glory. Sheer bad luck or lack of screen presence? That is debatable.
So when lead parts didn't come to Puru Raaj Kumar, Mohnish Behl (mother: Nutan), Naseer (father: Johnny Walker), Shehzad Khan (father: Ajit), they accepted supporting roles.
As for Shashi Kapoor's children (Kunal, Karan and Sanjana), they were rather too Anglicised to fit in the desi scenario.
Then there are actors like Karisma and Kareena Kapoor, Hrithik Roshan and character actor Suresh Oberoi's son Vivek, Pankaj Kapoor's son Shahid who are/or in the process of becoming more popular than their parents.

Star kids have had their share of criticism too. Saif Ali Khan is a case in point. Despite being Sharmila Tagore's son, the Chhote Nawab went through of ups and downs. He was to be introduced with Kajol in Bekhudi but was thrown out of the project. His first few movies didn't do well. His looks were criticised. His acting didn't impress.
Slowly, yet steadily, Saif changed. And criticism changed into appreciation. Perhaps the tide will turn for Sanjay Khan's son Zayed too? His Chura Liyaa Hai Tumne was a bummer. Will Main Hoon Na turn the tide?

No actor is above the audience, really. Like Munna says in Rangeela, "Apun public hai. Kisi ko bhi gira sakta hai [I am the public. I can reject anyone]." So even when the son of the country's most loved actor Amitabh Bachchan, Abhishek, decides to become an actor, the public hasn't really shown much mercy.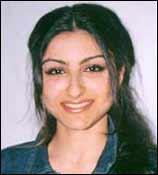 Success is taken for granted if you are a star child, but failure is yours alone.

Yet, there are a whole lot of star children ready to take the risk. Sharmila Tagore's daughter Soha Ali Khan, Rishi Kapoor's son Ranbir Kapoor, Anupam and Kiron Kher's son Sikander, and, in all probability, Anil Kapoor's petite daughter Sonam are all hoping for a career in films.

The ones ruling the roost now pretty much people who have made it on their own steam, like Amitabh Bachchan, Shah Rukh Khan, Preity Zinta and Ajay Devgan.

Who do you think really wins?