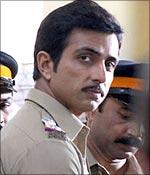 You can chat with
Maximum
hero 
Sonu Sood
, who has become an actor to watch out for after his turn in
Dabangg
.
He plays a cop in Maximum, a thriller directed by Kabeer Kaushik. The film will release on June 29.

Now, you can discuss the film with Sonu Sood!

Chat with Sonu Sood on Rediff ZaraBol Chat at 4 pm on Thursday, June 28.

Also read: 'People don't want you to survive in this film industry'
(Due to circumstances beyond our control, date and time of chat may change)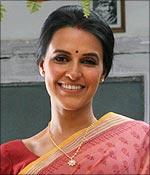 Actress Neha Dhupia takes on a serious role in her forthcoming film, Maximum, where she plays Sonu Sood's wife.
The actress looks quite different in her new avatar, and claims the toughest part of the film was wearing a sari!
Now, you can chat with Neha Dhupia and discuss her movies with her.

Chat with Neha Dhupia on Rediff ZaraBol Chat at 3 pm on Thursday, June 28.

Also read: 'People don't want you to survive in this film industry'

(Due to circumstances beyond our control, date and time of chat may change)