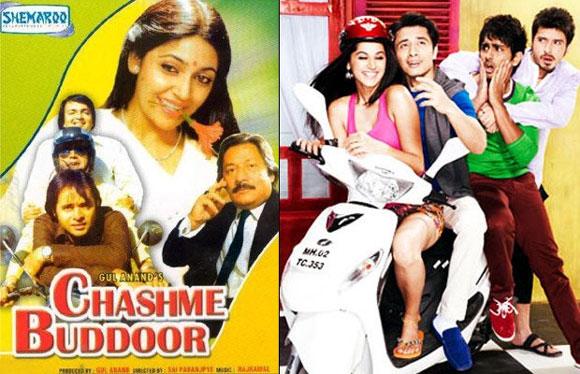 Last week saw a clash of the most curious nature.

What new filmmakers taking active interest in remaking older classics and some iconic films getting a facelift with advanced technology, David Dhawan's Chashme Baddoor remake vies for viewers' attention with a restored version Sai Paranjpye's 1981 original classic.

Happened to catch both the movies over the weekend?

Which Chashme Buddoor did you like more: The original or the remake? VOTE!