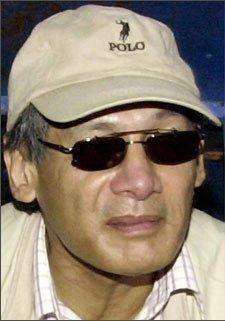 The stage is being set for a face-off between two biopics on Charles Sobhraj.

While DAR Motion Pictures (previously produced Karisma Kapoor starrer Dangerous Ishq) have acquired the rights to Farrukh Dhondy's book Bikini Murders that is allegedly based on the life and crimes of serial killer Charles Sobhraj, another Sobhraj film, we hear, is all set to go on floors this July.

Titled Bad (earlier entitled Jailbreak) will be produced by Pooja Bhatt and directed by Prawal Raman, who previously directed the thriller 404.

However, Raman insists that Bad isn't about Sobhraj.

"I am not interest in Mr Sobhraj. A man who spent 40 years of his life in jail doesn't
interest me. It is his audacious escape from Tihar jail in 1986 that intrigued me. So my film is based on that incident. The real hero of the film are the two senior cops Amodh Kanth and Madhukar Zhende, who foiled the escape attempt," the director says.
Randeep Hooda, who has become a bit of a fixture in Bhatt films, will play the lead. The actor has reportedly started researching for the role.
Cops Amodh Kanth and Madhukar Zhende will also be pivotal characters in the film.
Meanwhile, the other biopic by DAR Motion Pictures, will be directed by Anurag Kashyap.
When contacted, author-columnist Farrukh Dhondy confirmed, "The rights to the book were negotiated with a group called DAR with Anurag Kashyap as the director."
Photograph: Rediff Archives