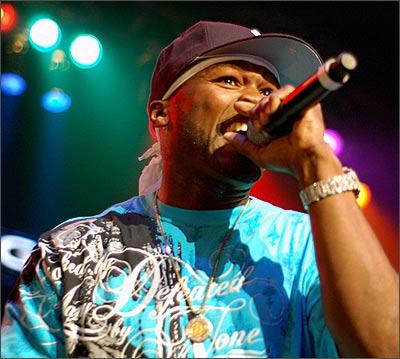 His real name is Curtis James Jackson III, but fans around the world call this man 50 Cent.
In the tradition of gangsta-rappers throughout America, 50 had a chequered past, what with drug-dealing and being shot 9 times in a gangfight.
Now, however, all that is behind him as 50 Cent is one of the world's highest-selling rap artists of all time, his albums Get Rich Or Die Tryin and The Massacre both selling over 21 million copies.
Now, 50 Cent is coming to India!
Yup, the rap superstar behind mega-hits like In Da Club, Candy Shop and 21 Questions, is all set to take on Mumbai.
Thanks to Smirnoff, 50 Cent hits Mumbai's MMRDA Grounds on November 18, the concert scheduled to start at 8:30 pm.
Mumbai better have its bling in place.