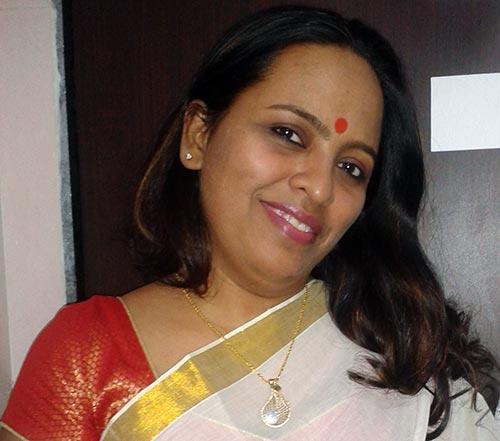 We had asked you, dear readers, to send us pictures of yourselves if you think or have been told that you resemble a Bollywood celebrity.

Well, we are happy to report that some enterprising ones among you obliged!

Here then, is celebrity lookalike, Sangeeta Patil.

"My nanaji, who is 90 years old, spends his time watching TV. He always misses me when there is Rani Mukerji on screen. I had no idea about this. I actually don't believe that there is so much similarity between us but many of my friends say this too," Patil wrote in her mail.
Did YOU, dear readers, ever come across a celebrity humshakal and took a picture?
Are YOU a celebrity humshakal?
We'd love to hear from you!
Mail in your picture and story at moviesdesk@rediff.co.in (Subject line: Celebrity doppelganger) and we'll publish the best ones right here!