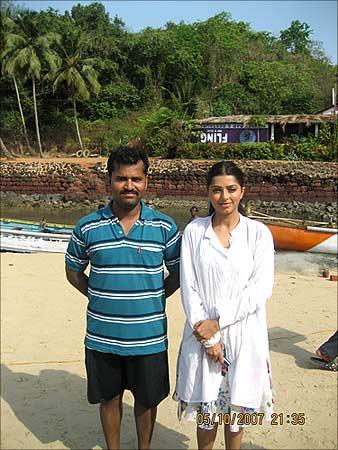 Reader Jayanth Kumar sent us the picture of his friend A Balakrishna with actress Bhoomika Chawla.
Bhoomika was in Goa, shooting a Telugu Film. Jayanth and his friends were in Goa for a vacation.
Jayanth writes that Bhoomika was kind enough as she agreed for a photograph with their friend Balakrishna.
If you encounter/meet/see film or television personalities, take a photograph or a video of the star(s), please scan the photograph(s) and mail the pictures and video clips to us. We will feature the best images and video clips right here on Rediff Movies.