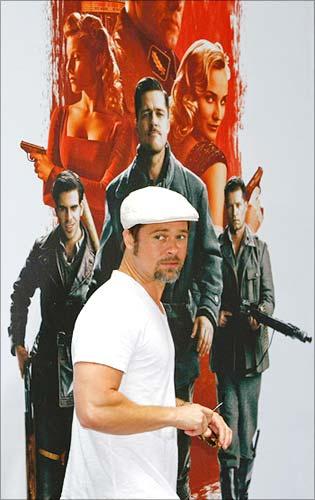 Hollywood superstar Brad Pitt has hinted at an early retirement as he feels that he has "had his time" and now wants to concentrate on raising his large family.
The 45-year-old believes that he has achieved all that he wished for in his career and wants to retire as there are fewer roles coming his way as he ages, Contactmusic reported.
'I think acting is a younger man's game; there are fewer interesting parts for older people and we all get older. But I feel like I've done it. I've kind of had my time and that's quite freeing,' said the actor who has six children with partner Angelina Jolie.
The couple whose family moves wherever he or Jolie is working, said that it is a lifestyle with many benefits for the children.
'Everywhere is interesting in its own way, each place has its own feel and something to offer: you pick up something, the kids are picking up something. They have this world view which we are very proud and happy that we are able to provide,' Pitt said.
Text: ANI | Photograph: Fabrizio Bensch/Reuters