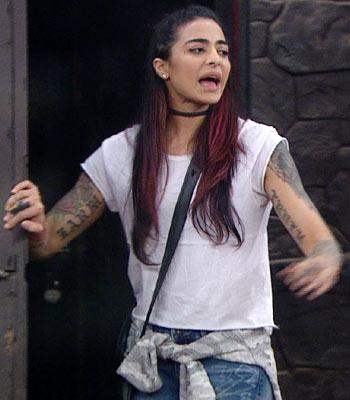 Is Jagga using Swami Om and vice versa?
Is Bani's warming up to Jason the reason for Gaurav and Bani's cold war?
Housemates field questions from the press like pros!
Divya Nair reviews Thursday's episode.
Highlights
Swami Om and Lopa get jail.
Nominated contestants face the media.
Lopa doesn't let Bani speak.
Upset, Bani walks out of the press conference.
What's garam
Gaurav is asked to pick two contestants who, according to him, are eligible for punishment.
He picks Bluffmaster and Lopa.
No sooner has Baba's name been announced, he goes into a rage -- calling Gaurav gaddar, jhoota and what not.
Why? Because apparently Gaurav had promised him that if he was elected captain, he would not punish Baba.
Oye Baba, ever heard of karma?
Inside the jail, Baba occupies his favourite bed which upsets Lopa.
The way Gaurav handles loud Lopa and unbearable Baba is commendable.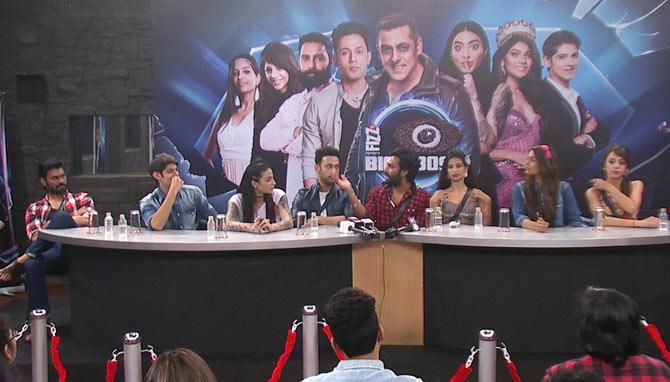 At the press conference (Bigg Boss producers: Pity you didn't invite Rediff's Rajul Hegde for the media interaction) where obvious questions are asked -- Manu-Manveer ki dosti, matlabi baap-beti chemistry, Gaurav-Bani's cold war -- Gaurav and Manveer, even Jagga, give politically correct answers.
All's well till it is Bani's turn to answer a question.
As soon as Bani begins to speak, Lopa butts in. And that is the end of the press conference. At least what was telecast last night.
Bani angry, Bani emotional, Bani walks out.
The next few minutes are beep-beep-beep-beep-beep-beep-beep time as Bani lets loose.
Moni hears Bani out, but soon enough sniggers to Manveer about Bani cosying up to Jason.
Bani, who refuses to hug Jason on Wednesday night fearing the camera, snuggles up to him last night.
Hmmmmmmm, we say.
What's thanda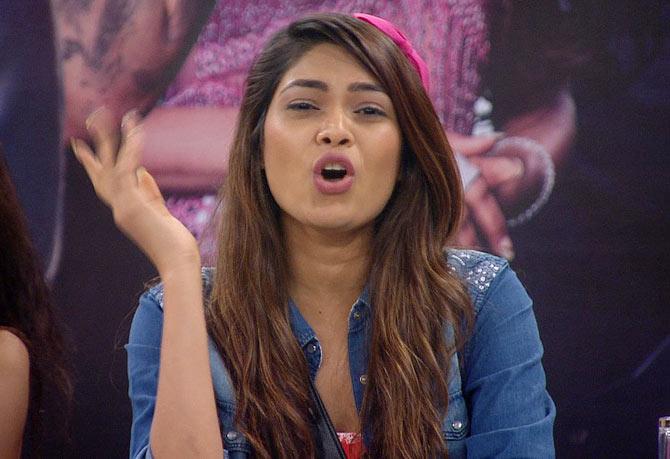 Lopa is certainly showing her age, immature by the moment.
Hey beauty queen, weren't you groomed in civility when you were trained for the pageant you won before coming to the Bigg Boss house?
Such appalling manners! Really! How can you justify interrupting Bani when she was speaking?
Jagga spits on Rohan once again without being pulled up by Bigg Boss.
Is Bigg Boss staying up all night to spy on Bani and Jason?
Maybe that's why Bigg Boss is sleeping during the day?