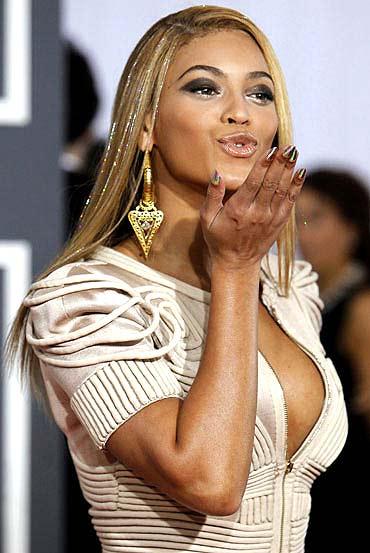 This year's MTV music awards will be remembered for a while. R&B diva Beyonce, 29, officially declared that she is expecting her first child with rapper husband Jay Z.
After a dazzling performance at the awards show that took place in Los Angeles, the beaming singer clutched her belly and shared
the good news with her fans. Dressed rather conservatively in a sequined jacket, Beyonce was visibly excited about the new arrival.
Beyonce had revealed in early interviews that she wanted to have a baby by the time she turned 30, which she will next month.
Beyonce tied the knot with Jay Z in 2008 in a private ceremony at Jay-Z's New York apartment, and since then, there have been years of pregnancy rumours that they'd shot down.