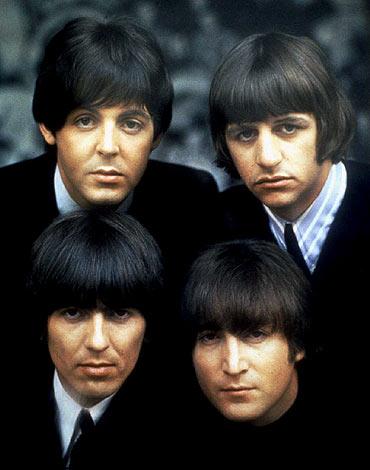 An audio recording of the Beatles from 1966, in which John Lennon is asked about his comment that the band was more popular than Jesus, is expected to sell for about 13,400 pounds at auction.
Auction house Bonhams & Butterfields said the 14 minute reel-to-reel tape recording was the only known surviving audio record of the 1966 press conference by the Fab Four at the King Edward Hotel in Toronto.
Bonhams said journalists also had lots of questions about Lennon's controversial "Jesus" remark months earlier, and that Vietnam and the generation gap were also discussed.
The press conference was well reported at the time but there is no known television or audio record.
'We do know what they said that day. We have just never heard it,' the Telegraph quoted Margaret Barrett, director of entertainment memorabilia at Bonhams & Butterfields, as saying.
She said the tapes were made by a young photojournalist and Beatles fan who attended the press conference.
'He tried to sell them in 1966, but no-one thought they were important,' Barrett stated.
The two reels lay in a drawer for over 40 years but now carry an estimated price of 13,400 pounds to 16,750 pounds and are among the most expensive items at the June 13 auction in Los Angeles.
Photograph: Ho New/Reuters