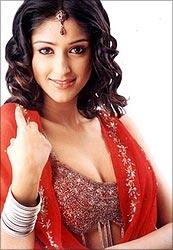 Like many of her contemporaries from South Indian cinema trying to gain a foothold in Hindi films, Barfi! star Ileana D'Cruz is planning to move to Mumbai. 

"I am planning to move to Mumbai very soon, probably in the next couple of months," the actress confirmed.

The actress has also revealed that she is consciously working towards focusing on her career in Mumbai.

"This is why I haven't signed any new projects down South. I made a decision to not sign anything while working on Barfi!. Now that it's out, I will be in Mumbai to build a career here," she said.

The hunt for property is on.
"I am looking to buy a place in Mumbai. I realise I'd have to divide my time between the south and Mumbai. A lot of people are wondering if I will say goodbye to Telugu cinema. But I don't think that's possible. I am really proud to be part of Telugu films and now Hindi films too," she says.

About her Bollywood debut, she said, "Honestly I wasn't looking for something so unconventional for my Bollywood debut. I'd have settled for something far more conventional and glamorous. But then everybody takes that route. I just went with my instincts.

"When I heard the script of Barfi!, I wasn't sure whether I'd be able to pull off  the role. To play a Bengali woman was quite a departure from my image in Telugu films."

It was quite a cultural change too, according to her.

"I didn't really prepare. I asked my director Anurag Basu if he wanted me to seek out reference points for how to play my character. But we just went with his instructions. I'd say my character Shruti was hard to portray. I am glad people have liked me in the film," she said.

Ileana is in talks for more Hindi films. She is contract-bound to do one more film with UTV.

She is also working on her Hindi. "I am learning. I've dubbed my own lines in Barfi! but I don't converse in Hindi. I need to build up the confidence to do so."