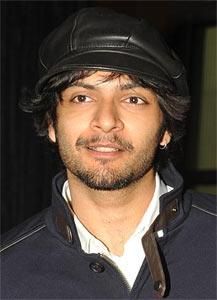 The sudden death of The Fast And The Furious star Paul Walker, who died in a freak car crash on Sunday, December 1, came as a rude shock to Bollywood actor Ali Fazal.

Recently in the news for having been roped in to play a part in the upcoming seventh installment of the hit film franchise, Ali had recently shot with Walker for the film.

Still smarting from the tragic news, the young actor is at a complete loss of words.

"What
can I say? I am deeply saddened."
Incidentally, Fazal's's first scene in the film was with Paul Walker.
Recalling his experience, Fazal, who we previously saw in
Fukrey,
says, "We shot in Atlanta, Georgia. My first shot was with Paul and we shot on his 40th birthday. Today, he's gone! Just like that. I guess that just about sums up life."
The actor recalls Walker with a lot of warmth and affection.
"The first shot was precious. Paul was a big star but he never let me feel uncomfortable or tense. He was a gem of a human being and a wonderful costar to work with. I will always be his fan."
In the picture: Ali Fazal. Photograph: Abhijit Mhamunkar