The top posts on social media from your favourite Bollywood celebrities: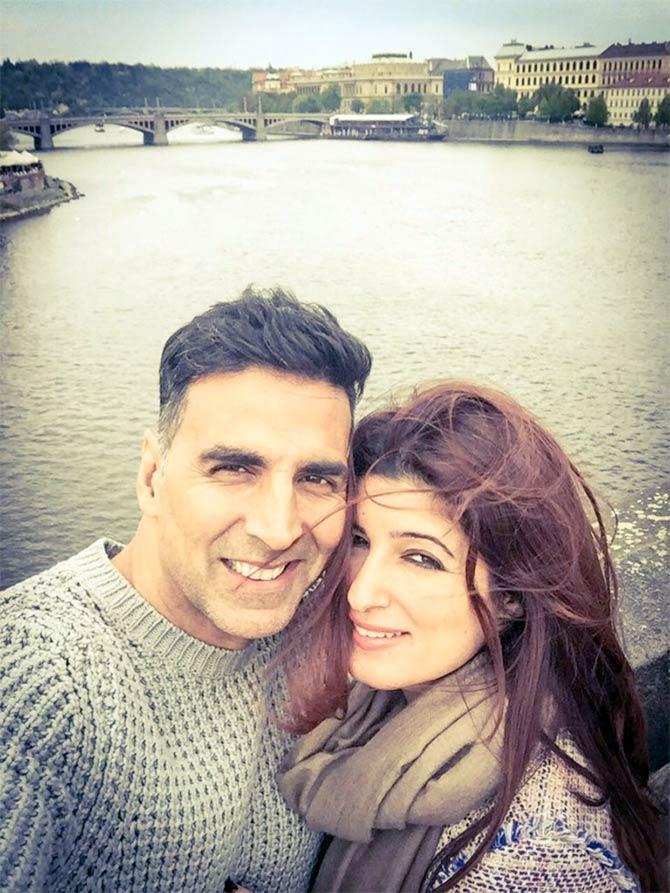 Akshay Kumar has taken some time off from his busy schedule to holiday with his wife Twinkle Khanna.
He shared a picture, above, and wrote: 'The perfect getaway from the Mumbai heat, chilling quite literally with my partner in crime #vacaymode #holidayvibes.'
Akshay will be next seen in Housefull 3, which releases on June 3.
***
Varun, Alia come together for KJo's next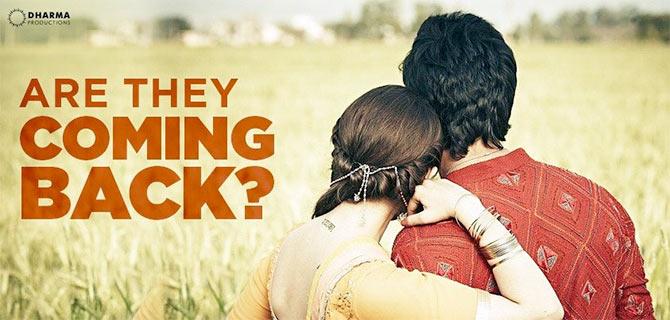 Varun Dhawan and Alia Bhatt, who made their Bollywood debut together in Student Of The Year in 2012, have teamed up for Karan Johar's latest production.
Varun posted a picture, above, and tweeted: 'I hear the 1st ever love franchise is in the air! @dharmamovies @karanjohar @aliaa08 is that for real??'
According to reports, the pair will be seen in the sequel of their 2014 hit, Humpty Sharma Ki Dulhaniya.
***
Hrithik Roshan celebrates Hridhaan's birthday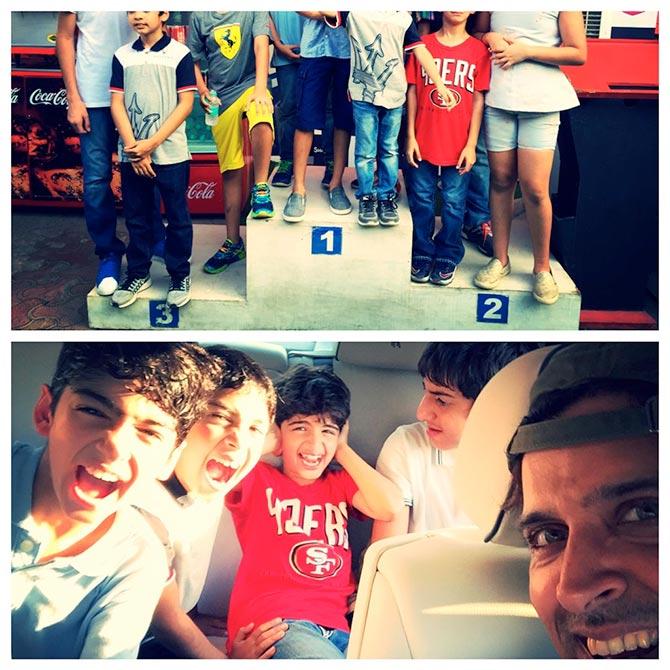 Hrithik Roshan celebrated his son Hridhaan's birthday on Sunday.
He posted some pictures, above, and wrote: 'Winners all! Cause even if not 1st v r unbeatable screamers shouters jokers n learners! WATaday! Thanks 4 al ur wishes.'
***
Priyanka Chopra returns to Savannah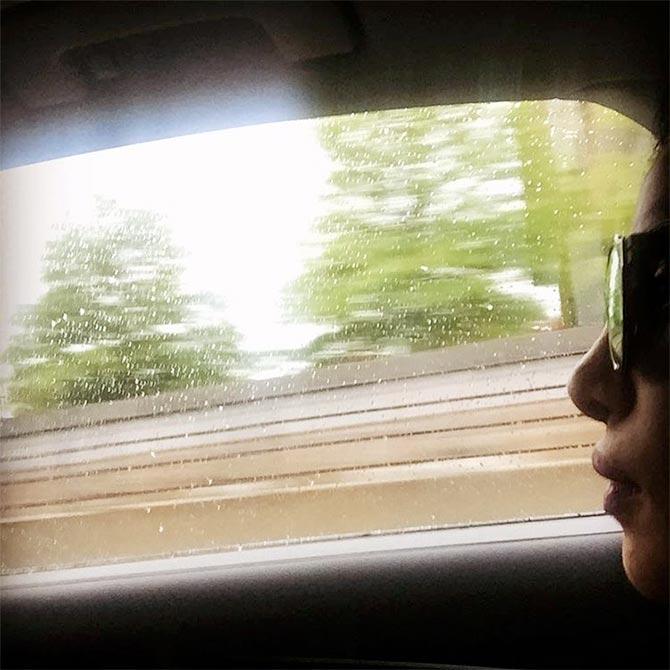 After attending the 2016 White House Correspondents' Dinner on Saturday, Priyanka Chopra has returned to Savannah to shoot for her Hollywood film Baywatch.
She posted a picture, above, and wrote: 'Early mornings, rain , travels, cars, planes, like life is a roller coaster of just movement.. #nomad #Savannah #Baywatch bound.'
The film, which is based on the 1989 series by the same name, will also star Dwayne Johnson, Zac Efron, Jon Bass, David Hasselhoff and Pamela Anderson.
***
Parineeti: Bollywood pressure triggered the weight loss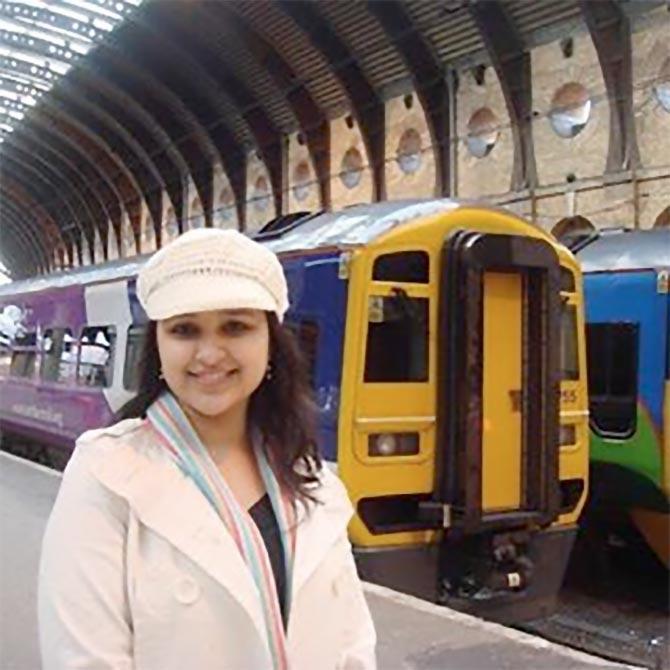 Parineeti Chopra, who recently went through drastic transformation, says Bollywood pressure made her lose weight.
She posted an old photograph, above, and wrote: 'BEFORE .. All my life, I have struggled with how I look, how I feel, and how people looked at me. I was constantly made fun of, but the person I was, I generously laughed with them.
'Today, many people ask me what triggered the weight loss, did I give in to the "bollywood pressure"? To that I say - thank god I became an actor and had that pressure! I am able to achieve what I couldn't achieve otherwise. I feel more confident, I feel at peace, and I feel proud.
'Girls and women meet me all around the world, at airports, events, on the street; they hold my hand, hug me, and tell me their struggles and how I changed their lives. They show me their wallpapers, their wallets, and its all pictures of me!! They look at those pictures and want to make that change in their own lives. They look at my Built That Way campaign and have stuck it to their walls. I have seen women tear up and tell me I changed their life. Post delivery weight, teenage obesity, they are fighting it, and I am their inspiration.
'As an actor, There is no bigger achievement for me. I am glad to be a part of your life in this way. So thank you everyone. Thank You for making me feel loved. Like I always say - if I could do it. So can you. And I am always there for all of you .... Lots of love.'
And here's how hot Parineeti looks after that weight loss!
***
First look: Anushka Sharma in Ae Dil Hai Mushkil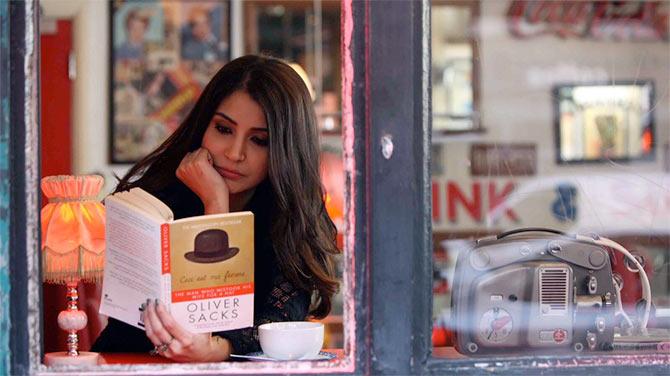 Karan Johar celebrated Anushka Sharma's birthday on May 1 by revealing her look in the film, Ae Dil Hai Mushkil.
He posted a picture, above, and wrote: '#HappyBirthdayAnushkaSharma ....for you a still from our film....#AeDilHaiMushkil.'
Anushka thanked everyone and wrote: 'ANDDD SPECIAL thanks to all my fan clubs for ur lovely wishes,videos, cards & for your continuous support!! You guys are rockstars.'
The film, which also stars Ranbir Kapoor, Aishwarya Rai Bachchan and Fawad Khan, will release on October 28.
***
Like the poster of Raman Raghav 2.0?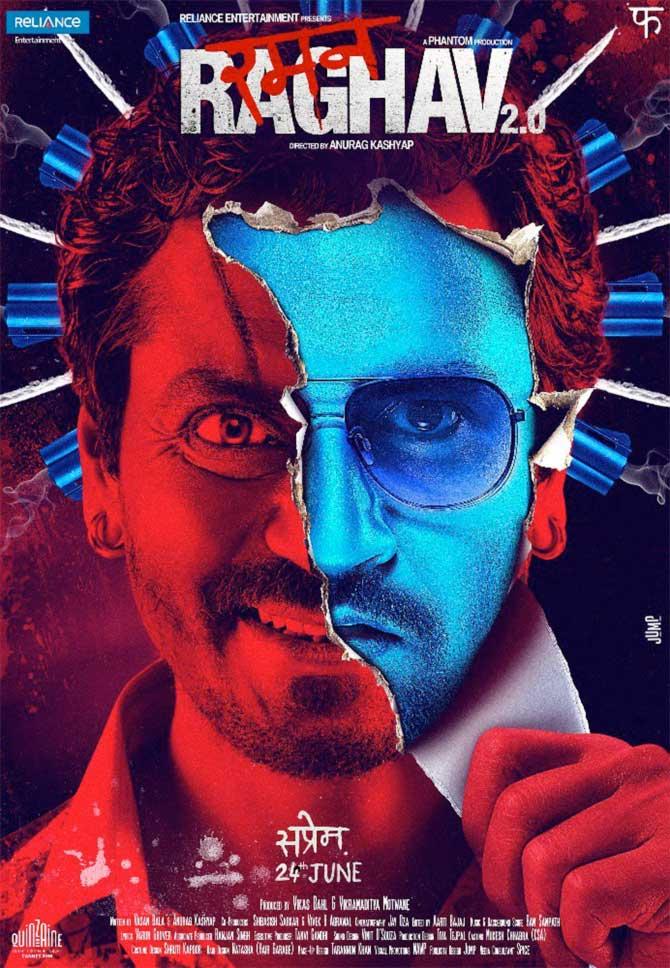 Filmmaker Anurag Kashyap turned to Twitter to share the latest poster of his upcoming thriller Raman Raghav 2.0, above, and wrote: 'Introducing Raghav Singh #RamanRaghav2.0 #brandnewposter.'
The film is based on the life of Raman Raghav, a psychopathic serial killer who operated in the city of Mumbai.
Starring Nawazuddin Siddiqui and Vicky Kaushal, it releases on May 27.