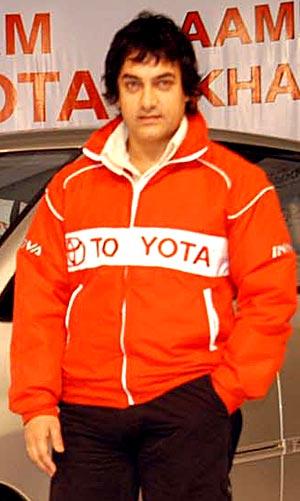 Aamir might just be doing a foreign film soon.
No, Khan isn't going back on his anti-Hollywood stance, but says he'd love to do a Pakistani film.
In a new show on the BBC Asian Network, Gagan Grewal, Aamir revealed that he would be very keen to act in Pakistani films -- provided he was offered the right script.
'There's a lot of talent both in India and Pakistan,' said Aamir. I think the talent in both these two countries should come together and entertain the world audience.'
'If the right offer and opportunity comes my way, I'd love to do a movie in Pakistan.'
Indian films have been banned in Pakistan since 1965, but recently a few Bollywood films have been released in theatres there.
Images: Taj Mahal, From India with love
Gagan Grewal, a new show in Hindi and Urdu, begins Monday.
Aamir's next film, Fanaa, hits theatres on May 26.