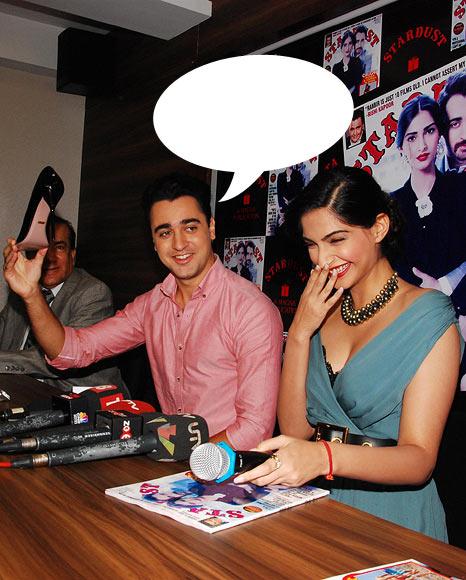 Our caption contest had quite a few excellent responses from our readers.

So what did Imran Khan say to Sonam Kapoor that set her off giggling?

Here are the top three responses:

Sudhir Kumar A, 36
Place: Bangalore

'An apple a day keeps the doctor away... A sandal a day keeps the rascals away.'

Kumud, 36
Place: Bangalore

'This is what which makes me look chotu in front of you.'

Priyanka, 28
Place: Bangalore

I should have worn these stilettos when I acted with you in I Hate Luv Stories.