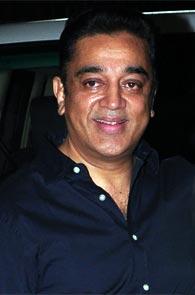 The most sought-after director in Malayalam, Jeethu Joseph, who directed the big hit in Malayalam, Drishyam, says that he will direct the Tamil version of Drishyam with Kamal Haasan in the lead.
The shooting is expected to start by June this year.
The director's next three projects in Malayalam are with Dileep, Prithviraj and Kavya Madhavan. He is also busy writing another script for a debutant director.
Everybody is also talking about Joseph being the script writer for Mammootty's forthcoming film directed by Vineeth Sreenivasan. And then there is talk of his directing another Mammootty film produced by George, Mammootty's make-up man and the producer of Immanuel.
Jeethu Joseph tells us: "I am not aware of these projects and I don't know where these reports are coming from. Right now, I am thinking about the Tamil version of Drishyam with Kamal Haasan."