May 31, 2012
Farah Khan: SRK always had the hots for me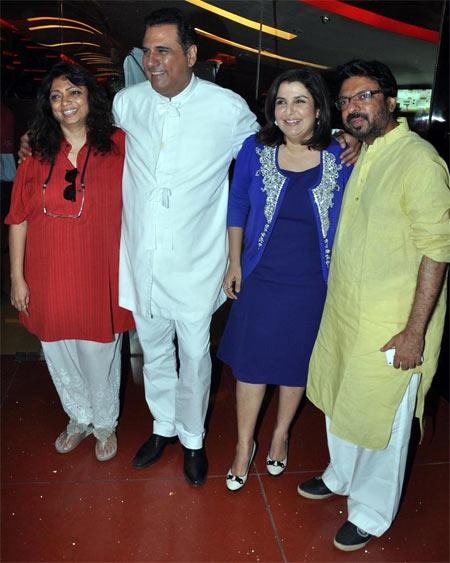 Farah Khan and Boman Irani shared a few laughs when they launched the trailer of their new film, Shirin Farhad Ki Toh Nikal Padi.
Bollywood Dialogues That We Love!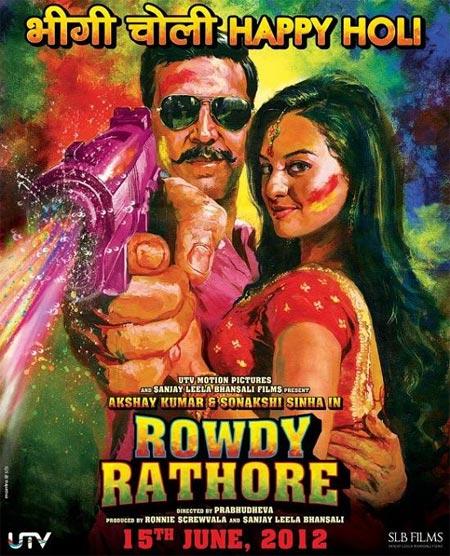 Akshay Kumar's low-pitch growl 'Don't angry me' in Rowdy Rathore is making waves even before the film hits theatres.
The 25 BEST Double Roles in Bollywood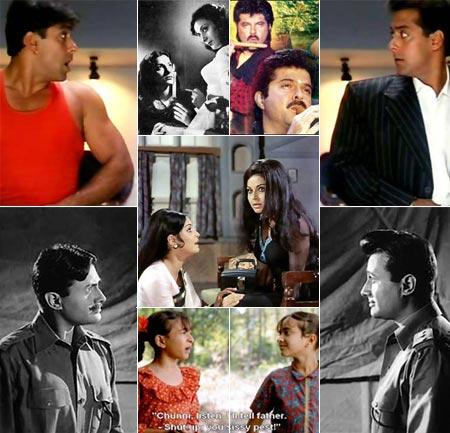 As Akshay Kumar promises to impress in Rowdy Rathore, we take a look at the best dual roles in Hindi cinema in the past.
May 30, 2012
First Look: Farah Khan-Boman Irani romance in next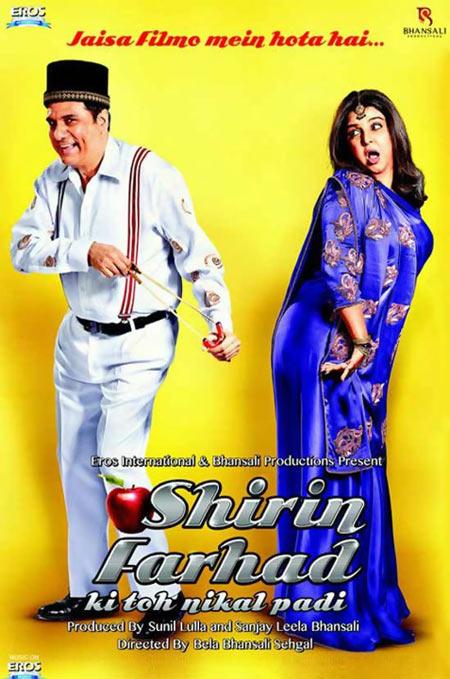 Here's what your favourite Bollywood celebrities are tweeting.
'Focus in Indian Idol 6 is voice quality, not good looks'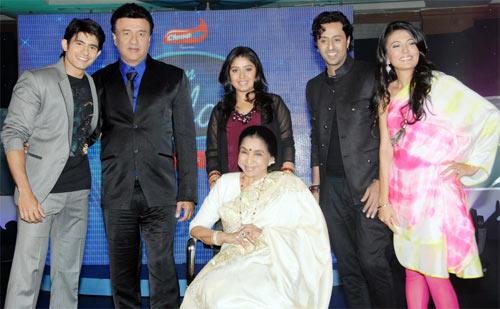 Indian Idol 6 gets ready to roll on June 1.
PIX: Veena Malik's HOT Salsa Moves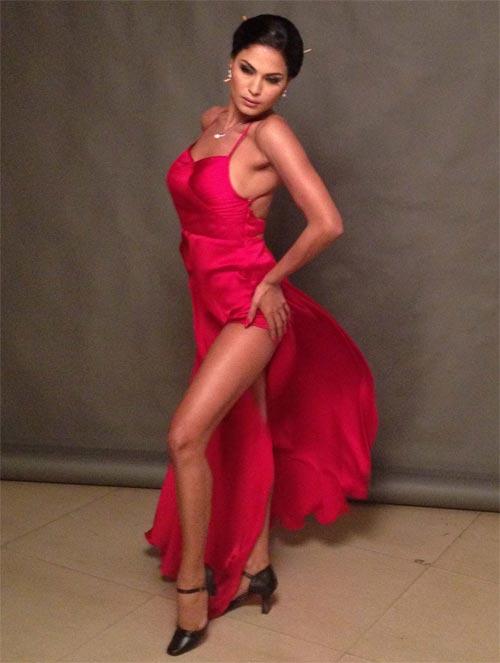 The aspiring actress is brushing up her dance moves for a new ad.
Birthday Special: Paresh Rawal's Top Ten Roles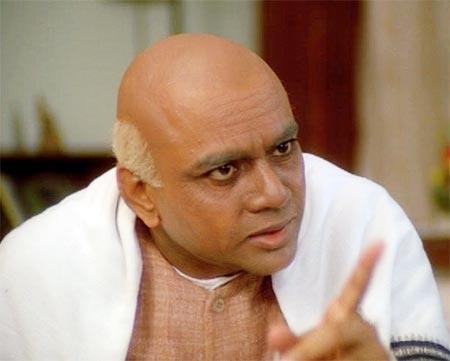 The veteran actor celebrates his 62nd birthday today.
PIX: Bollywood's Gals Wear the Sari, with a Difference!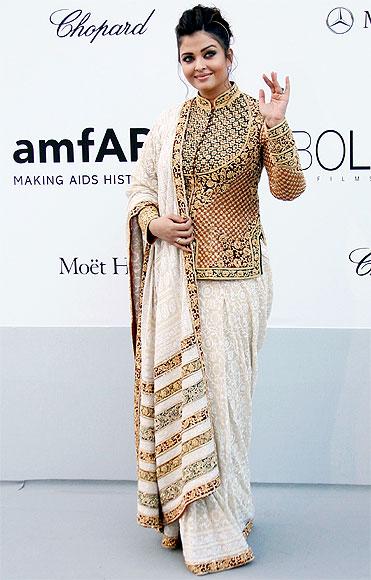 Here's looking at how the glam ladies put a spin on the sari.
May 29, 2012
Sex And The City's Cynthia Nixon weds longtime girlfriend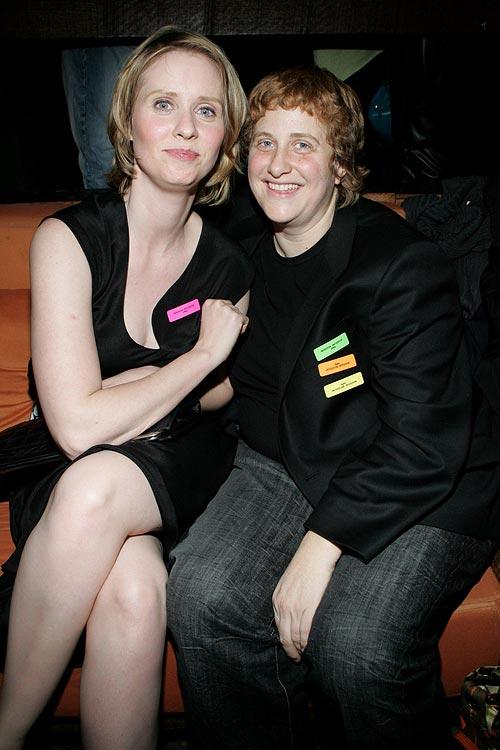 The couple has been together for the last eight years.
'We were forced by directors to plagiarise songs'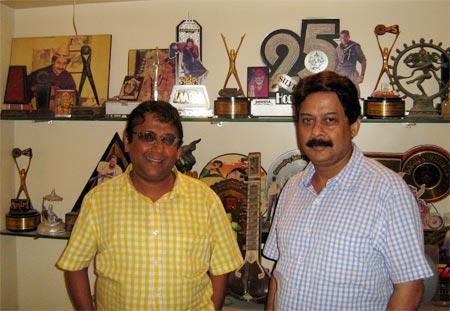 Music composer Anand-Milind look back at their successful career.
Did Mehr Jesia ask RGV to leave their home?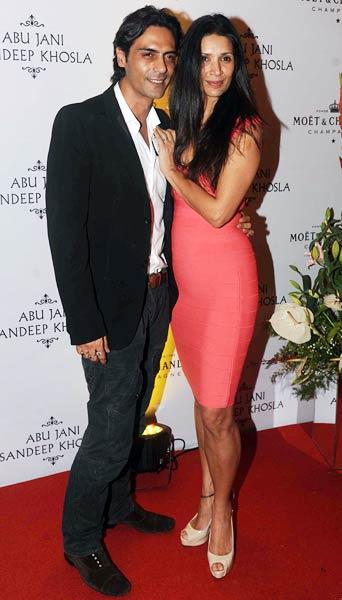 Here's what your favourite celebrities are tweeting.
Akshay: Couldn't have got a better comeback to action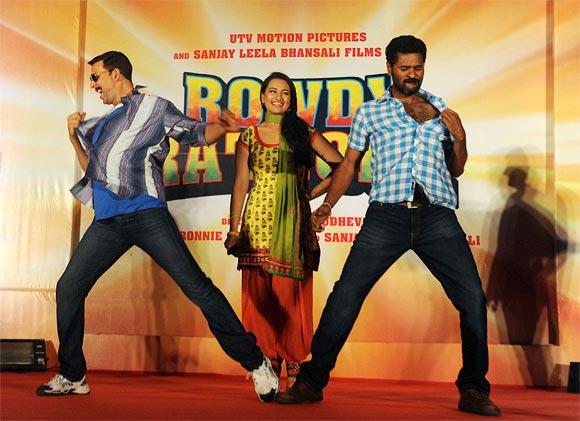 Akshay Kumar and Prabhu Deva talk about their action-packed film, Rowdy Rathore.
Get Aishwarya's Sensational Cannes Look NOW!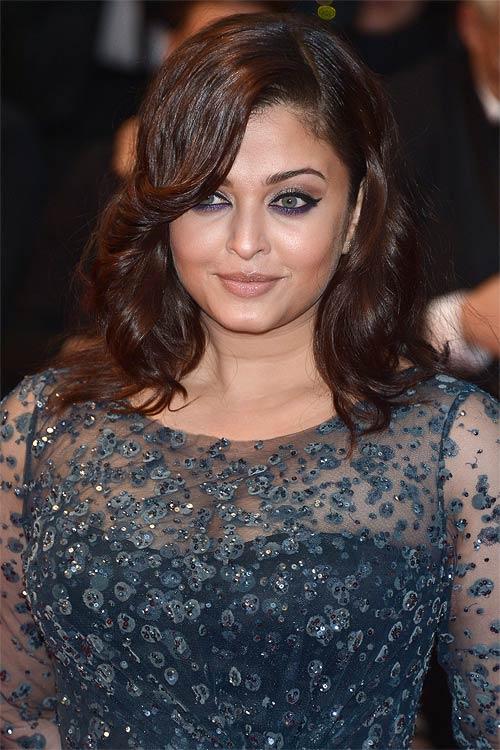 Now, you can get the look at home!
PIX: Shah Rukh parties with Akshay Kumar, Prabhu Deva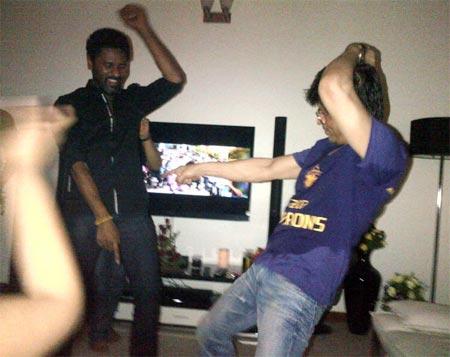 Prabhu Deva invited the superstar home to celebrate with the Rowdy Rathore team.
VOTE! The Most Fashionable Indian at Cannes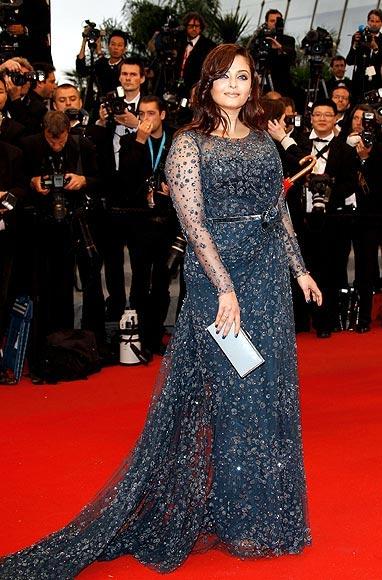 Take this fun poll now!
PIX: Bollywood gals with the SEXIEST backs!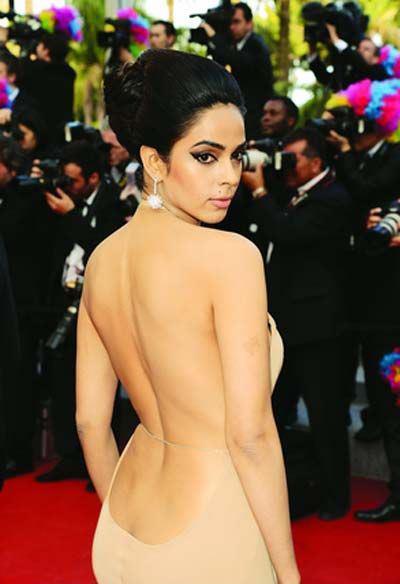 Plunging backs are making rather frequent rounds on the Bollywood social scene!
May 28, 2012
Don't Miss: The Cannes Finale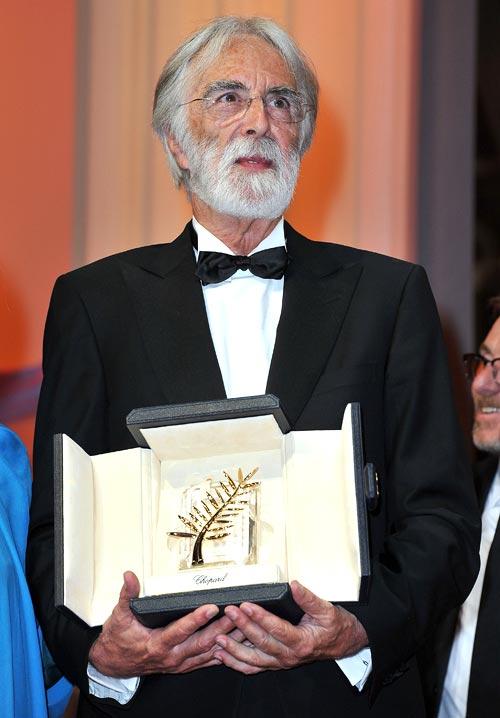 The top prize Palm d'Ore went to Austrian director Michael Haneke for his heart-wrenching Amour.
Arjun Rampal debuts at Cannes Film Festival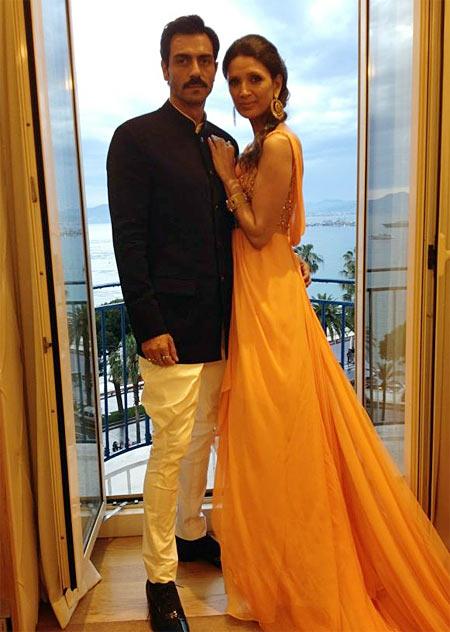 Here's what your favourite celebrities are tweeting.
Guess which film Rajinikanth watched on Saturday?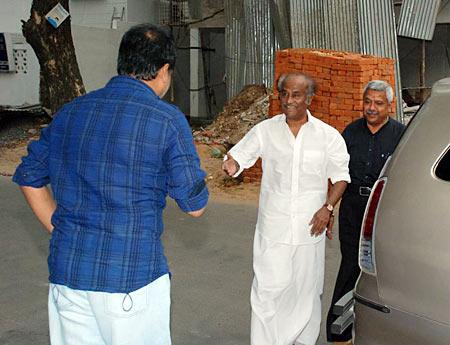 The Superstar managed to grab the special screening of a Tamil film that received rave reviews when it released earlier this month.
Bollywood's Hottest Kamariyas This Summer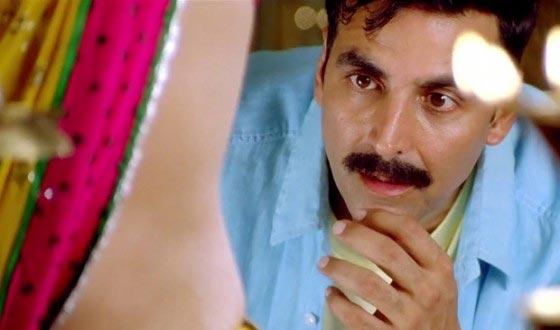 Rowdy Rathore seems quite taken by his beloved's desi waistline.
Photo: Poonam Pandey finally strips...for SRK!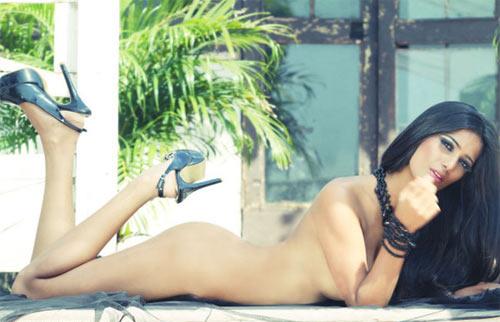 Soon after Shah Rukh Khan's IPL team, the Kolkata Knight Riders, won IPL Season 5, Poonam, model and aspiring actress, gave her followers something to drool about when she posted a picture of herself, starkers, on Twitter.
Ajith: I am never afraid of failure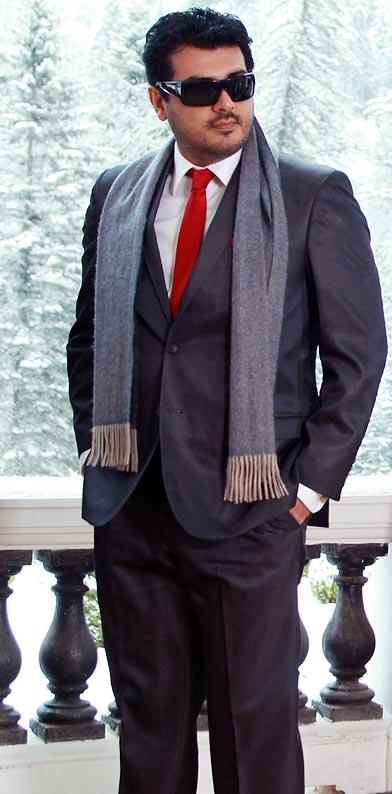 In this interview the actor looks back at his career and shares his experience of working in films.
VOTE! Like Sonam Kapoor's Cannes Appearances?
The L'Oreal brand ambassador made several fashionable appearances at the recently concluded Cannes festival.
PIX: Priyanka Chopra's bash for cousin Parineeti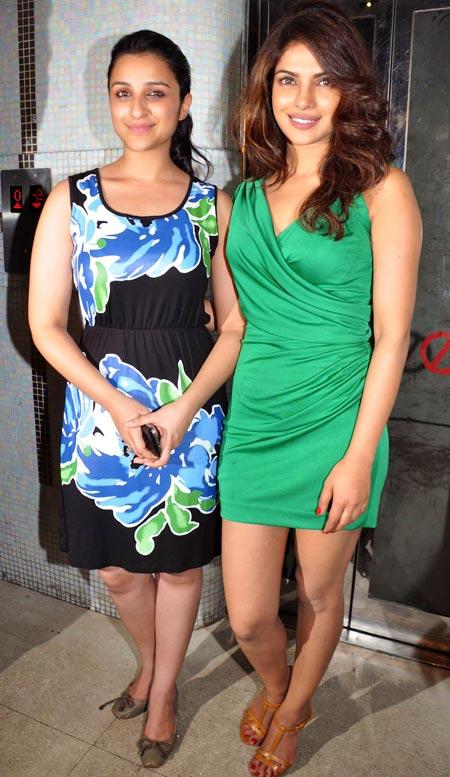 Parineeti's newest film, Ishaqzaade, is doing quite well at the box office.
When Priyanka Did a Mumtaz, Deepika Did a Sridevi!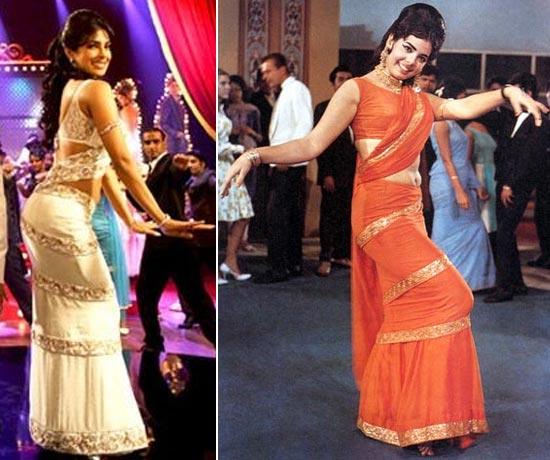 Priyanka Chopra's look in a rcently released song from her new film Teri Meri Kahaani is fashioned after Mumtaaz's iconic Brahmachari sari.
May 26, 2012
PIX: Aishwarya Rai makes waves on Day Two at Cannes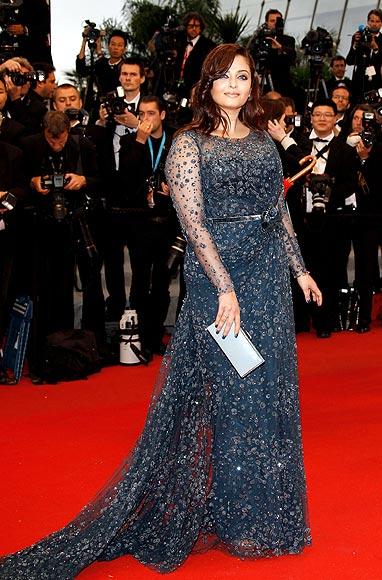 The actress strikes the right fashion cords in her second red carpet outing in Cannes.
May 25, 2012
PIX: Hollywood A-listers grace Cannes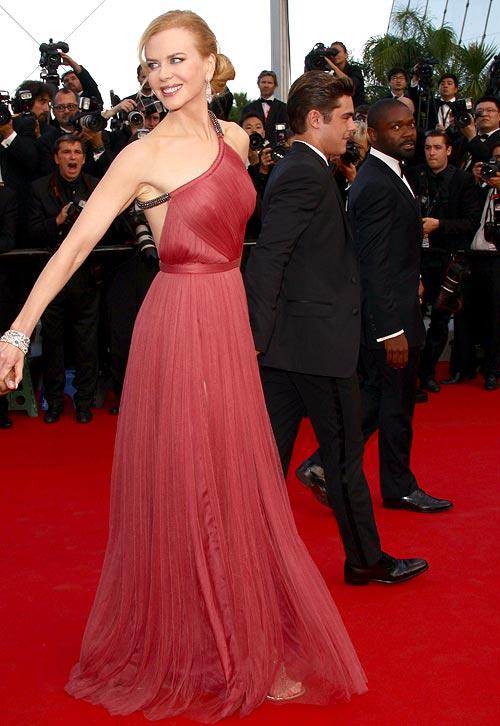 Nicole Kidman, Kim Kardashian, Robert Pattinson and many more!
Bollywood gets ready for Karan Johar's birthday bash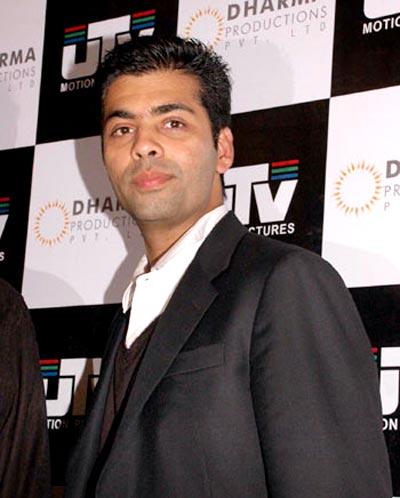 Here's what your favourite Bollywood celebrities are tweeting.
Jayasurya, Anandi on Jhalak Dikhhla Jaa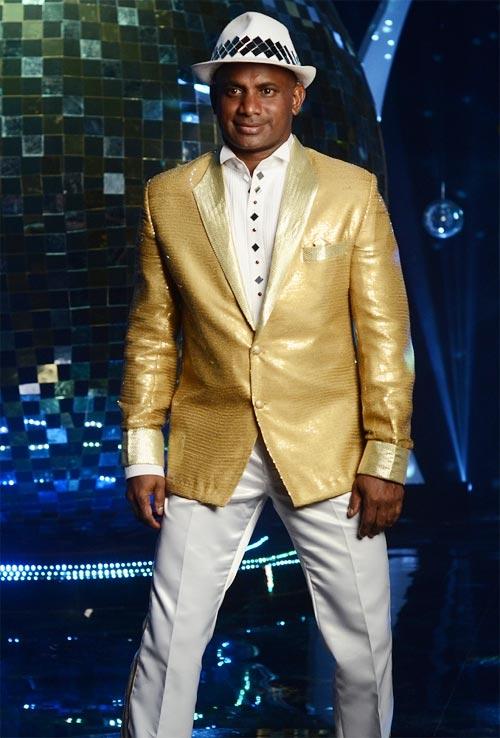 Take this fun poll now!
'I want to play a real hero on screen'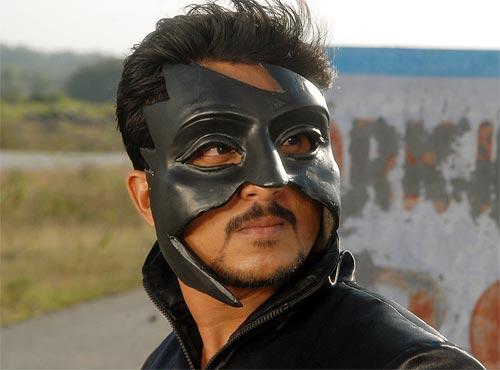 Ajay Rao talks about his experience of working on Breaking News
PIX: Shilpa Shetty brings her baby home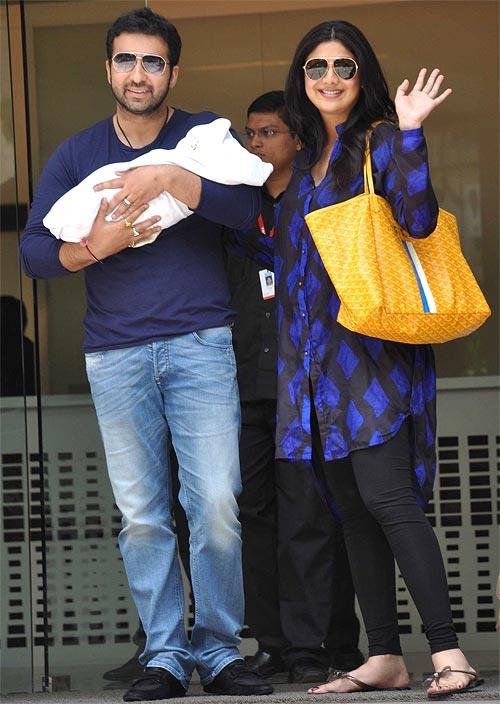 The actress and husband Raj Kundra were blessed with a baby boy on May 21.
PIX: Miss Lovely's day out in Cannes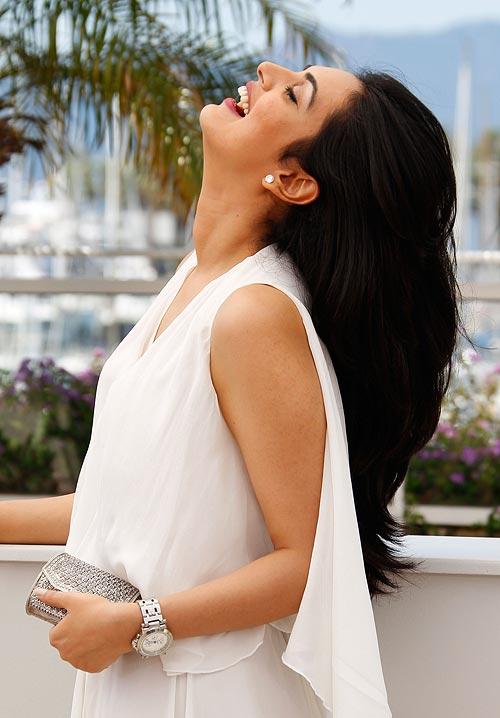 Director Ashim Ahluwalia and his cast enjoy the film's photocall at the prestigious film festival.
WATCH: The Bol Bachchan Trailer
Rohit Shetty's back with another comedy.
PIX: Aishwarya dazzles in a sari in Cannes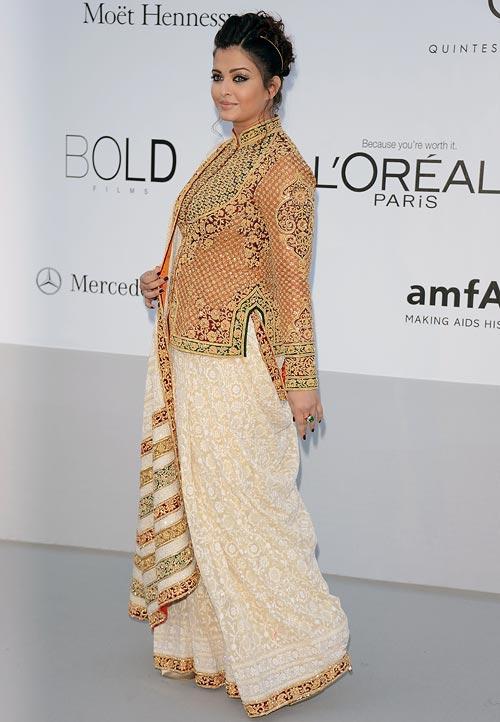 The actress received a thumbs up for her latest Cannes appearance.
Birthday Special: The Best Karan Johar Film? VOTE!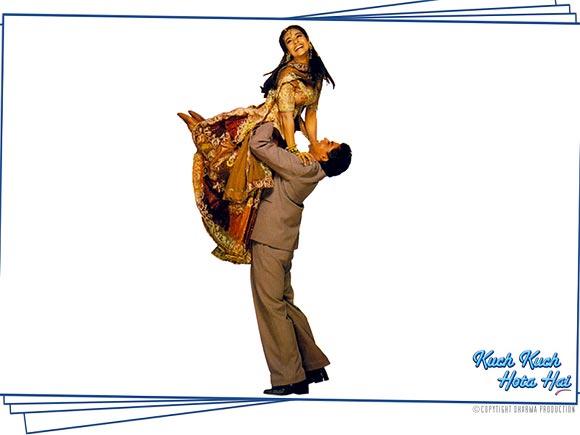 As Karan Johar turns 40 today, we ask you, dear readers, to vote for his best work so far.
PIX: Mallika dons another nude gown at Cannes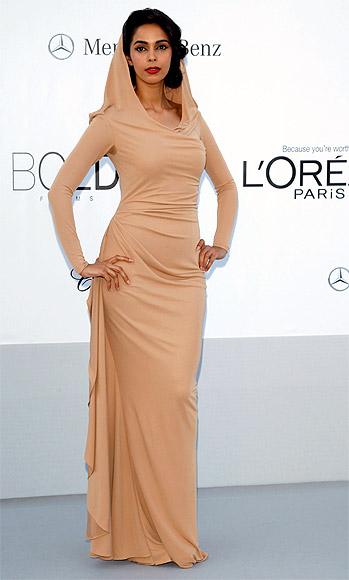 The actress also took off to Versailles for lunch!
PIX: Aishwarya wows Cannes with a maxi dress!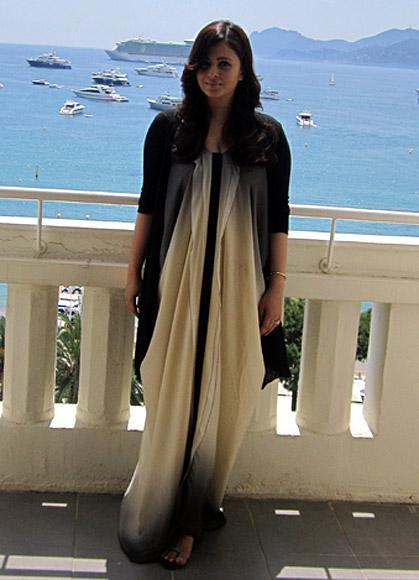 Following criticism about her weight, Ash won fans and detractors with a winsome maxi dress.
Shekhar Kapur: Mr India was a product of fearlessness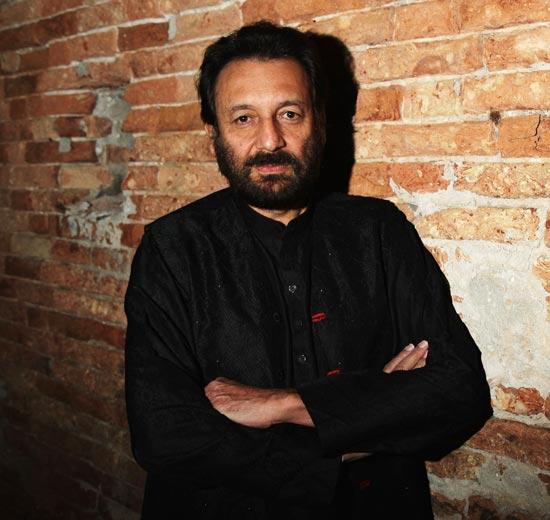 As Mr India turns 25, director Shekhar Kapur reveals some interesting trivia on its making.
FIRST LOOK: Like Aishwarya's Cannes look? VOTE!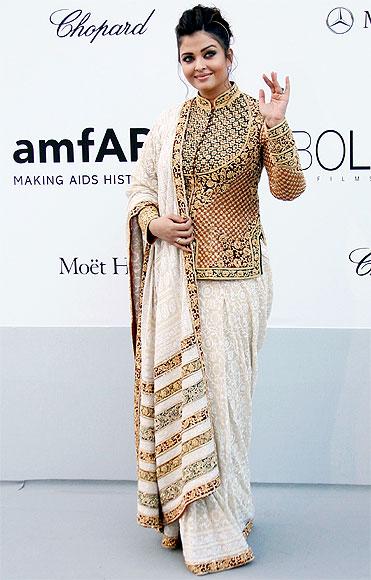 The actress arrived in an Abu Jani Sandeep Khosla sari.
May 24, 2012
Annu Kapoor: It was phenomenal to be a part of Mr India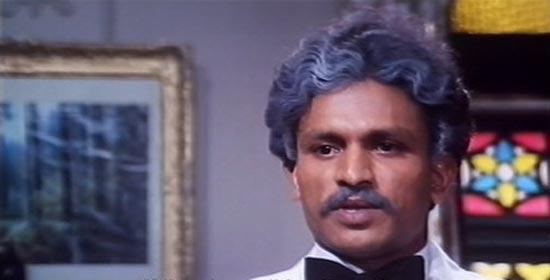 It was 25 years ago when Shekhar Kapur's Mr India released. Annu Kapoor, who played Sridevi's boss in the film, looks back.
PIX: Nicole Kidman, Kim Kardashian at Cannes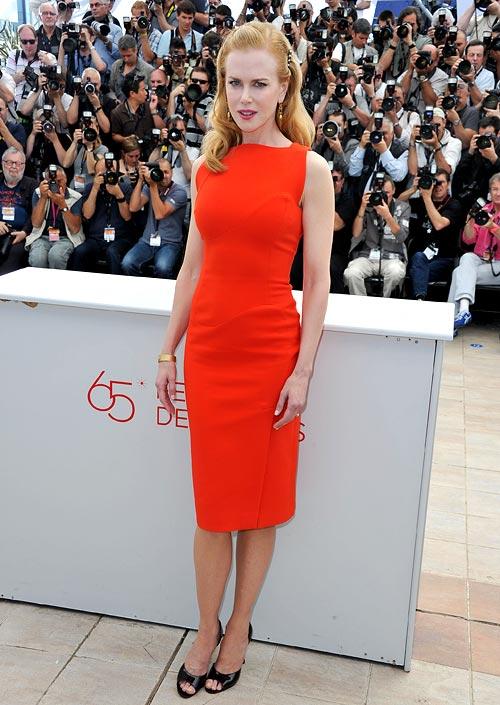 It's Hollywood and reality show royalty that descends on the Cannes red carpet on day 8.
'I play a Bharatanatyam dancer in Daruvu'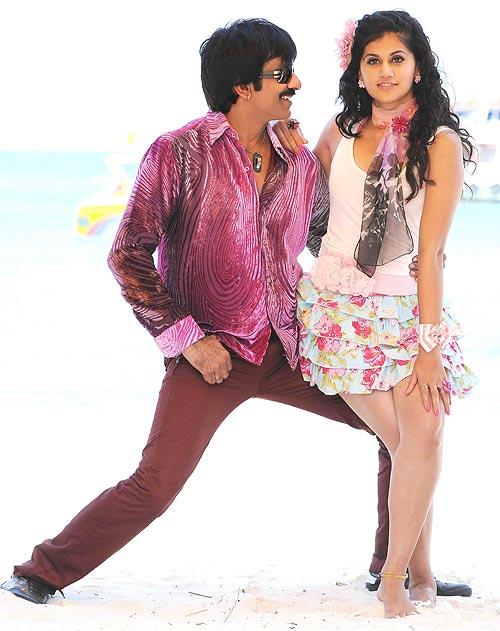 Taapsee Pannu talks about her upcoming film Daruvu.
Bollywood reacts to petrol price hike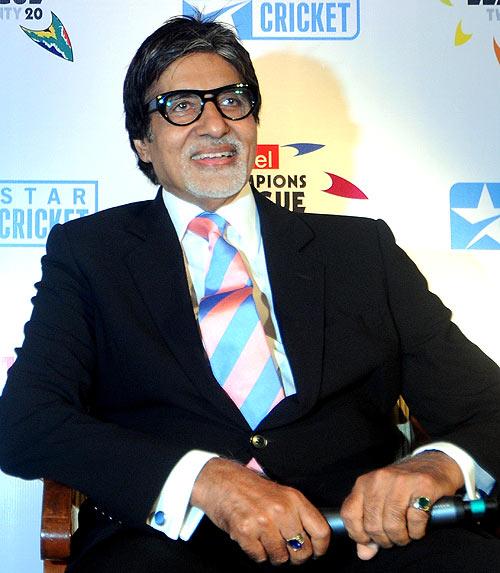 Here's what your favourite celebrities are tweeting.
'I do action films to satisfy my fans'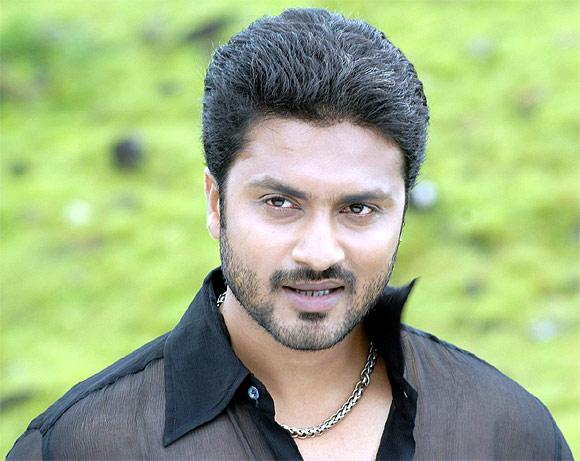 Aditya is back after sabbatical. The action hero will be seen in his next Villian which releases tomorrow.
When Ash, Kareena, Lara Hammed To The Hilt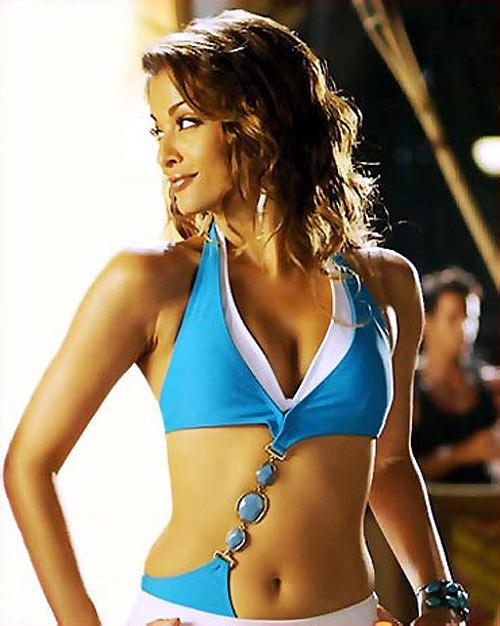 It's not only the actors, actresses go overboard too when it comes to acting.
May 23, 2012
PIX: Anurag Kashyap and team at Cannes!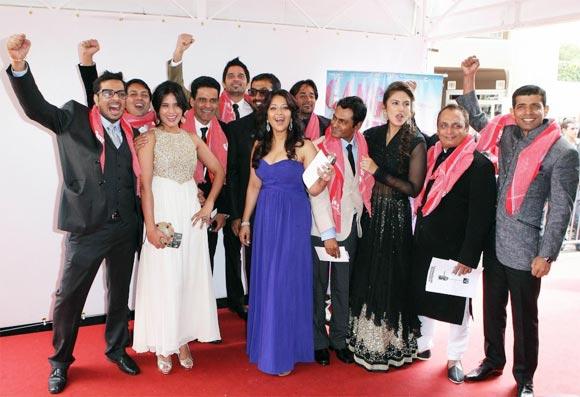 The Indian filmmaker's new film Gangs Of Wasseypur premiered at the 65th Cannes Film Festival on May 22.
PIX: Kristen Stewart, Dunst glam up Cannes Day 7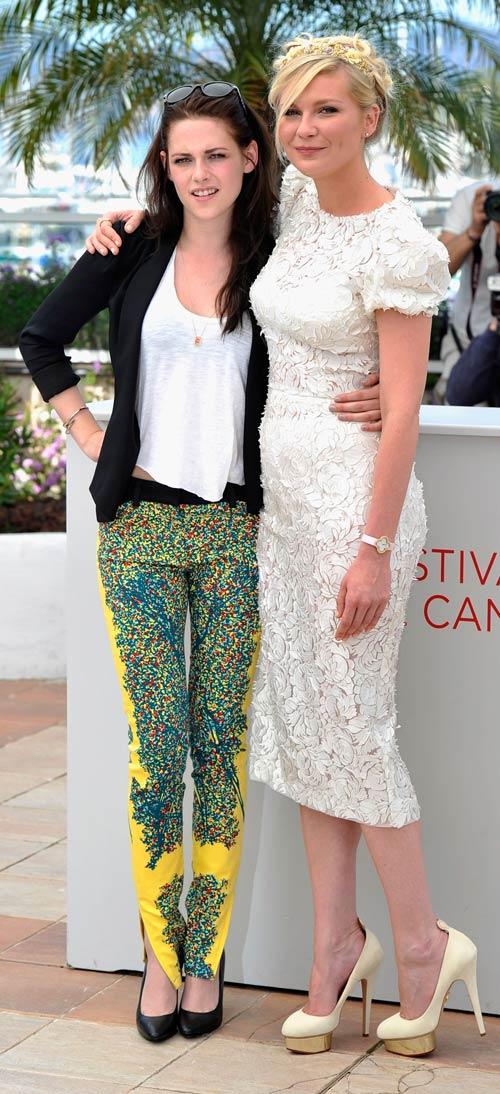 Twilight actress Kristen Stewart joins Kirsten Dunst for a photocall while Brad Pitt, others grace the red carpet.
Now showing: When Jesus came to India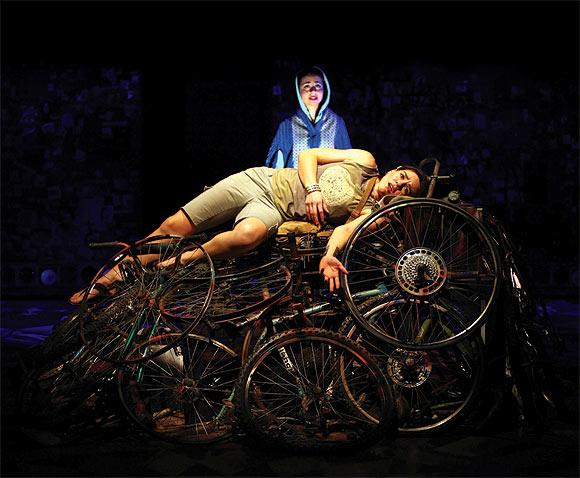 Playwright Lloyd Suh's new play Jesus In India gives an account of Jesus Christ's India sojourn between the ages of 18 and 30.
Deepika: I owe my standing in Bollywood to KJo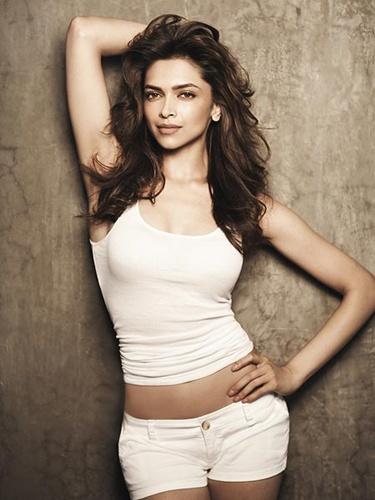 The actress talks about her new film Cocktail and her equation with filmmaker Karan Johar.
Siva: Daruvu is my best attempt so far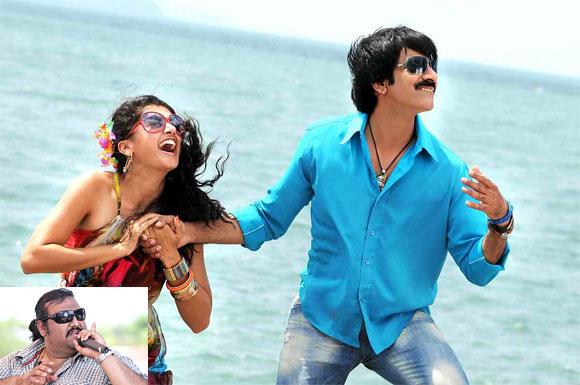 Cinematographer turned director Siva talks about his upcoming film.
Genelia D'Souza returns to the small screen!
Here's what your favourite Bollywood celebrities are tweeting.
Kalki: Kissing on screen is not a big deal
The actress talks about Shanghai and much more...
Emraan Hashmi: I don't want to get 'bracketed'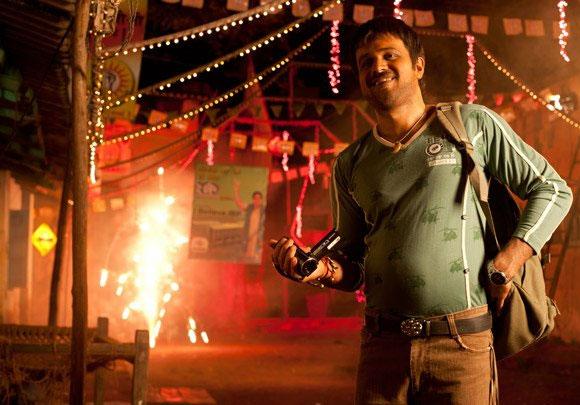 The actor, who's creating quite a buzz with his role in Dibaker Bannerjee's upcoming film Shanghai, talks about his newfound success and working with big banners.
The Ten Most Controversial Live Performances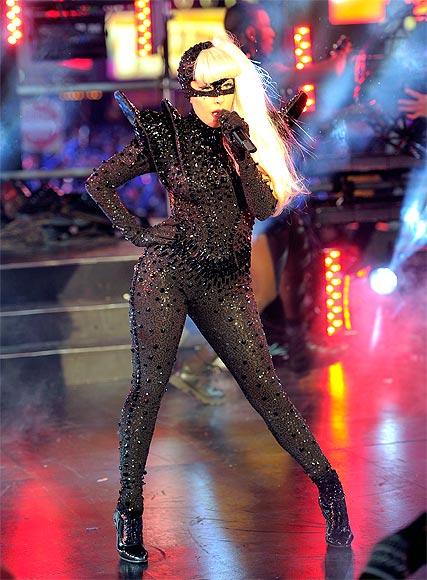 Lady Gaga was recently barred from performing in Indonesia.
Like The Great Gatsby official trailer? VOTE!
The film opens in theatres this Christmas.
Exclusive: Mohanlal to play Sathya Sai Baba?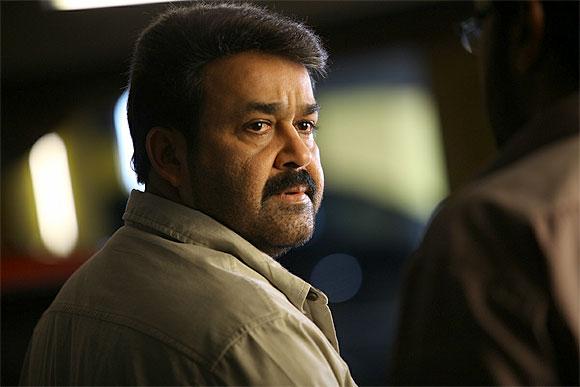 Get your lowdown on what's happening in Malayalam cinema.
25 years on, Mr India holds remarkably well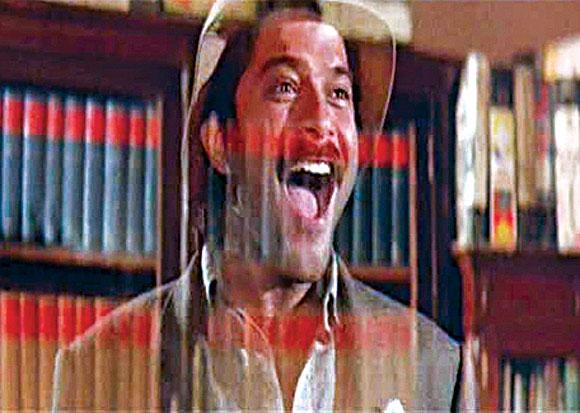 Filmmaker revisits Mr India as the much-loved film celebrates its 25th anniversary this Friday
VOTE! Which actor can REALLY sing well?
Take this fun poll!
May 22, 2012
PIX: Brad Pitt, Gerard Butler at Cannes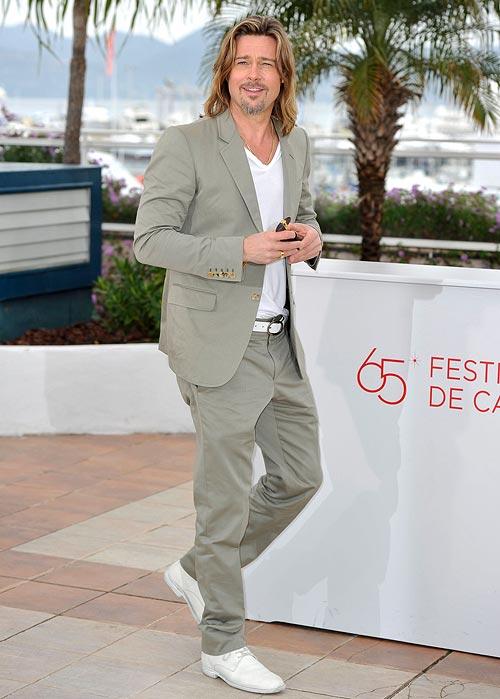 More Hollywood A-listers make their way to the film festival.
100 years of cinema: Sandip Ray lists his top five films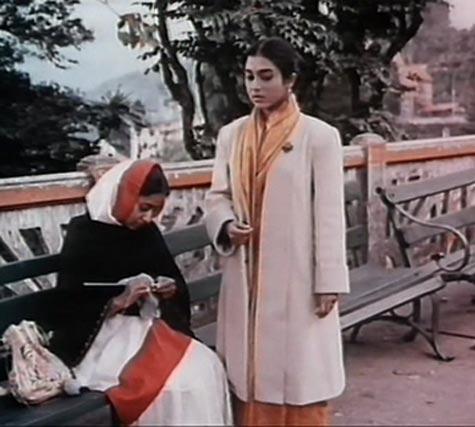 Here's continuing celebrating a century of Indian cinema.
The Dark Knight Rises gets a new poster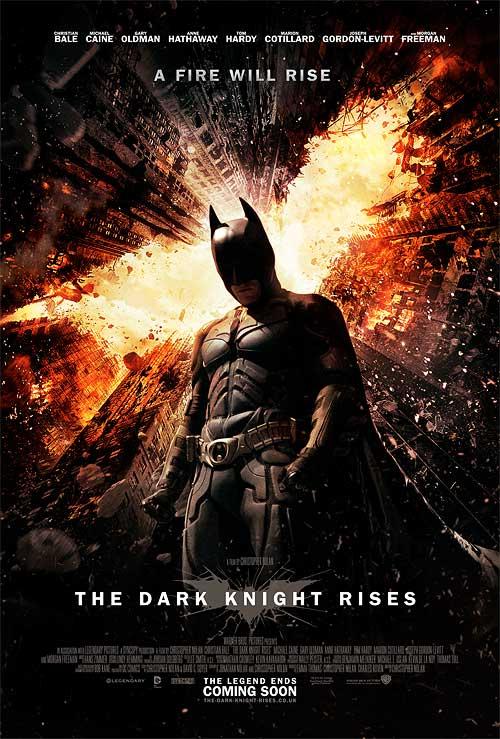 The film will introduce Anne Hathaway as Catwoman and Marion Cottilard as Miranda Tate.
PIX: Incredible India arrives at Cannes 2012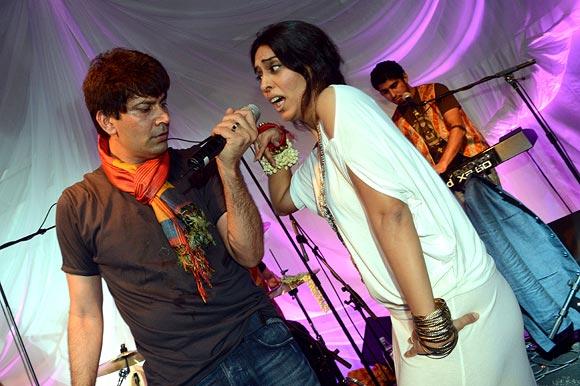 Indian actors, food and artists assemble for a party in the French Riviera.
Pooja Bhatt: Aishwarya is a gorgeous woman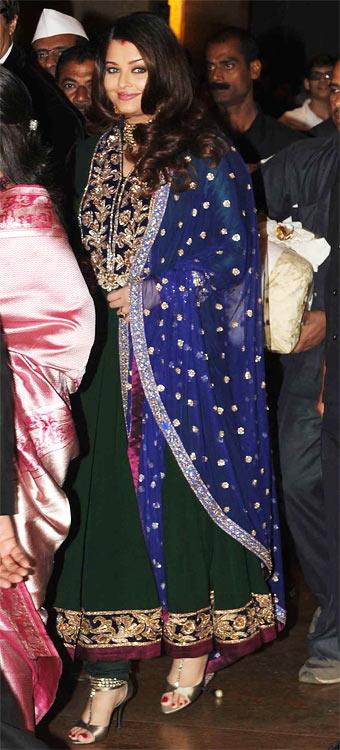 Here's what your favourite celebrities are tweeting.
Sonakshi: I am not open to wearing a bikini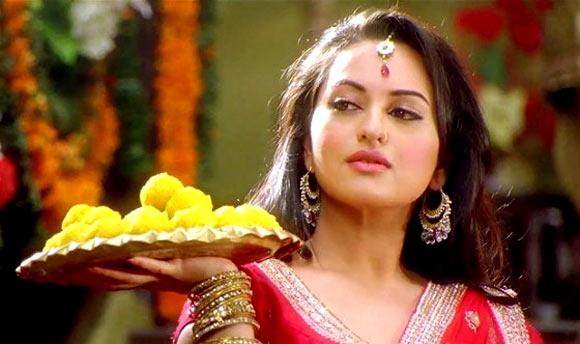 The young actress insists that intimate scenes and wearing bikini on screen is a complete no no.
Box Office: Department is a disaster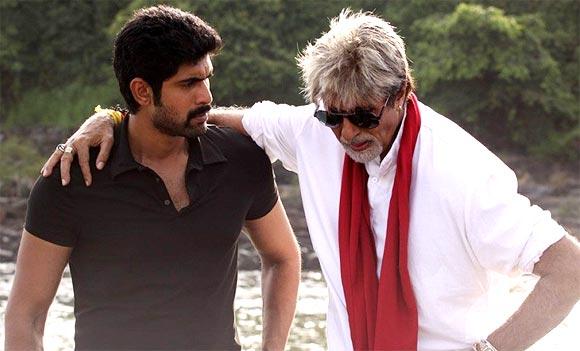 Trade analyst Vinod Mirani gives the box office verdict.
Bollywood's Fascination With The Pelvic Thrust!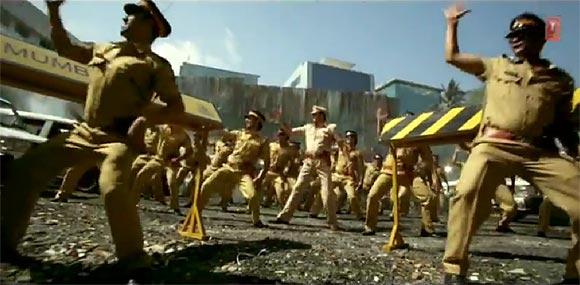 In the Banta Hai song in Department, Sanjay Dutt is seen bringing the much loved jig back in the movies.
Srinagar Kitty: I cannot digest heroism in films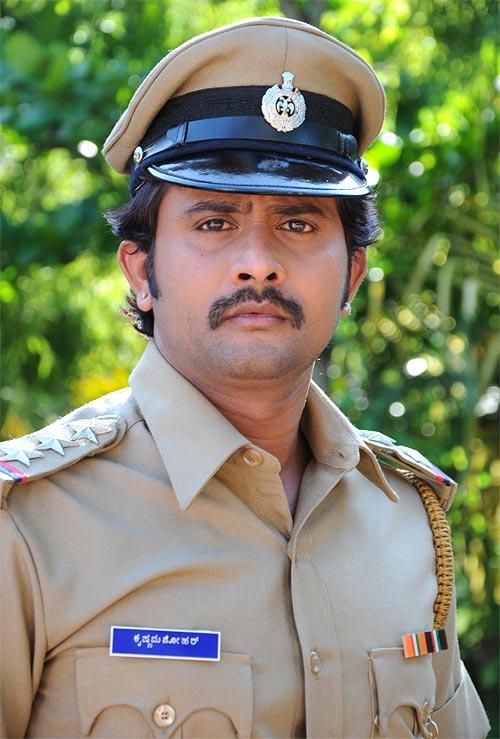 Srinagar Kitty talks about playing his first comical role in Kiladi Kitty.
FIRST LOOK: Big B, Leo in The Great Gatsby
The Big B plays Meyer Wolfsheim in the film that also stars Leonardo DiCaprio, Carey Mulligan and Tobey Maguire.
May 21, 2012
Weekend Roundup: Celeb spotting at Cannes 2012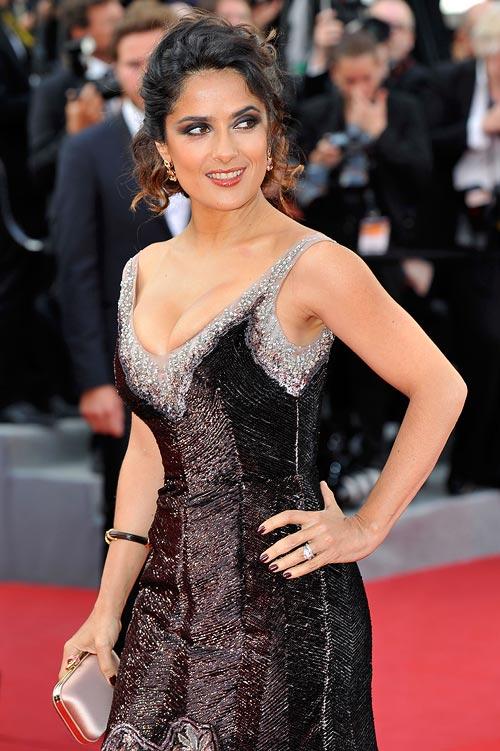 Salma Hayek, Diane Kruger and many others make fashionable red carpet appearances.
Ram Gopal Varma: I didn't make Department for the critics
Despite the heavy criticism his film got, Ram Gopal Varma stands by it.
Madhur's BOLD Heroine: Kareena uncensored!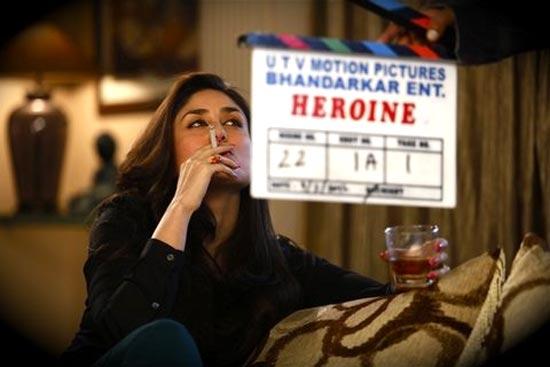 Here's what your favourite celebrities are tweeting.
First Look: Balakrishna and Manoj Manchu team up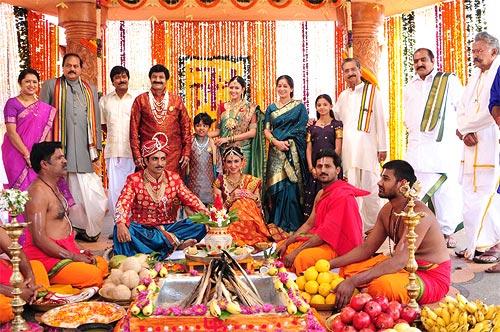 The film is being produced by Lakshmi Manchu.
The Ten Worst Films Of Ram Gopal Varma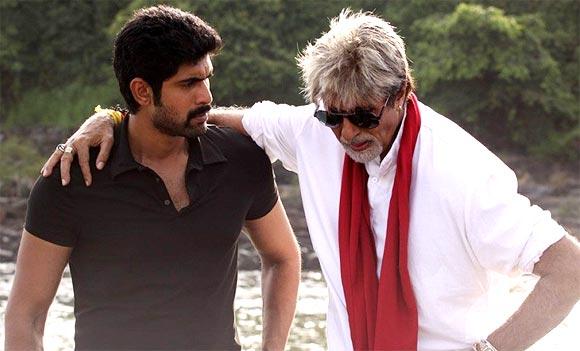 The filmmaker's latest project Department opened to a very dismal response.
Is Brand Shah Rukh Khan losing its appeal?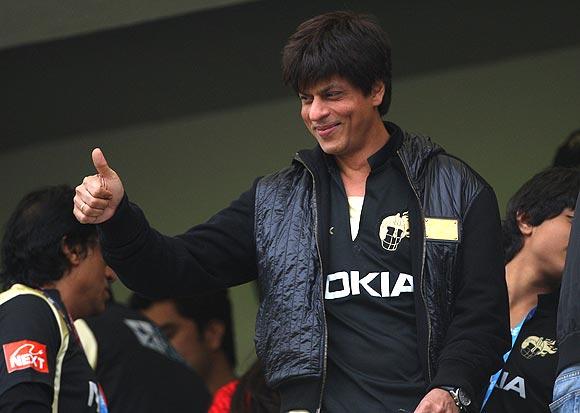 While the jury is still out following a series of recent spats, brand experts and advertisers say it is likely.
PIX: Veena Malik gets ready with her first film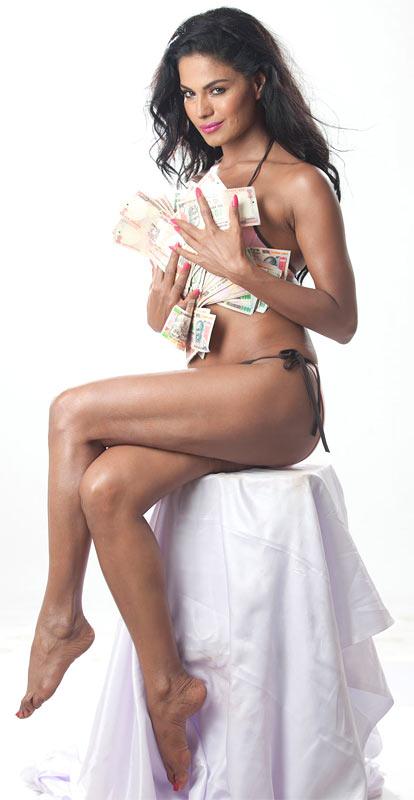 The Pakistani item girl is working on her first full-fledged acting role.
When Hrithik, SRK, Akshay Hammed To The Hilt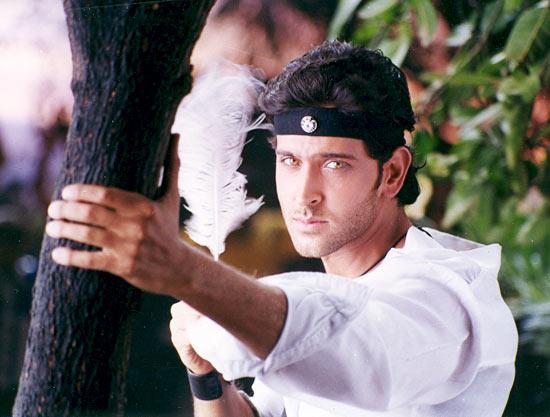 When misguided inspiration comes calling, even fine actors falter. Here's lookign at Bollywood instances when our top actors went slightly overboard with their performances.
Photo: Mallika Sherawat gets bold in Cannes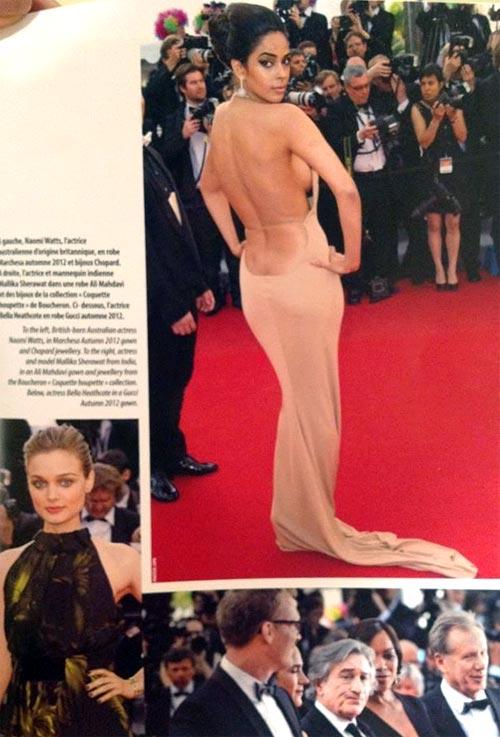 Take a look at this photograph.
Bee Gees singer Robin Gibb dies after long cancer battle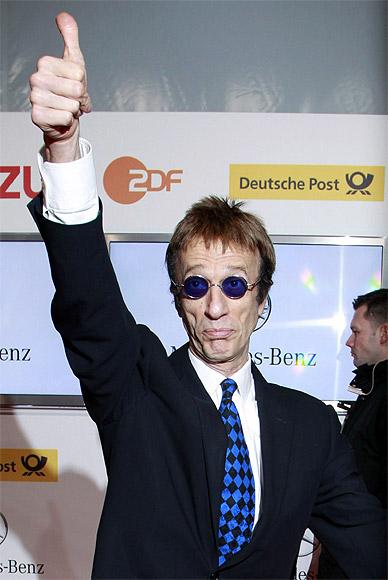 The singer was suffering from cancer of the colon and liver.
Like Homi Adajania's Cocktail trailer? Tell Us!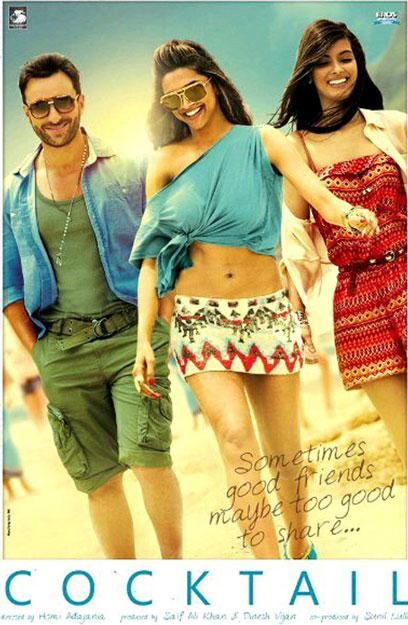 The film stars Saif Ali Khan, Deepika Padukone and Diana Penty in lead roles and is written by Imtiaz Ali.
Shilpa Shetty gives birth to a baby boy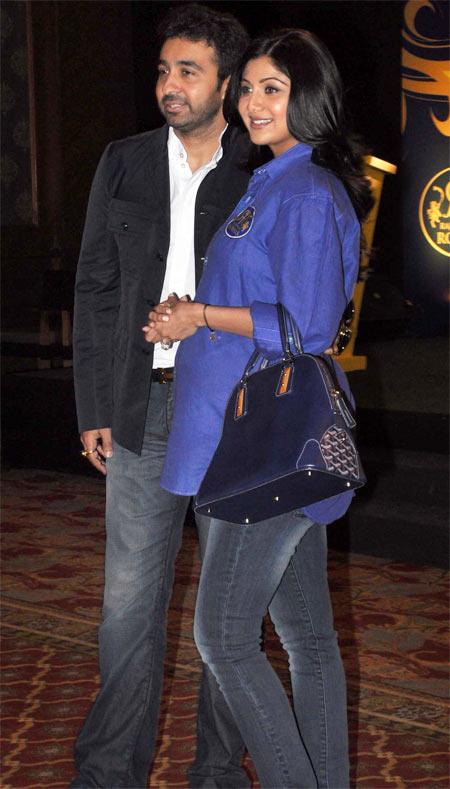 The actress was admitted to the Hinduja hospital in Khar at the break of dawn today.
May 20, 2012
Slap-stick: What may have caused the famous filmi brawls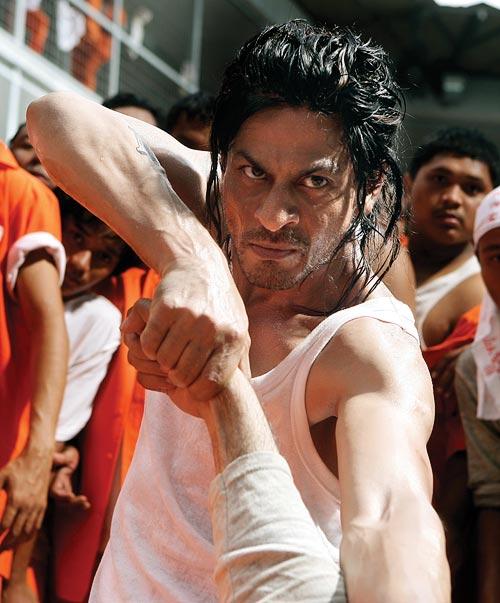 Bollywood is no stranger to fisticuffs. Here are some theories for some that rocked the nation.
May 19, 2012
Jackie Shroff: I am the original serial kisser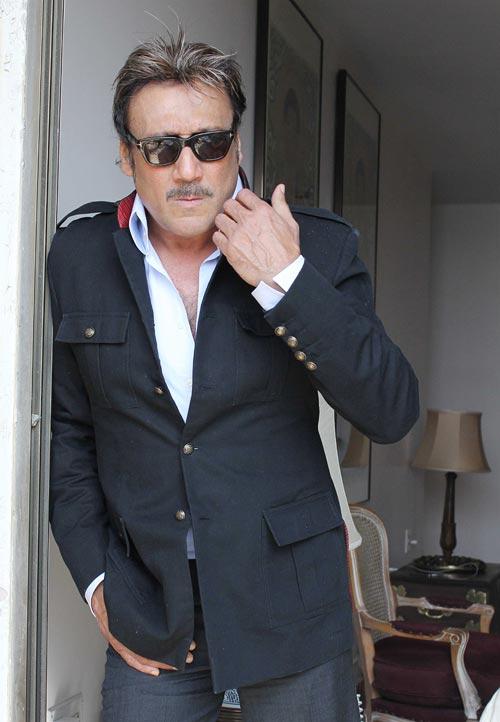 Jackie Shroff looks back at his career and shares his experience of working for three decades.
May 18, 2012
FIRST LOOK: Mallika Sherawat at Cannes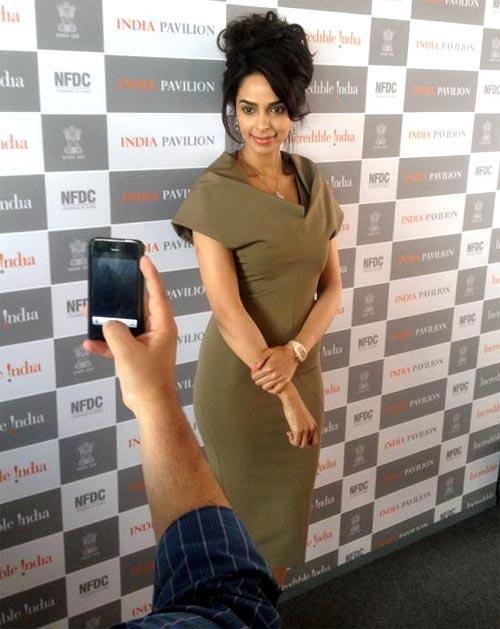 The actress, who's shifted base back to India, was at the NFDC pavillion at Cannes.
'Everybody loved the backless Ajintha poster'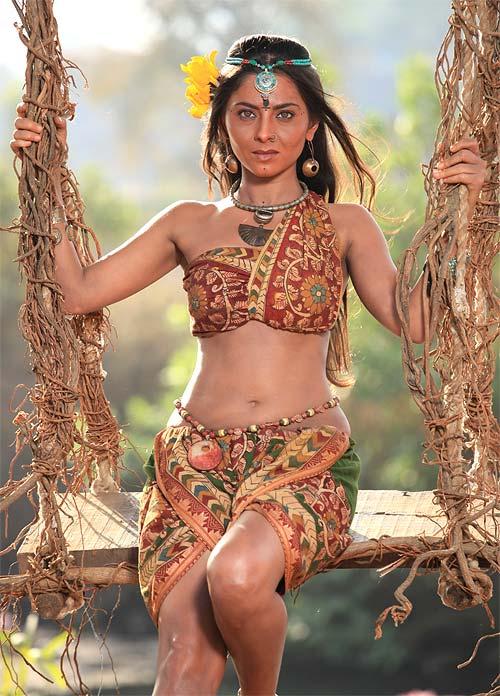 Marathi actress Sonalee Kulkarni talks about her latest film, directed by Nitin Desai.
'Shah Rukh Khan is one of the best fathers I know'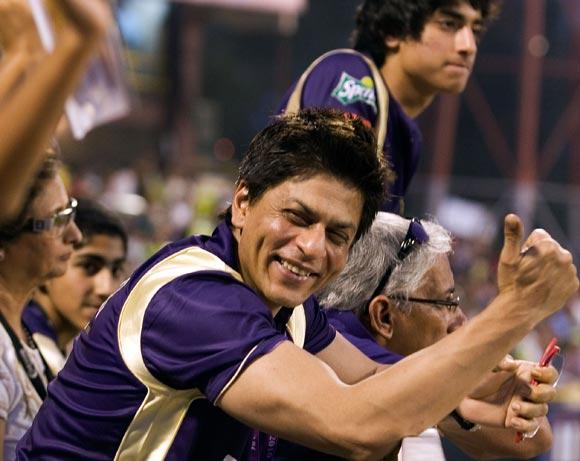 Here's what your favourite celebrities are tweeting.
PIX: Freida Pinto dazzles at Cannes Day 2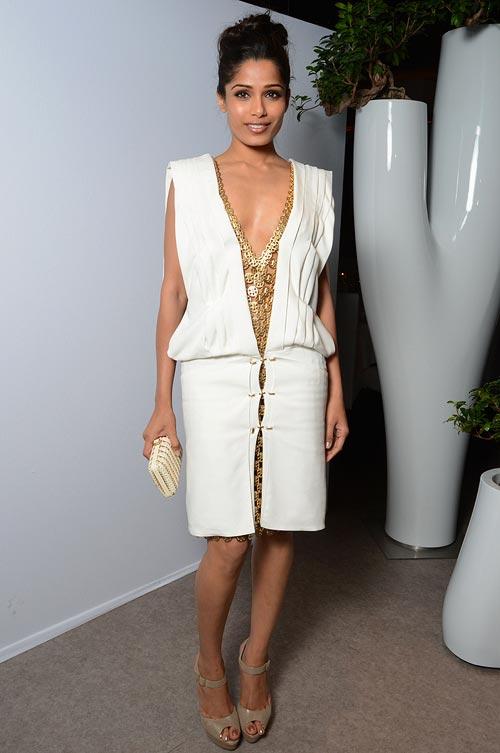 The actress hobnobs with Hollywood stars Jane Fonda and Eva Longoria on the red carpet.
Disco diva Donna Summer dies at 63
</IMG>S</FONT>inger Donna Summer, popularly known as the "Queen of Disco", has died after a long battle with lung cancer. She was 63.<BR> <BR>Summer, whose real name is LaDonna Adrian Gaines, died at her Naples, Florida home on May 17. A source close to the<BR>family said the singer was suffering from lung cancer.<BR> <BR>"Early this morning, surrounded by family, we lost Donna Summer Sudano, a woman of many gif height=50>
The iconic singer was suffering form lung cancer.
May 17, 2012
PIX: Hollywood stars arrive at Cannes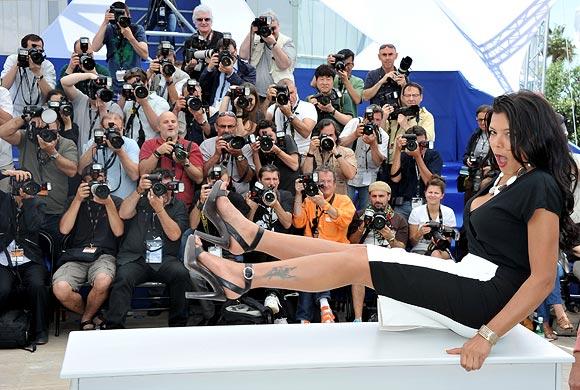 Diane Kruger, Jane Fonda and The Artist team take to the Cannes red carpet.
'I don't think IPL is as popular as Chhota Bheem'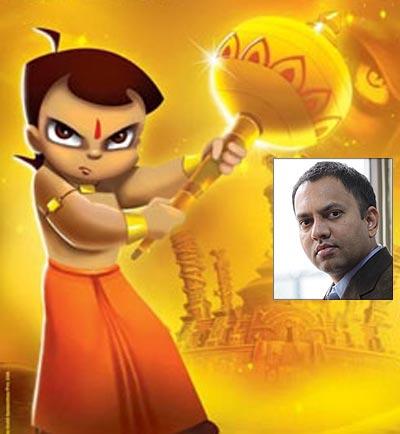 Director Rajiv Chilaka shares the idea of creating Chhota Bheem
PIX: Malayalam actress Udayathara ties the knot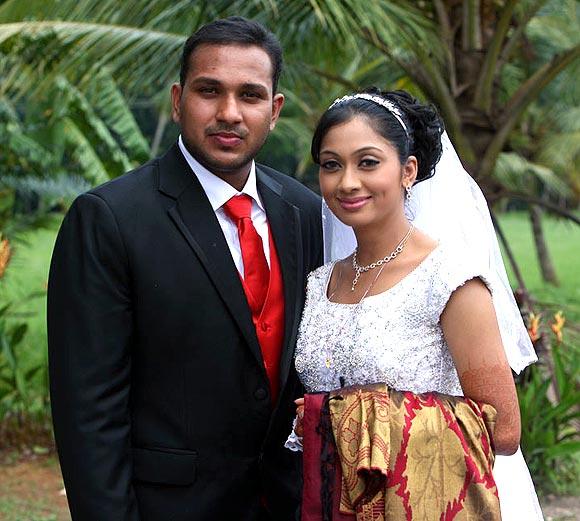 The actress got married to Dubai-based pilot Jubin Joseph.
'Ek Tha Tiger is not anti-Pakistan'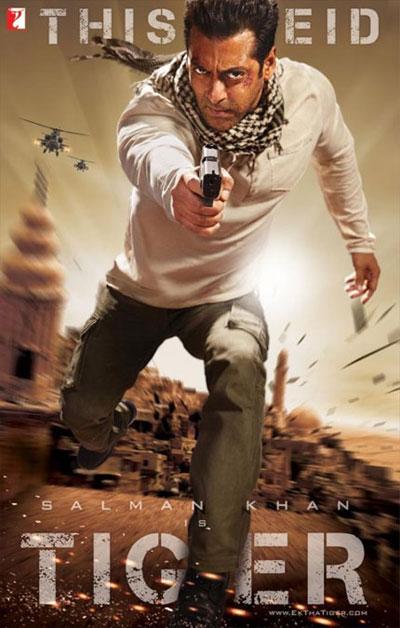 Here's what your favourite celebrities are tweeting.
Jay Leno gets himself a Nano!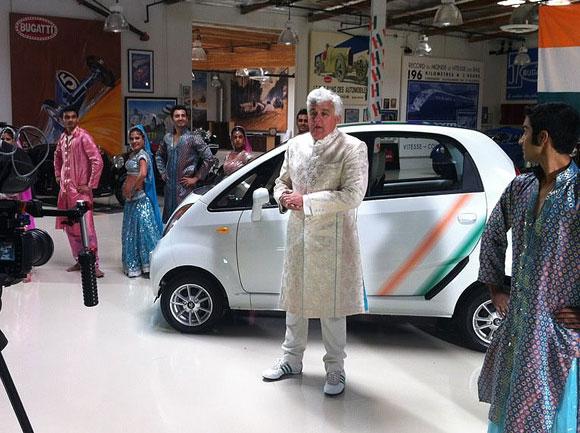 The chat show host has added to his famous car collection.
Photos: Paa child artist Taruni Sachdev cremated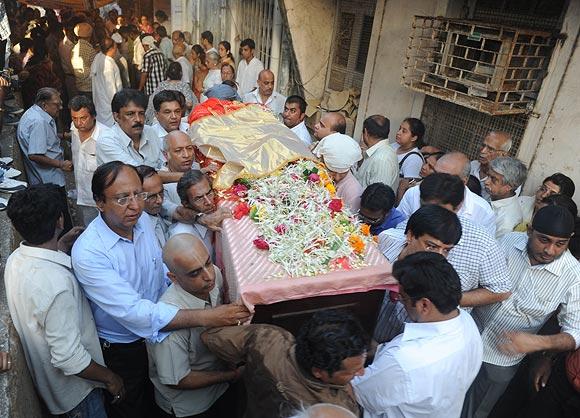 The 14-year-old child star died in the Nepal plane crash.
PIX: Freida Pinto arrives at Cannes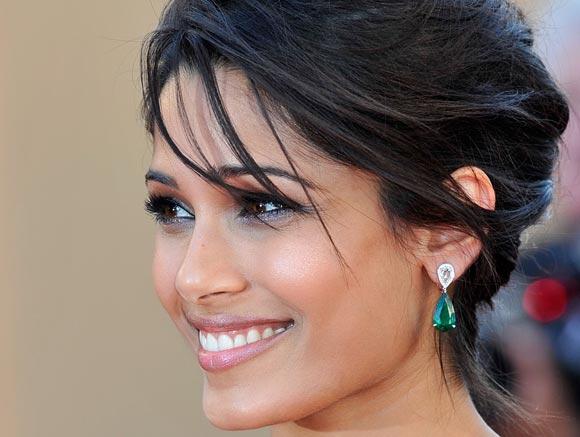 The actress was one of the first arrivals for the premiere of West Anderson's film Moonrise Kingdom.
And they lived happily ever after? Not Quite!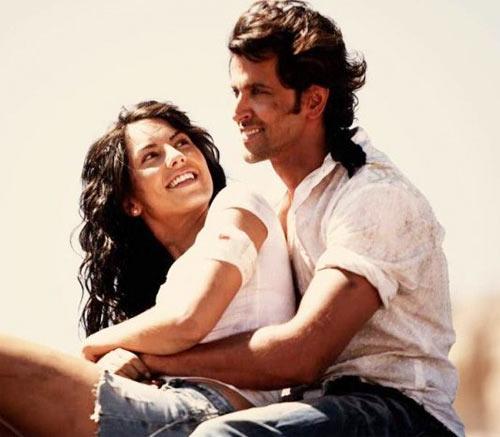 We look at films where lovers meet a tragic end.
Parineeti Chopra: I'm ready to don a bikini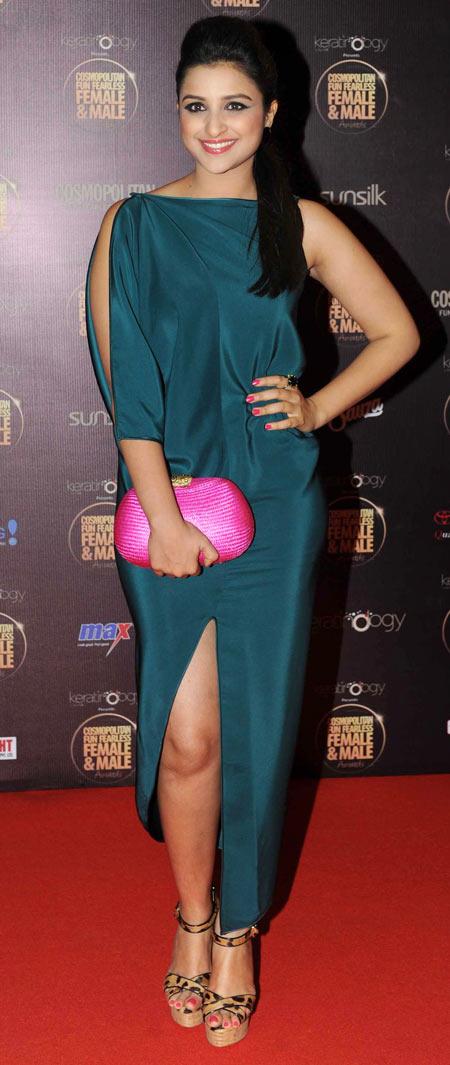 Basking in the success of her recently released film Ishaqzaade, the actress talks about her future plans.
May 16, 2012
PIX: Sacha Baron's Dictator shenanigans at Cannes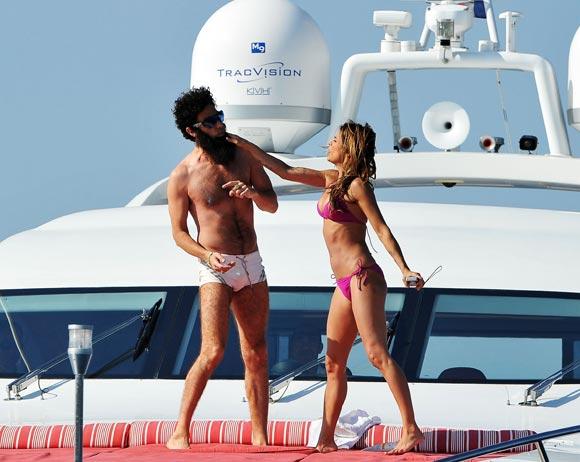 One of the early birds at Cannes this year, Sacha Baron Cohen is aggressively promoting his new film at the international film festival that commenced today.
Soumitra Chatterjee: I don't have much faith in awards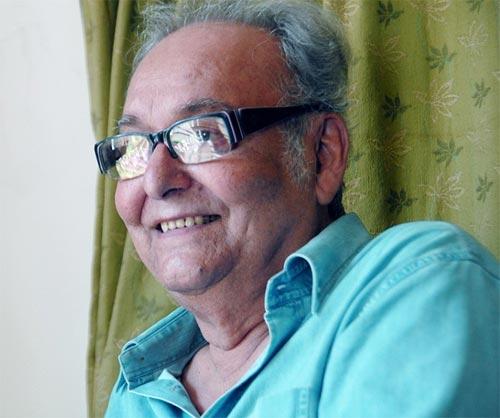 The Dadasaheb Phalke award-winning actor talks candidly about his illustrious journey in Bengali films and his cinematic sensibilites.
The reason why Balika Vadhu is a big hit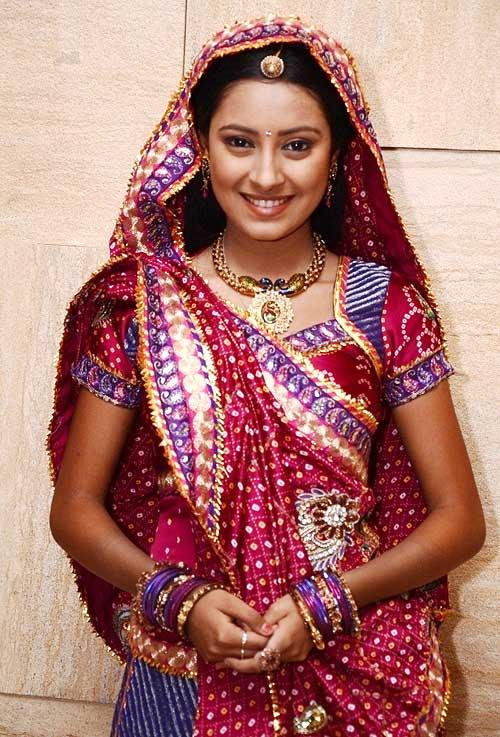 The lead actors try to explain why the television soap is a success.
After Ferrari Ki Sawari, it's Mere Dad Ki Maruti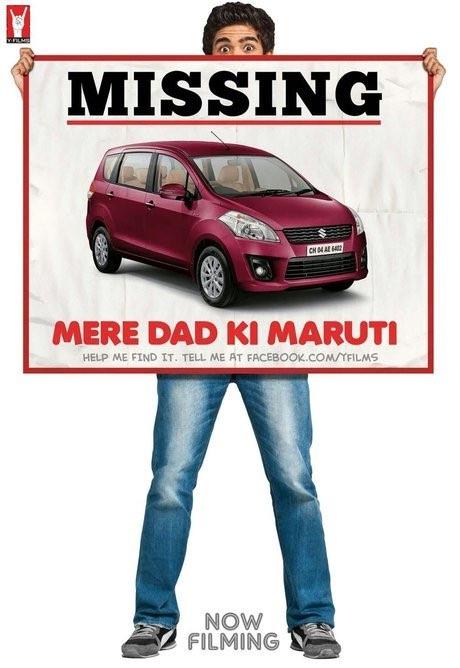 Here's what your favourtie celebrities are tweeting.
'It is very difficult to do Shakespeare in Gujarati'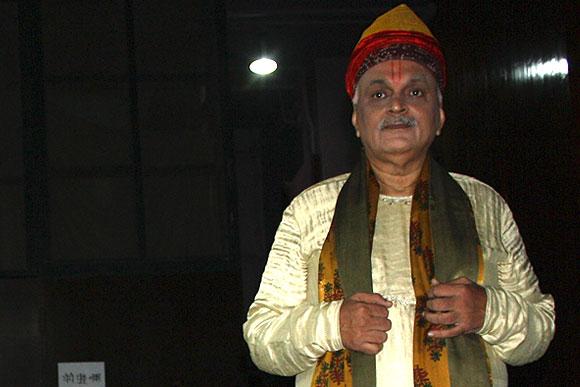 Actor Utkarsh Mazumdar shares his delight of presenting the Gujarati play Sau Saru Jenu Chevat at the Globe Theatre in London later this month.
Looking Back at Stars Who Died Young In The Last Decade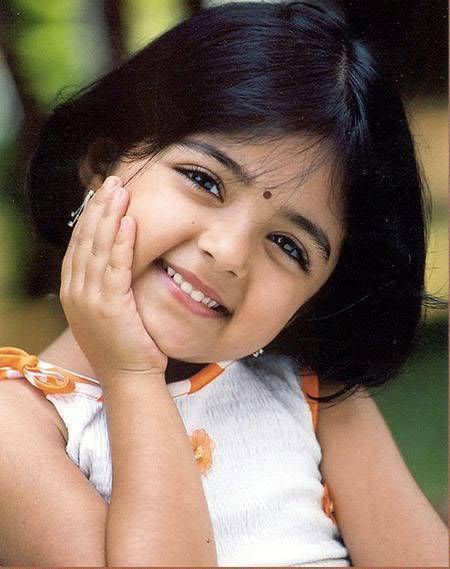 Paa child actor Taruni Sachdev met an untimely death on May 14. We look back at actors who died young.
'I have grown up watching Malayalam cinema'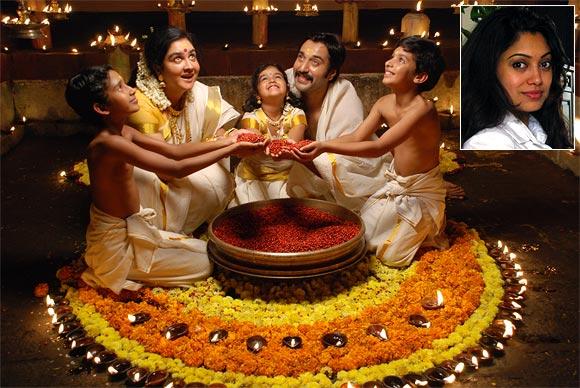 Anjali Menon talks about her experience of directing her first film Manjadikuru.
Aamir's TV debut gets fewer eyeballs than most celeb shows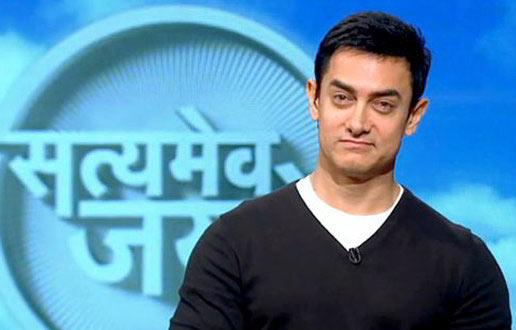 Satyamev Jayate is one of the most expensive Hindi shows on TV.
Is Tusshar Kapoor's beach body hot? VOTE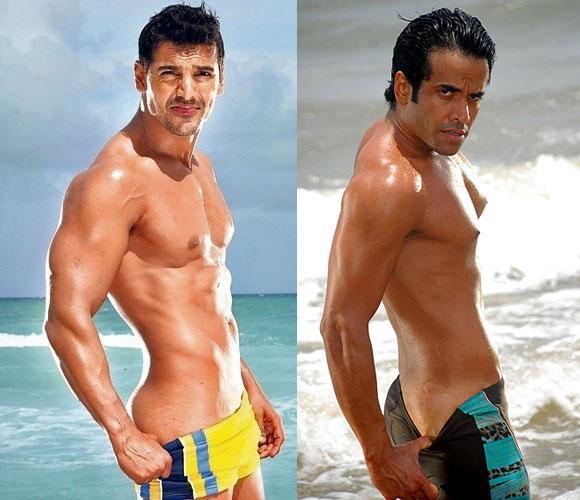 The actor will do a Dostana spoof in his latest film Kya Super Cool Hai Hum.
VOTE! Amitabh Bachchan's Best Gangster Role Ever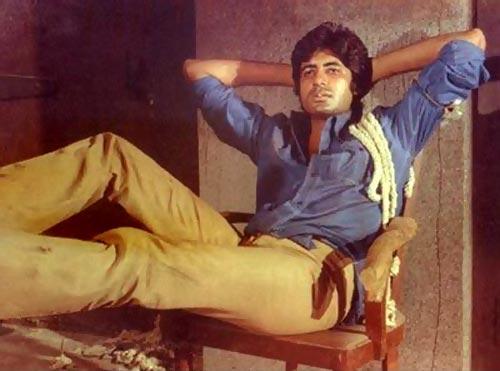 Take this fun poll now!
May 15, 2012
Just How Have Star Kids Fared At The Box Office?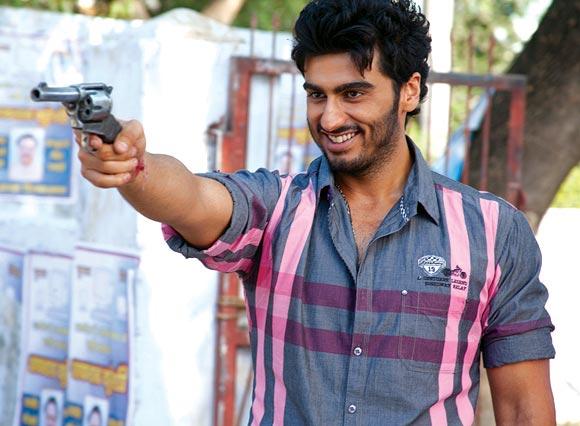 While Arjun Kapoor's fate remains to be seen, we decided to look at the new batch of star kids and see how their career is shaping up.
'The response to Satyamev Jayate has been liberating'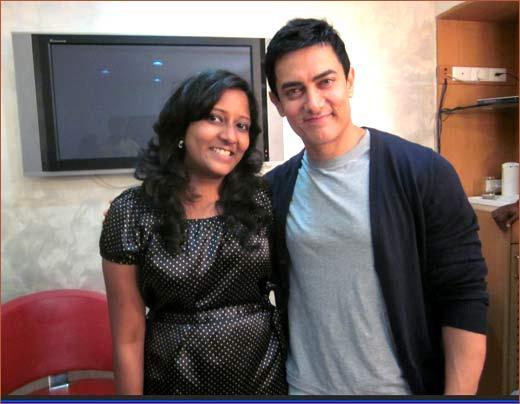 Cindrella, a victim of child abuse, talks about her experience on Satyamev Jayate.
Shweta Kawatra, Manav Gohil have a baby girl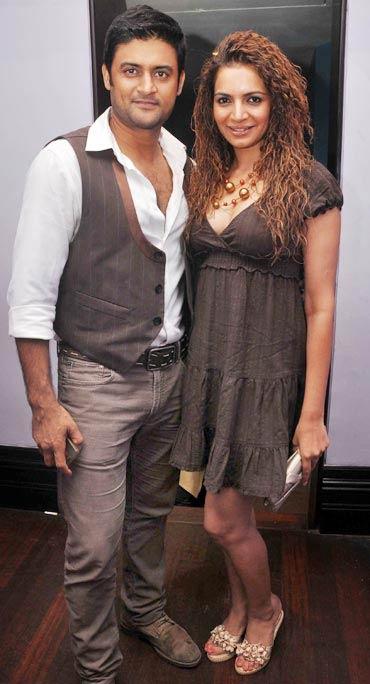 Here's what your favourite celebrities are tweeting.
Akshay Kumar: My son is happy about having a sibling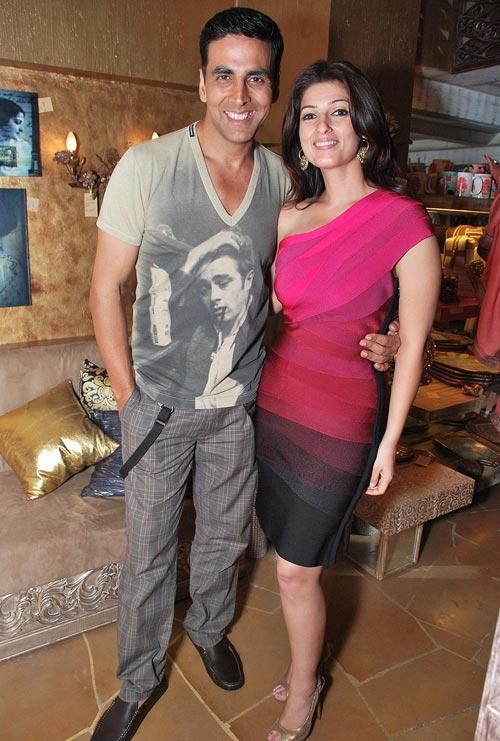 The actor talks about becoming dad for the second time.
Sonakshi's cousin gets ready for Bollywood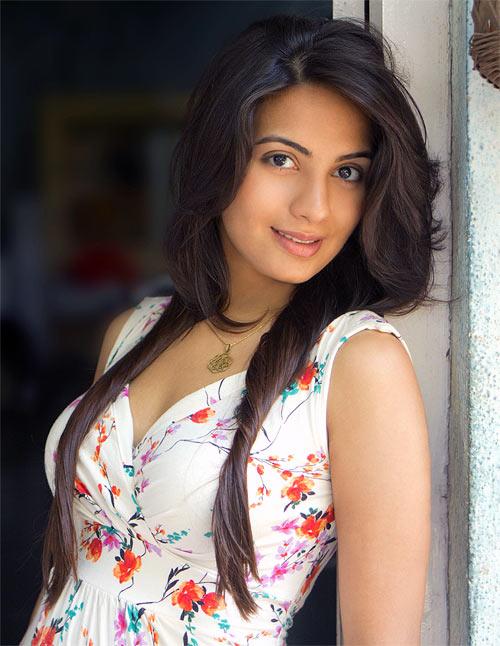 Bhavna Ruparel will make her debut in Chal Pichchur Banate Hai later this year.
Madhuri Dixit: Had I really done all those films?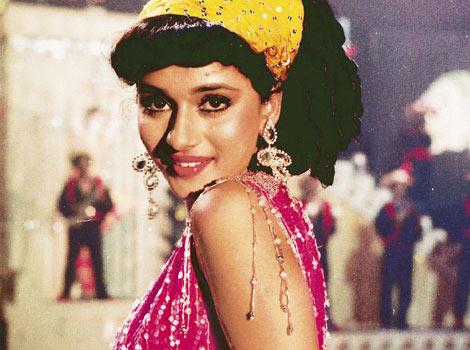 As Madhuri Dixit celebrates her birthday today, May 15, we understand the actress better through a revealing interview in the new book Mother Maiden Mistress: Women in Hindi Cinema 1950-2010.
'There is no heroism in any of my films'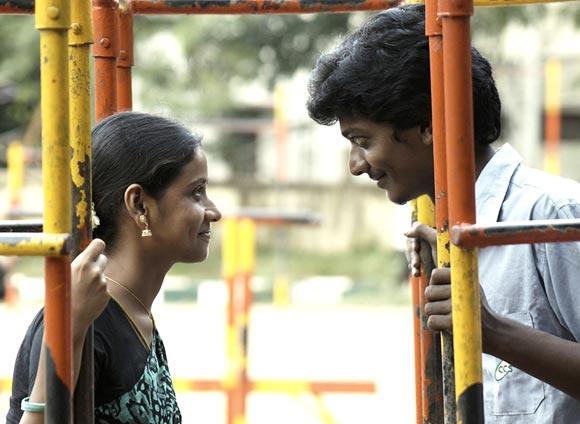 Director Balaji Sakthivel talks about the success of his film Vazhakku Enn 18/9
Birthday Special: Madhuri Dixit's Top 25 Dance Numbers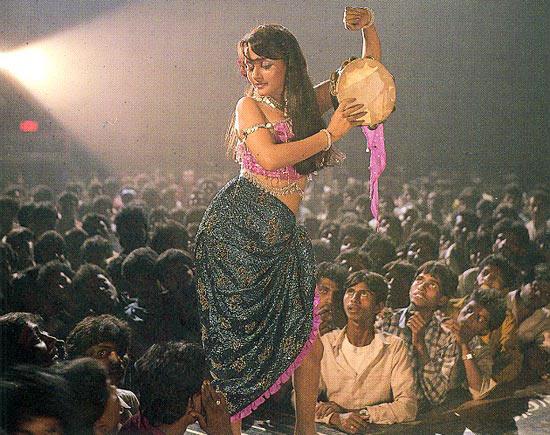 On the occasion of the actress's 45th birthday, we look at her most famous Bollywood dance numbers.
May 14, 2012
Box Office: Ishaqzaade does well, Dangerous Ishhq flops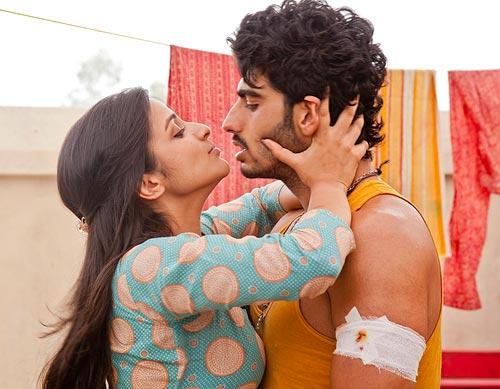 Trade analyst Vinod Mirani gives the box office verdict.
Karan Johar denies commenting against Katrina
Here's what your favourite celebrities are tweeting.
PIX: Meet the Hot New Item Girl in Shanghai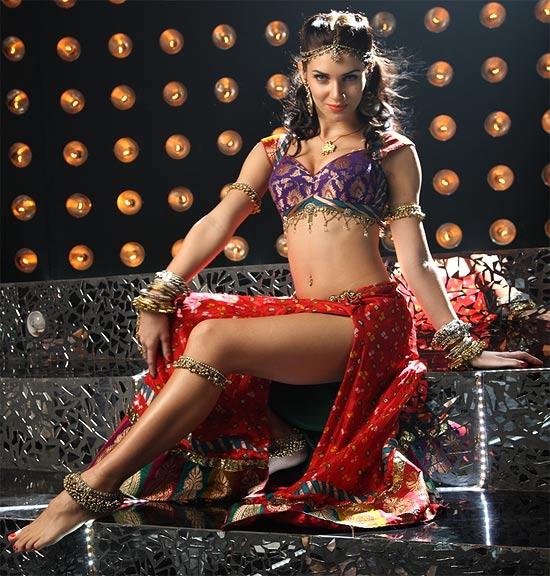 The newest import in Bollywood, British model Scarlett Wilson fires up the screen in Dibakar Banerjee's upcoming film Shanghai.
PIX: Prasanna-Sneha's grand wedding reception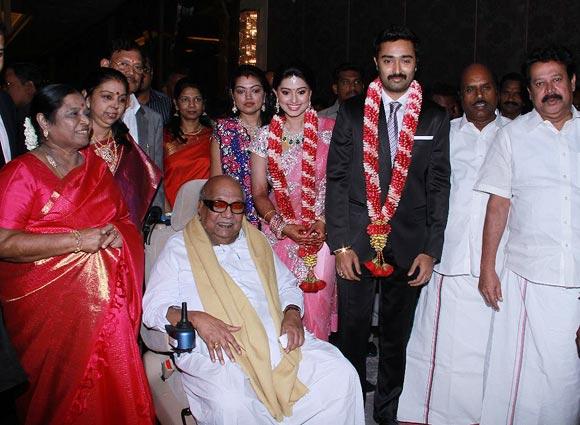 The Tamil actors tied the knot in a glitzy ceremony on May 11.
PIX: When Bollywood Gals Went Topless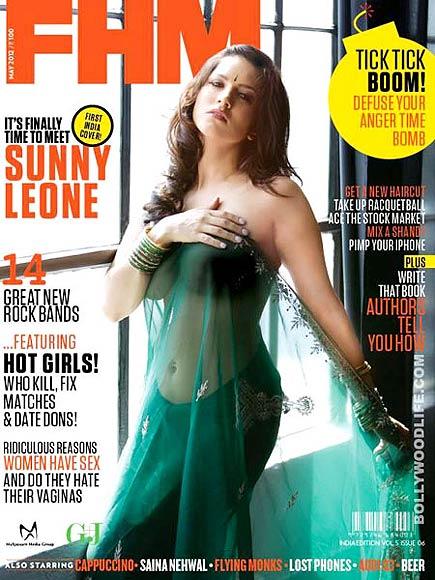 Sunny Leone cooked up a storm with her topless cover photo for FHM recently.
PIX: Best Of Aishwarya's Cannes Looks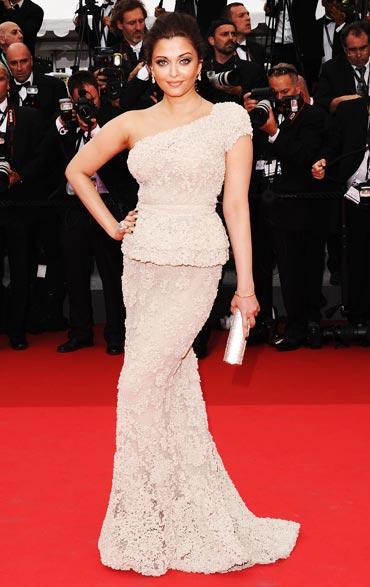 Here's looking at the best elements that Ash has incorporated in her Cannes look over the years.
May 12, 2012
Meet the charming Zohra Segal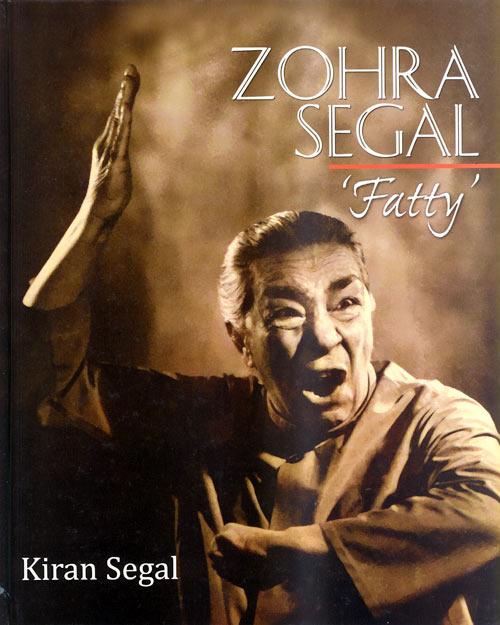 Daughter Kiran Segal shows off an extraordinary woman in her book, Zohra Segal 'Fatty'.
May 11, 2012
PIX: The Different Shades of Bollywood Moms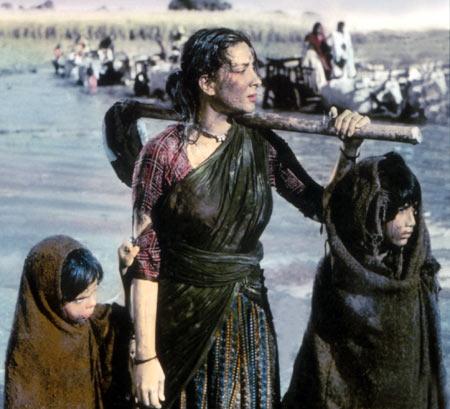 With Mother's Day just around the corner, here's looking at the many shades of the Bollywood mother.
Like the Ek Tha Tiger trailer? VOTE!
Here's what your favourite celebrities are tweeting.
Delhi Belly remake to be called Naughty in Tamil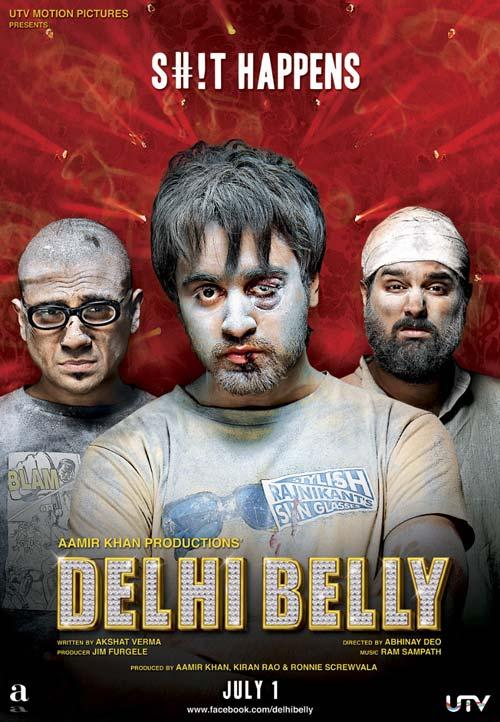 The Tamil remake is set to release early next year.
'Aditya Chopra doesn't interfere with direction'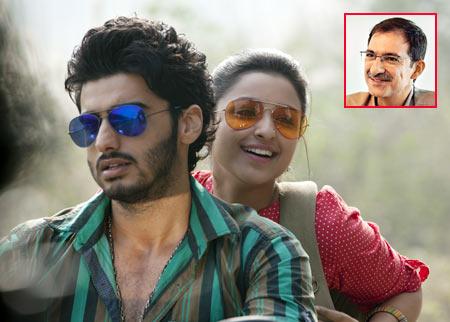 Director Habib Faizal talks about the making of Ishaqzaade
PIX: Tamil actor Prasanna weds Sneha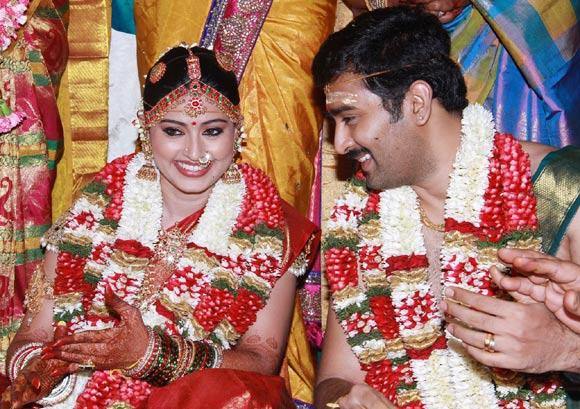 Here's looking at their wedding album.
Rana Daggubati to produce Hindi films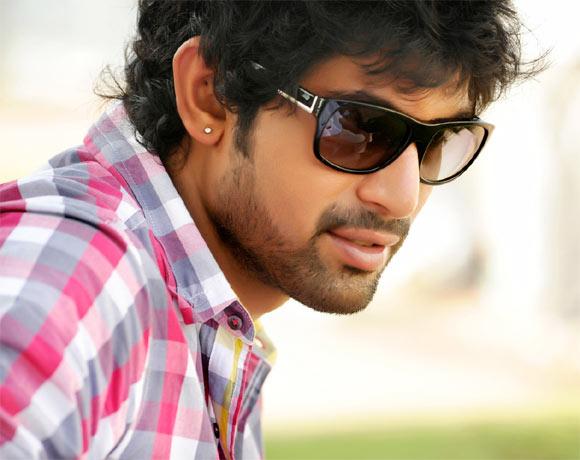 Get your lowdown on whats happening in Telugu cinema.
May 10, 2012
The incredible Pran's unforgettable get-ups!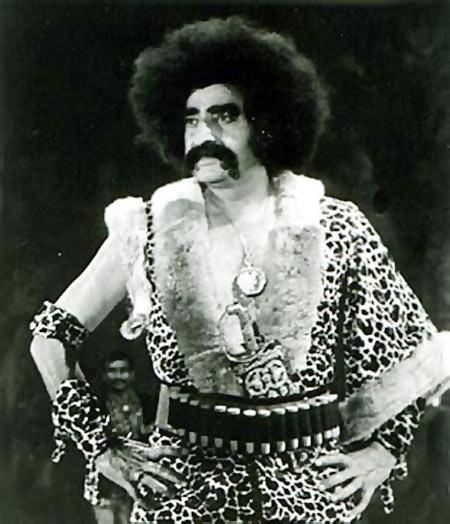 In this edition of our special Nostalgia series on veteran actor Pran, we highlight the legendary actor's different looks.
PIX: Bollywood's Top 25 Wedding Songs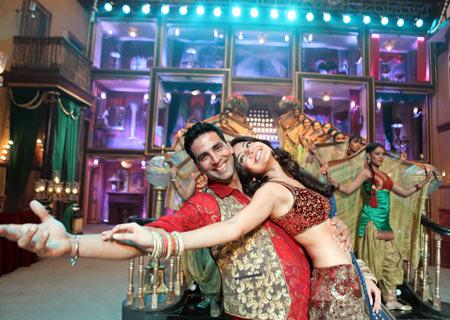 Its wedding season and we browse through some of Bollywood's popular wedding songs.
WATCH: Anurag Kashyap's tribute to Bihar
Jiya ho Bihar ke lala, Jiye tu hazaar Saal a song from Gangs Of Wasseypur.
PIX: Shveta Salve's grand Goa wedding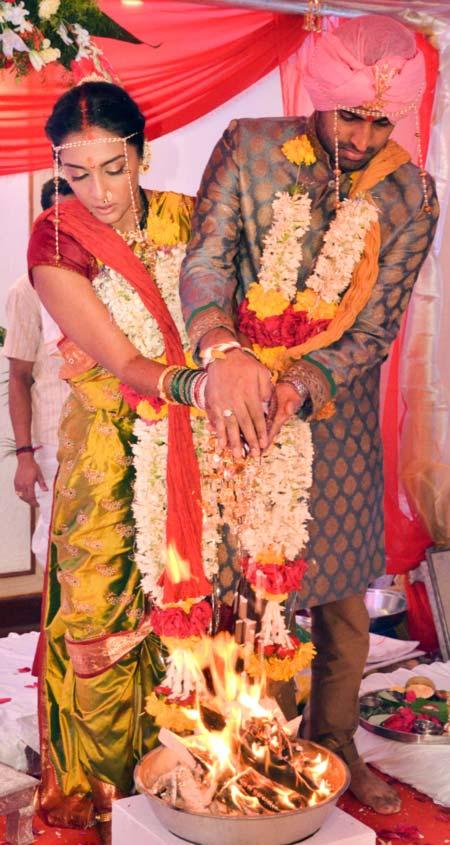 Take a look at cool pix!
PIX: Bollywood's torrid affair with 'Ishq'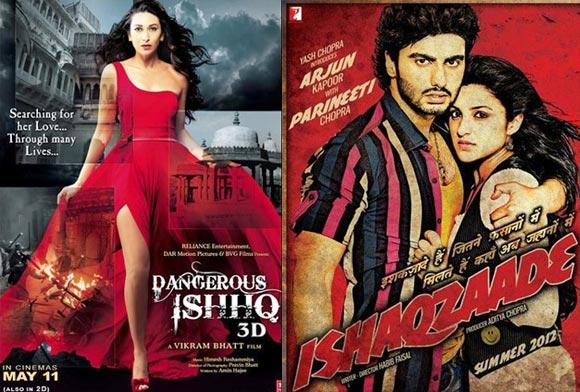 Bollywood's soft spot for breezy love stories is no secret. Here's looking at Ishq-titled flicks in Bollywood.
Shruti Haasan: I am not a method actress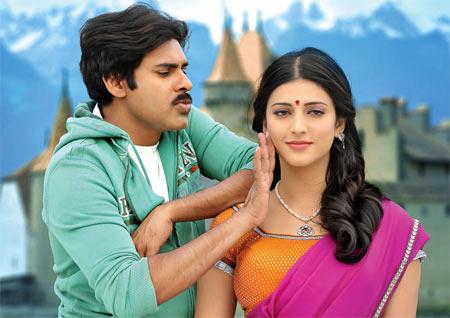 The actress talks about working in Gabbar Singh, the Telugu remake of the Hindi film Dabangg.
Bol Bachchan's egg act makes Amitabh nostalgic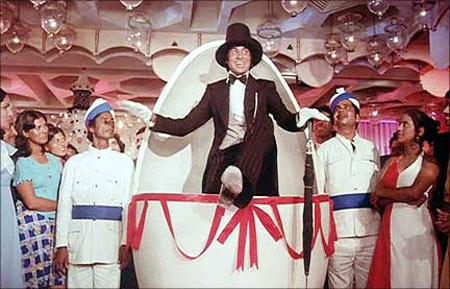 Here's what your favourtie celebrities are tweeting.
Liv Ullman brings Ingmar Bergman film to India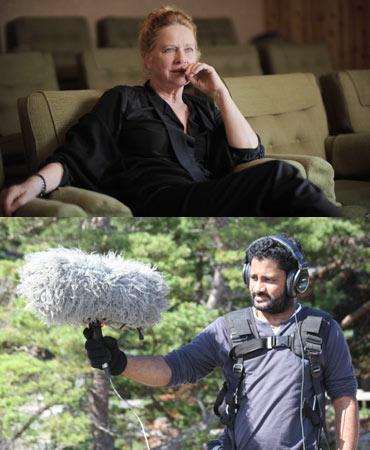 A docu-feature on the life of Ingmar Bergman is going through its post production in Mumbai headed by Resul Pookutty.
VOTE! Like Malaika's hot Gabbar Singh item song?
The seductress dons her Munni badnaam hui garb for the Telugu remake of Dabangg.
SIZZLING PIX: 2012's hottest kisses yet!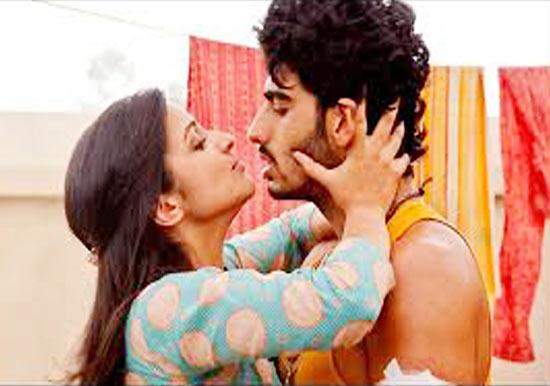 As Ishaqzaade's Parineeti Chopra and Arjun Kapoor lock lips in their new film, we look at the year's hottest kissing scenes so far!
Yami Gautam to star alongside Prithviraj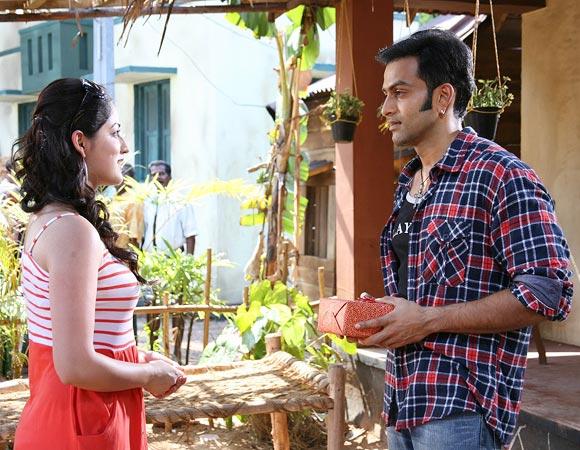 While Prithviraj plays a stunt artiste in Heor, Yami will be playing a south Indian sensation star.
FIRST LOOK: Christina Ricci goes nude for new film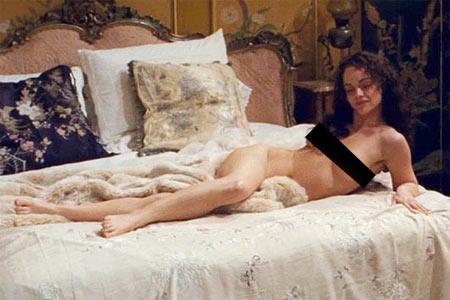 The film also stars Twilight heartthrob Robert Pattinson and Uma Thurman.
Karisma Kapoor: I did not miss films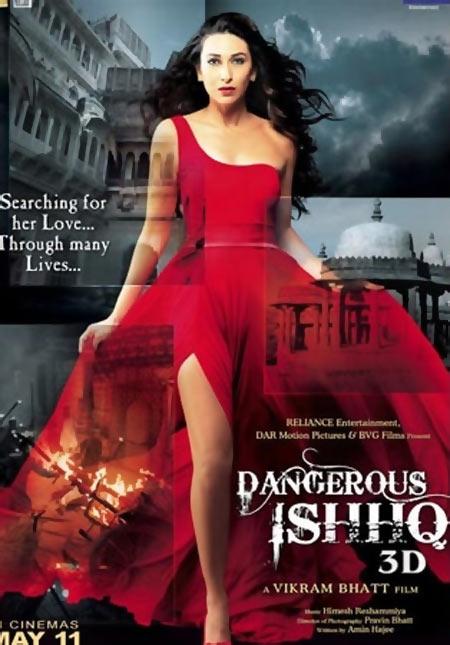 The actress talks about her comeback film, Vikram Bhatt's Dangerous Ishhq.
Video: Ten SHOCKINGLY controversial TV commercials
In the wake of Ashton Kutcher's latest disaster, here's a look at some ads that were instantly -- and, in most cases, unsuprisingly -- deemed too controversial to be carried on television.
May 09, 2012
PIX: Irrfan Khan in The Amazing Spider-Man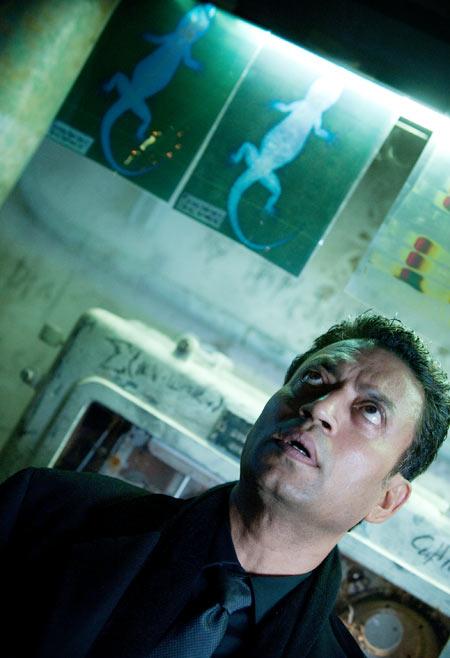 Check out the cool pix!
'Feels great to be part of India's first capture motion film'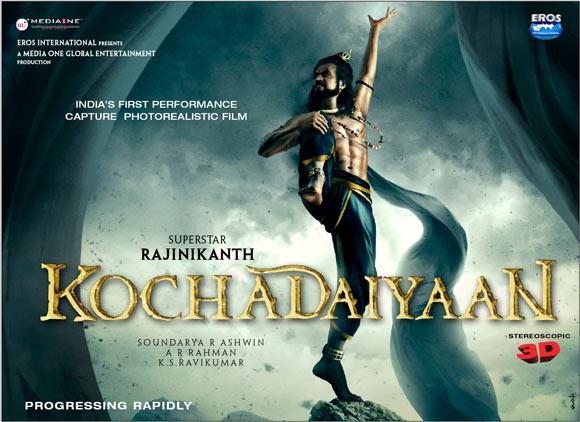 Actor Aadhi talks excitedly about his small but impactful role in Kochadaiyaan.
PIX: Lookalike fans greet Lady Gaga in Japan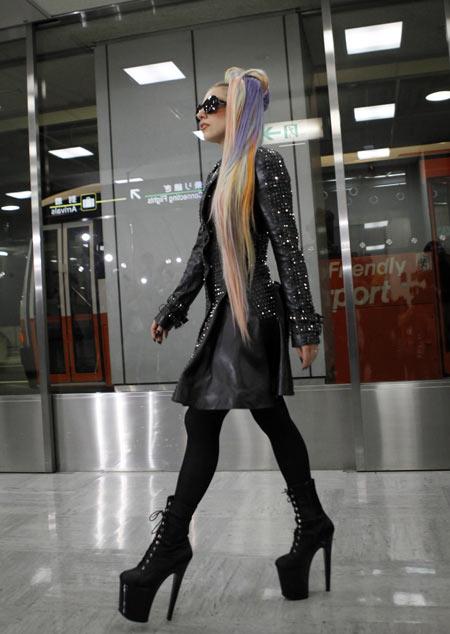 The Fame Monster is ahuge hit with her Japan fans!
Photo: Karisma visits Kareena on the sets of Heroine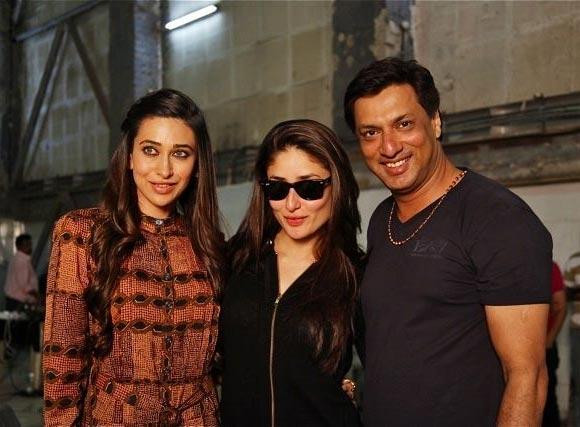 Here's what your favourite celebrities are tweeting.
PIX: The Hottie Who Thinks She's A Nerd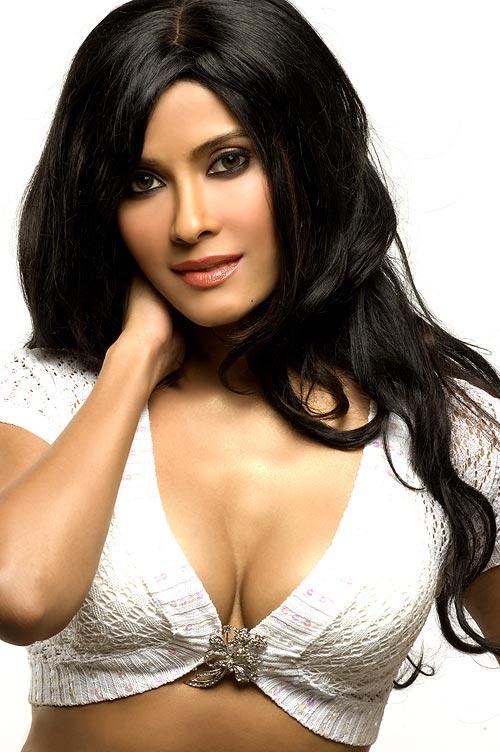 The Forest costars Nandana Sen and Ankur Vikal recently caught up with their fans on Rediff Chat.
PIX: Jiah Khan, Geeta Basra walk the ramp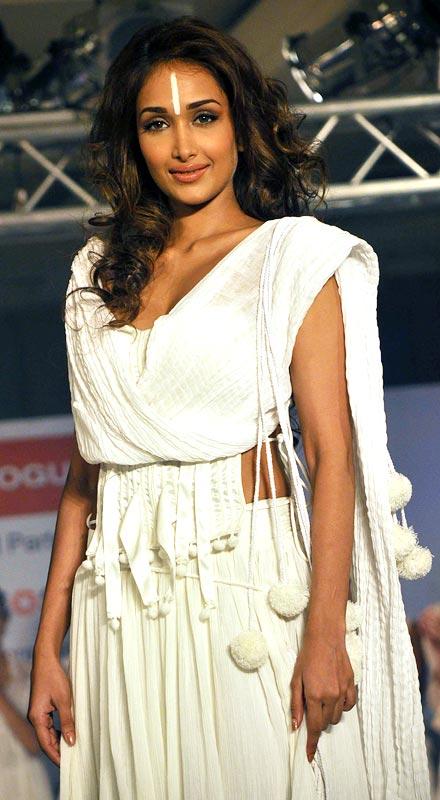 While Jiah walked the ramp, Urmila was spotted catching up with Sangeeta Bijlani in the front row.
The 10 MOST VIOLENT Films in Bollywood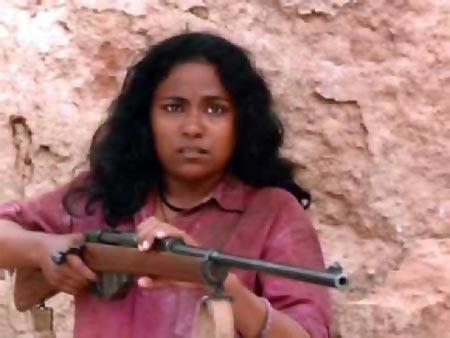 It may be called an 'entertainment' industry but not all films are designed to amuse.
'Rekha will perform the part in Rajya Sabha'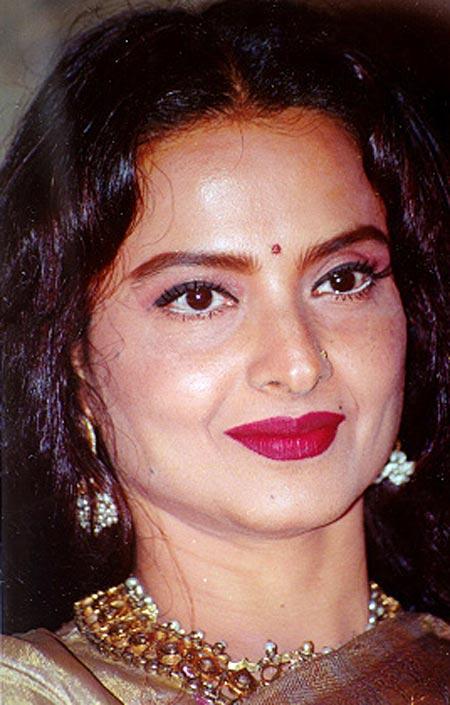 Bharthi S Pradhan, editor of Film Street Journal, and a long time Rekha-watcher sheds, light on the enigmatic actress and how she will handle her new role, in this revealing interview.
Twinkle, Amrita pregnant: Congratulate them!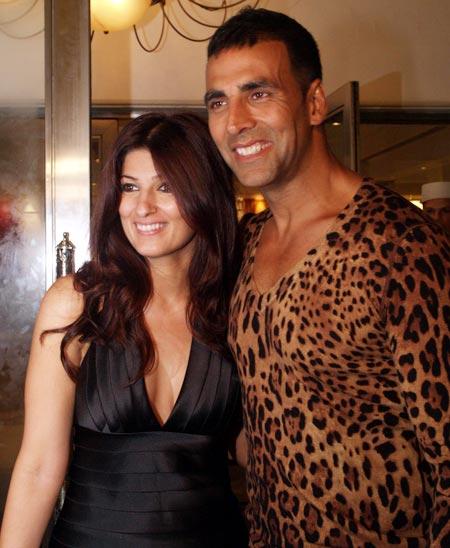 The two actresses get ready to welcome their second borns.
'Katari Veera Sura Sundaraangi is total fun'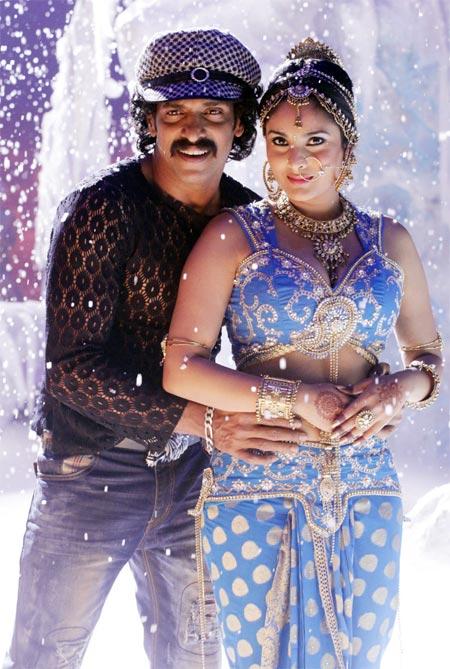 Upendra talks about his experience of working in first 3D mythological film.
RGV: I am almost a gangster myself
Ram Gopal Varma talks about his new film Department and why item numbers are necessary in a film.
May 08, 2012
PIX: Beyonce, Gwyneth Glam Up The MET Gala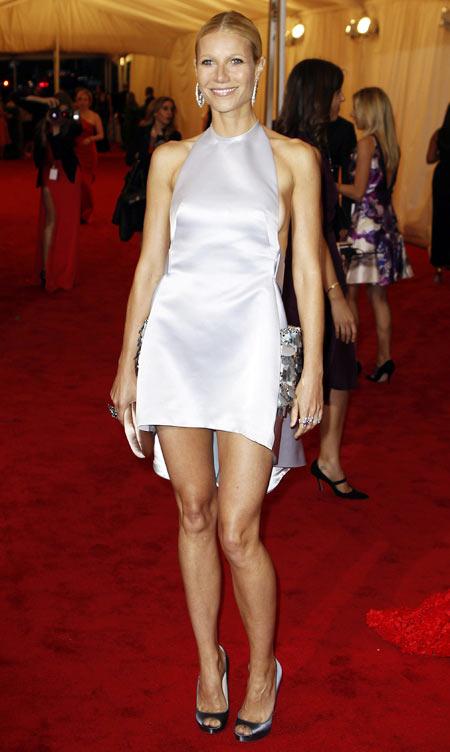 The ladies turned up in their designer best for the glamorous event on May 7.
100 years of cinema: Shyam Benegal lists his top five films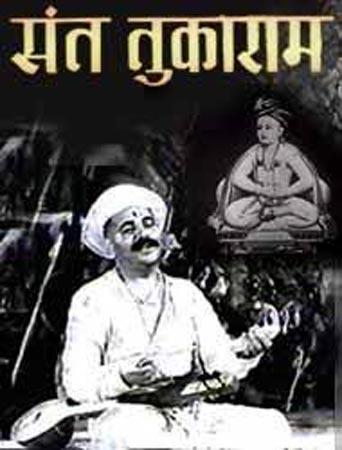 The filmmaker gives an insight of his favourtie films of all time.
The Famous Cousin Jodis in Bollywood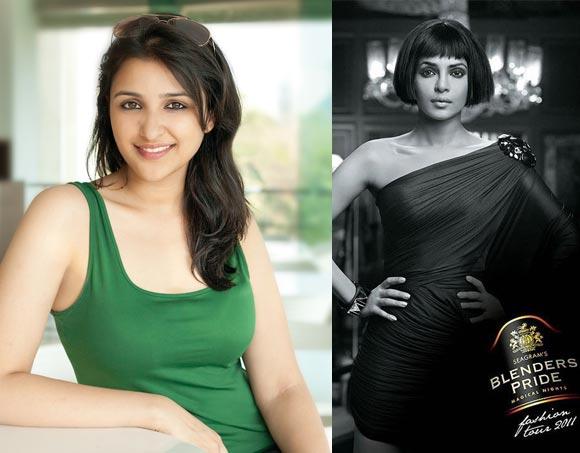 Here's a look at some of Bollywood's famous cousin jodis of the moment:
Anupam Kher's takes a break with Mr Bhatti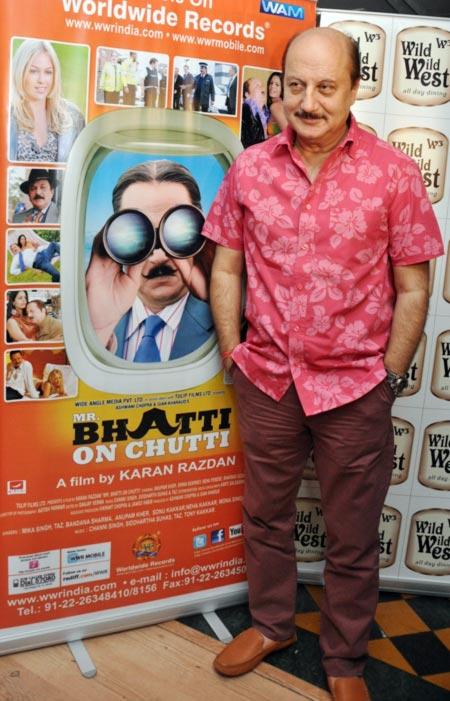 The actor plays lead role in the comedy thriller.
First Look: Sunny Leone's shoot for a condom ad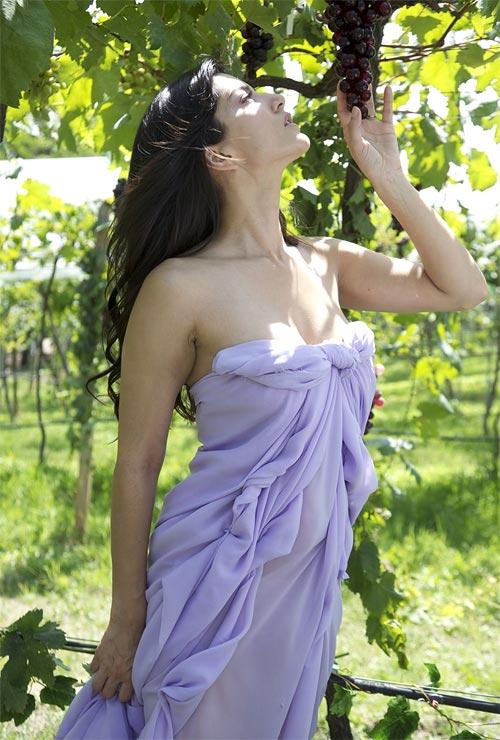 Here's what your favourite celebrities are tweeting.
'It's unfair that RGV's only promoting Nathalia'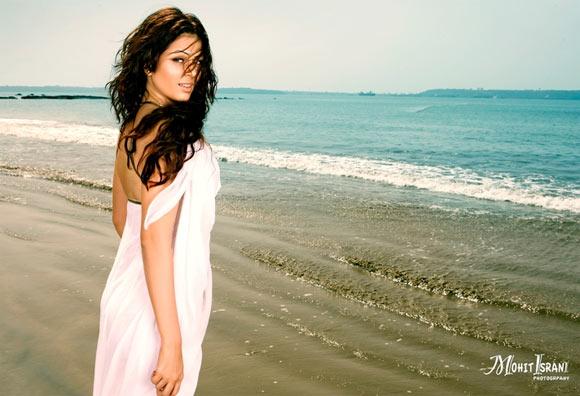 Anjana Sukhani tells why she is upset with her Department director Ram Gopal Varma.
'I feel lucky to be a part of first 3D mythological film'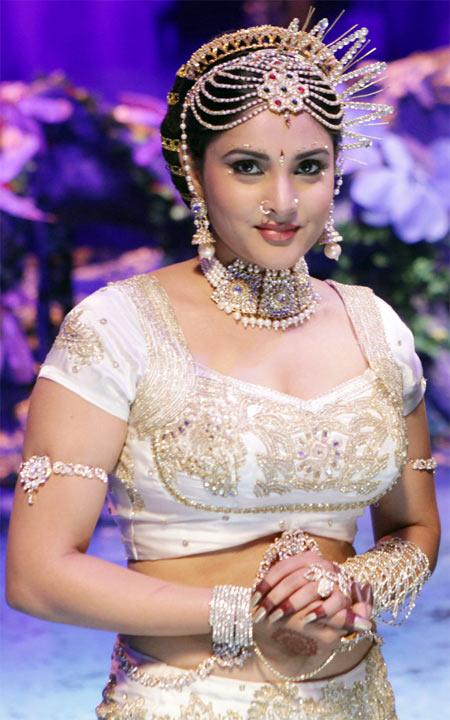 Ramya talks about her experience of working in first 3D mythological film.
A Biligual film on Godavari floods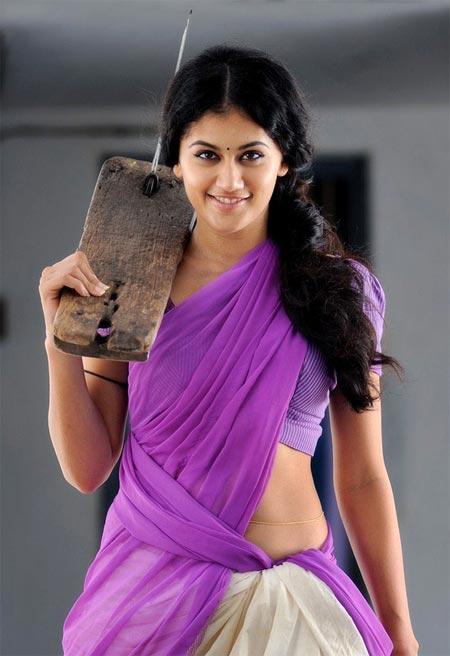 The film is directed by debutant director Kumar Nagendraand will be made in Tamil and Telugu.
Sunny Leone appears TOPLESS on FHM cover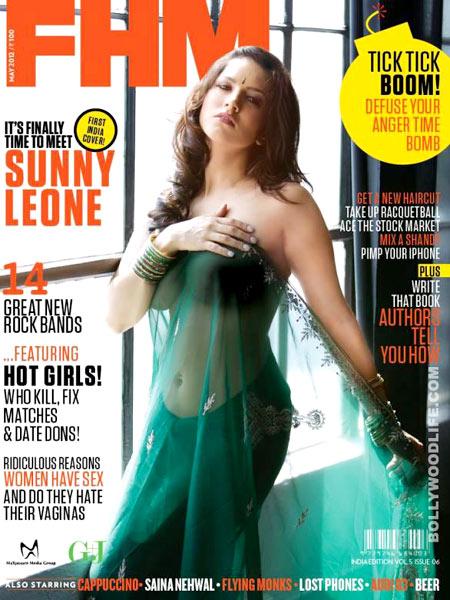 The Indo-Canadian porn star will soon be seen in Jism 2.
WATCH: This is how Bollywood partied in the old times
Here's looking at old mahurats, premieres and launches that took place in Bollywood.
'My brother reminded me of my roots by making Dabangg'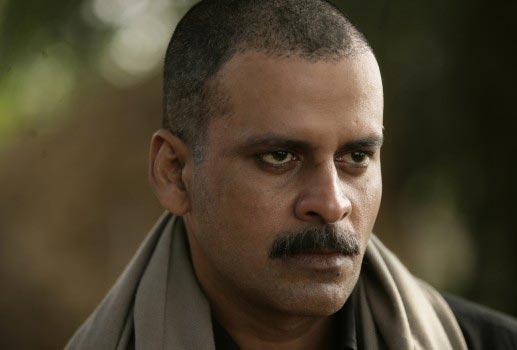 Filmmaker Anurag Kashyap talks about how his new directorial venture Gangs Of Wasseypur came about and also reveals some interesting bits about the film.
May 07, 2012
Jannat 2 doing average business at the box office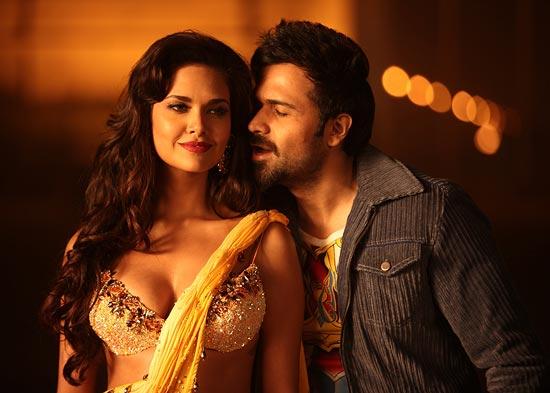 Trade analyst Vinod Mirani gives the box office verdict.
The Ten Worst Films of Emraan Hashmi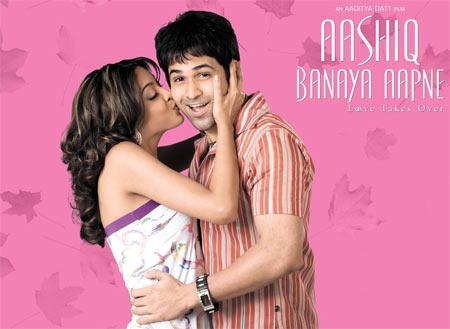 The actor's new film Jannat 2 may be doing well in theatres but it wasn't received too kindly by the critics.
Anurag Kashyap: It's a great year for Indian cinema
Anurag Kashyap on his preparation of going to Cannes with three of his films Gangs of Wasseypur Part I and II and Peddlers
Special: The A to Z of Telugu Cinema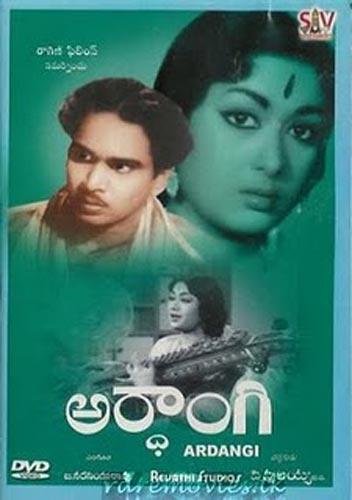 A look at the Telugu films which best symobolise the letters of the alphabet!
Bollywood's all praises for Aamir's TV show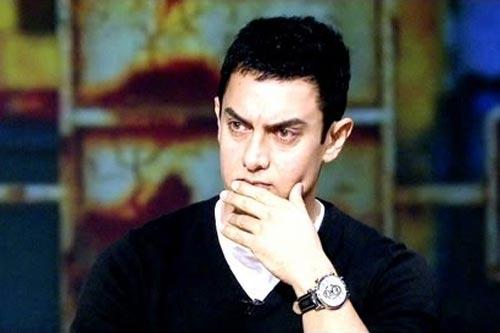 Here's what your favourite celebrities are tweeting.
Demystifying The Diva That is Rekha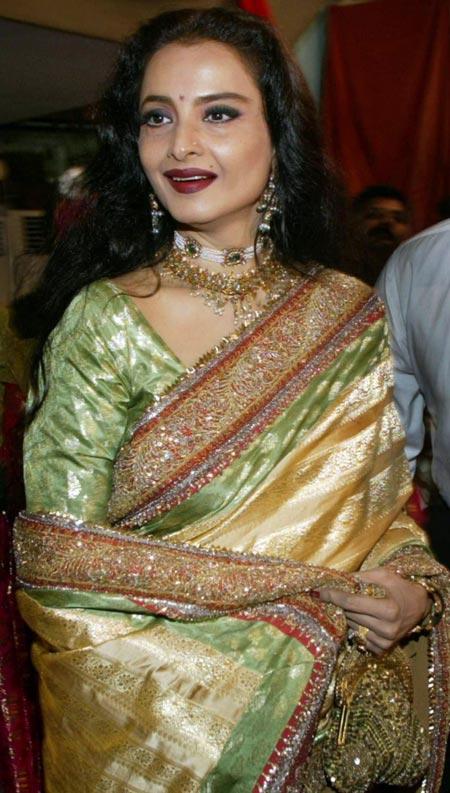 On the eve of her entry into the Rajya Sabha, sizes up the Congress's weapon of mass seduction.
Is UP-Bihar the New Punjab in Bollywood?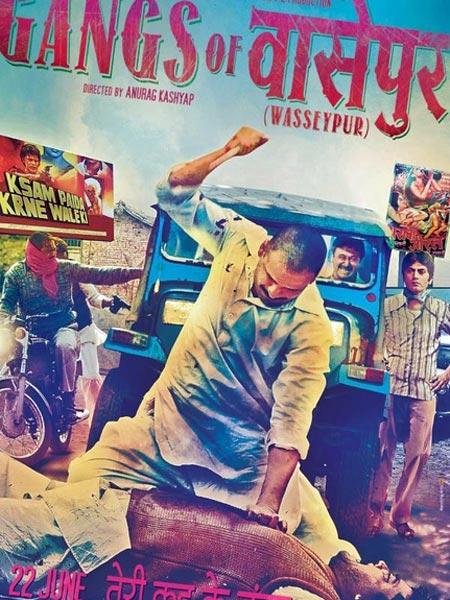 Anurag Kashyap, whose new film Gangs Of Wasseypur is set in the political badlands of Jharkhand, is set to release in June.
Aamir Khan: I am no one to bring change or solve anything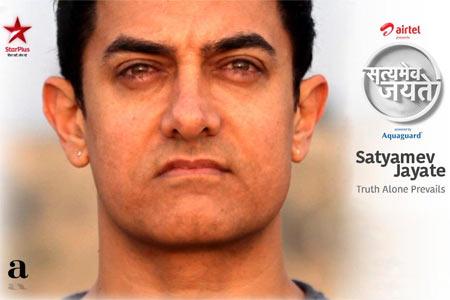 Aamir Khan talks about his new show Satyamev Jayate, and the feedback he received from the first episode.
May 05, 2012
Mahesh Bhatt: Emraan doesn't need me anymore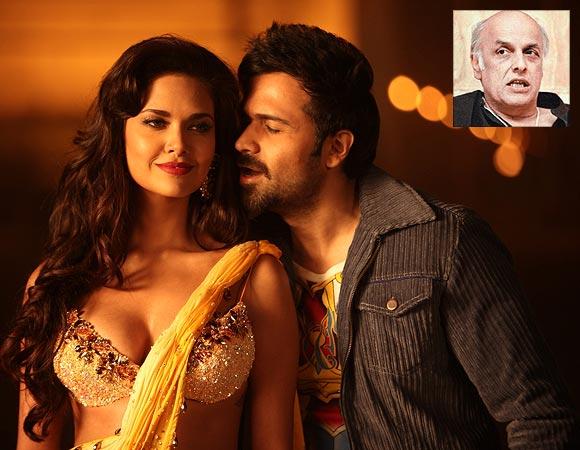 The filmmaker gets candid about Jannat 2 and much more.
May 04, 2012
Kareena's Heroine costumes cost Rs 1.5 crore!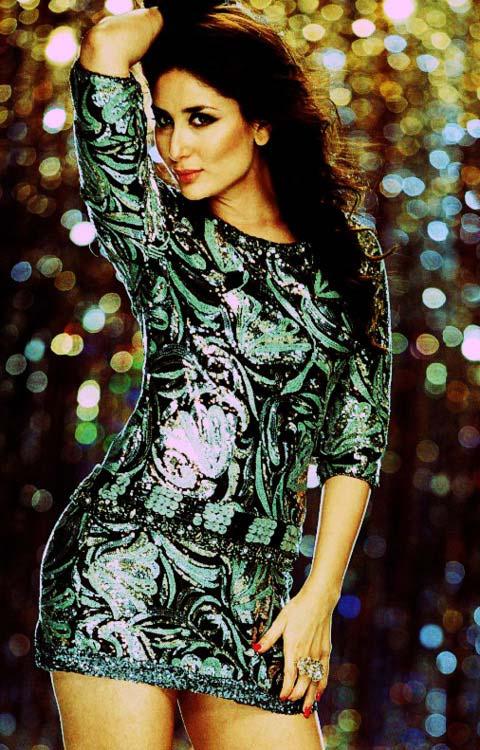 Here's what your favourite celebrities are tweeting.
PIX: Vidya Balan receives her National Award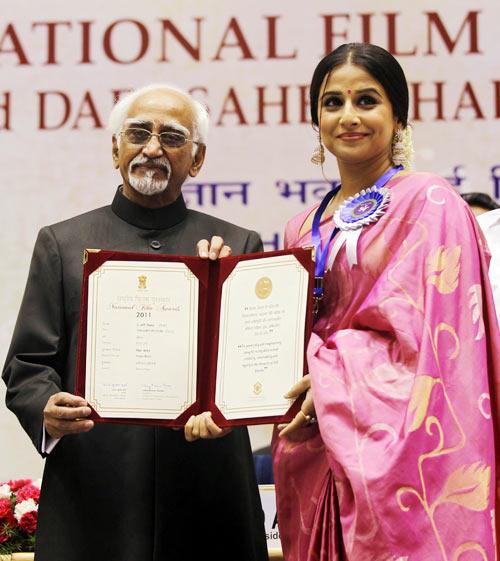 The actress won her first National Award for her role in Milan Luthria's biopic The Dirty Picture.
Ranvir Shorey: I am a very cool daddy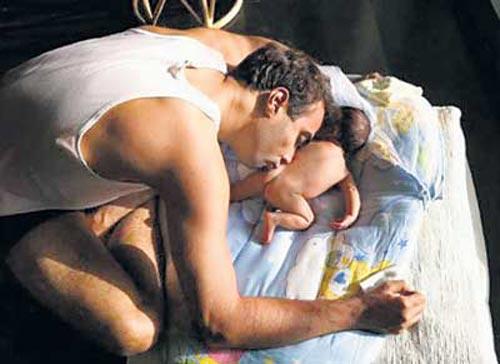 Ranvir Shorie talks about fatherhood and his career so far.
PIX: Rajinikanth at K S Ravikumar's daughter's wedding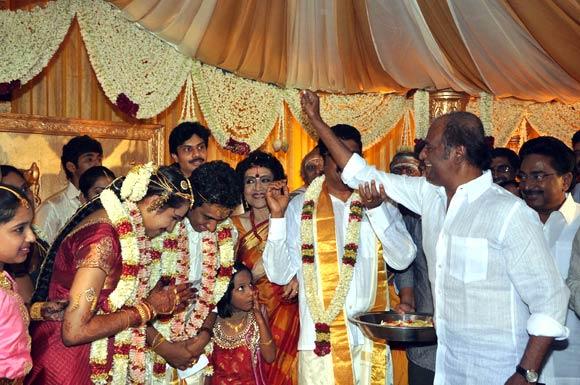 The wedding was a grand star-studded affair.
PIX: Bollywood stars attend Phalke awards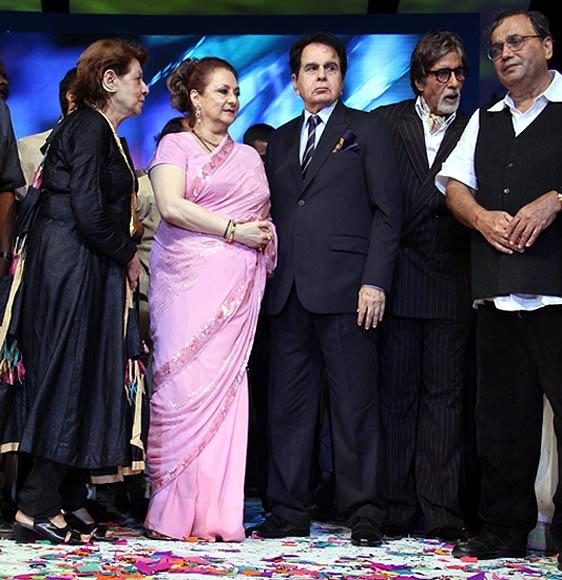 Veteran Bengali actor Soumitra Chatterjee and Bollywood actress Kajol were felicitated with the award at the ceremony.
PIX: Shilpa Shetty's star-studded baby shower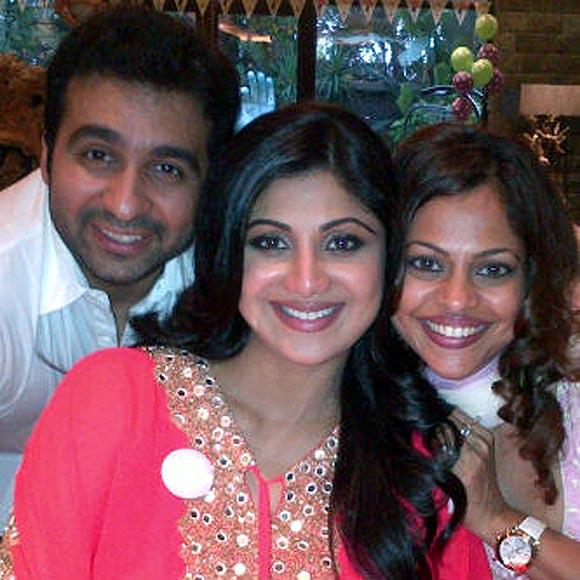 The actress, who's due to give birth next month, was thrown a shower by good friend Kiran Bawa.
May 03, 2012
PIX: Madhuri Dixit pays tribute to Meena Kumari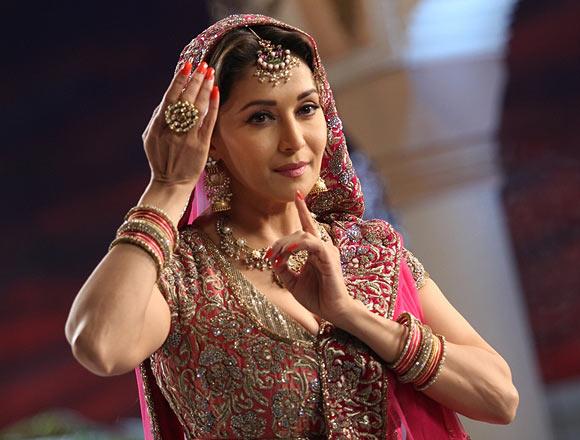 The actress pays a tribute to the late legend on the upcoming new season of Jhalak Dikhla Jaa.
Chitrangada: I didn't want to be an actress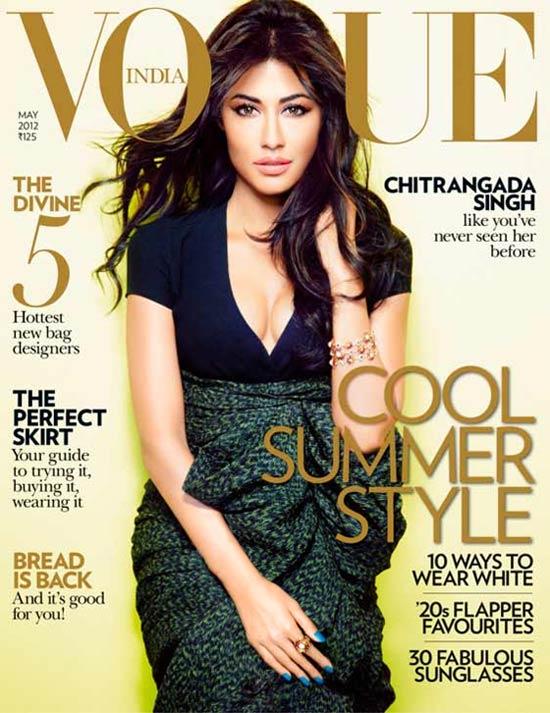 Chitrangada Singh gives some valuable inputs about fashion and also talks about her future films.
PIX: The Top 25 Sari Moments in Bollywood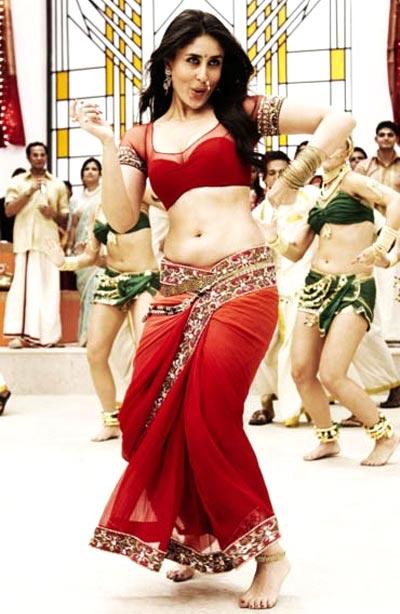 Here's looking at Bollywood's hottest sari-clad women.
Bipasha: When love happens, I won't hide it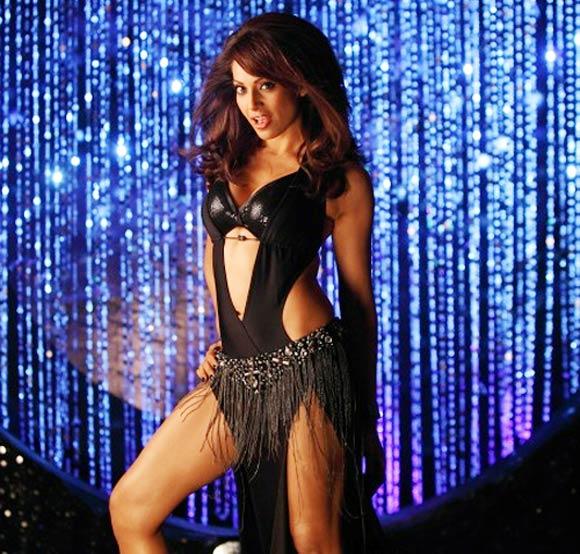 Here's what your favourite celebrities are tweeting.
PIX: Universal Studios' Ten Most Memorable Film Scenes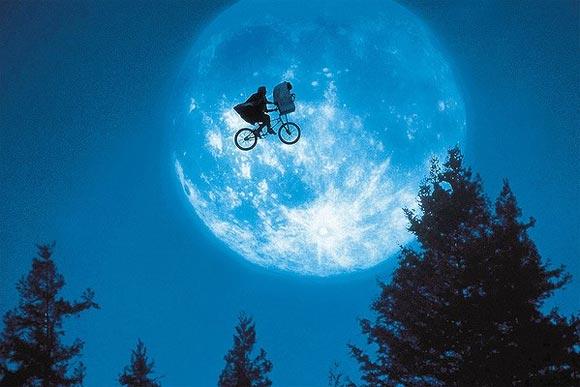 Marking the studio's 1ooth anniversary, a poll to ascertain the most memorable film scene was commissioned.
The man who made Zanjeer happen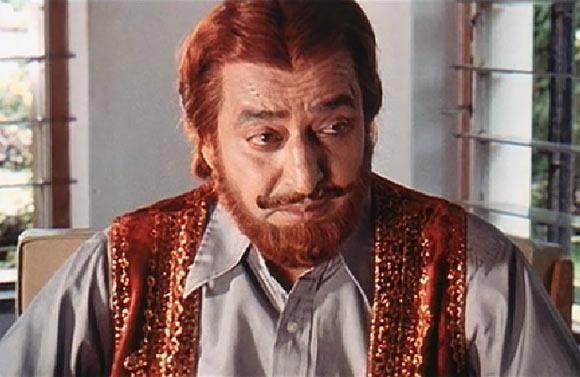 Prakash Mehra quotes 'Had it not been for Pran Saab, Zanjeer would never have been made; it would have remained a dream'
Gul Panag: Starting a family is very responsible decision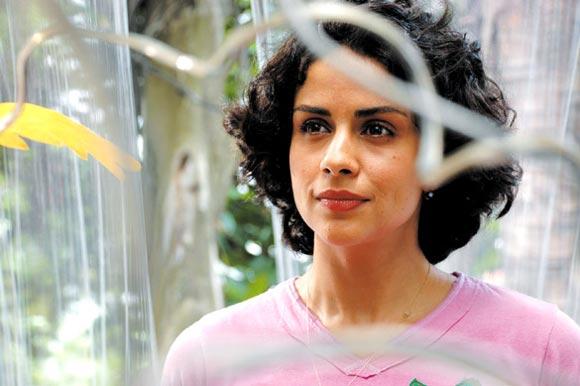 Gul Panag gets candid about marriage, kids, and her upcoming film Fatso.
Is Ashton Kutcher's new ad racist? TELL US!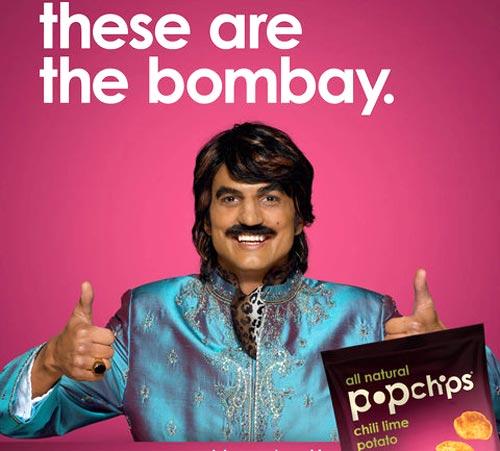 The ad features Kutcher as an Indian man looking for love.
Walking the red carpet with Judi Dench, Tom Wilkinson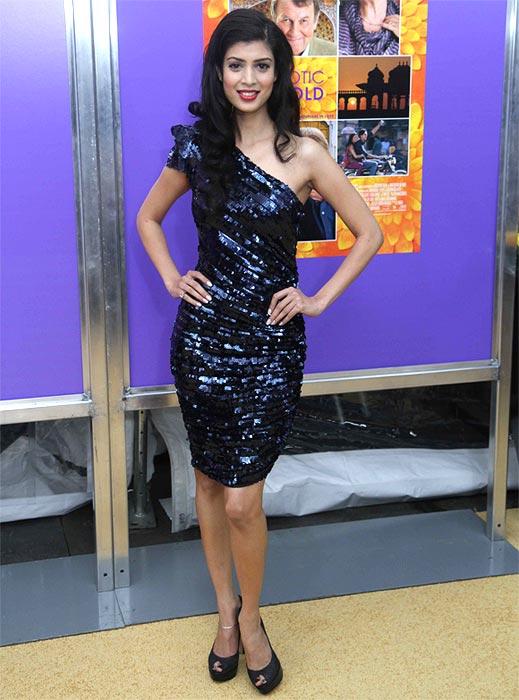 The Best Exotic Marigold Hotel premieres in New York.
PIX: Aishwarya's Hottest Cannes Hairdos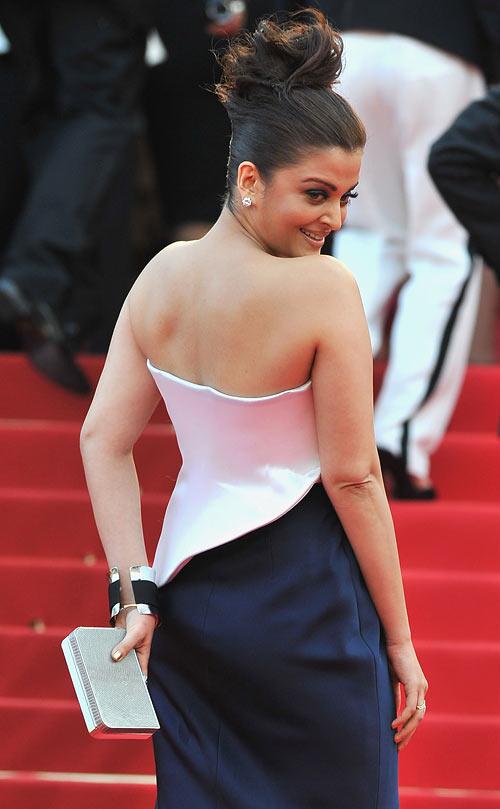 In a run-up to the Cannes Film Festival in May, here's looking at Aishwarya Rai Bachchan's many experiments with hairstyles over the years.
Making waves with Leelai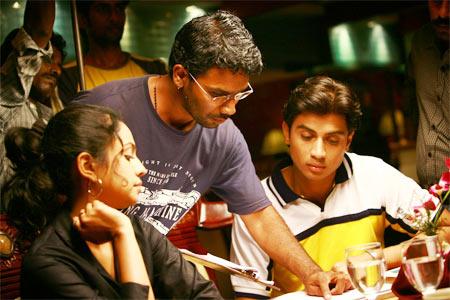 Debutant director Andrew Louis talks about the success of his film Leelai.
Meet The Girl Who Made Vicky Donor Happen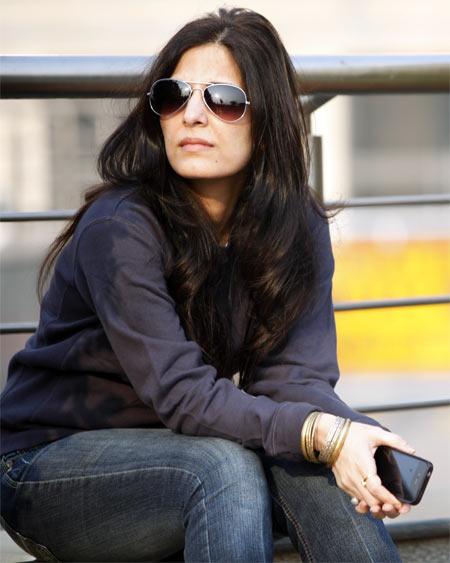 Advertising girl Juhi Chaturvedi gives a fun-filled account of her journey from an illustrator to a Hindi film writer.
May 02, 2012
Jesscia Simpson gives birth to a baby girl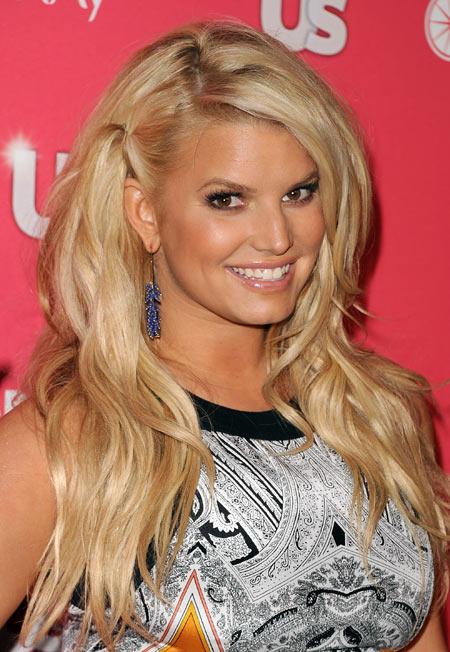 Get your lowdown on what's going on in the world of Hollywood, right here!
'Guru Duttji was miscast in Sahib Bibi Aur Ghulam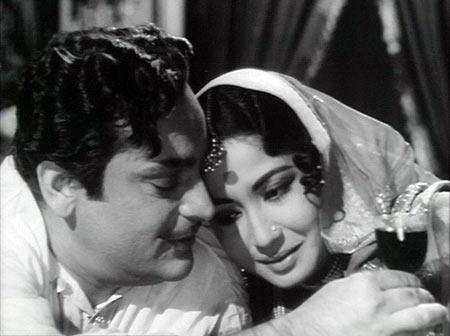 Waheeda Rehman reveals some lesser known facts about Guru Dutt's Sahib Bibi Aur Ghulam in an interview excerpt from Sahib Bibi Aur Ghulam: The Original Screenplay.
WATCH: Priyanka-Shahid romance in Mukhtasar!
Here's what your favourite celebrties are tweeting.
PIX: Starlet Nisha Yadav goes nude... AGAIN!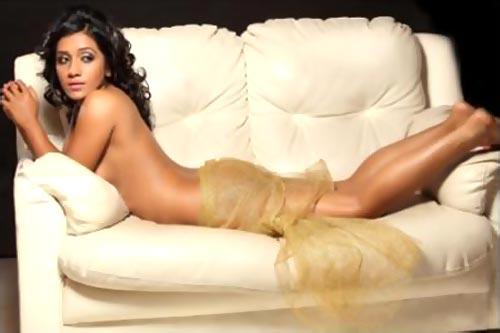 Check out the pictures.
PIX: Is This Hottie Shahid Kapoor's New Girl?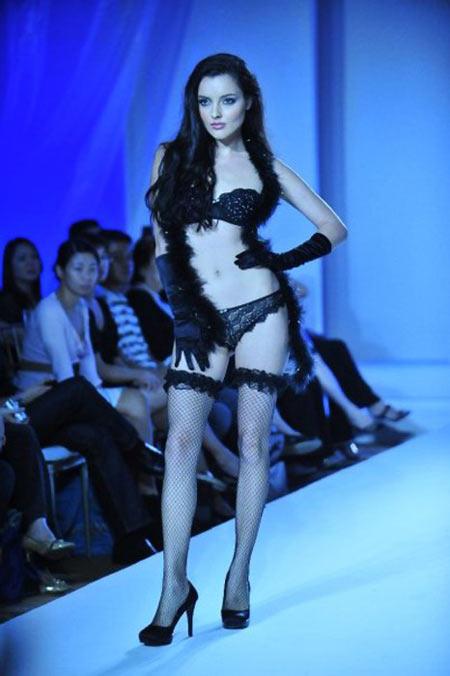 After a rumoured link up with Nargis Fakhri, the actor has apparently set eyes on this exotic-looking Russian belle.
Sanjay Dutt: My fans have made me a star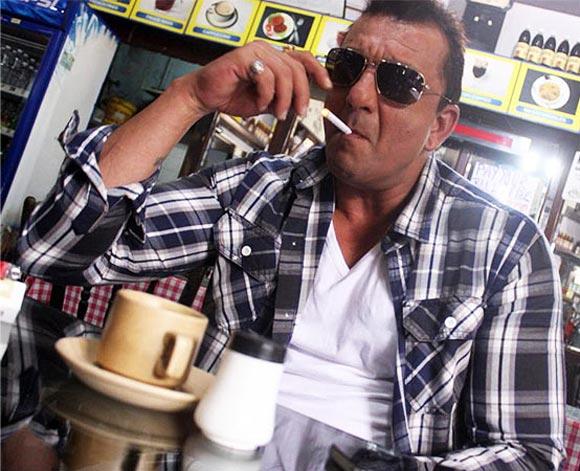 In a candid chat, Sanjay Dutt talks about working with Ram Gopal Varma, how he is enjoying fatherhood and why politics is not meant for celebrities.
Triple delight for Malayalam moviegoers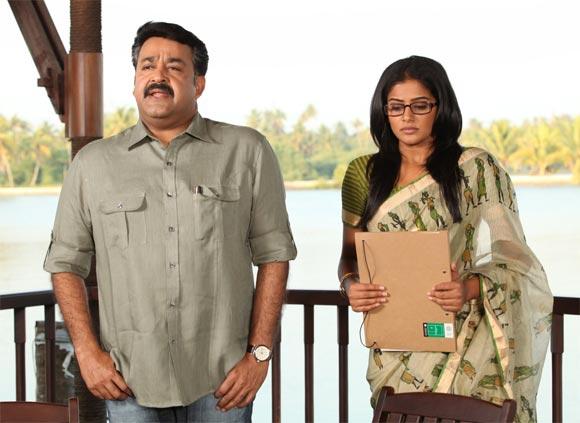 Grandmaster, Mallu Singh and Diamond Necklace will hit the screens this week.
PIX: Salman plays cricket with Aamir's son Junaid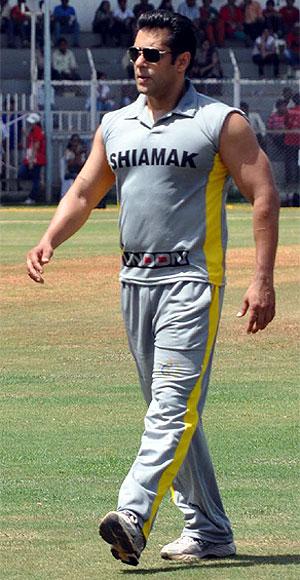 The actor participated in a cricket match organised by Khan Jr.
Sreejith Vijay to play young Sathya Sai Baba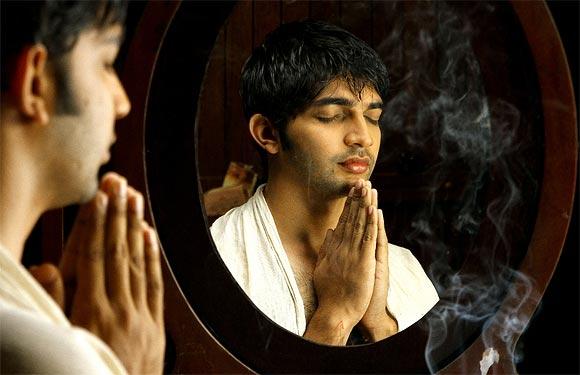 Directed by Kodi Ramakrishna, the film will be called Baba Sathya Sai.
May 01, 2012
Jayaram's next is Thiruvambady Thamban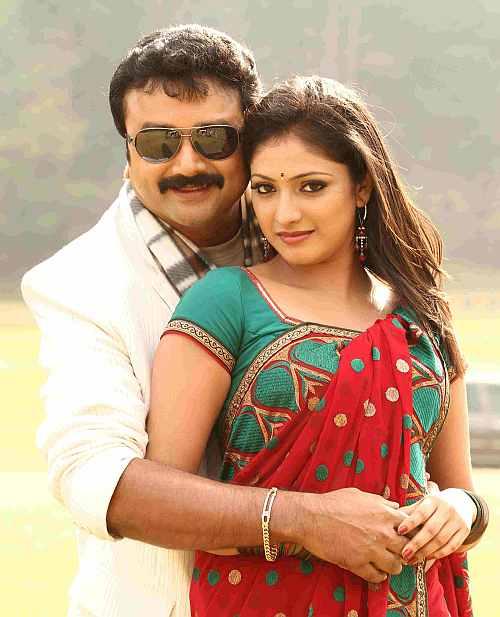 The story is about a Christian family who is invited erstwhile ruler of Cochin to do business.
The colorful side of Bollywood men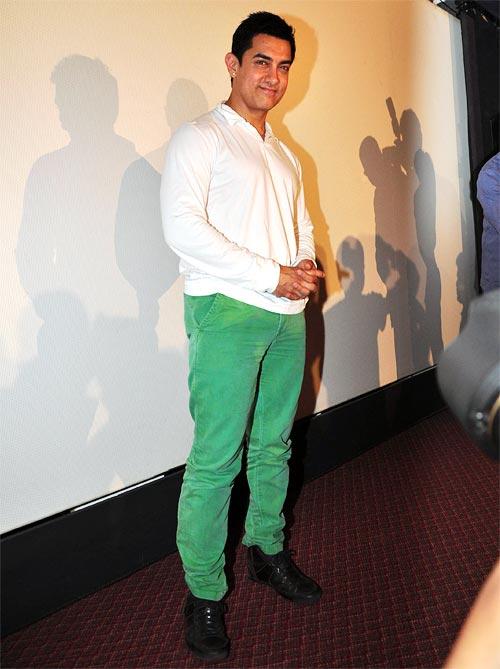 The colou rful pants have been a big hit the Bollywood's leading men
Lord Of The Rings producer to watch Kamal Haasan's Vishwaroopam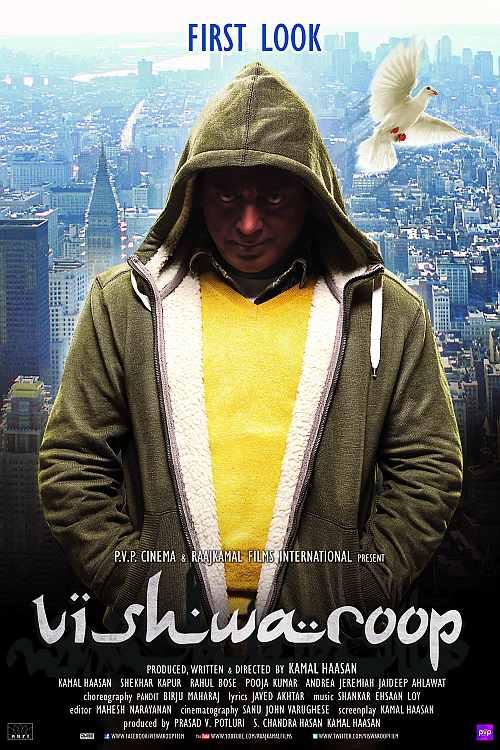 The screening will happen later this week in Los Angeles in Kamal Hasaan's presence.
Archives
April 2012
|
March 2012
|
February 2012
|
January 2012
|
December 2011
|
November 2011
|
October 2011
|
September 2011
|
August 2011
|
July 2011
|
May 2011
|
April 2011
|
March 2011
|
February 2011
|
January 2011
|
December 2010
|
November 2010
|
October 2010
|
September 2010
|
August 2010
|
July 2010
|
June 2010
|
May 2010
|
April 2010
|
March 2010
|
February 2010