January 31, 2012
When Bollywood stars got violent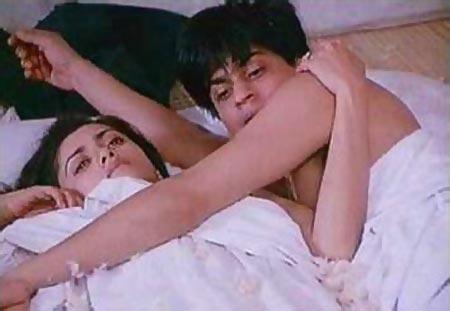 In an industry that was once known for its courteous men, slanging matches and fist fights have become the order of the day. The SRK-Shirish Kunder incident happens to be the latest one in the long list of Bollywood scuffles.
PIX: Amitabh Bachchan shoots tourism ad in Gujarat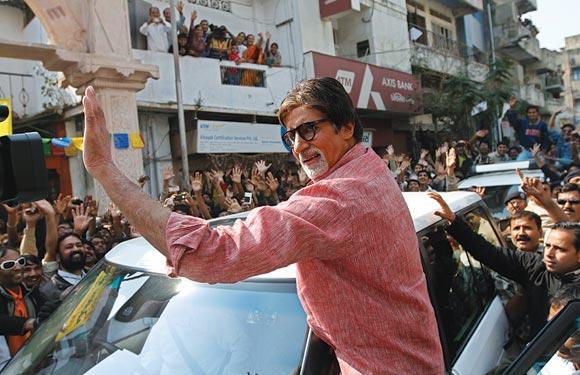 The Big B was in the state to shoot for a film -- Khushboo Gujarat Ki -- to promote tourism in the state.
How Riteish and Genelia fell in love!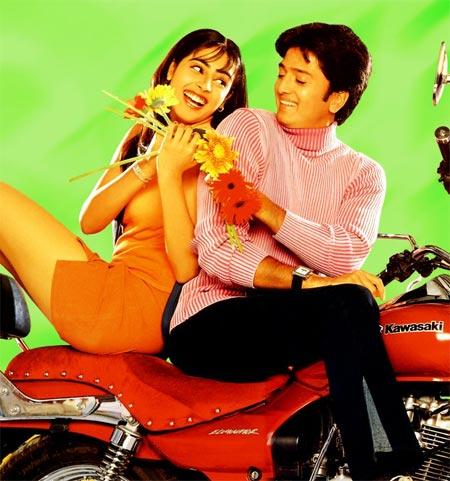 Here's a look at how the romance unfolded.
Just Who Is Shirish Kunder?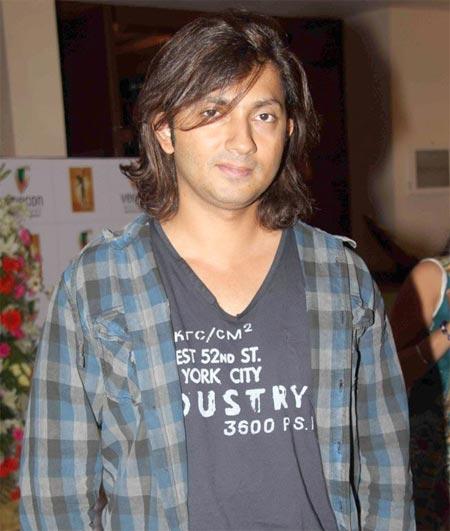 Better known as Farah Khan's husband, the editor-director is bang in the middle of a storm!
Ganesh Venkataraman gets the Hollywood look!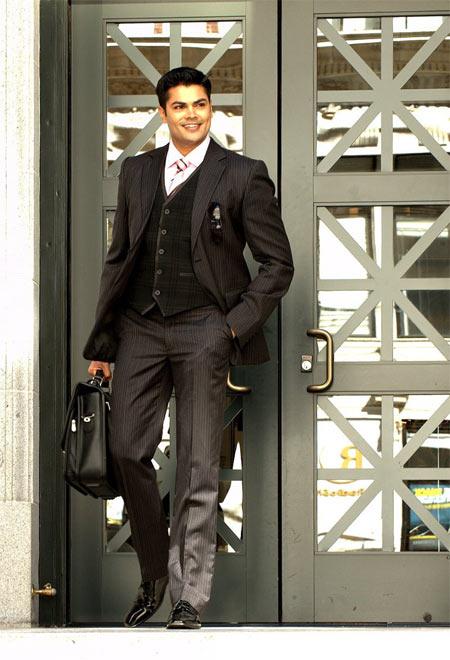 Hollywood actor Hugh Jackman's personal make-up artiste Rose Hill is behind Ganesh's look in Panithuli.
The 10 Scariest Villains of Bollywood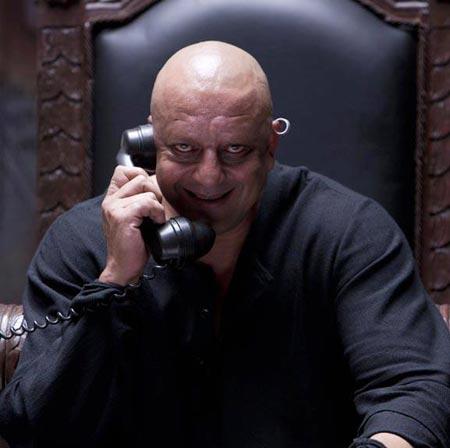 Agneepath's Kancha Cheena and Rauf Lala remind one of the various sinister villians Hindi cinema has seen so far.
The most talked-about scuffles of Shah Rukh Khan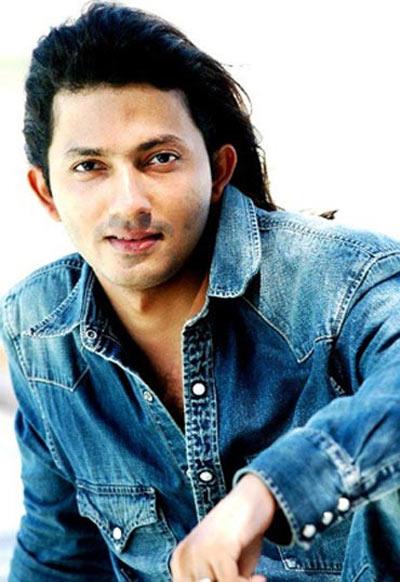 The actor recently got into a tiff at Sanjay Dutt's party.
Ameesha Patel: Glad SRK told Shirish Kunder off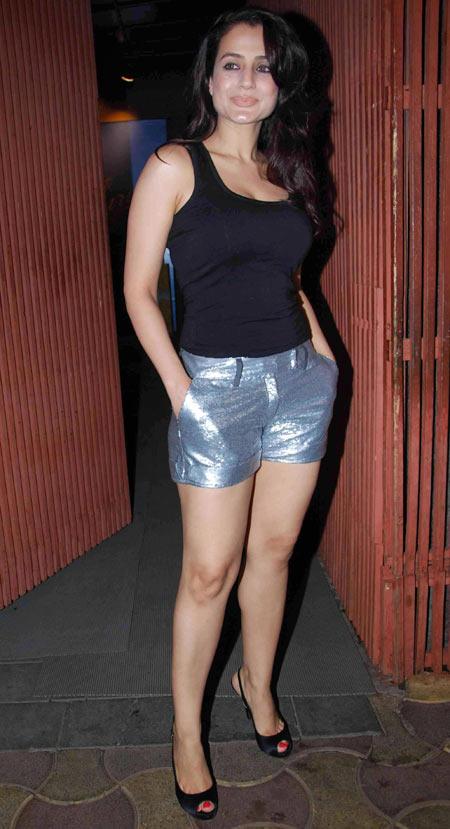 Here's what your favourite celebrities are tweeting.
January 30, 2012
PIX: Bollywood shines at the Filmfare awards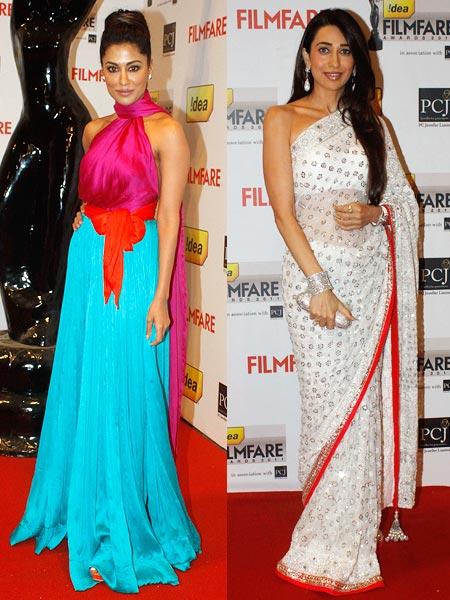 The stars arrived in style.
Sanjay Dutt, Sonam Kapoor are the worst actors?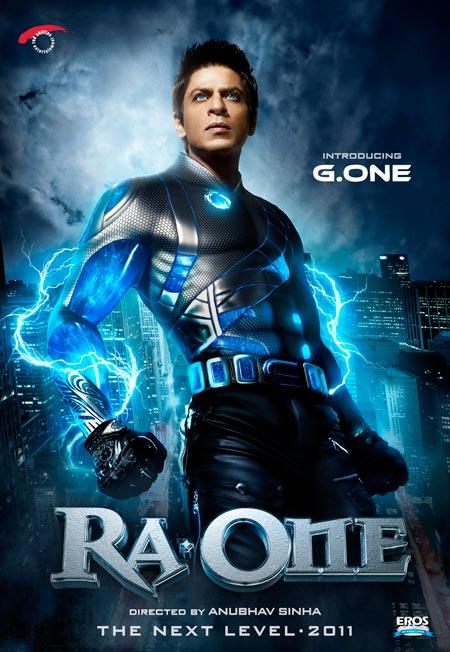 Golden Kela Awards, the desi equivalent of Hollywood's Razzies will dole out honours to 2011's worst performers in films.
'Never expected Agneepath to get such a bumper opening'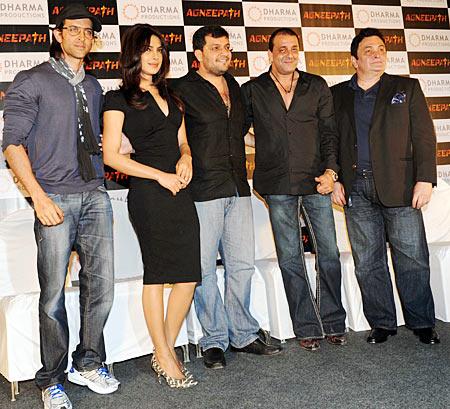 Agneepath has opened to an unprecedented box office welcome, netting a cool Rs 25 crore in its very first day.
Hrithik finds Shah Rukh Khan's wife hot!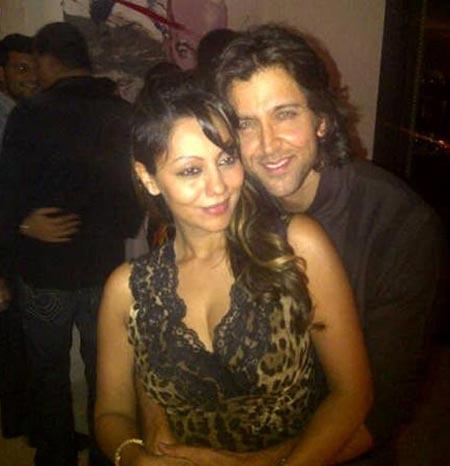 Here's what your favourite celebrites are tweeting.
'After Agneepath, I have to deliver an even bigger film'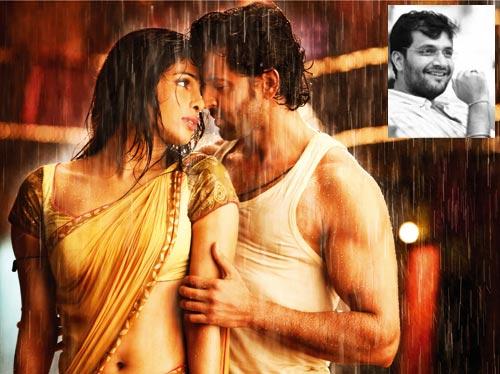 Director Karan Malhotra is stunned by the success of his debut venture, Agneepath.
Shah Rukh beats up Farah Khan's husband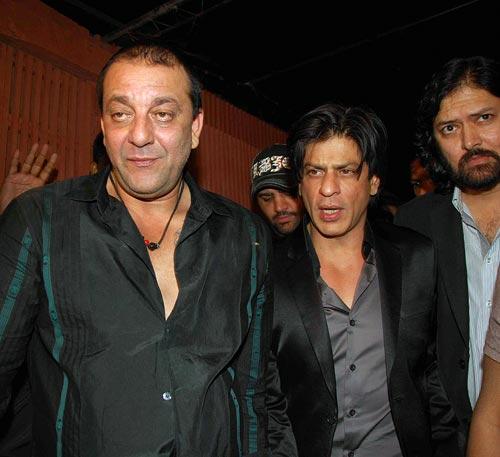 'Shah Rukh has always told me that physical abuse is the worst way to sort out a problem, and that it means the person who is hitting has either a personal or professional crisis going on,' Farah Khan said.
PIX: High on Agneepath success, Sanjay Dutt throws a party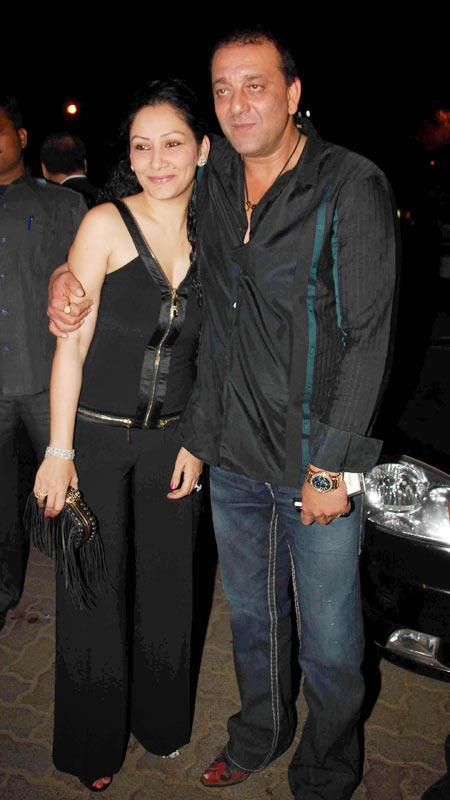 The Bollywood brigade headed to Sanjay Dutt's bash after attending the Filmfare awards ceremony.
PIX: Aamir, Shah Rukh and Ambanis attend a grand wedding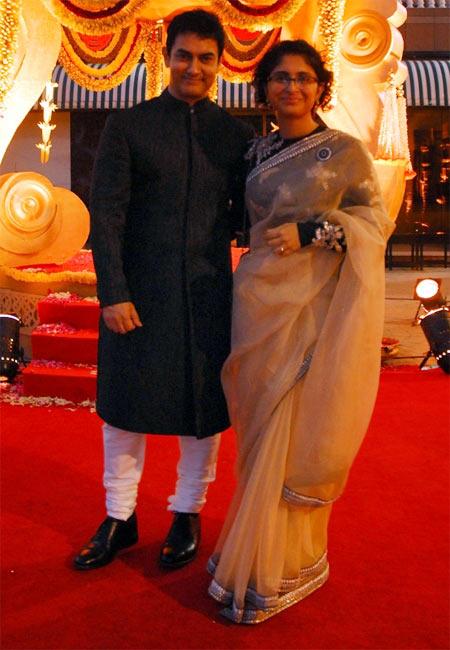 Top Bollywood stars made appearances in top industrialist's son's wedding last weekend.
PIX: Hollywood stars glam up SAG awards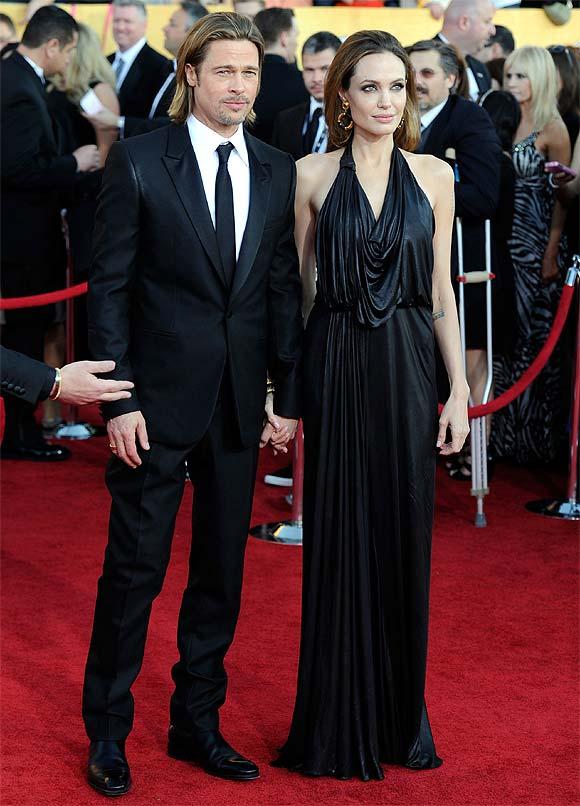 The Help and The Artist reigned supreme at the 18th Screen Actors Guild Awards, held on January 29.
VOTE! How did these celebs fare style-wise?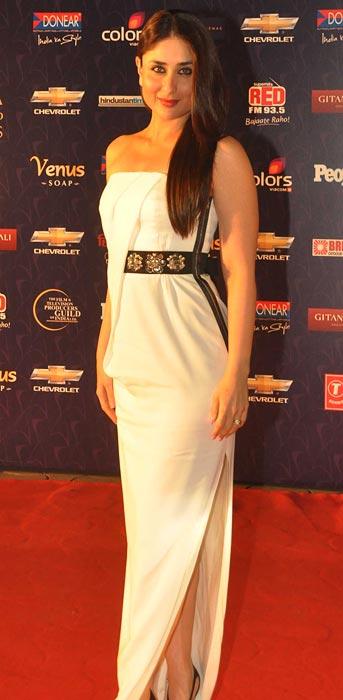 Here's how these B-town celebs fared last week, fashion wise.
Sanjay Dutt's Top 10 Performances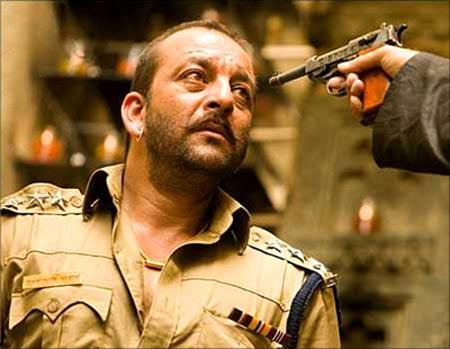 Sanjay Dutt is back in fine form with his version of the menacing Kancha Cheena in Agneepath.
January 27, 2012
Bollywood praises Agneepath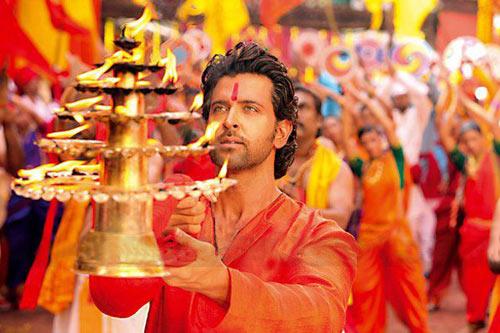 Here's what your favourite celebrities are tweeting.
How Steven Spielberg's War Horse came about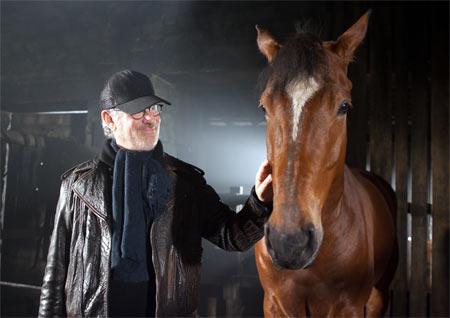 The ace filmmaker talks about his new film War Horse.
Mumbai Chawls, through the Bollywood lens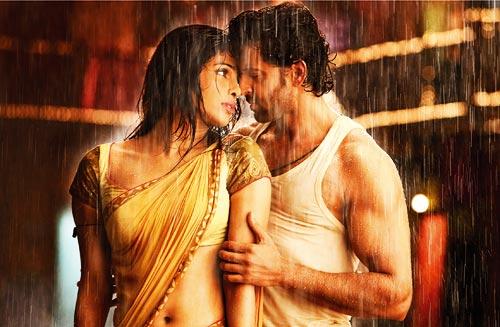 The Mumbai chawl serves as a setting for Karan Johar's runaway hit Agneepath, starring Hrithik Roshan.
Upendra: Working with P Vasu was a thrilling experience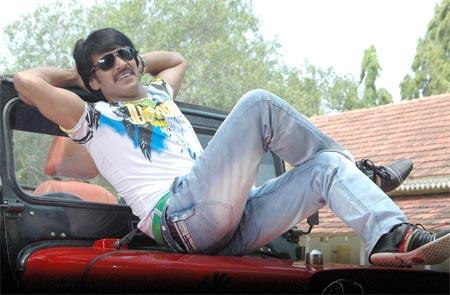 The actor talks about teamimg up with P Vasu and his experience of working in Aarakshaka.
Which Agneepath movie was better? Vote now!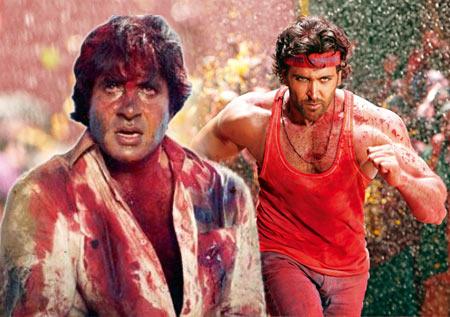 Tell us what you think!
PIX: Bollywood attends Apsara awards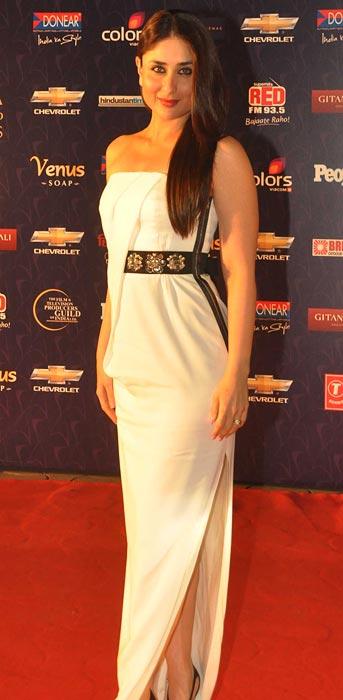 Vidya Balan and Ranbir Kapoor win yet another best actor awards.
The Top 25 Hindi Action Films of all Time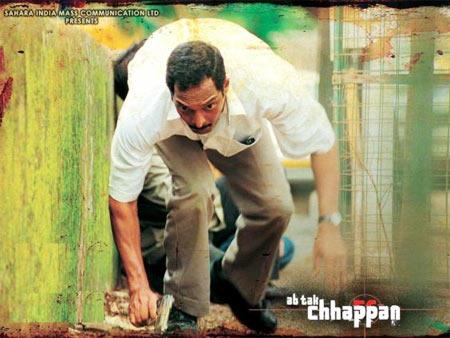 Shah Rukh Khan and Hrithik Roshan bring action back in the mainstream with much success.
Like Aamir Khan's Talaash trailer? Tell us!
Watch the trailer and write in!
Saif: In reel or real life, Kareena pairs best with me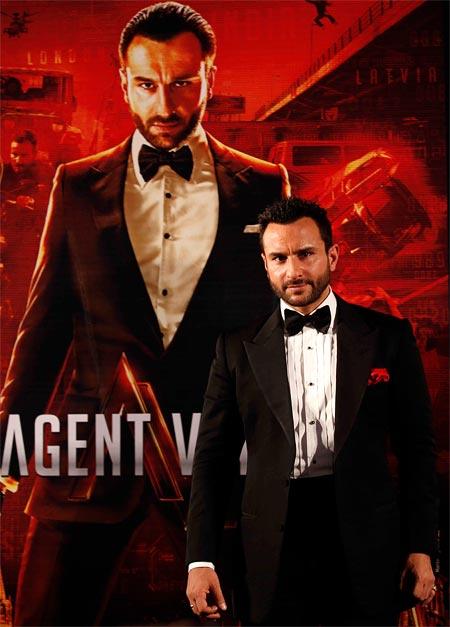 Saif Ali Khan talks about his ambitious film Agent Vinod, and his stunning co-star.
January 25, 2012
Meet the musician duo behind Chikni Chameli
Music composer duo Atul-Ajay talk about their big Bollywood break, Agneepath.
What's cooking between Bipasha and Shahid?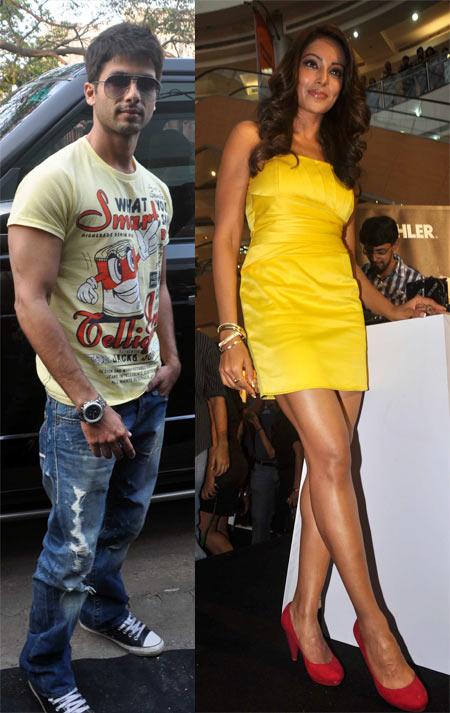 Here's what your favourite celebrites are tweeting.
'Aarakshaka is different from my earlier films'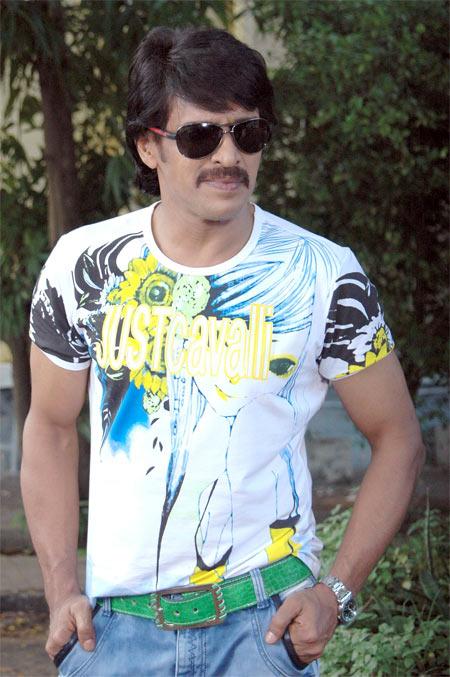 Director P Vasu talks about his new Kannada film Aarakshaka.
Mohanlal's Casanovva gears up for release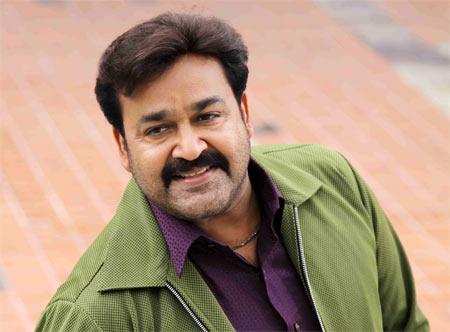 Malyalam film Casanovva opens tomorrow in theatres.
Here's how Agneepath's Mandwa was created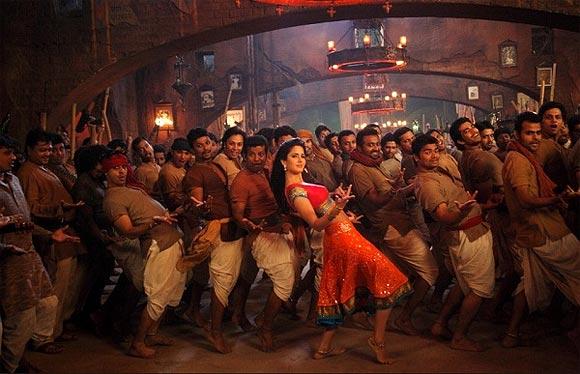 Art director Sabu Cyril talks about the rugged background he helped set up for Agneepath.
Anna Hazare talks violence at film screening!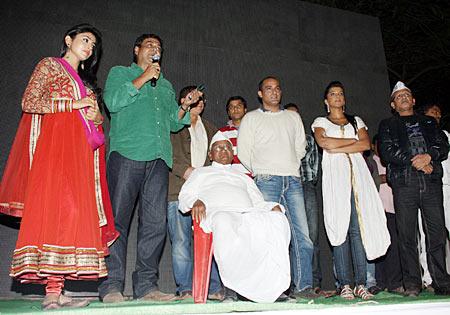 The 'Gandhian' claimed slapping is the only solution left for the common man to fight corruption.
PIX: Riteish and Genelia's star-studded pre-wedding bash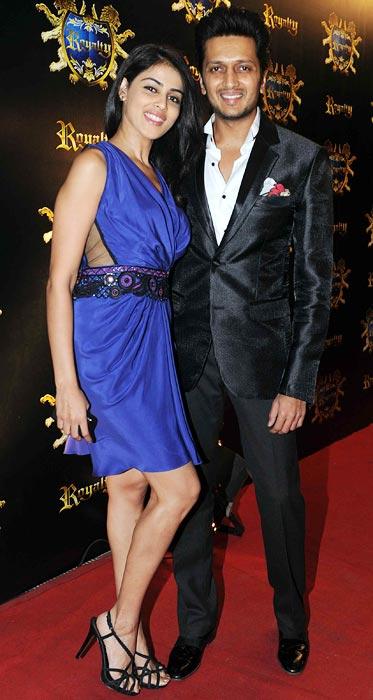 Check out the guest list.
Decoding the Oscar nominations, 2012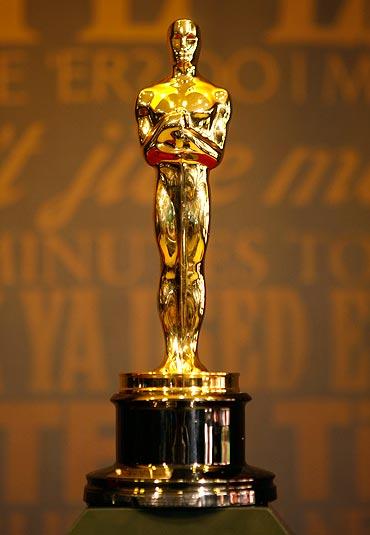 According to , the 2012 edition could easily be labelled as the most contentious nominations we've seen in the past few years.
Like the Agent Vinod trailer? VOTE!
Saif Ali Khan looks ultra cool in his upcoming film.
January 24, 2012
War Horse, Descendants nominated for Oscars 2012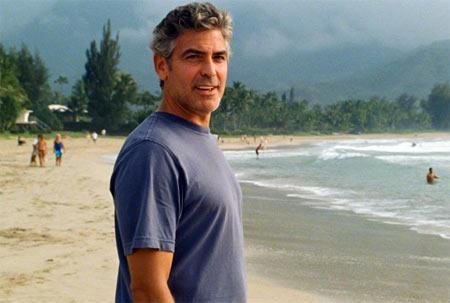 A look at the Oscar 2012 nominations.
Madhavan as Ramanujan, the Mathematical genius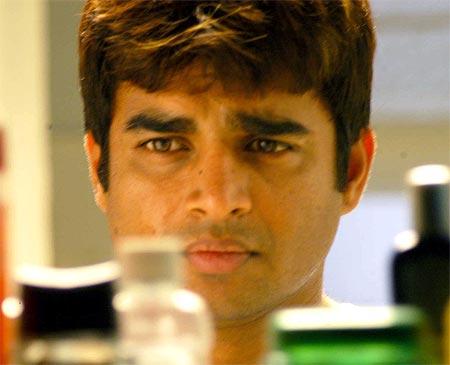 R Madhavan on playing mathematician Srinivasa Ramanujan.
Priyanka: I didn't approach Agneepath as a remake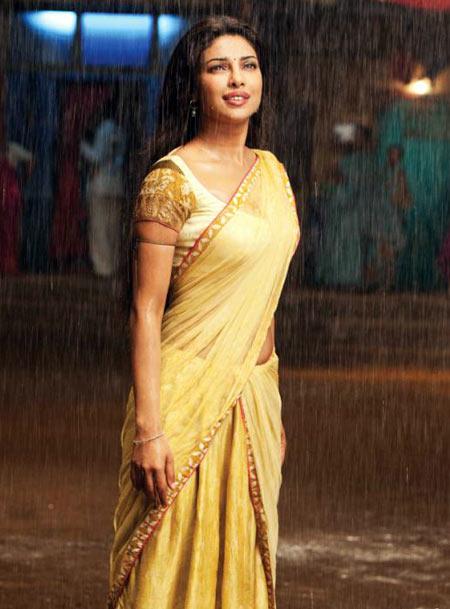 Priyanka Chopra talks about her Agneepath experience.
Bollywood loves Agneepath!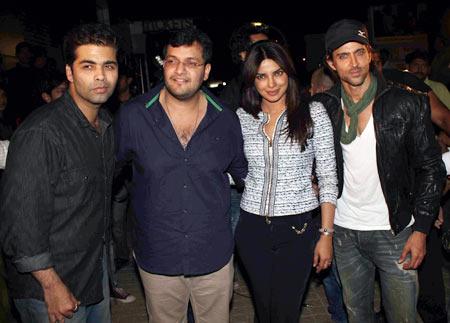 Here's what your favourite stars are tweeting.
Making Hrithik look like Vijay Dinanath Chavan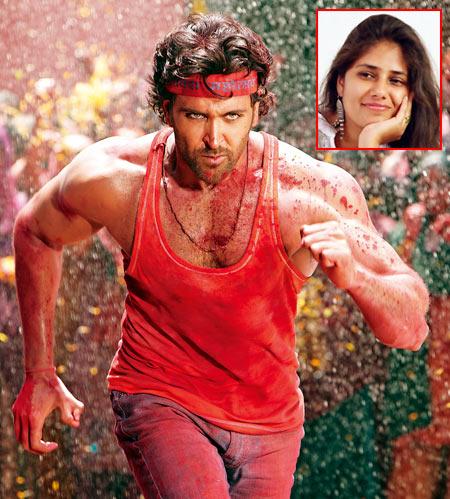 Costume designer Mandira Shukla talks about the outfits in Karan Johar's grand Agneepath remake.
Revisiting Amitabh Bachchan's Agneepath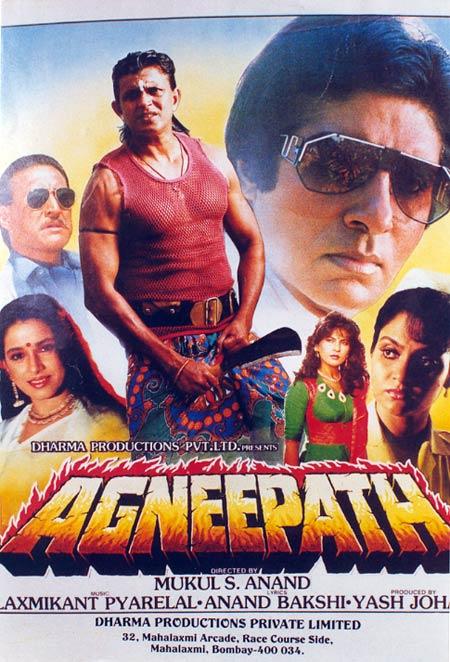 looks back at the 1990 original Agneepath.
PIX: Agneepath stars attend film screening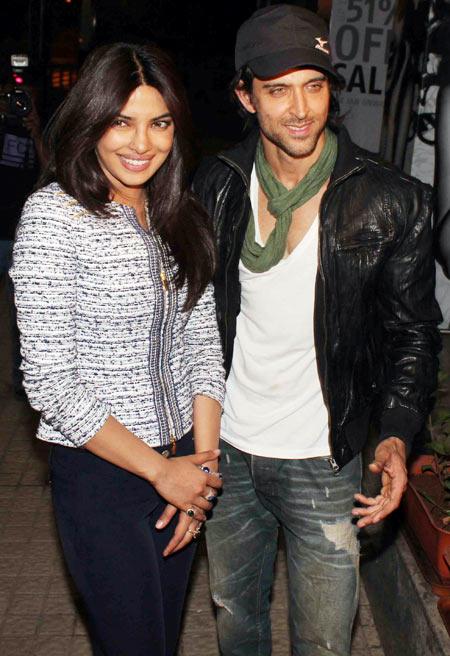 The Agneepath team watched the film with friends ahead of its release this Thursday.
The Actors To Watch Out For in 2012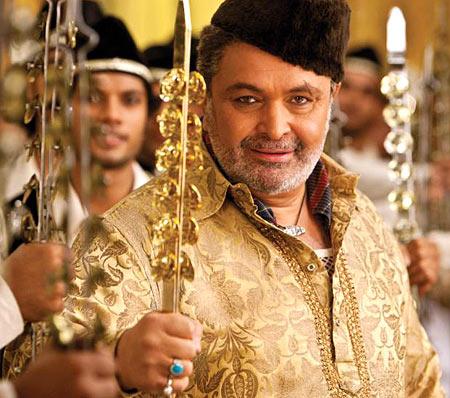 This year might turn out to be most exciting cinema-wise. lists 10 artists who we'll be seeing onscreen in interesting roles.
'I didn't expect to be tagged the next best thing'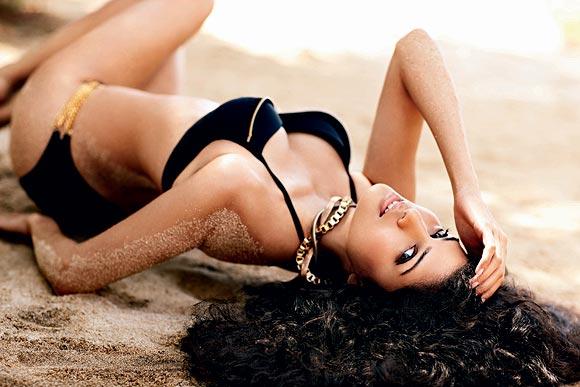 Kingfisher calendar girl Tena Desae talks about her first Hollywood film, The Best Exotic Marigold Hotel.
January 23, 2012
'Zindagi Na Milegi Dobara was more of a tourist catalogue'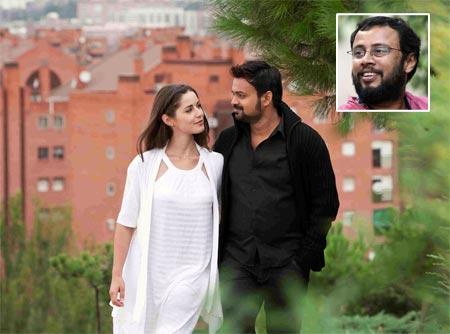 Director Lal Jose shares his experience of shooting Spanish Masala
Genelia: Riteish and I are very lucky that we lasted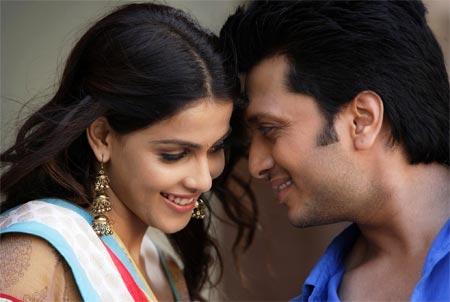 Riteish Deshmukh and Genelia D'Souza open up about their relationship.
The secret to Kareena's sexy figure is...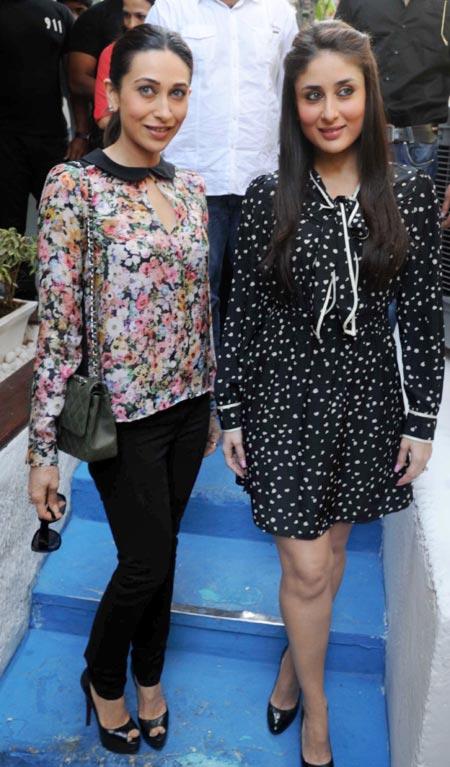 No, it's not several hours in the gym!
Bipasha: Love is my biggest priority right now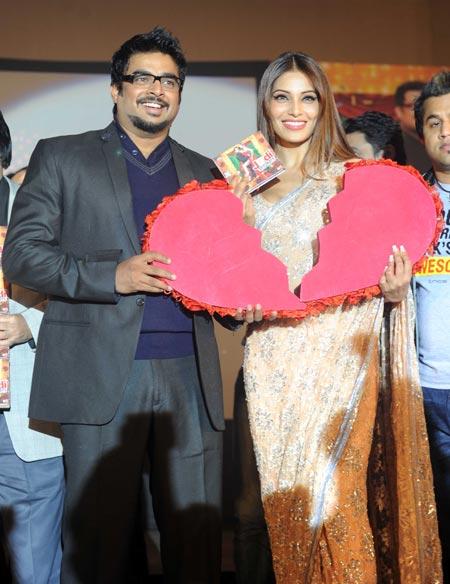 The actress is all set to find a man like R Madhavan for herself.
What makes Bipasha helpless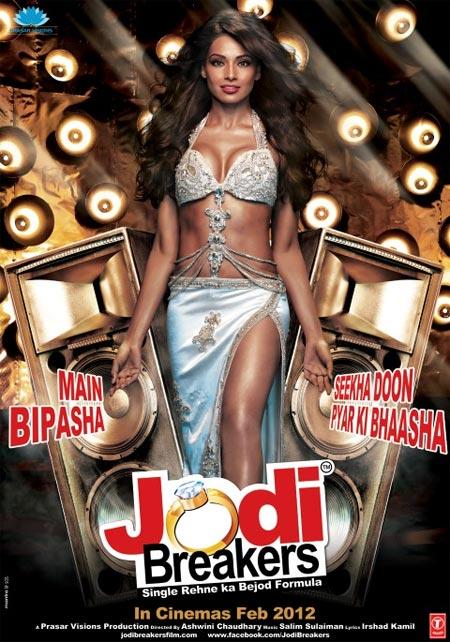 Here's what your favourite celebrities are tweeting.
PIX: Bollywood stars return from Macau vacation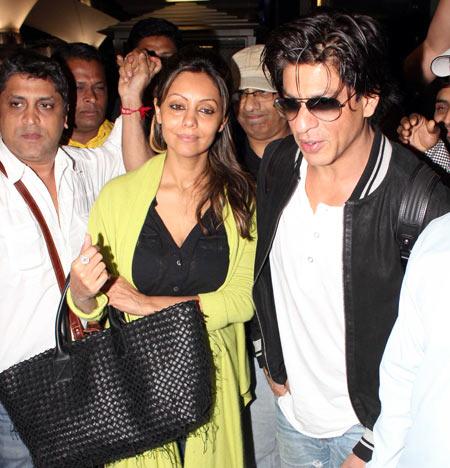 SRK, Ranbir Kapoor and many other Bollywood celebs were spotted arriving in the city after attending Zee Cine Awards in Macau.
Which Khan will rule the 2012 box office?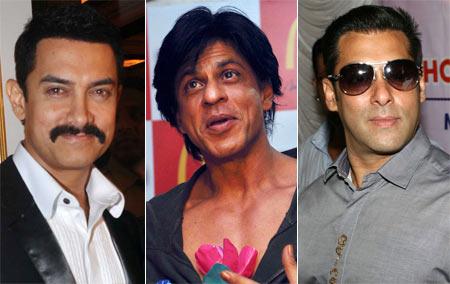 The battle for supremacy between the Khans is ON!
PIX: Shah Rukh, Gauri attend Zee Cine awards in Macau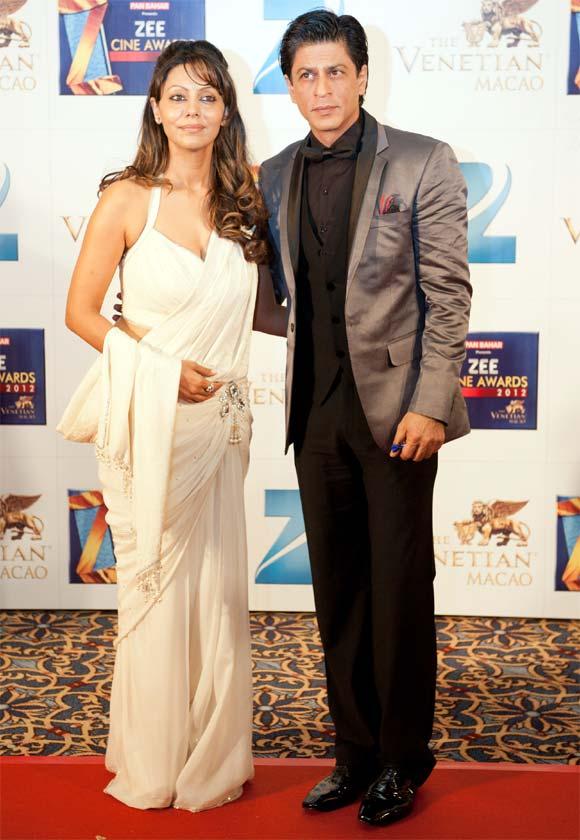 The Zee Cine Awards took place on Saturday night -- Rockstar and The Dirty Picture emerged as big winners.
1990: The Year of Agneepath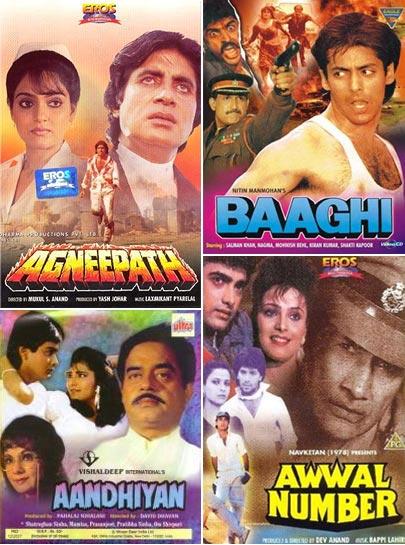 Taking stock of other momentous happenings in the 1990 Bollywood, besides Bachchan-starrer Agneepath.
January 20, 2012
PIX: Oprah visits the Taj Mahal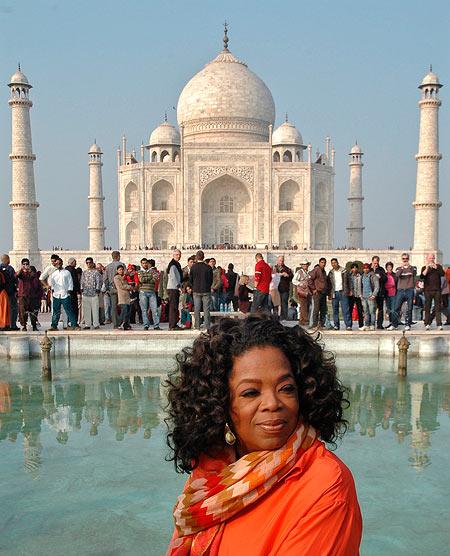 The chat show diva seemed to enjoy her trip in Agra.
Here's what Priyanka was doing in SRK's office at 3am!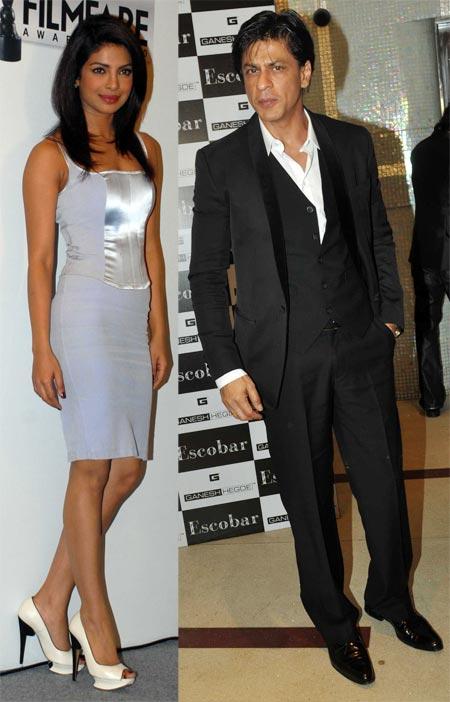 Here's what your favourite celebrities are tweeting.
Five Telugu Films That Disappointed Last Year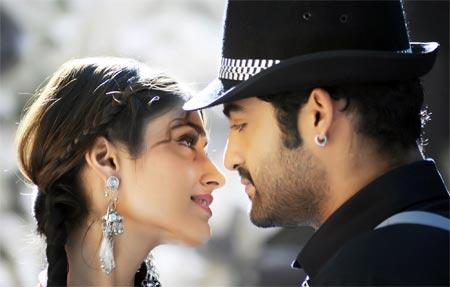 Here's our list of the worst Telugu films of 2011.
Like the Agent Vinod poster? VOTE now!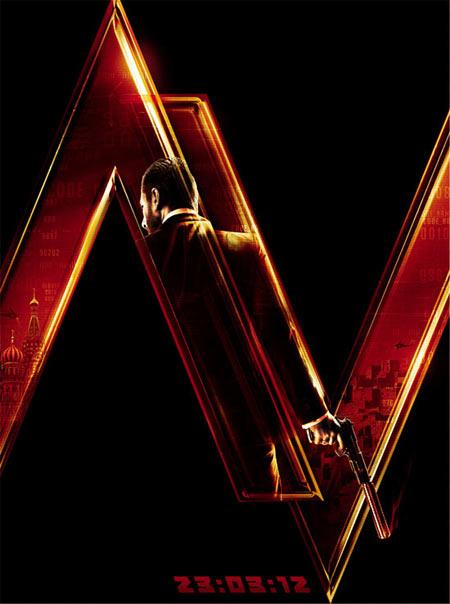 Here's a peak at Saif Ali Khan's much-anticipated film.
Why we owe Top Gear an apology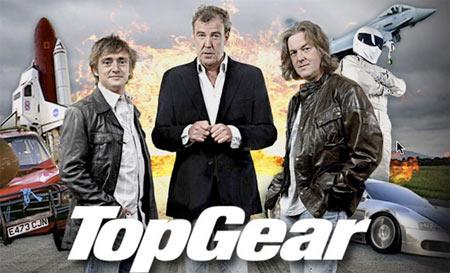 Raja Sen, a Top Gear fan, points out that the problem with the show's Indian edition wasn't the host's political incorrectness, but the fact that it lacked its characteristic bite.
Sanjay Dutt: Maanyata doesn't interfere with my work too much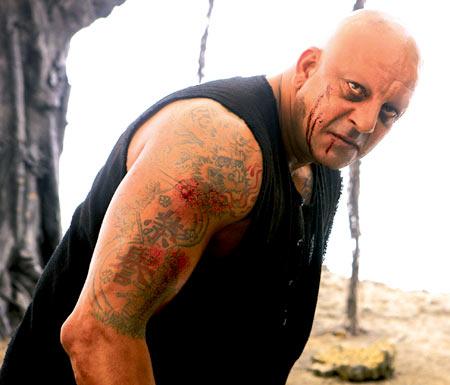 Sanjay Dutt talks about playing the devil in Agneepath, and much more.
Madhavan: Jodi Breakers is not a copy!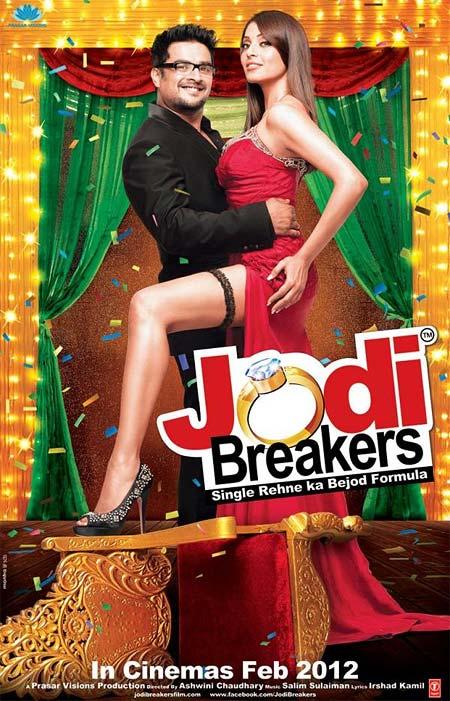 The actor claims his new film is not a copy of Heartbreakers even though the similarity in the titles may suggest so.
PIX: Angelina Jolie rocks sexy thigh-high slits!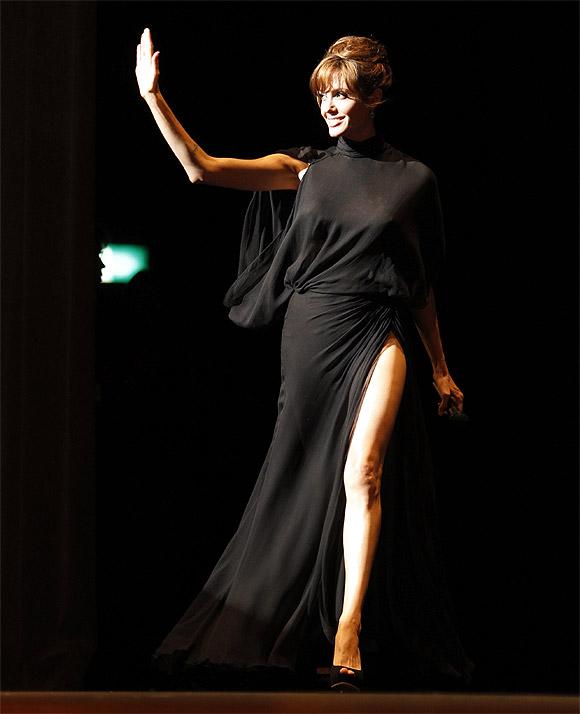 She's got perfect legs and loves to flaunt them at film premieres.
January 19, 2012
Sameera Reddy gifts a sari to Oprah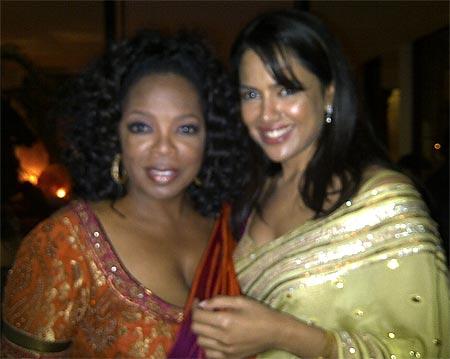 The actress met with the American talk show host at Parmeshwar Godrej's party on Monday evening.
Filmfare, Apsara awards confuse Vishal Dadlani with Akon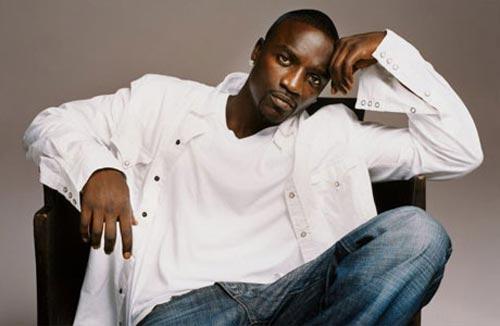 Here's what your favourite celebrities are tweeting.
Get ready to taste this Spanish Masala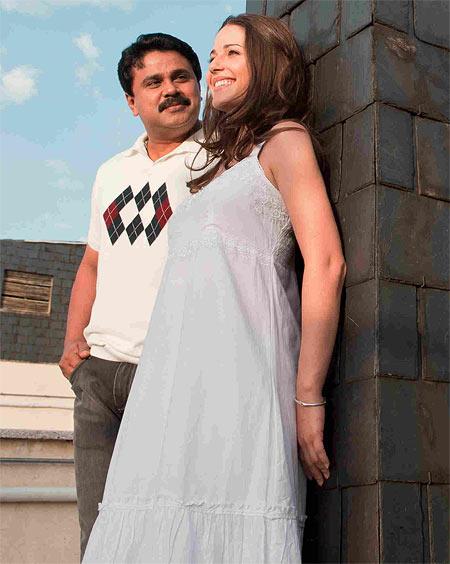 Starring Dileep and Kunchacko Boban, this film has been shot in Spain.
Sunny Leone finally signed for Jism 2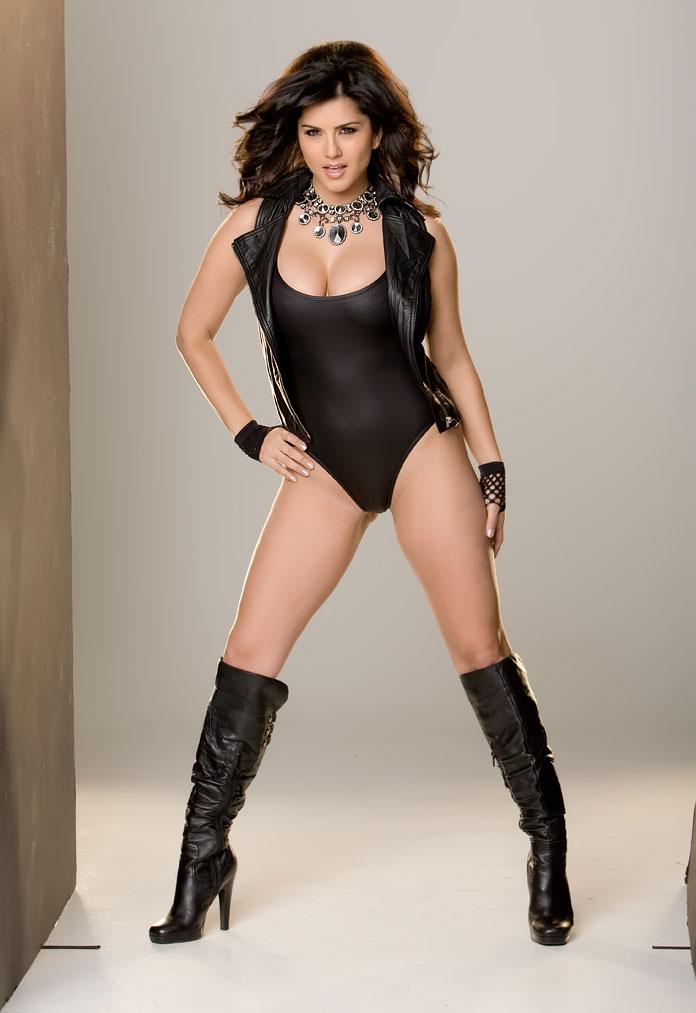 The news comes over a month after Mahesh Bhatt visited the Bigg BOss house to meet the porn star.
How Oprah charmed Bollywood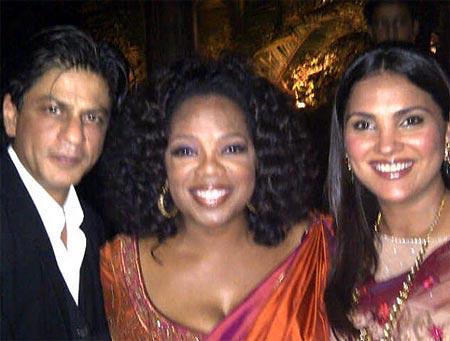 The chat show queen was in her element during her Mumbai visit.
Is Angelina Jolie pregnant again?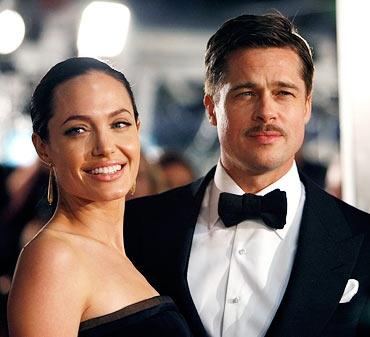 According to reports, the actress is three months into her pregnancy.
Shriya Saran: I'm a great admirer of Anna Hazare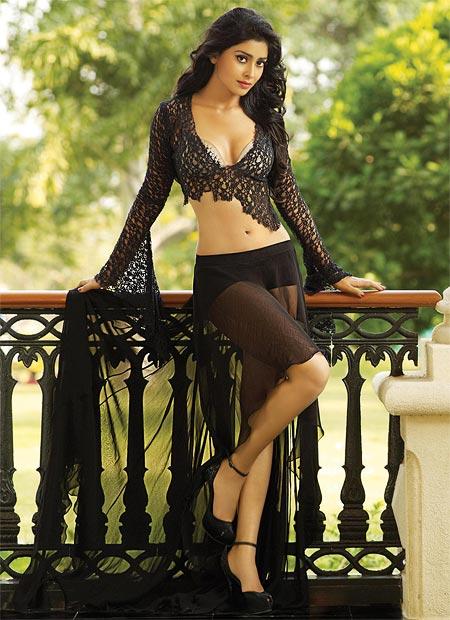 Shriya Saran talks about her film on corruption, Gali Gali Chor Hain, co-starring Akshaye Khanna.
Imran Khan's answer to Rockstar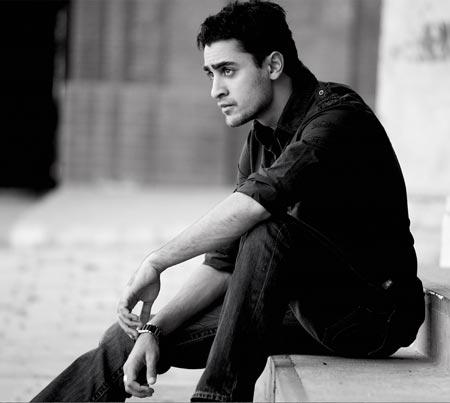 Actor Imran Khan talks about his upcoming movies, his friendship with Ranbir Kapoor, and much more.
Ranveer Singh-Sonakshi to romance in Dalhousie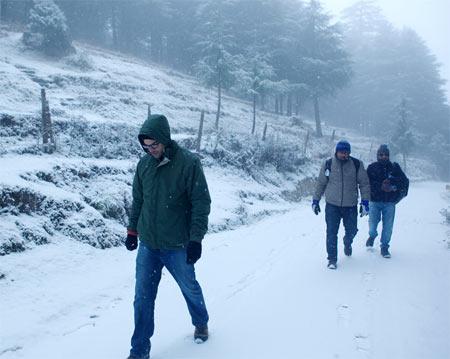 The actor is taking a very keen interest in the film, co-starring Sonakshi.
PIX: Check out Hrithik's incredible Krrish 3 muscles!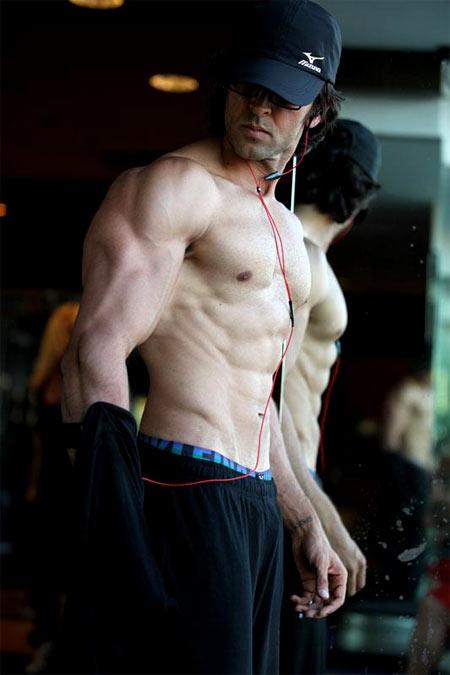 The actor is undergoing a vigorous workout regime for his return as the superhero in Krrish 3.
January 18, 2012
Jodi Breakers cast seeks lord Ganesha's blessings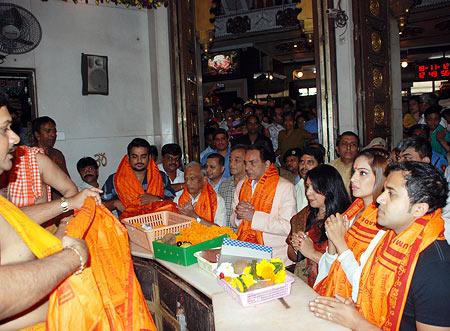 Bipasha Basu and R Madhavan hope for some divine intervention for their upcoming film.
PIX: The Hottest Choli Acts in Bollywood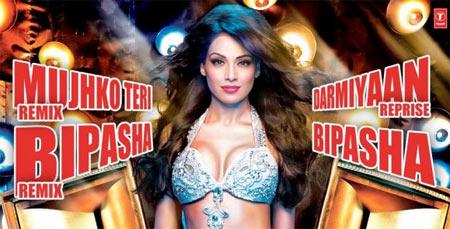 Bipasha Basu returns with a sparkly choli in Jodi Breakers.
Meet the Sexy Brit in Bollywood
Know more about British actress Amy Jackson, who stars in the film, Ekk Deewana Tha.
The Star Weddings of 2012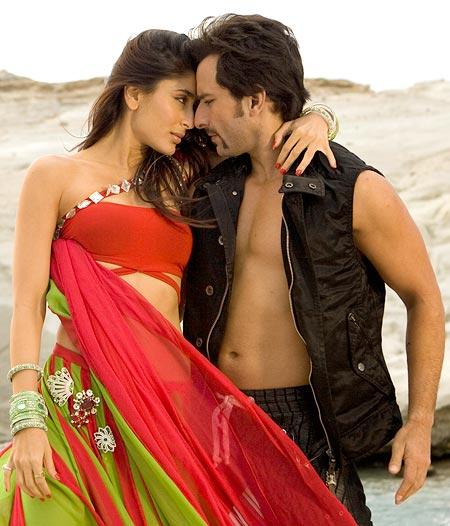 Kareena Kapoor and Saif Ali Khan seem all set to wed this year.
First Look: Ravi Teja's Telugu film Nippu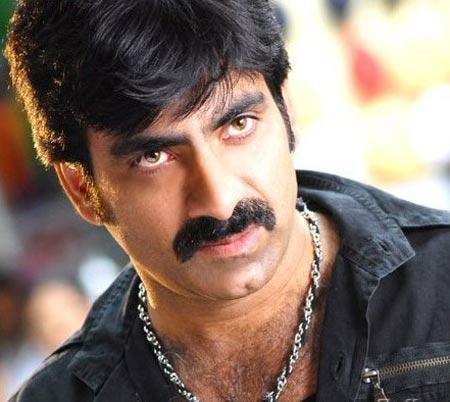 The film will release on February 2.
The Big Disappointments of Malayalam Cinema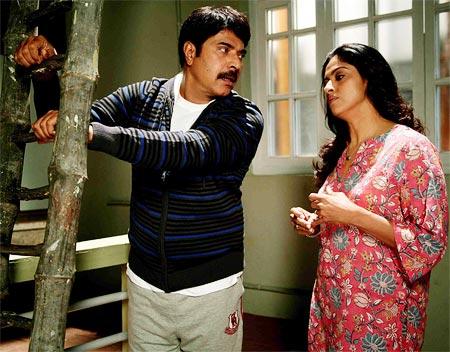 These Malayalam films failed to impress the audience.
Just How educated are our Bollywood heroines?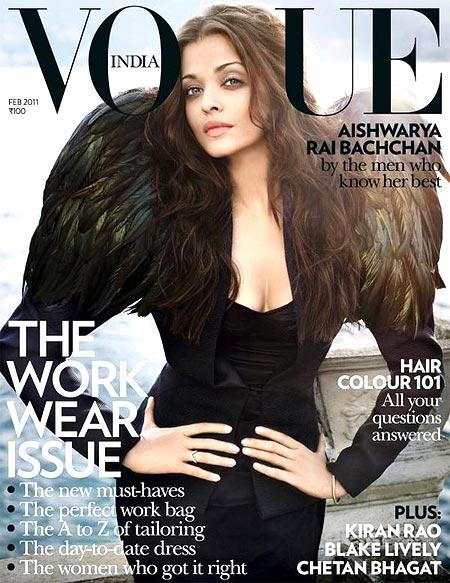 Check out the academic record of our leading ladies.
PIX: Bollywood gals and their 'bandage' obsession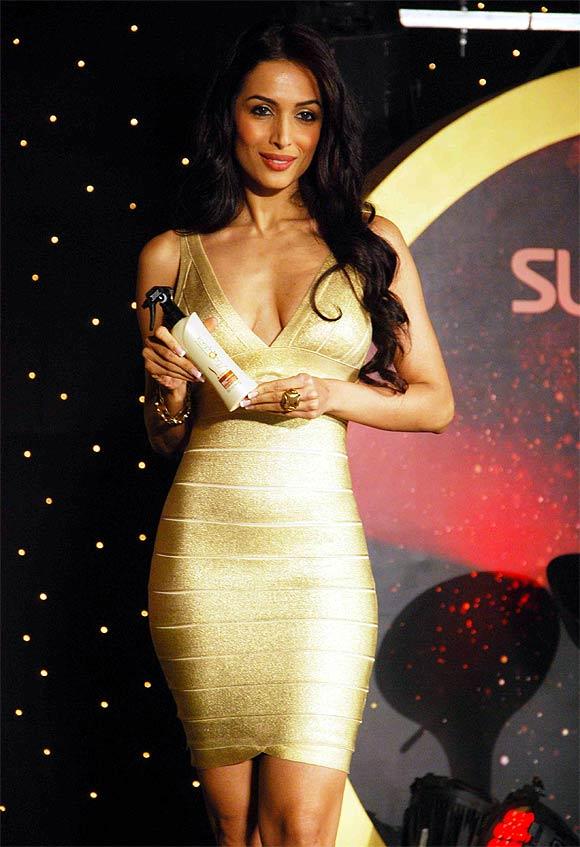 Malaika Arora Khan is one of the many women in the industry, who loves to show off her figure in bandage dresses.
January 17, 2012
Bollywood condemns Salman Rushdie ban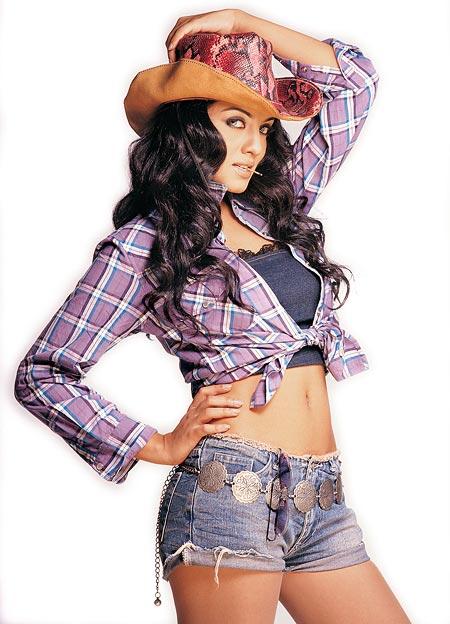 Here's what your favourite celebrities are tweeting.
SPOTTED! Oprah meets Shantaram author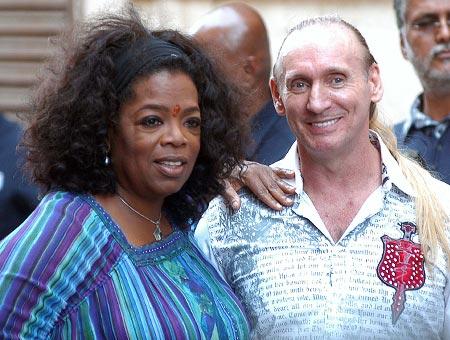 The American talk show host is in India to sheet for her new travel show and attend the Jaipr Literature Festival.
Sanjay Dutt, Raj Kundra start a fight!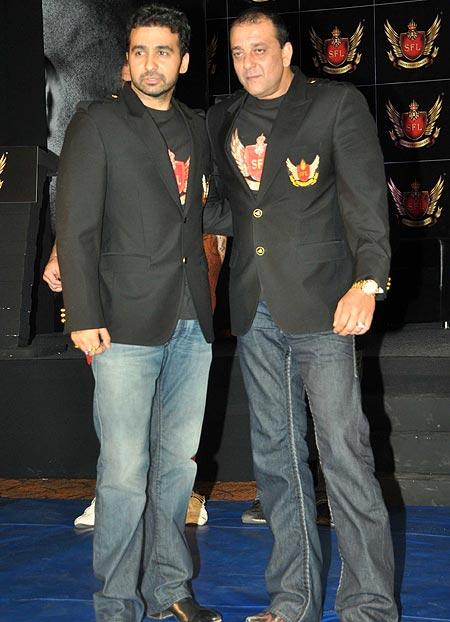 The actor and the British entrepreneur have joined hands to launch Super Fight League.
Bollywood's biggest box office clashes this year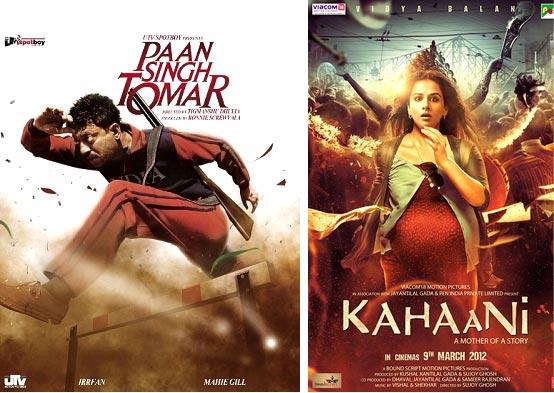 With several big films releasing on the same dates as others, it's going to be quite an eventful year at the box office.
Sreenivasan: It is easy to be a hero in films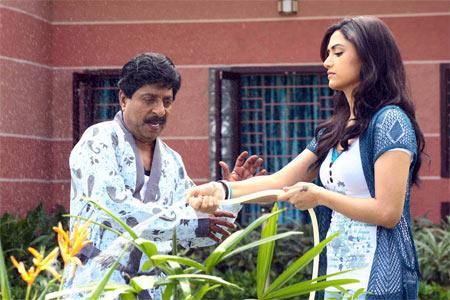 The actor, director talks about working in Padmasree Bharat Dr Saroj Kumar.
'Katrina looks very sensuous in Chikni Chameli'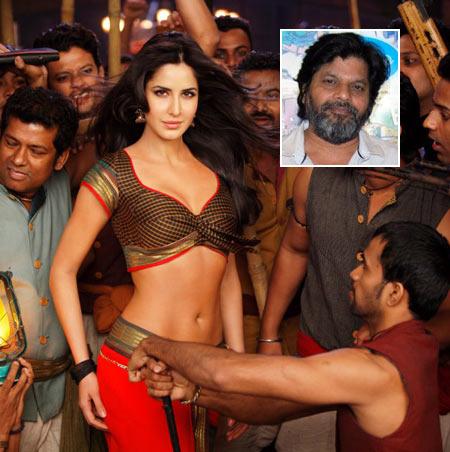 Director of Photography Kiran Deohans share his expereince of working on Hrithik-starrer Agneepath.
Amar: Bigg Boss eviction was very disappointing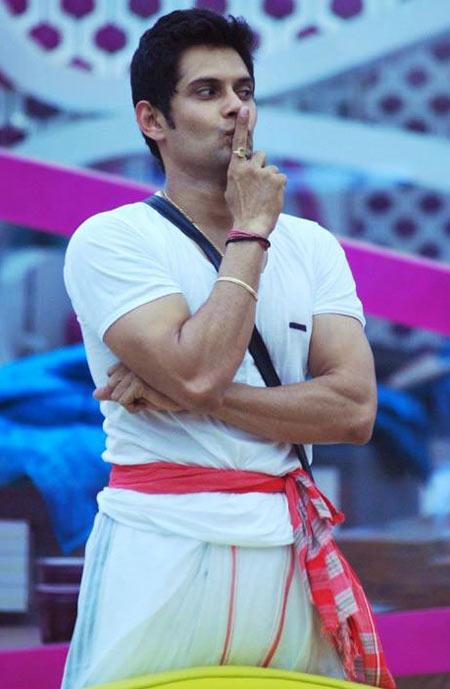 Bigg Boss 5 housemate Amar Upadhyay recounts his experience in the reality show.
Hrithik: I wanted to play the villian in Krrish 3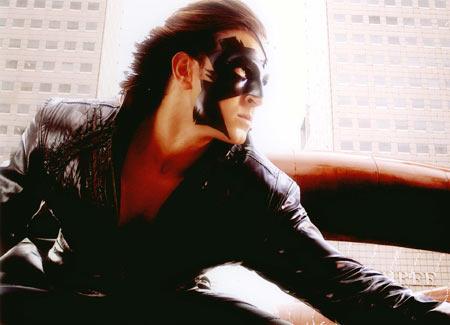 In the second part of the interview Hrithik Roshan talks about working on Krissh 3 and his other films.
PIX: Oprah Winfrey parties with Bollywood stars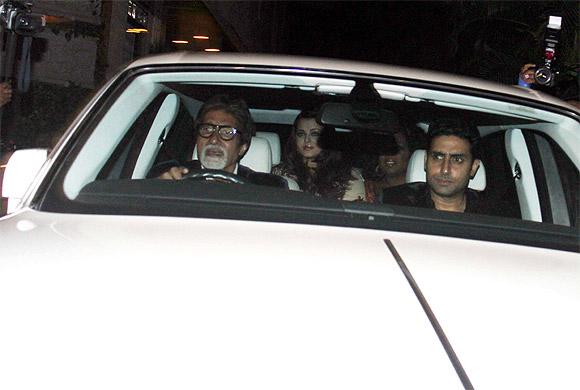 The famous chat TV host attended Parmeshwar Godrej's bash at her residence Monday evening.
January 16, 2012
Hollywood galore at Bachchan's house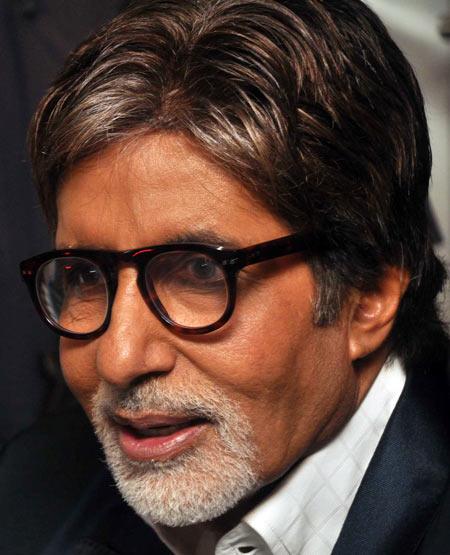 Here's what your favourite celebrities are tweeting.
The Most Beautiful Golden Globe winners, 2012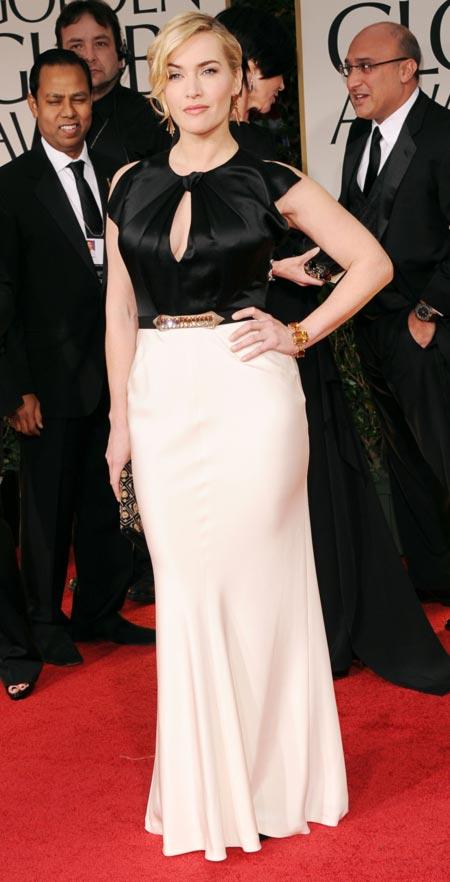 Meryl Streep and Kate Winslet are as talented as they are beautiful!
The Most Beautiful Women At Golden Globes? Vote!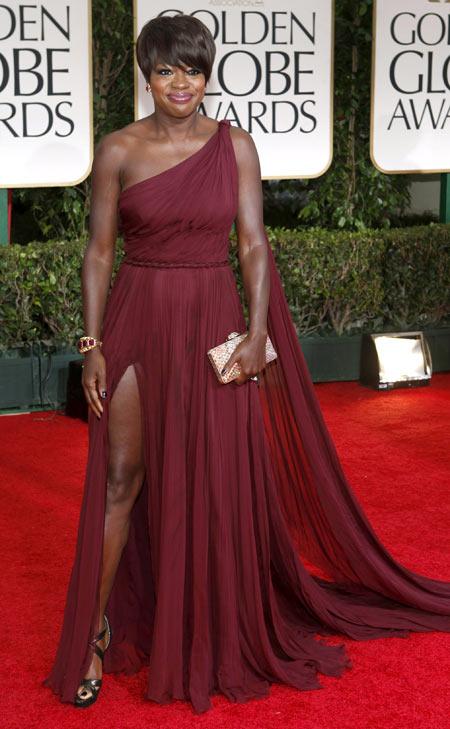 Take this fun poll now!
PIX: Shah Rukh parties with Madhuri at Filmfare bash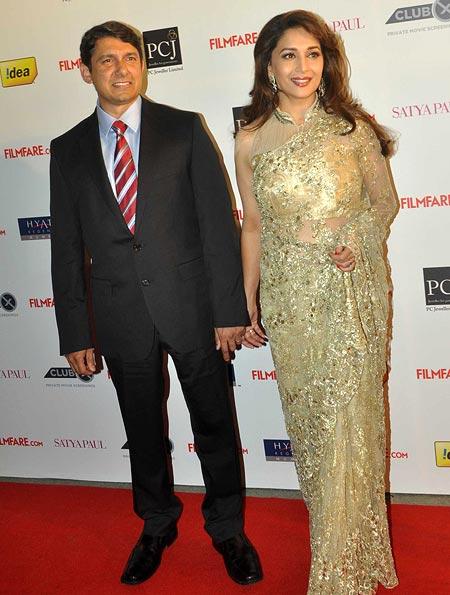 Check out the pictures.
Golden Globes 2012: The Highs And The Lows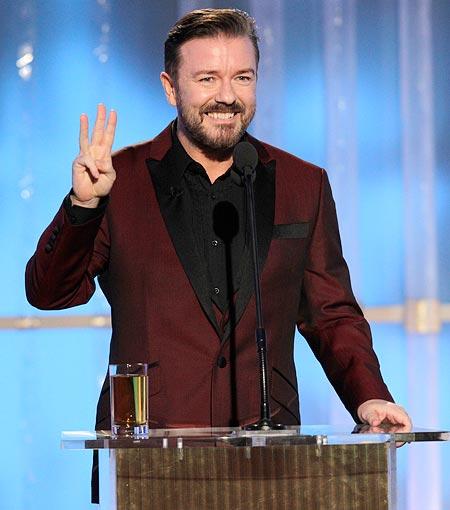 discusses the important moments of 69th Golden Globes Awards.
PIX: Shah Rukh woos Katrina at Screen Awards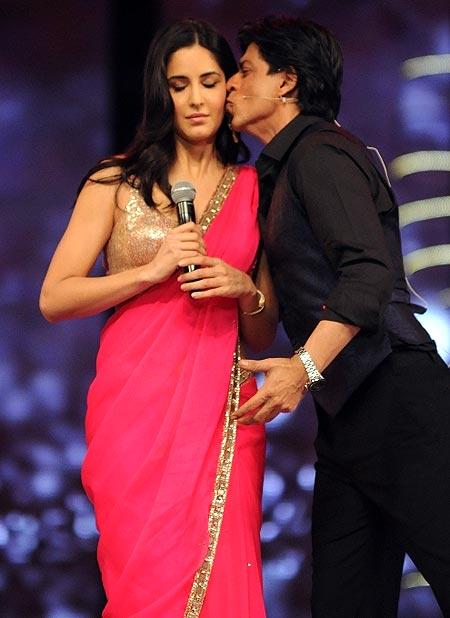 Check out some pictures from the awards ceremony.
Vote! The Best Dressed At The Golden Globes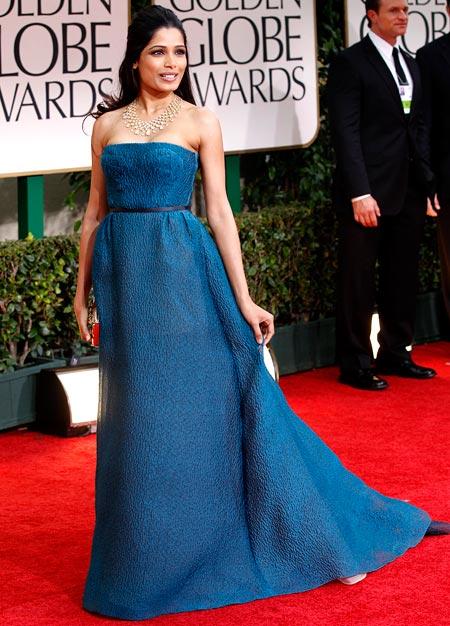 Check out who wore what to the awards and vote for the ones who dazzled the best.
PIX: The Ladies in White at the Globes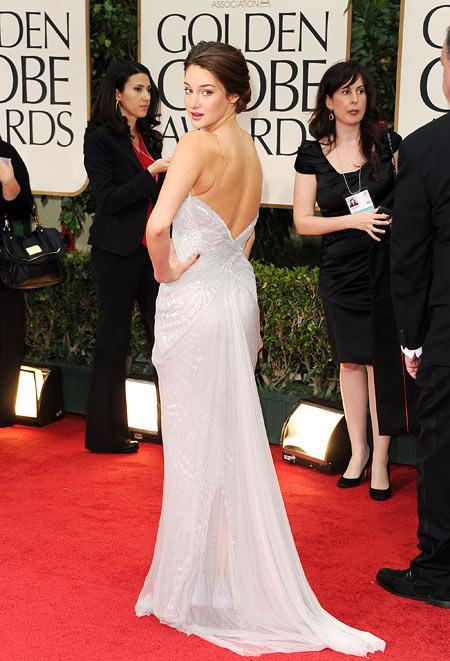 The colour white seemed to rule the night.
Watch Wow! Nicole Kidman, Freida Pinto Etc on the Red Carpet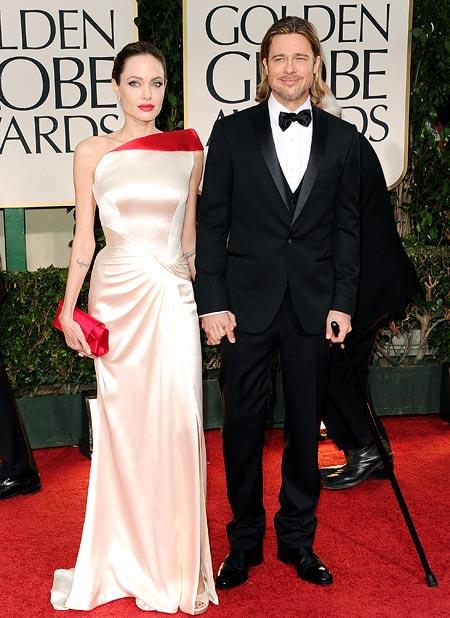 Hollywood glams up for the big night.
January 13, 2012
Sameera Reddy: Vettai is typical Lingusamy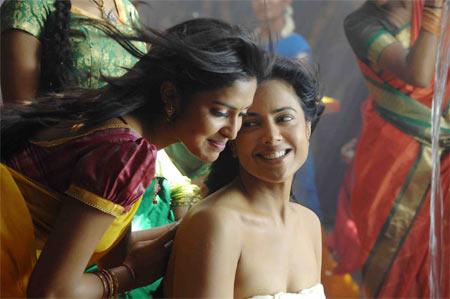 Sameera Reddy talks about her role in Vettai.
Bollywood celebrates Lohri festival
Here's what your favourite celebrities are tweeting.
Five Things You Didn't Know About The Golden Globes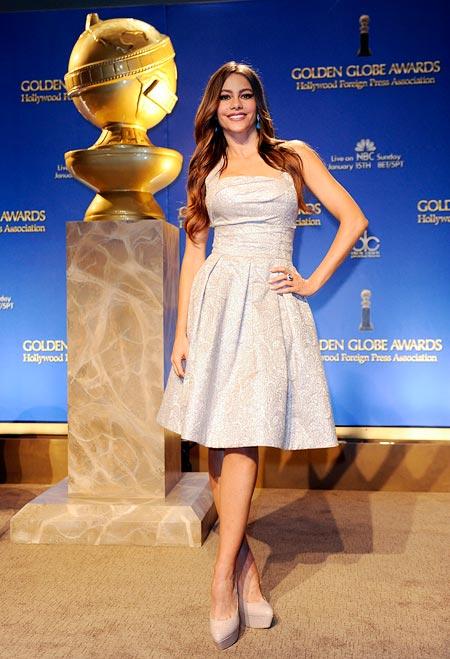 Here's some interesting trivia about the prestigious awards show.
'Vettai is not an action film'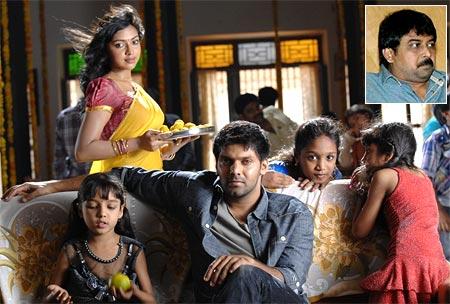 Director Lingusamy talks about the inspiration behind making Vettai.
PIX: Veena Malik's Hot Item Number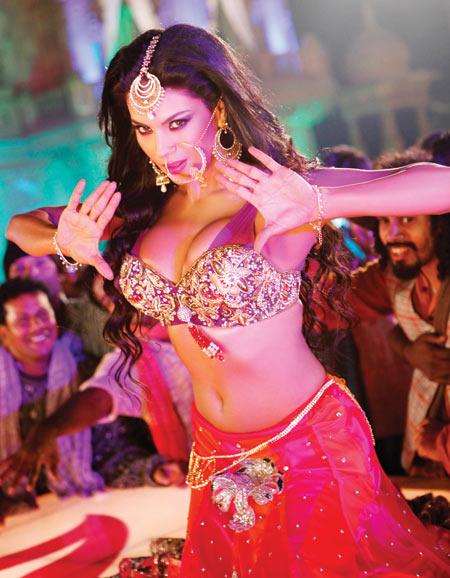 The Pakistani actress is doing an item number in Hindi film, Gali Gali Mein Chor Hai.
Sidharth: Sunny Leone was non-existent to me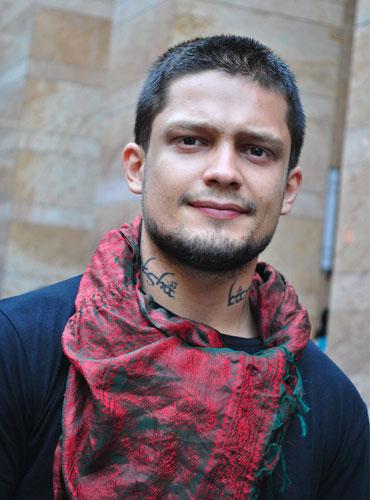 The former Bigg Boss housemate talks about his stint on the show.
'Bodyguard has been styled according to my body language'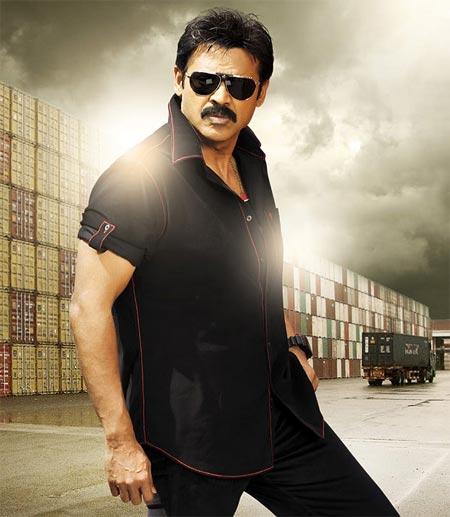 Actor Venkatesh talks about re-making the superhit Hindi film Bodyguard in Telugu.
PIX: Stars Attend Arjun Rampal's Perfume Launch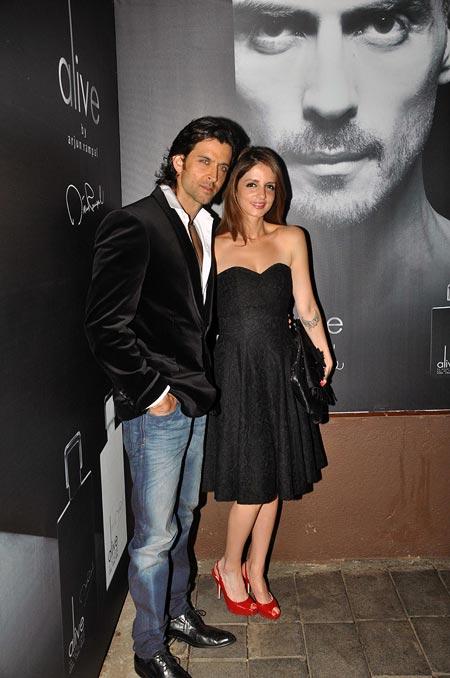 The actor launched his perfume Alive in Mumbai on January 12.
Hrithik: I did not want to do a remake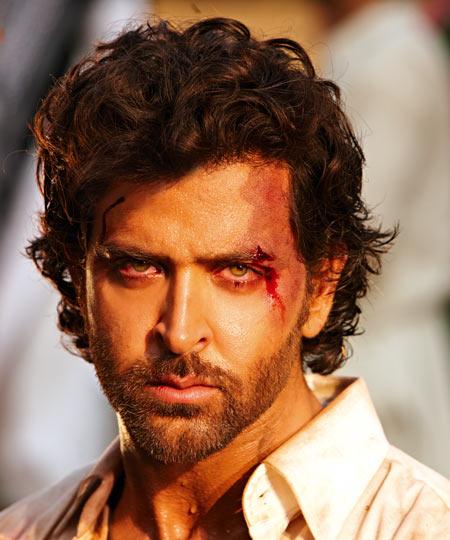 Hrithik Roshan talks about his upcoming film Agneepath, and what made him really take that up.
January 12, 2012
Did Neelam spread rumours of SRK-Priyanka affair?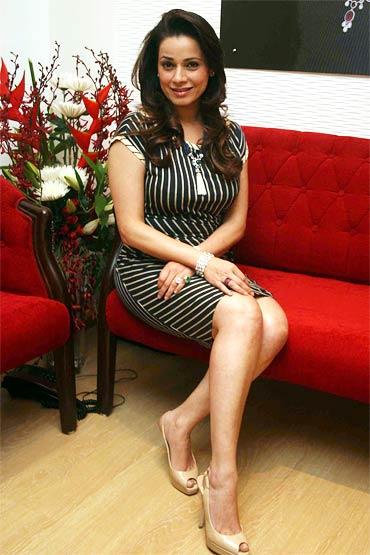 Here's what your favourite celebrities are tweeting.
Arya: Vettai is a complete Lingusamy entertainer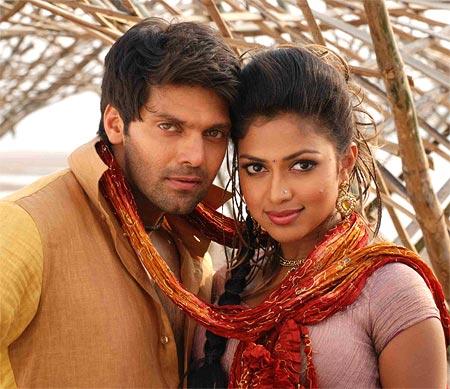 Actor Arya talks about his new film.
Predicting The 2012 Golden Globe Awards
reveals probable winners at the awards, scheduled to take place this Monday.
PIX: Pregnant Shilpa Shetty Steps Out For Lohri Party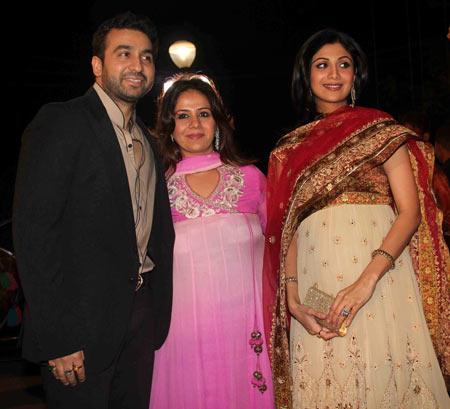 The actress announced her pregnancy in December.
Vote! Kareena or Katrina in Karan Johar's next?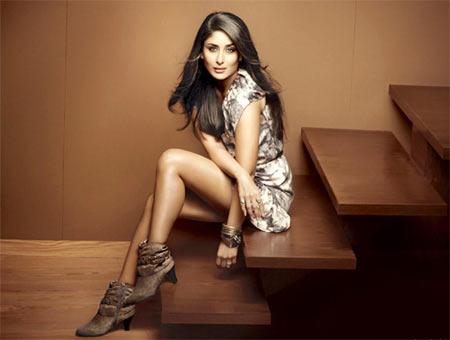 Which actress should star in Once Upon A Time in Mumbaai 2.
Madhavan: Vettai has blockbuster written all over it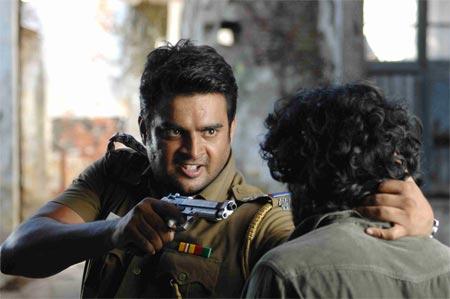 Actor R Madhavan talks about his big Pongal release, Vettai, and why he did not reprise his 3 Idiots role in Nanban.
Just How Educated Are These Bollywood Actors?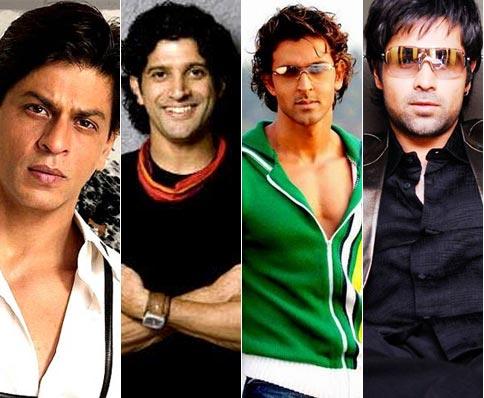 Here's a peek into our favourite stars' academic accomplishments.
Sky: I apologise if my behaviour in Bigg Boss has hurt anyone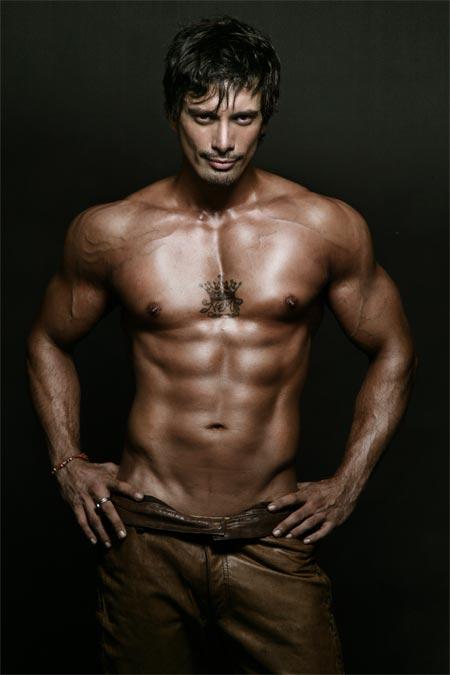 Bigg Boss's bad boy tells his side of the story and reveals his future plans.
January 11, 2012
Jiiva: Nanban will be a great Pongal treat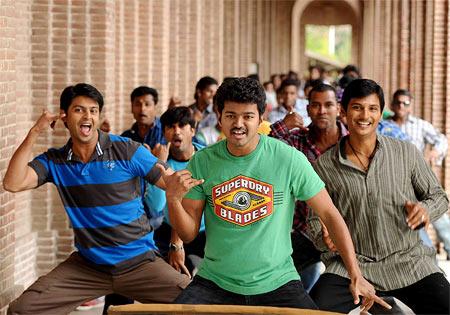 The actor talsk about with Shankar and his experience on working on the film.
The video that shocked Bipasha
Here's what your favourite celebrities are tweeting.
Sreenivasan returns as Dr Saroj Kumar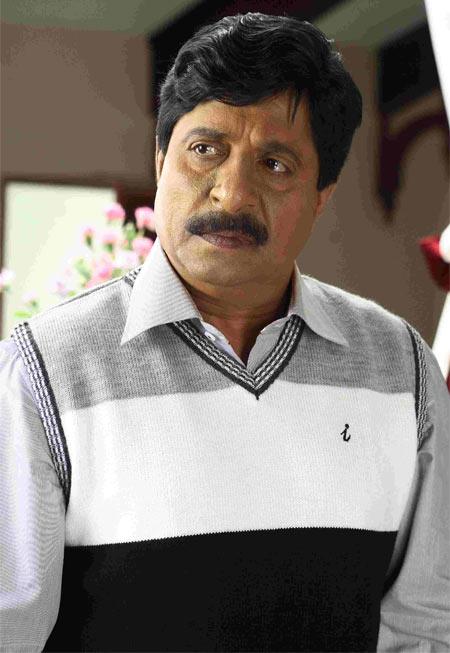 Get your lowdown on what's going on in the world of Malayalam film industry, right here!
Will She Be The Next Big Actress in Bollywood?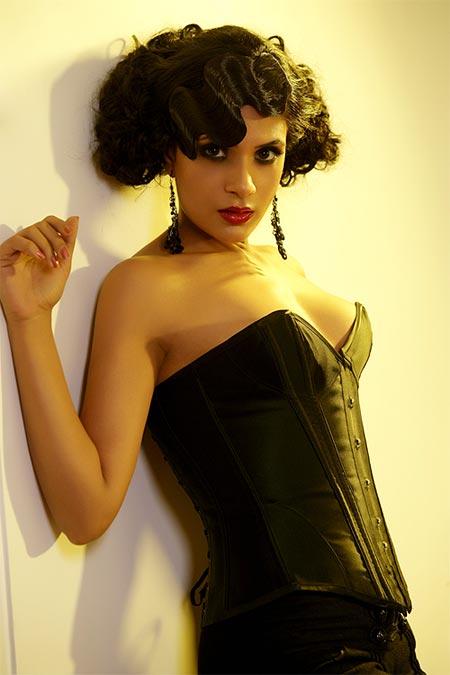 Richa Chadda is all set to star in Anurag Kashyap's Gangs of Wasseypur.
PIX: The Sexiest Pictures of Ash, Vidya, SRK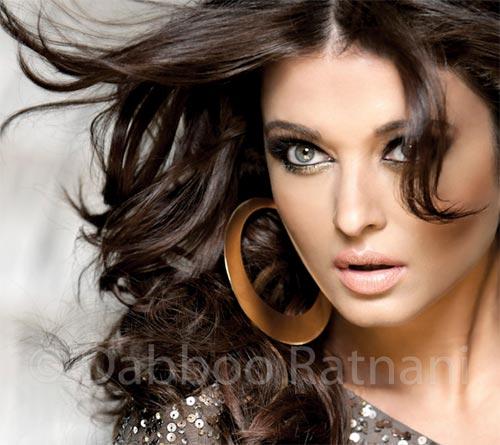 Ace photographer Dabboo Ratnani gives us a sneak peek into his 2012 calendar.
Justin Beiber: I'm here for a lifetime!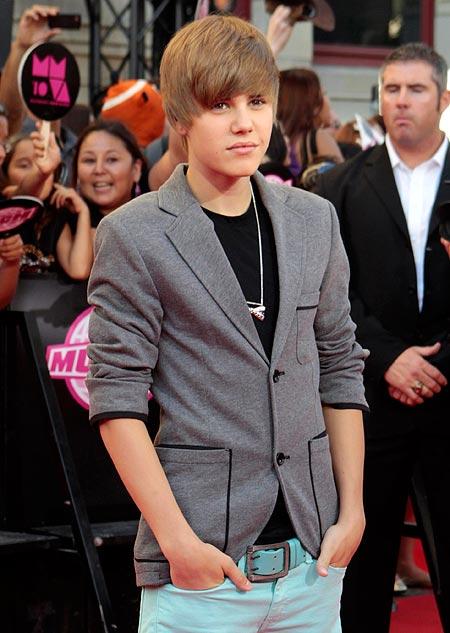 The singing sensation, who will turn 18 this year, talks about coming-of-age as a star entertainer.
Meet Nanban's Chatur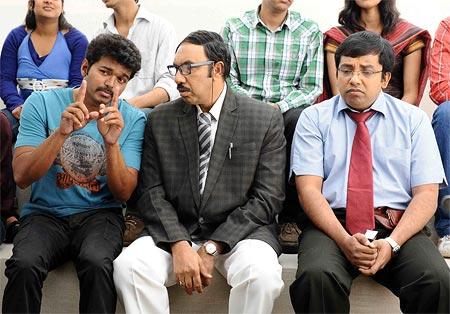 Comedian Sathyan talks about his experience of playing the famous character Chatur in Tamil film Nanban.
Hrithik: I don't believe in creating an image with Agneepath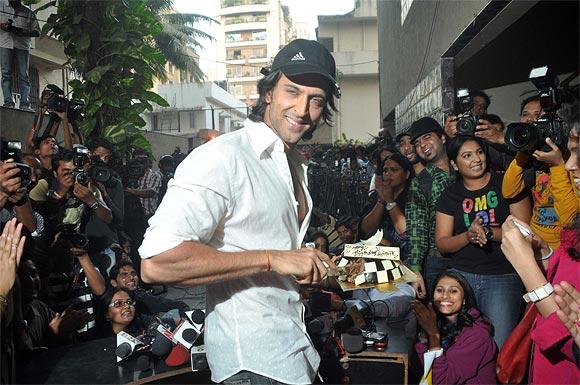 On his 38th birthday, Hrithik Roshan discusses Agneepath, and much more.
The Longest Hollywood Marriages That Went Kaput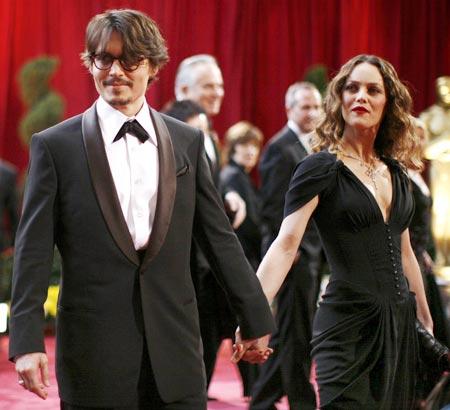 Johnny Depp may soon join the list, if rumours are to be believed.
Mahek Chahal: I don't intend to get married for a long time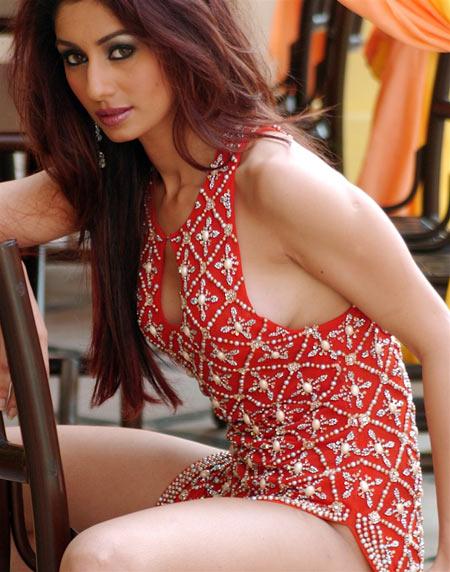 The actress/model looks back at her Bigg Boss experience.
PIX: The Gorgeous Geeks Of Bollywood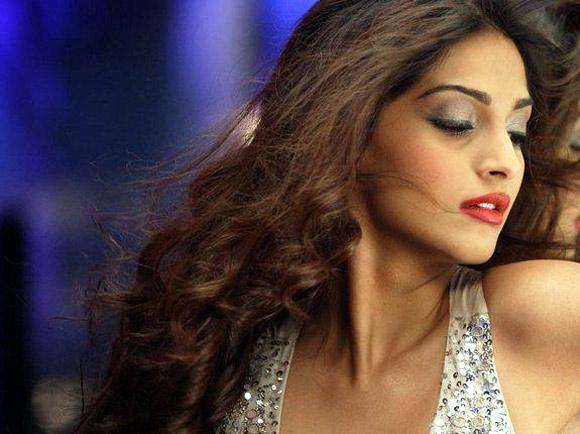 Sonam Kapoor joins the glam list of Bollywood geeks with Players.
January 10, 2012
Dhobi Ghat in BAFTA list for Best Foreign Film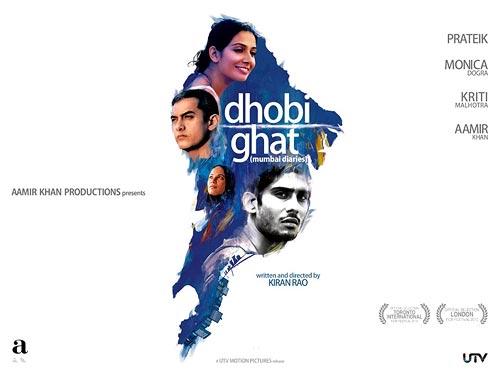 Get your lowdown on what's goingon in the world of Hollywood, right here!
Raj Kapoor's Awara holds New York's attention once again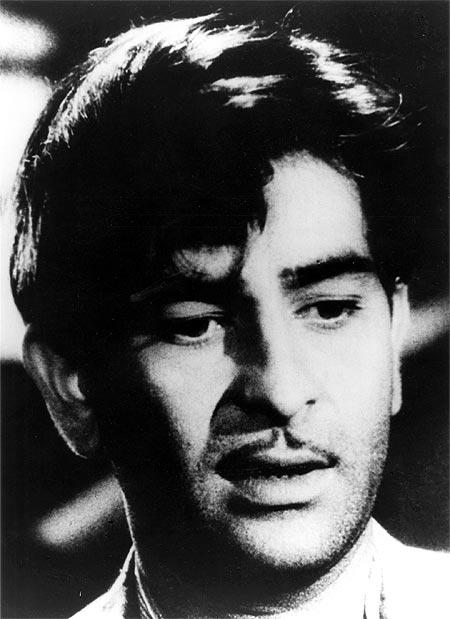 The Raj Kapoor film festival at Museum of Modern Art, New York, was a beautiful trip down memory lane.
When Raj Kapoor burnt his hand for Mahendra Kapoor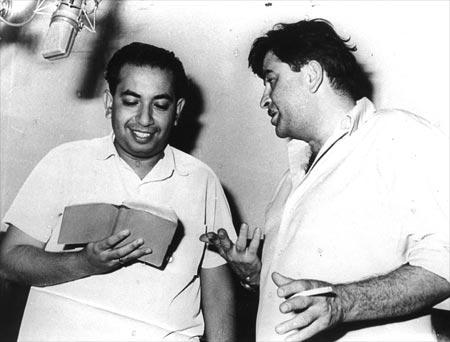 Singer Mahendra Kapoor, who sang the famous song Mere Desh Ki Dharti, would have been 78 on January 9. We pay tribute.
PIX: Bollywood attends glam calendar launch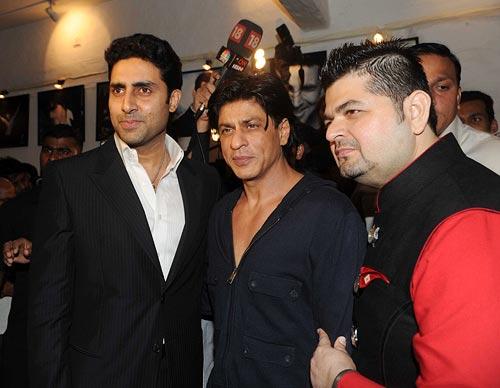 Ace photographer Dabboo Ratnani launched his star-laden 2012 calendar with much fanfare.
Shobhaa De to host a dinner party for Oprah?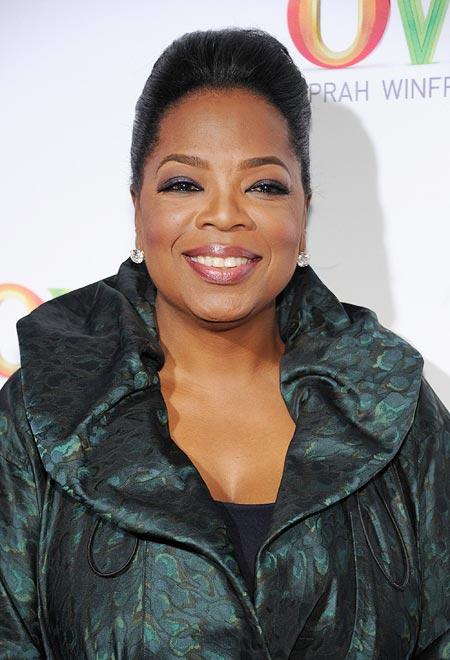 Here's what your favourite celebrities are tweeting.
'Nanban is the biggest film of my career'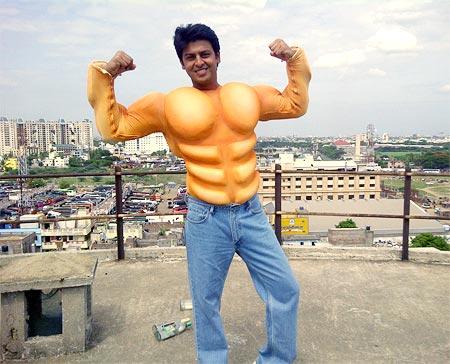 Srikanth talks about his latest film with Shankar, the remake of Aamir Khan's 3 Idiots.
The 'Blue' files. It's not what you think!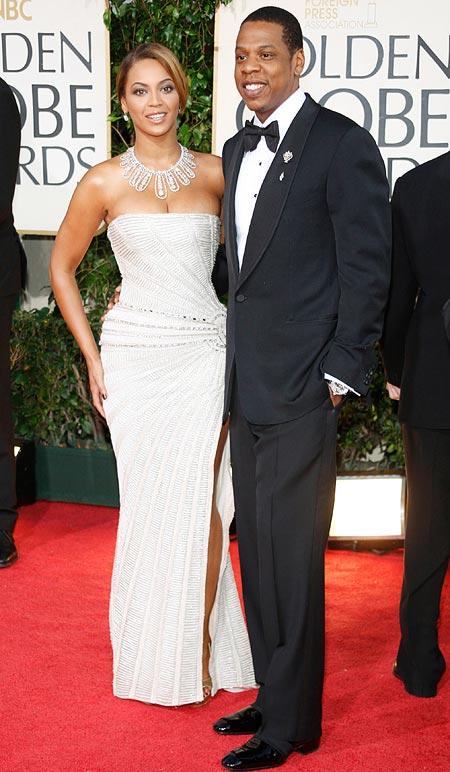 Parents seem to love the name Blue!
'In Bigg Boss 5, everyone was trying to be Dolly Bindra'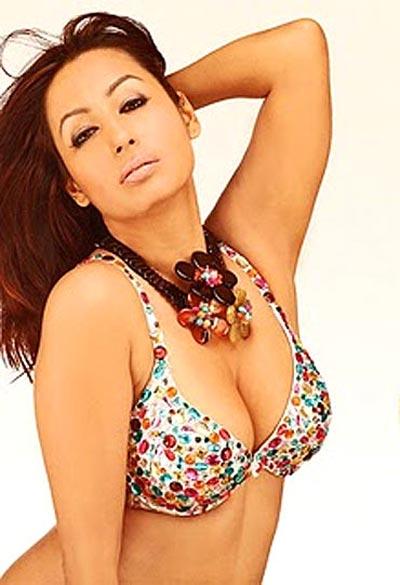 Former contestants of the hit reality TV show react to the politics in the house.
Bollywood's Most Hilarious Twitter Goof-Ups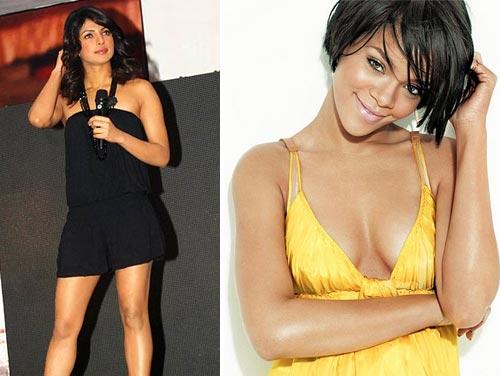 Here's how some Bollywood celebs had to pay for their silly, sometimes honest, mistakes on the microblogging website.
38 High Points Of Hrithik Roshan's Life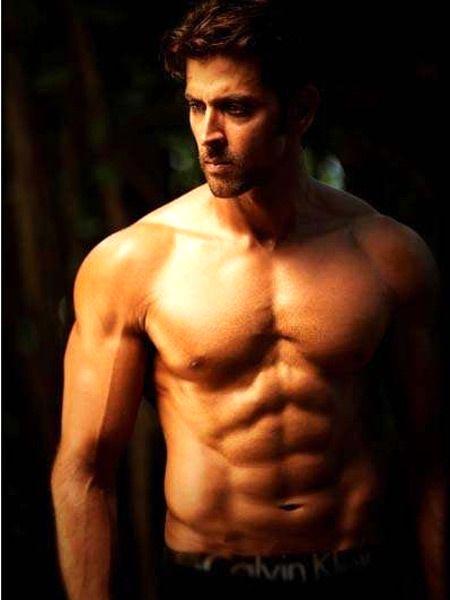 Here's wishing the dishy actor a happy 38th birthday!
Barfee gets delayed, Ileana upset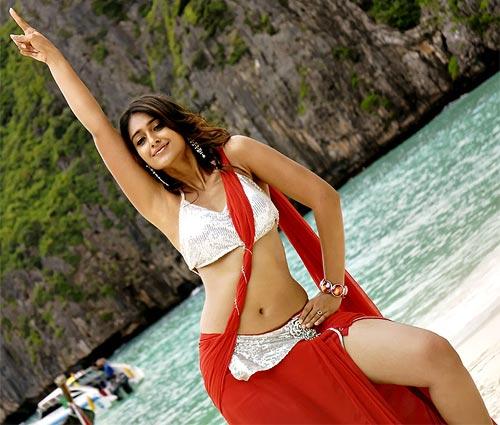 The actress is having a tough time shuffling her dates.
Amar Upadhyay: I knew Juhi would win Bigg Boss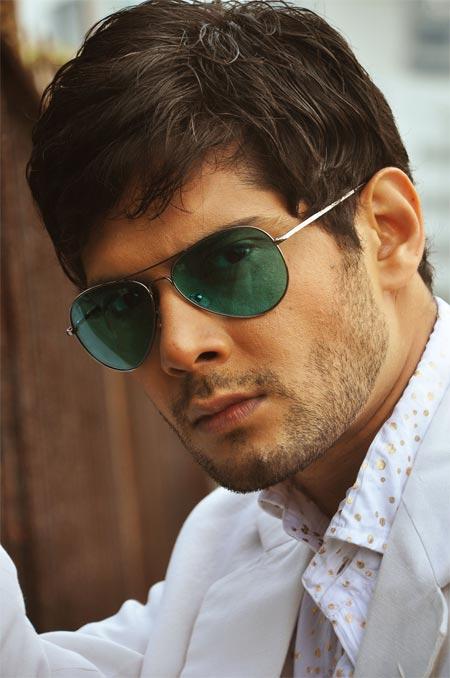 The Bigg Boss 5 housemate talks about his first brush with a reality show.
Abhishek Bachchan's Ten Worst Movies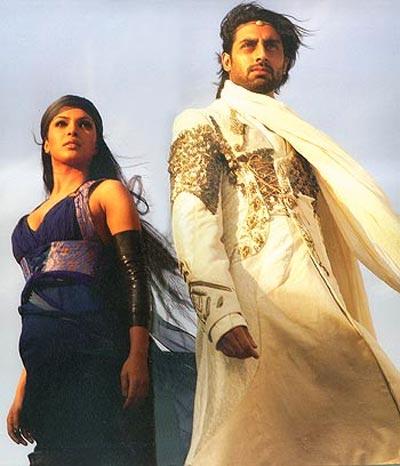 With the debacle of Players, we take a look at the actor's worst films in his career so far.
January 09, 2012
PIX: Prince Williams, Duchess At War Horse Premiere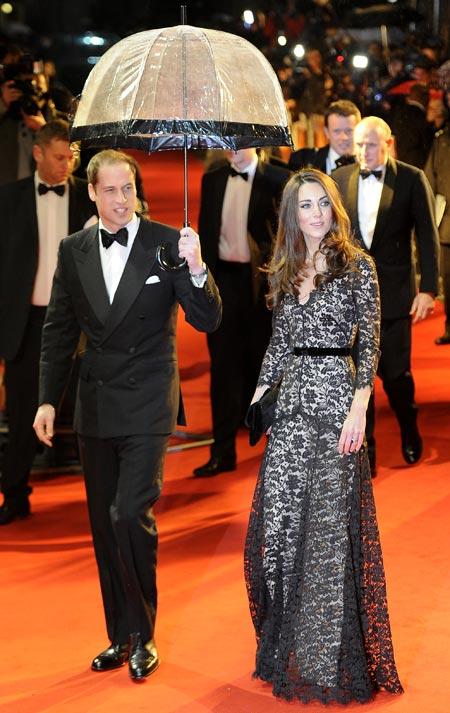 The young royal couple was the guest of honour at War Horse's UK premiere.
The Magical Mahendra Kapoor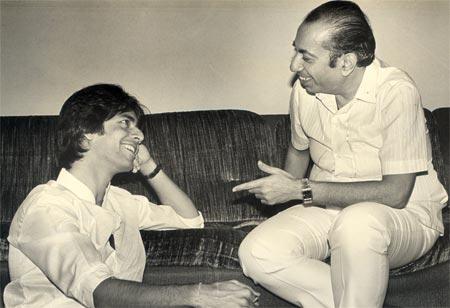 Ruhan Kapoor remembers his famous father, singer Mahendra Kapoor, on his 78th birth anniversary.
Farah Khan Ali tells Pooja Bedi to shut up?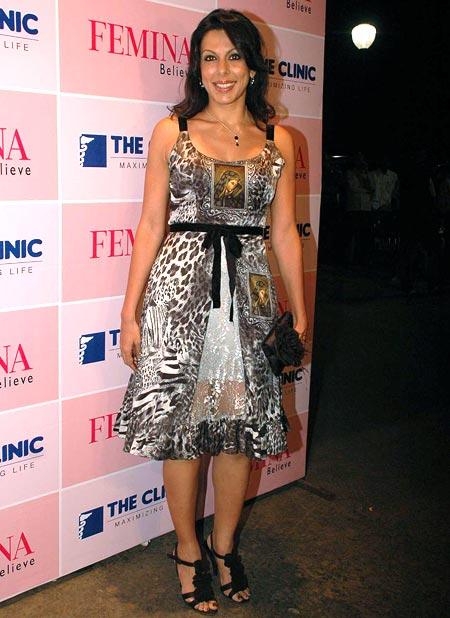 Here's what your favourite celebrites are tweeting.
Watch out for Mahesh Babu this Sankranti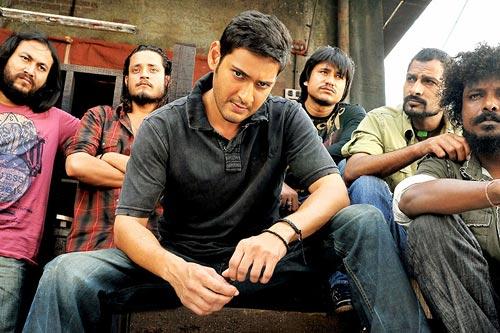 Directed by Puri Jagannadh, The Businessman will see Mahesh Babu and Kajal Agarwal in the lead.
PIX: Bollywood attends Farhan Akhtar's Birthday Bash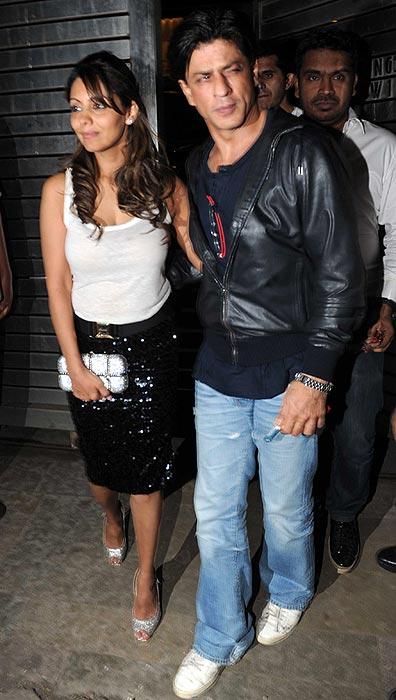 Shah Rukh Khan and Hrithik Roshan were among the invited guests.
PIX: Sanjay Dutt, Kajol attend spotboy's daughter's wedding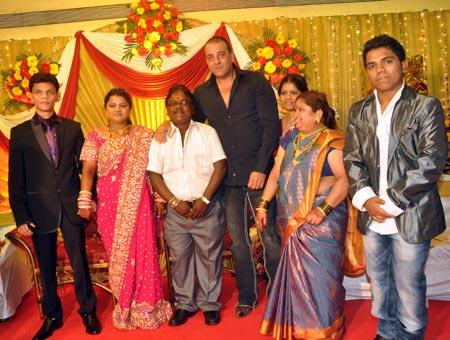 Here's proof that Bollywood stars don't restrict themselves to the parties and weddings of their star stature.
Just who proposed to Mahek Chahal on Bigg Boss?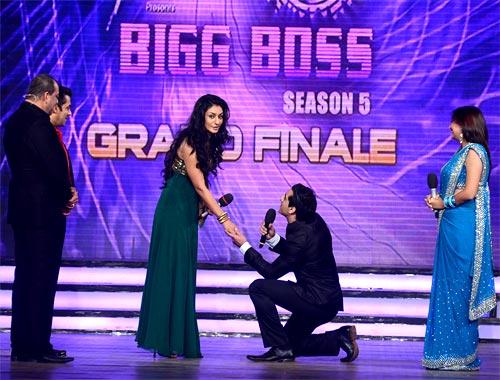 Here's who Danish Khan is.
PIX: Shah Rukh, Salman, Aamir together!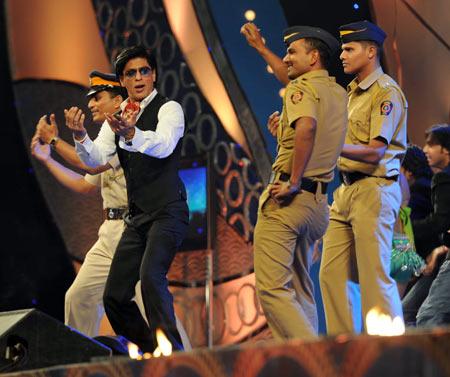 Here's a look at the pictures.
PIX: The Best Performances in Bigg Boss 5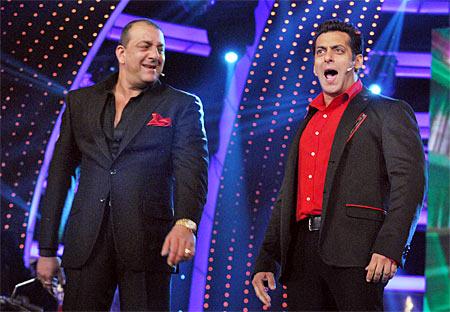 Check out the grand finale in pictures, and do tell us which performance you liked best!
Juhi Parmar: I was not a silent player in Bigg Boss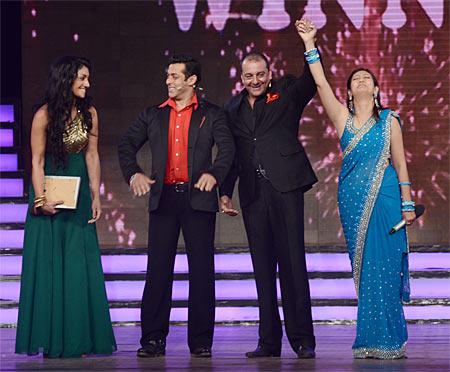 Juhi Parmar talks about her big win in Bigg Boss 5.
Beyonce, Jay-Z welcome baby girl Ivy Blue Carter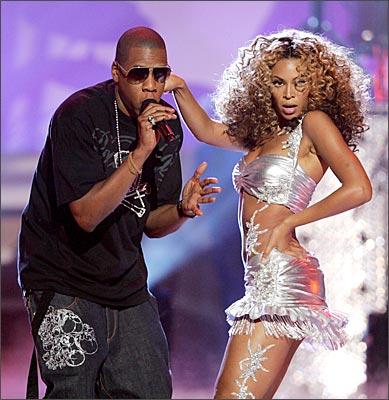 The pop diva and her rapper husband Jay Z welcomed their first child on January 7 in a New York hospital.
January 06, 2012
A R Rahman turns 46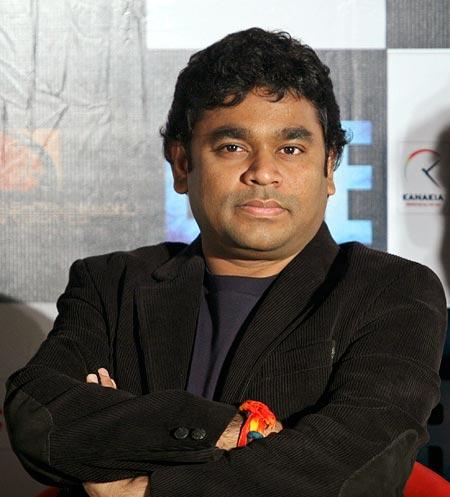 Here's what your favourite celebrities are tweeting.
Daniel Craig and Rachel Weisz Make Red Capert Debut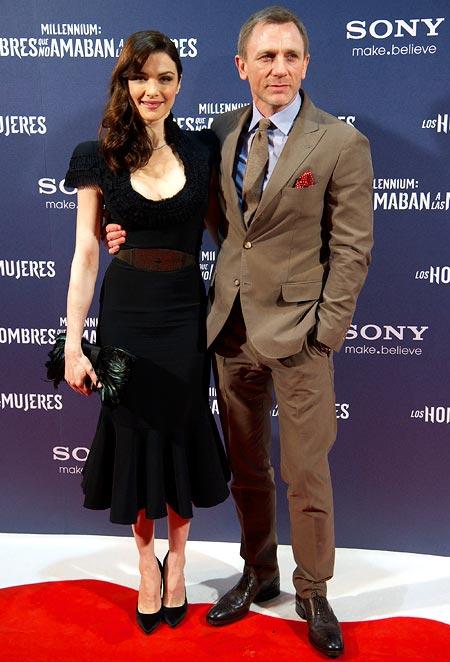 Get your lowdown on what's going on in the world of Hollywood, right here!
Recap: The Drama of Bigg Boss 5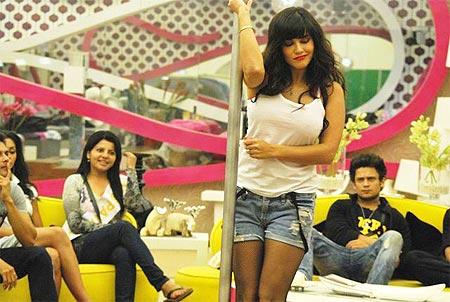 We look at the most memorable moments of the show.
Five Tamil Films That Disappointed Last Year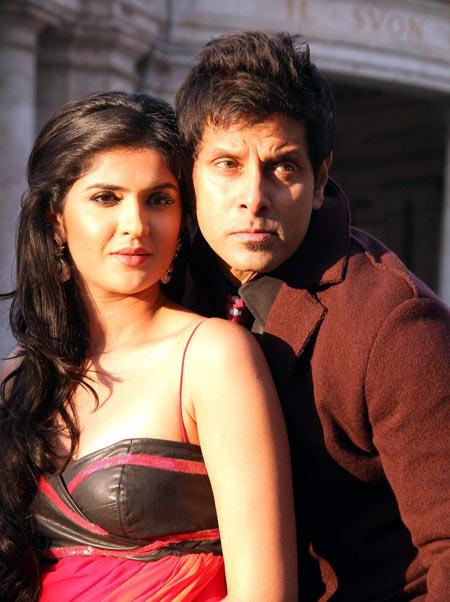 Looking at five high profile duds that released in 2011.
Meet The Austrian Debutante In Spanish Masala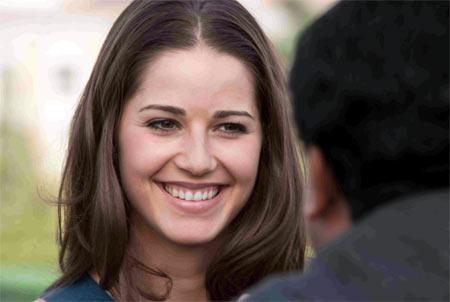 Model Daniela Zacherl talks about her journey that led to a Malyalam film and her future plans.
MUST SEE: The Top 50 Movie Stories Of The Year -- V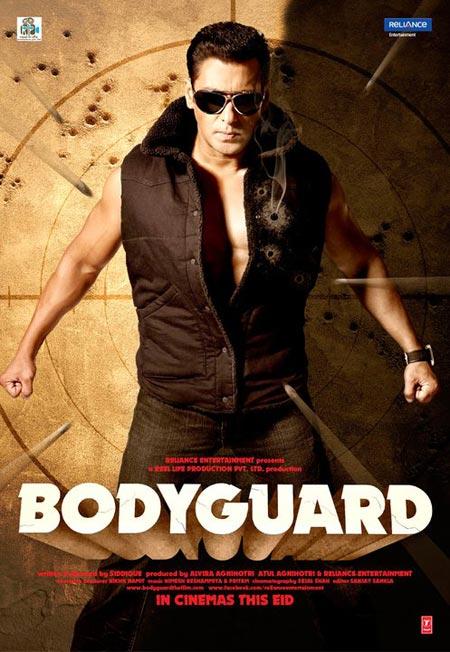 Check out the fifth and the last batch in our special five-part series on the most popular Rediff Movies stories from last year.
Now, you can smell like Arjun Rampal!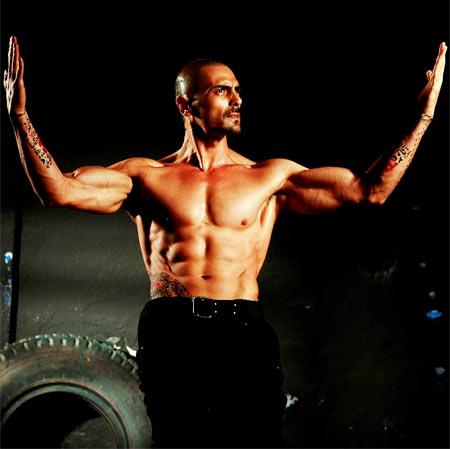 The actor will launch his new perfume called Alive.
How Does Agneepath Music Compare With Original?
Sunkanya Verma examines all tracks individually from the film's score by Ajay-Atul.
Readers' Choice: Indian Stars Who Should Feature At Tussauds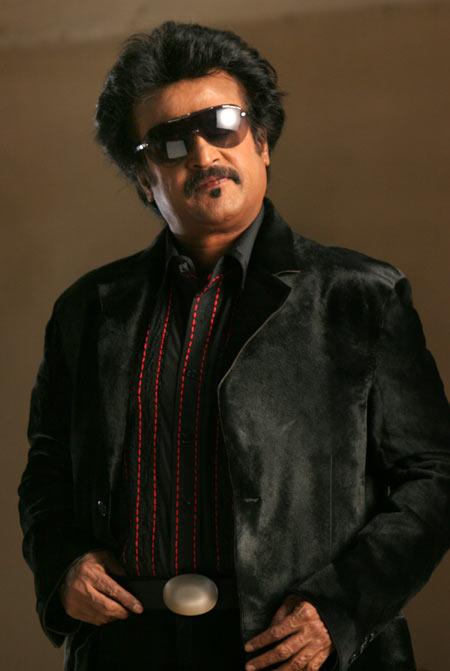 Readers have a wicked sense of humour. Here's proof.
Meet The Survivors of Television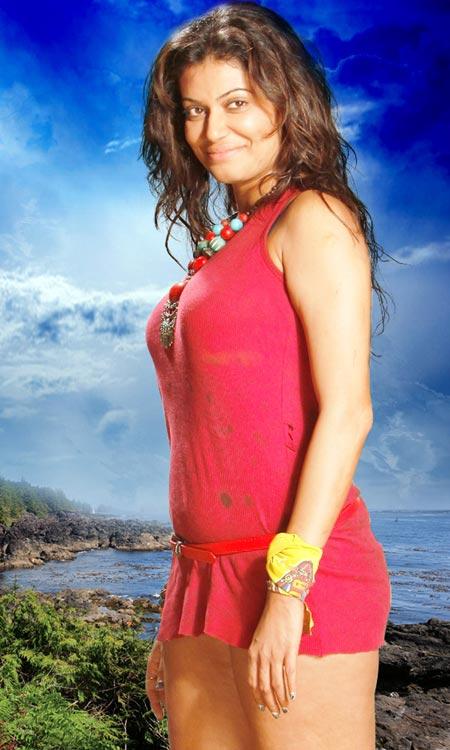 Here's a look at the celebrity contestants on the show.
January 05, 2012
MUST SEE: The Top 50 Movie Stories Of The Year -- IV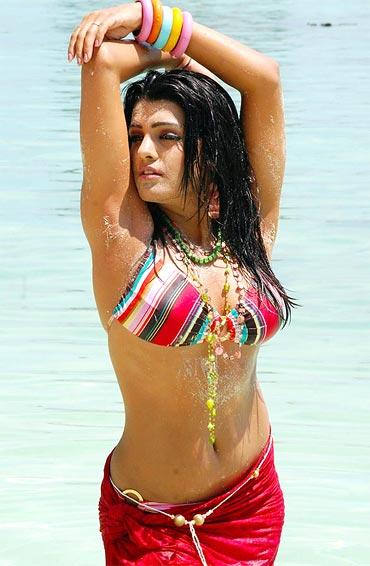 Check out the fourth batch in our special five-part series on the most popular Rediff Movies stories from last year.
How Sidhartha Mallya surprised Deepika on her birthday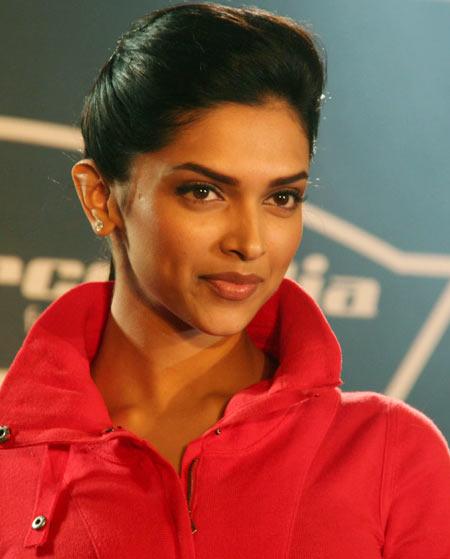 Here's what your favourite celebrities are tweeting.
Gen-Next arrives in Malayalam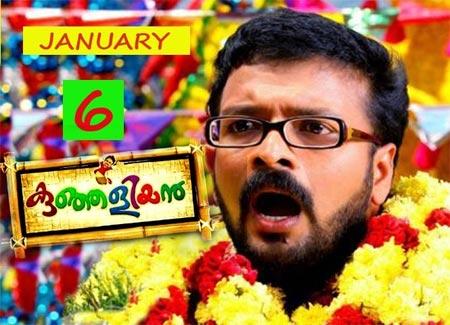 A look at the three new films that are releasing this weekend in Malayalam.
Like The Kahaani Trailer? VOTE!
Vidya Balan packs in another powerful performance in her upcoming film.
'I learnt cooking by trial and error'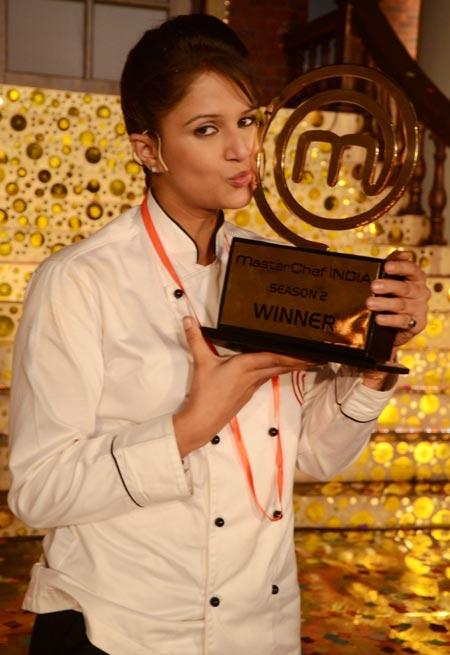 Master Chef India winner Shipra Khanna gets candid on Rediff Chat.
German orchestra to play Rahman's music in 5 cities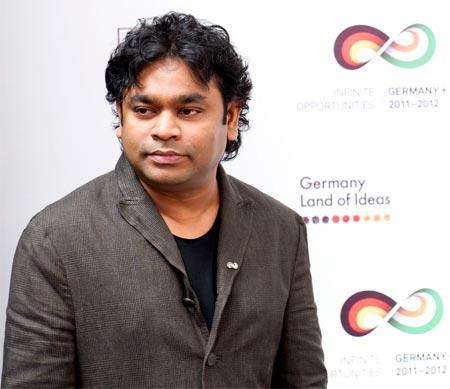 The 100-member strong musical alliance between the German film orchestra and students of Rahman's KM Music Conservatory, Chennai will perform together.
The Most Dramatic Reality TV Stars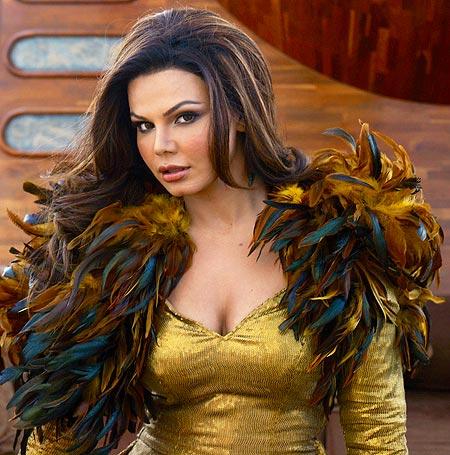 Rakhi Sawant leads the pack.
Is the Jism 2 poster sensuous or vulgar? Tell us!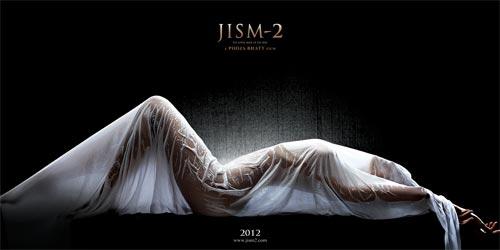 Write in!
Madhuri joins Tussauds: Which Indian star should get waxed next?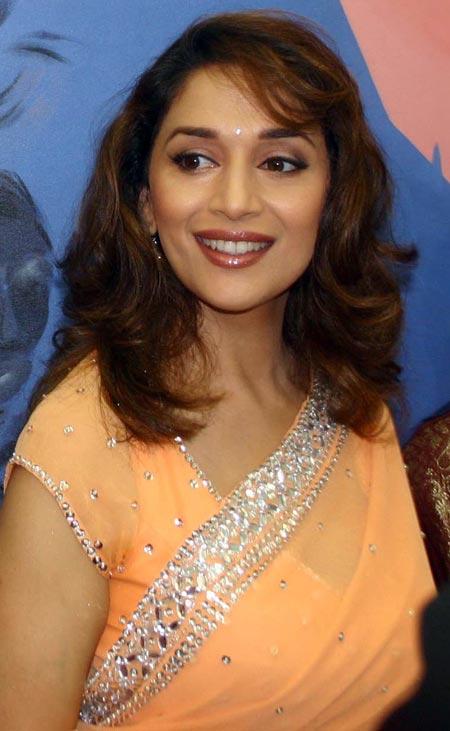 Write in!
Bobby Deol: I don't have any regrets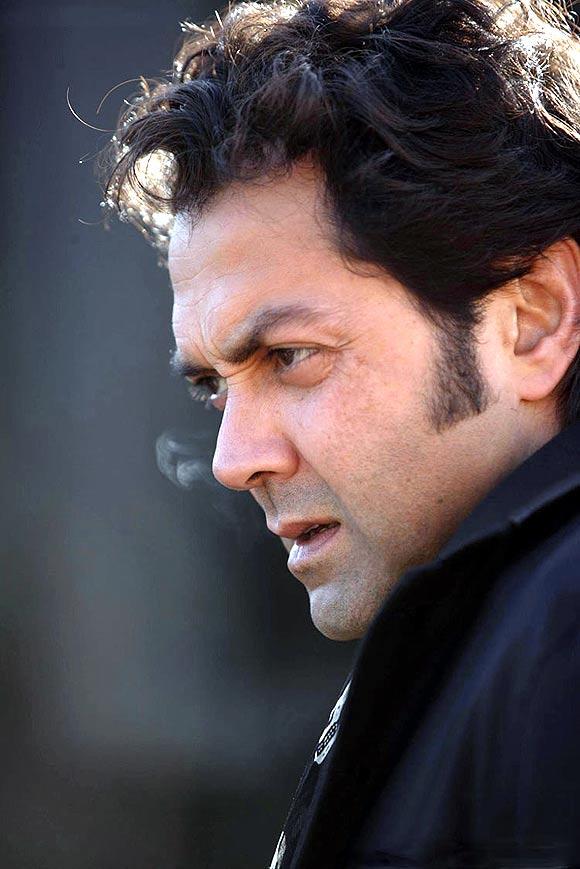 A regular in Abbas-Mustan's films, Bobby Deol talks about his working relationship with the director duo, his new film, Players, and much more.
PIX: Bipasha, Sonam add glamour to Players Dubai premiere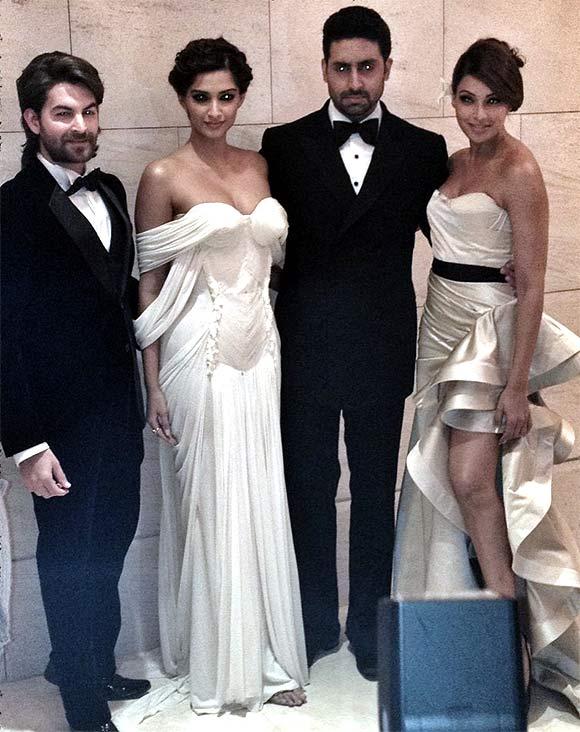 Neil Nitin Mukesh tweets the red carpet pictures of the film's Dubai premiere.
January 04, 2012
Sherlyn: Why do people ask who I sleep with?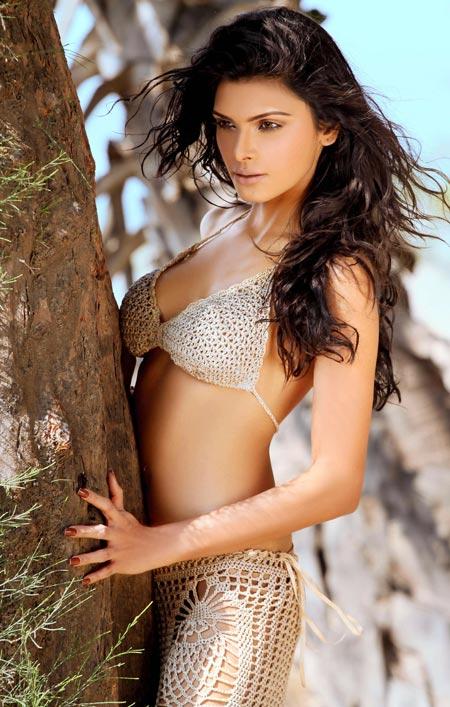 Here's what your favourite celebrities are tweeting.
Nandita: Motherhood has made me choosy about films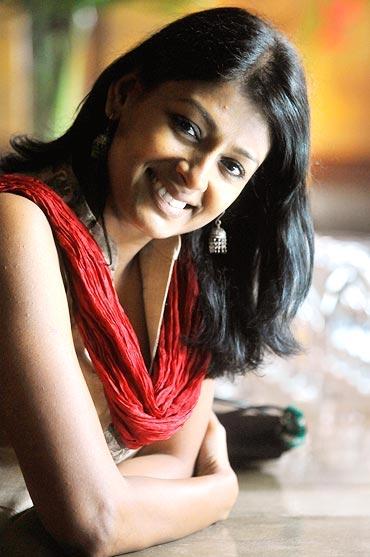 The actress talks about films and motherhood.
Top Malayalam Film Directors of the Year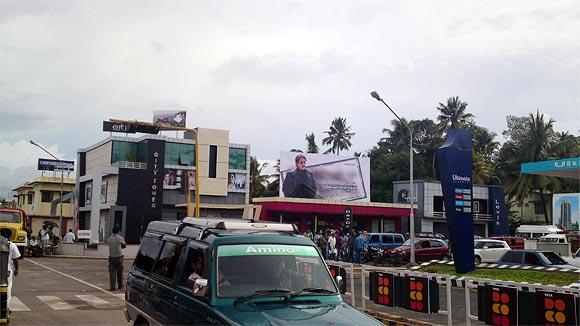 Here's looking at the best Malayalam directors who called the shots in 2011.
MUST SEE: The Top 50 Movie Stories Of The Year -- III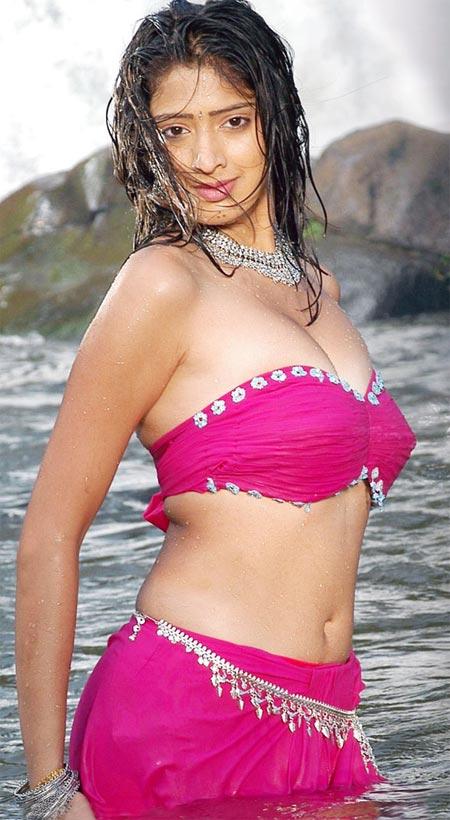 Check out the third batch in our special five-part series on the most popular Rediff Movies stories from last year.
SPOTTED! Aditya Chopra, Rani At Mumbai Airport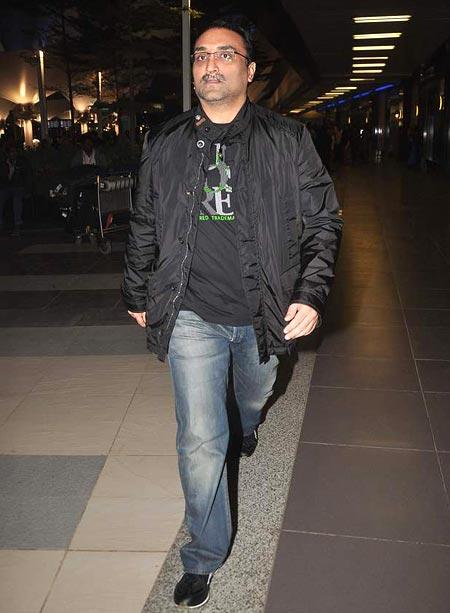 The reclusive filmmaker, who'd evaded being clicked for fifteen years, arrived in India after a family vacation.
'Today's movie posters have lost their charm'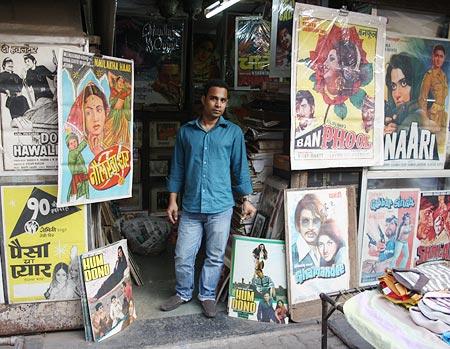 Deep inside the bylines of Mumbai lies a tiny shop that sells rare old movie posters.
The Year In Pix: Bollywood's Famous Con Jobs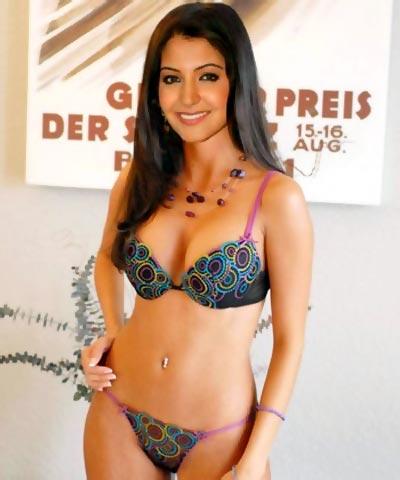 Several actresses unknowingly turned models for raunchy photos that went viral on the internet.
Baby Boom in Bollywood!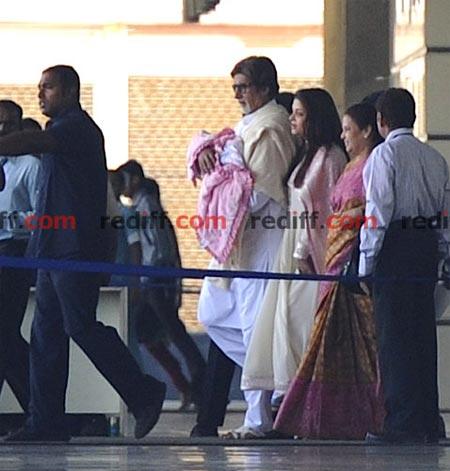 The year 2011 saw quite a few babies born, and many more on the way.
VOTE! Who Will Win Bigg Boss 5?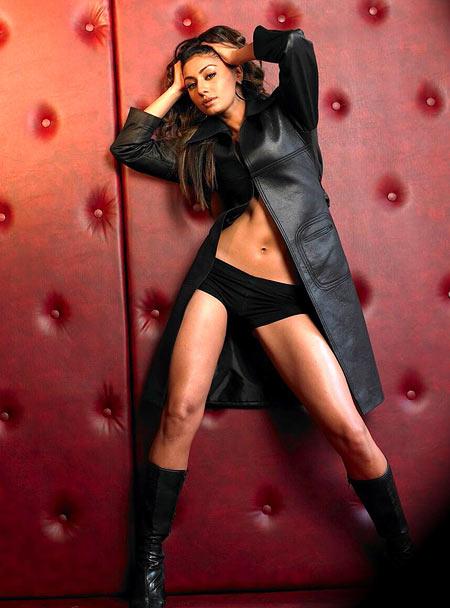 Finale is just round the corner with five inmates remaining in the house!
January 03, 2012
Hrithik Roshan, Pooja Bedi banned from Bigg Boss finale?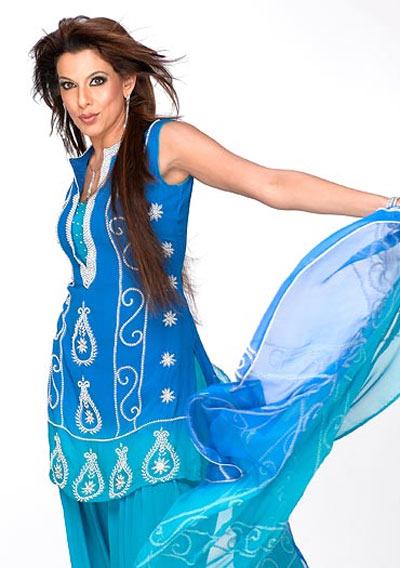 Here's what your favourite celebrities are tweeting.
The Top Five Tamil Songs of 2011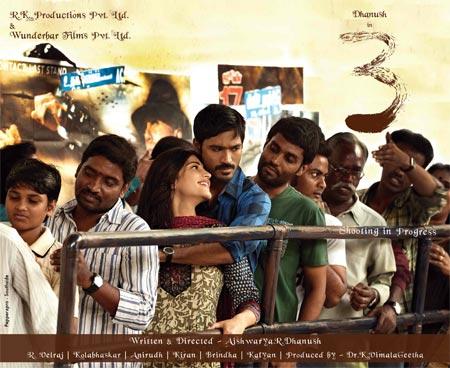 Dhanush's Kolaveri Di became a worldwide hit.
PIX: Shriya, Sonakshi Sizzle On Cricket Calendar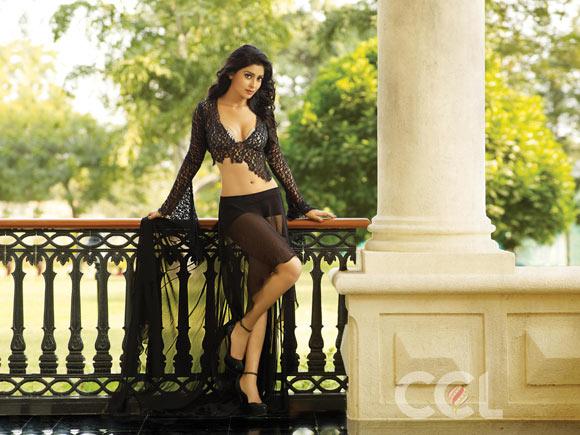 These stunning heroines glam up a calendar photoshoot.
MUST SEE: The Top 50 Movie Stories Of 2011 -- II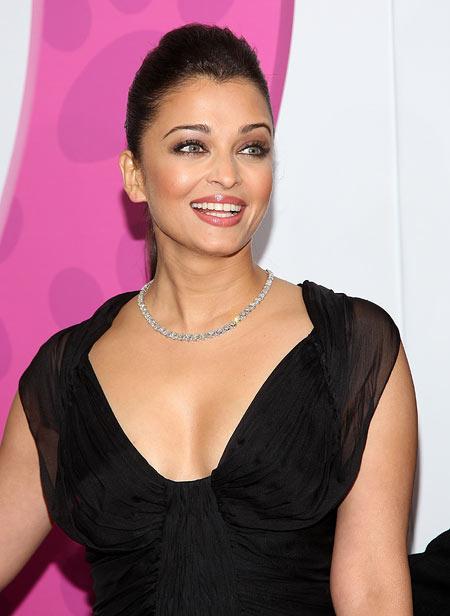 Here's the second batch in our special five-part series on the most popular Rediff stories from last year.
'Players will blow your mind away'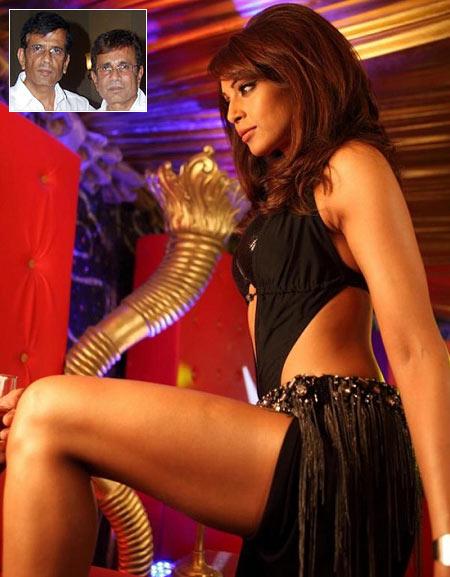 Director duo Abbas-Mustan talks about their upcoming thriller.
Age matters, feels Kareena Kapoor!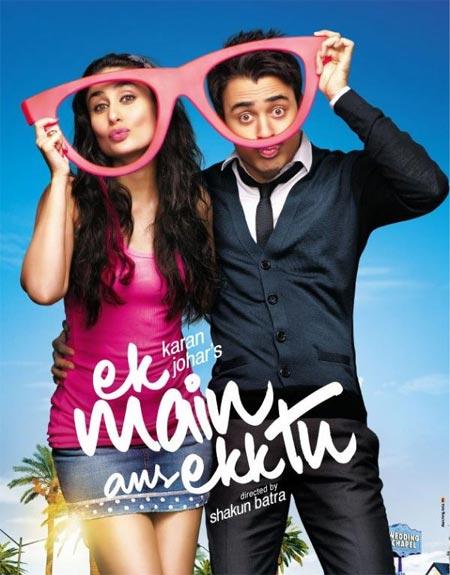 The actress is all set to play an older woman to her man in Ek Main Aur Ekk Tu.
Nandita Das: I'll always support kids' films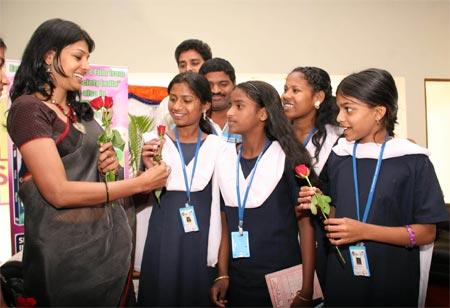 Nandita Das talks about Children's Film Society of India and why it needs to be promoted in India
The Most Anticipated Hollywood Films Of 2012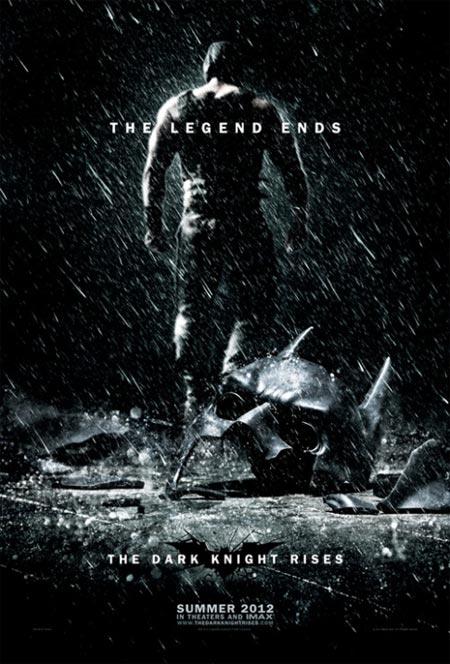 Some of the most high profile films are lined up for release this year.
The Top Ten Twitter Controversies Of 2011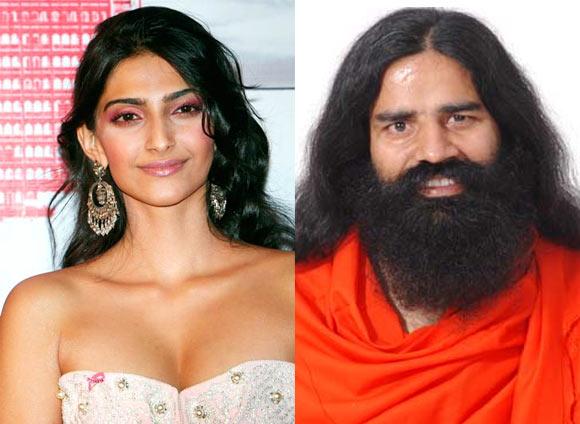 Bollywood celebs cooked up quite a storm with their tweets this year.
The Worst Performers of Bollywood in 2011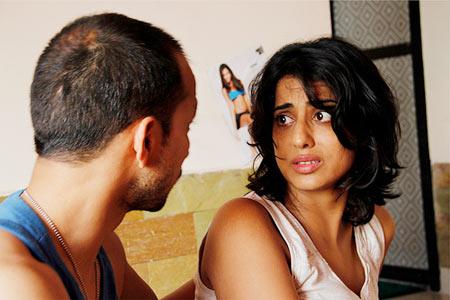 A look at ten things that not just refused to do their job but proved too groanworthy to overlook.
January 02, 2012
Divorce might make Russell Brand richer by 20 million pounds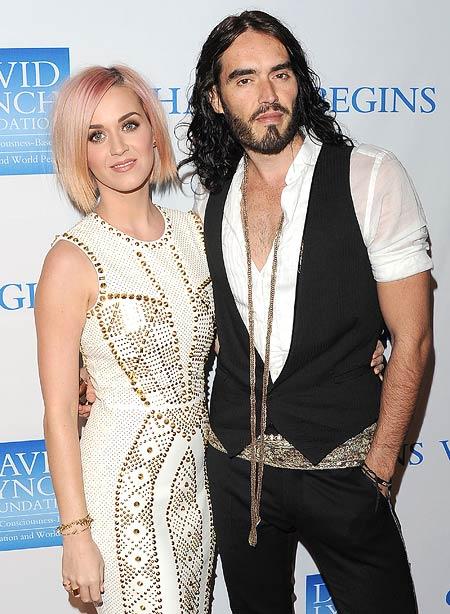 Get your lowdown on what's going on in the world of Hollywood, right here!
MUST SEE: The Top 50 Movie Stories Of 2011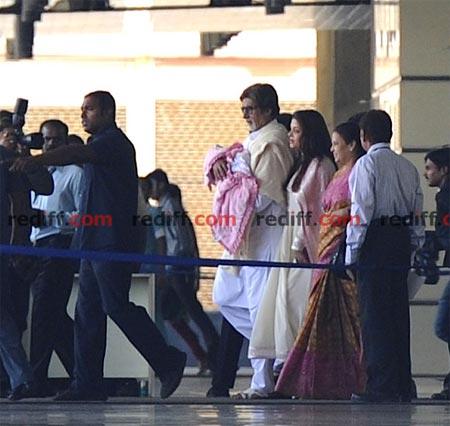 Check out the first part of the five-part series.
'Dev Anand was too much in love with himself'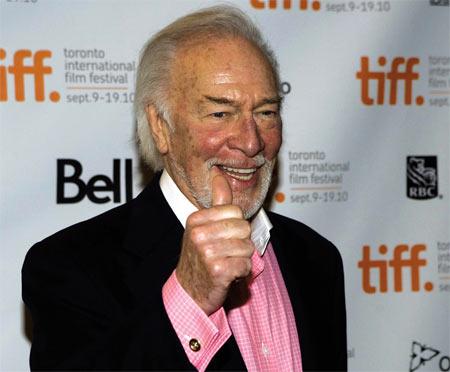 wonders why the evergreen legend did not make brilliant films even in his old age, like some of his peers in the West.
Top Telugu Directors of 2011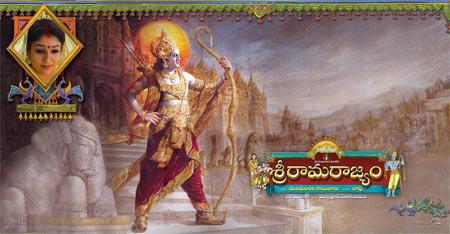 Here's looking at the best Telugu directors who called the shots in 2011.
Raja Sen: Top 5 Hindi Directors 2011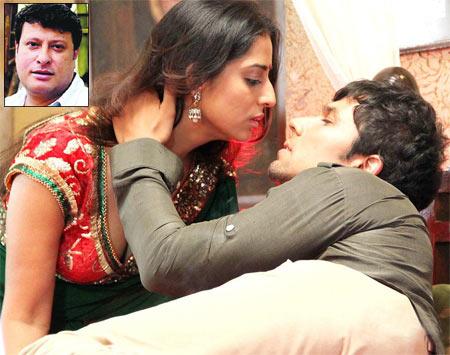 lists the top five directors, who shone through their films in 2011.
Bollywood welcomes 2012!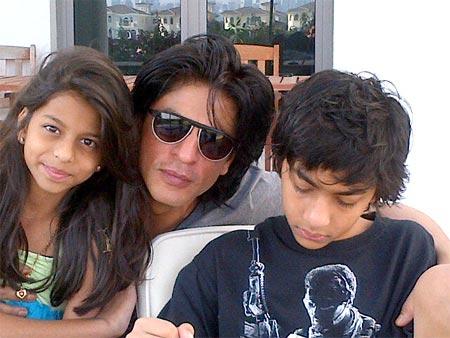 Here's what your favourite celebrities are tweeting.
The Most Anticipated Hindi Films Of 2012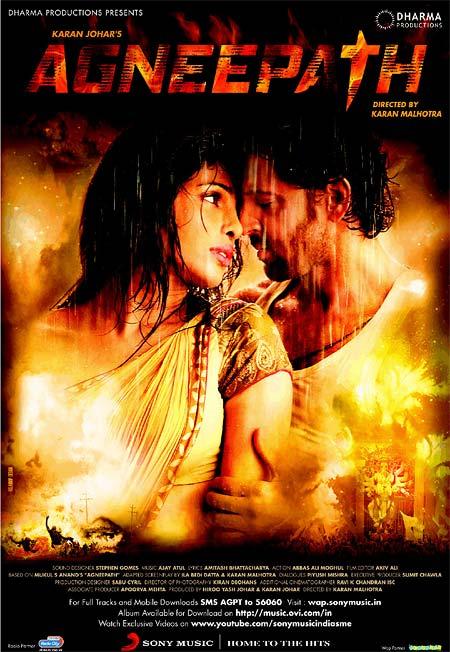 Here's looking at films that make the new year exciting, cinematically.
Sunny Leone: The world knows who I am and what I do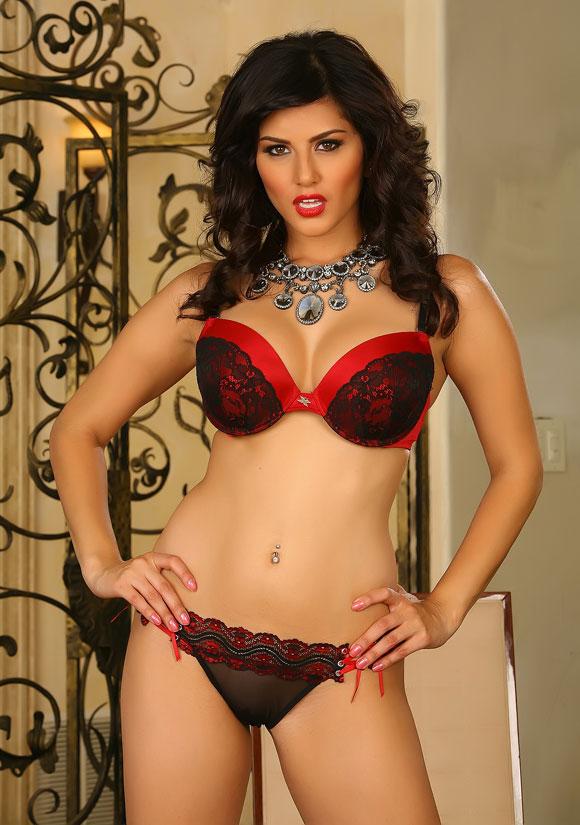 Evicted from Bigg Boss, Sunny Leone comes clean about her Bollywood plans, and her stint in the house.
The Legends who left us in 2011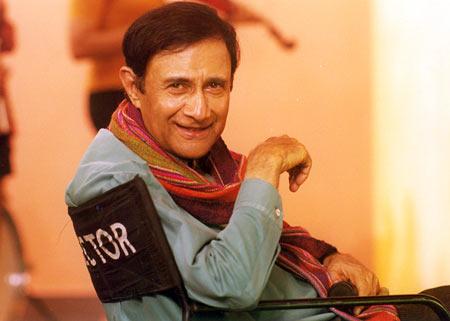 We look back at the talented folk who passed away last year.
Sumo wrestler to teach Bigg Boss housemates origami!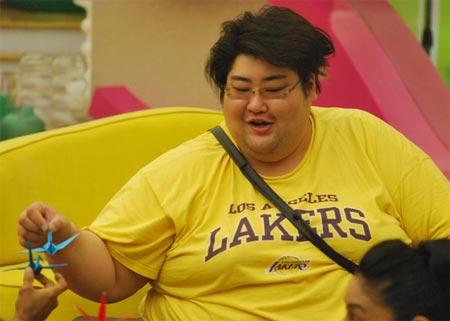 Former Japanese sumo wrestler Yamamotoyama has entered the reality show as a guest. The episode will air today.
Bollywood's Hottest Kisses of 2011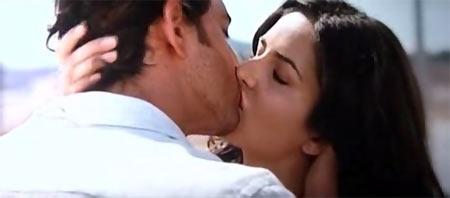 The year saw some steamy lip-locks in the movies.
PIX: Mallika, Lisa Rock New Year's Eve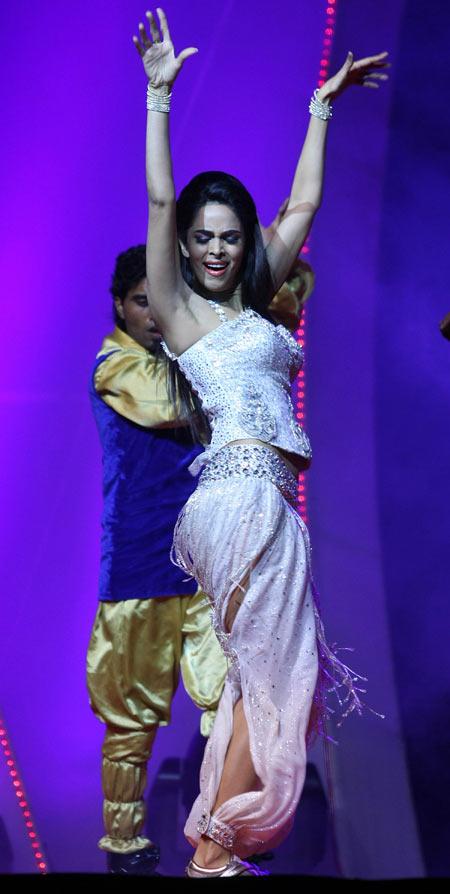 Mallika Sherawat and other actresses performed at various events in the city.
Archives
December 2011
|
November 2011
|
October 2011
|
September 2011
|
August 2011
|
July 2011
|
May 2011
|
April 2011
|
March 2011
|
February 2011
|
January 2011
|
December 2010
|
November 2010
|
October 2010
|
September 2010
|
August 2010
|
July 2010
|
June 2010
|
May 2010
|
April 2010
|
March 2010
|
February 2010