February 29, 2012
Irrfan Khan: I don't know how to promote myself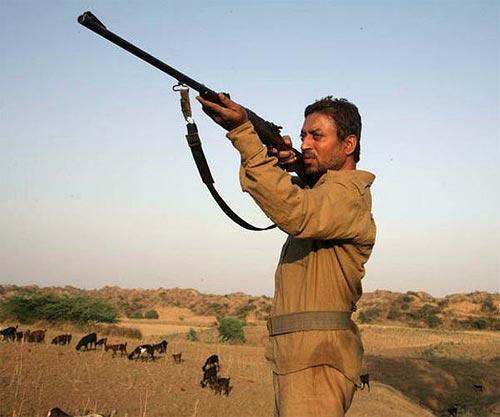 Irrfan Khan on his forthcoming biopic film Paan Singh Tomar.
'I was surprised by the response The Artist got'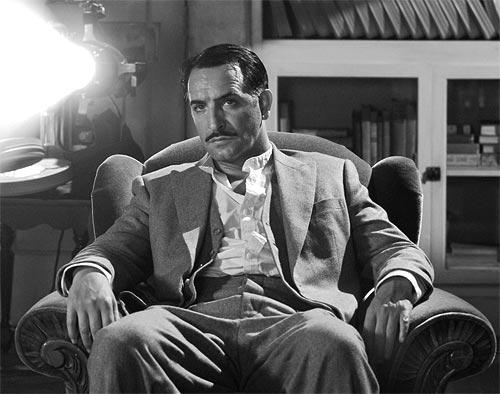 Interview with this years best actor winner at the Oscars, Jean Dujardin for his film The Artist.
Hollywood's biggest grossers don't make it to the Oscars!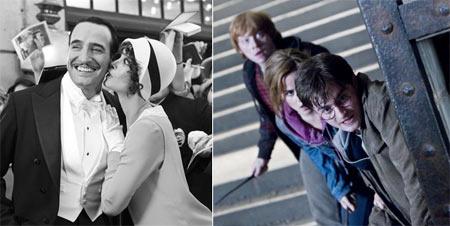 Films like The Artist and The King's Speech that reigned supreme at teh Oscars did decent business but the top grossers have a small presence at the Oscars.
'My husband didn't know who Saif and Kareena were'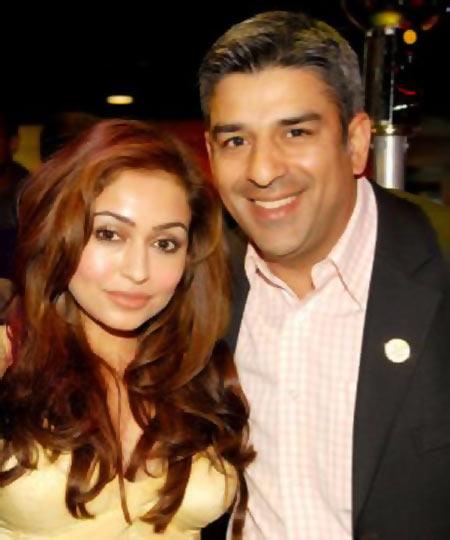 Tarina Patel, South African businessman Iqbal Sharma's wife, tells her side of the story in the Saif punching incident.
Nithya Menen: Controversies do hurt a lot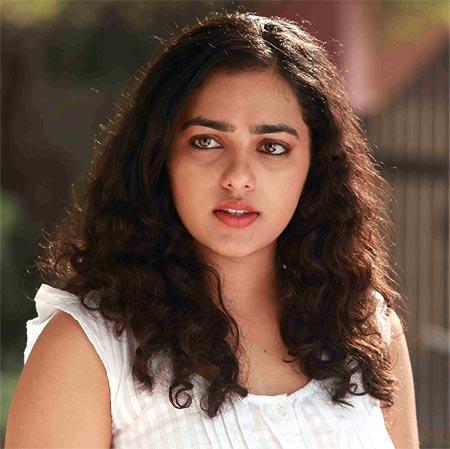 Nithya Menen talks about the controversies surronding her ban in Malayalam films.
PIX: Angelina's Oscar leg show wasn't her first!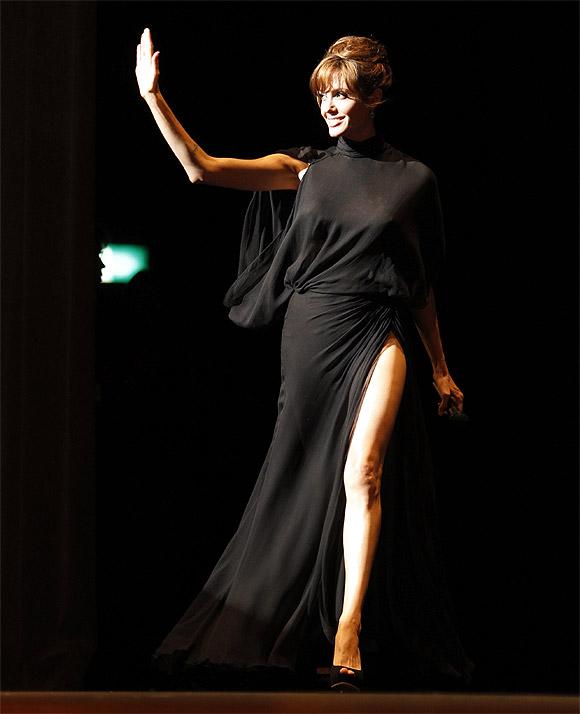 She's got perfect legs and loves to flaunt them at film premieres.
PHOTO: Poonam Pandey goes topless!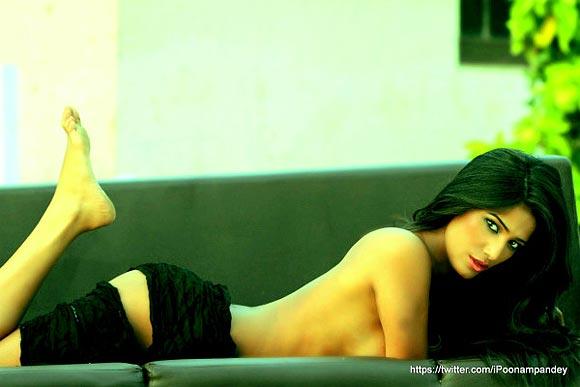 Here's what your favourite celebrities are tweeting.
When TV actors married their co-stars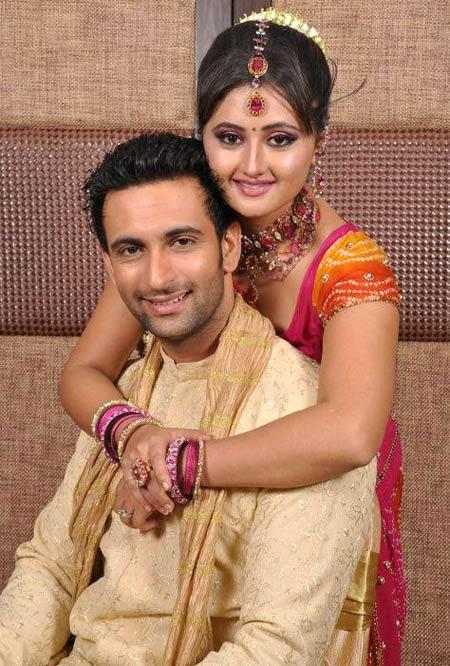 Uttaran couple Rashmi and Nandish Sandhu recently tied the knot on February 12.
'Aravaan is the turning point in my career'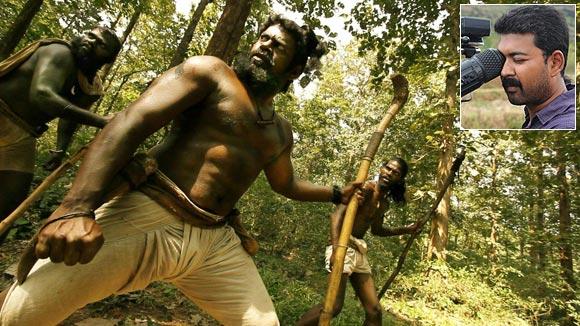 R Siddharth takes us through the jounrey of shooting Aravaan.
PIX: Ash, Lara attend the Deshmukh wedding reception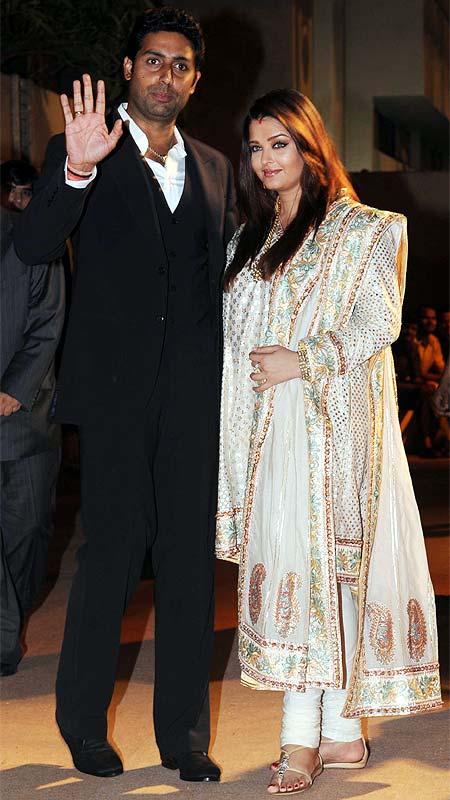 Riteish Deshmukh's brother Dheeraj's wedding reception saw a galaxy of stars on February 28.
Know the real names of Bollywood's Hottest Girls?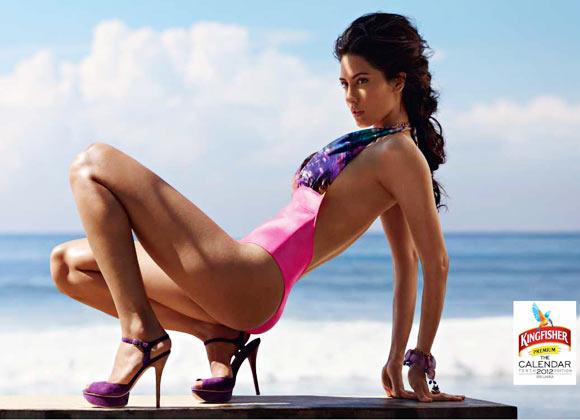 The real name of Kingfisher hottie Mallika Haydon, who debuts with an item number in Agent Vinod, is actually Maia!
February 28, 2012
Fans name a star after Shahid Kapoor!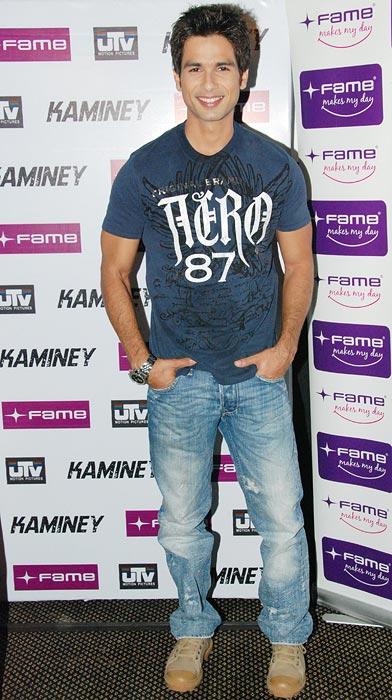 Here's what your favourite celebrities are tweeting.
Sholay, through the eyes of Salim Khan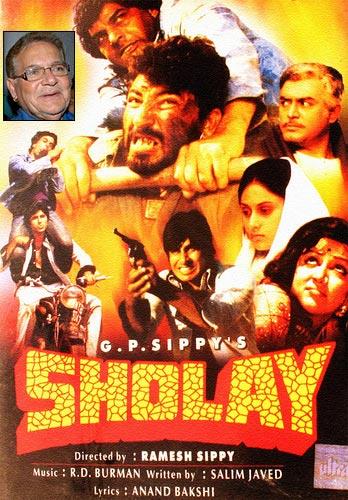 One of the most successful screenplay writers of his time, Salim Khan looks back at his most popular work.
'I don't have a typical item number in Agent Vinod'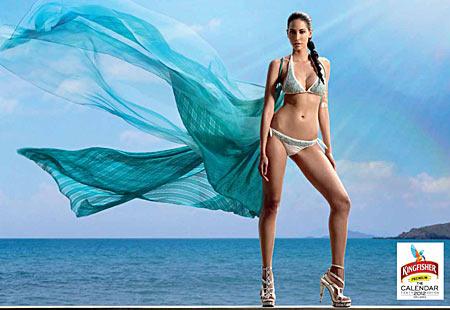 Malika Haydon is all set to make her Bollywood debut in a sexy item number in Agent Vinod.
The Deadliest Dacoits of Bollywood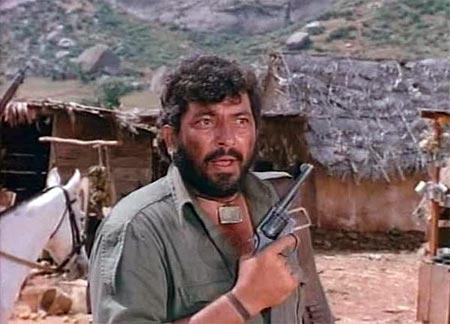 Irrfan Khan brings back the daaku back on screen with his upmcoming film Paan Singh Tomar.
Vidya Balan: I didn't believe I could be so sexy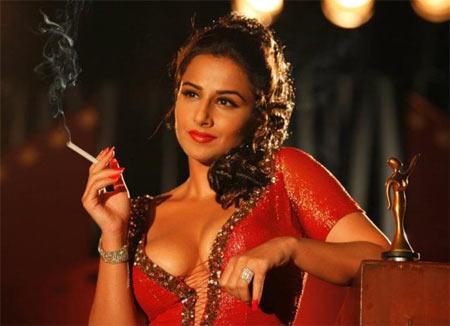 After the huge success of The Dirty Picture, Vidya Balan gets ready for Kahaani.
Eijaz Khan returns to TV with Shubh Vivaah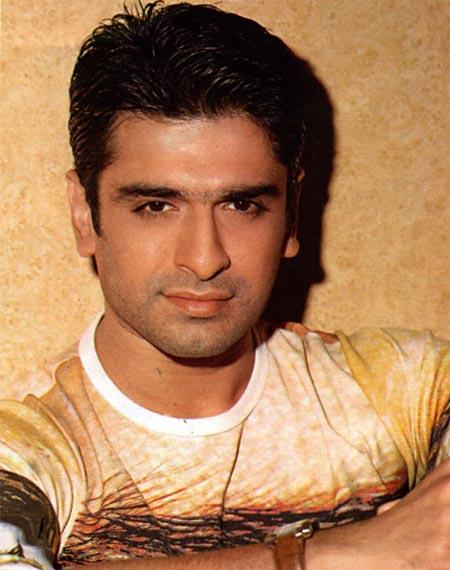 The actor stars in the new show Shubh Vivah, telecast on Sony Entertainment Television.
February 27, 2012
What you MUST know about Pakistan's first Oscar star!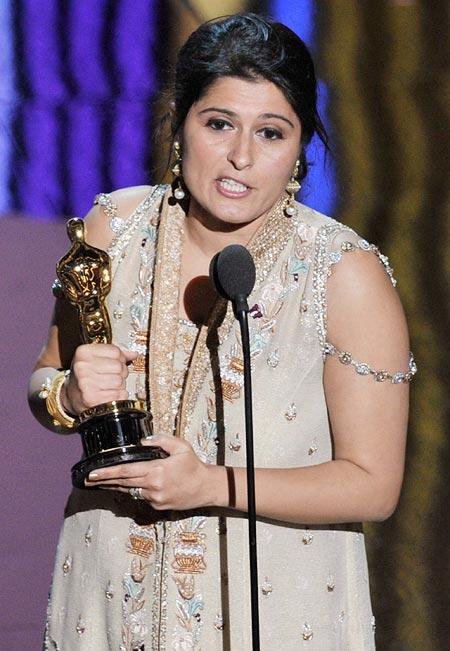 Documentary filmmaker of repute, Sharmeen Obaid-Chinoy has dedicated not only her Oscar but her own life to the cause of Pakistani women
PIX: Riteish-Genelia turn baraati's!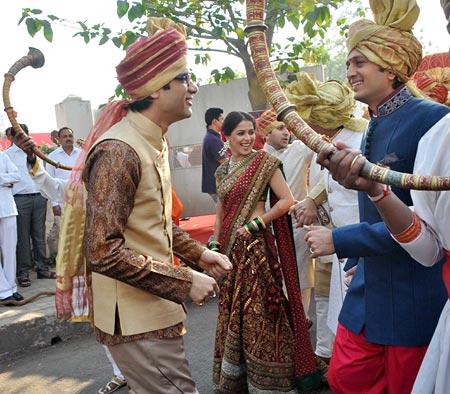 Dhreeraj Deshmukh's tied the knot with Deepshikha Bhagnani early today.
'I have been branded as a director who makes small films'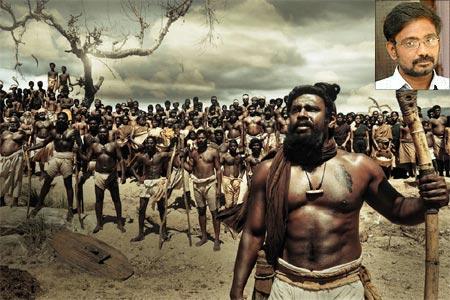 Director Vasanthabalan talks about venturing in to a period film.
A R Rahman performs at the Oscars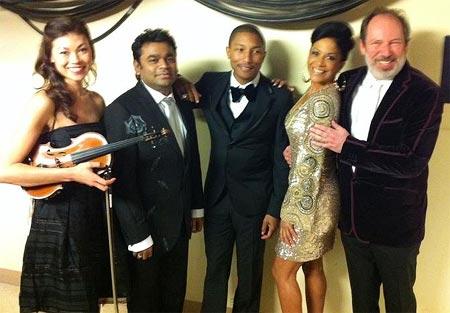 Here's what your favourite celebrities are tweeting.
Singham actress Kajal Aggarwal signs her next film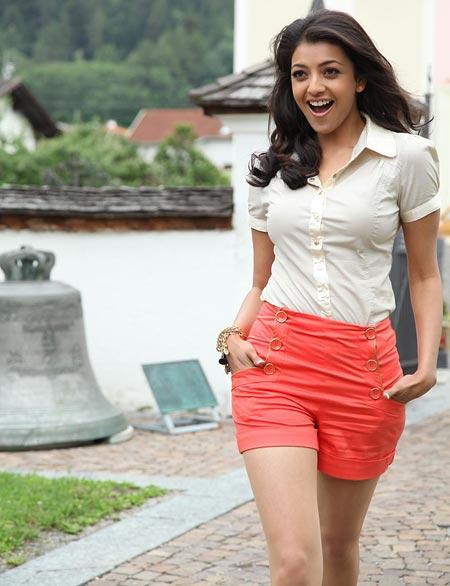 The actress apparently turned down Ajay Devgn's offer to star in his next film.
Oscar 2012 moments that stole the show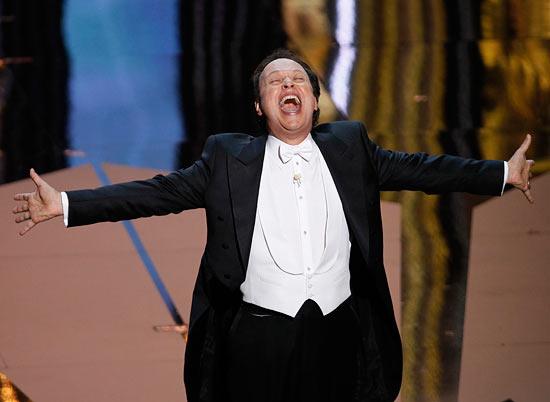 Here's looking at the most entertaining bits at the Oscars this year.
PIX: Glowing Shilpa Shetty at Dheeraj Deshmukh's sangeet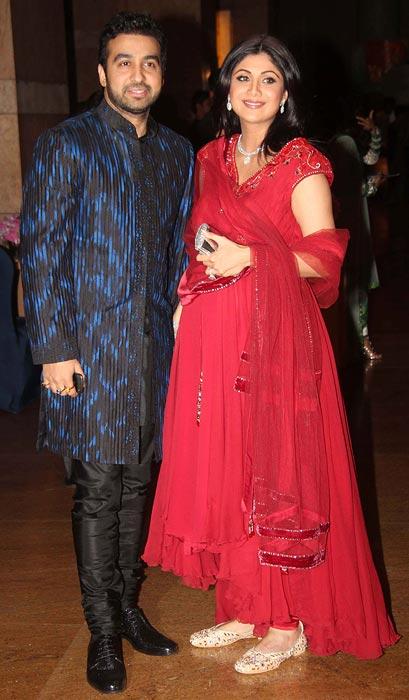 Riteish Deshmukh's brother is set to tie the knot today with Deepshikha Bhagnani.
Pakistan wins its first Oscar with Saving Face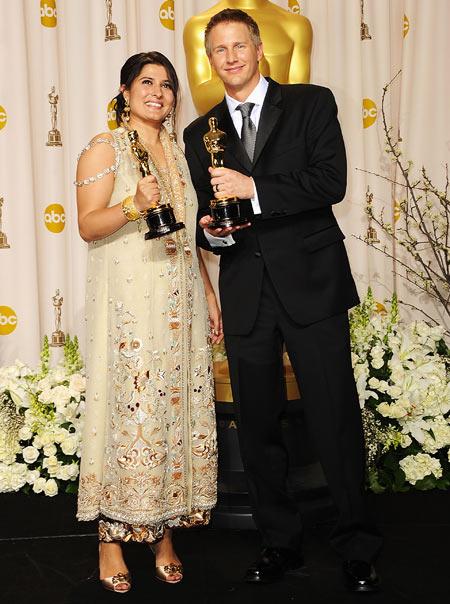 The film Saving Face won in the Documentary (Short Subject) category.
Oscar Fashion: The Best Dressed Ladies? VOTE!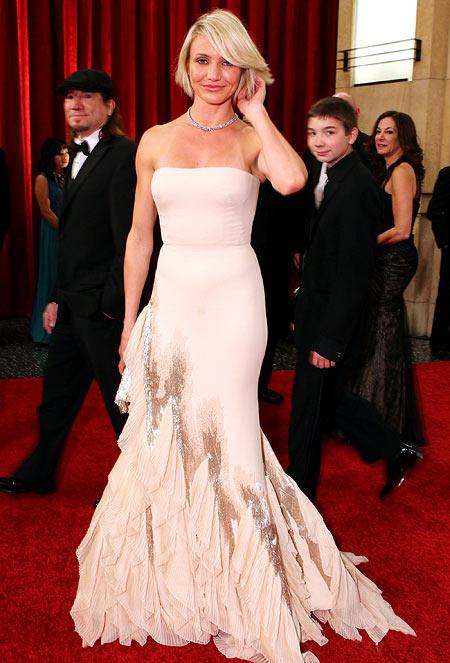 Here's looking at the fashion report card on the Oscars red carpet.
Oscars 2012: Angelina, Ambanis walk the Red Carpet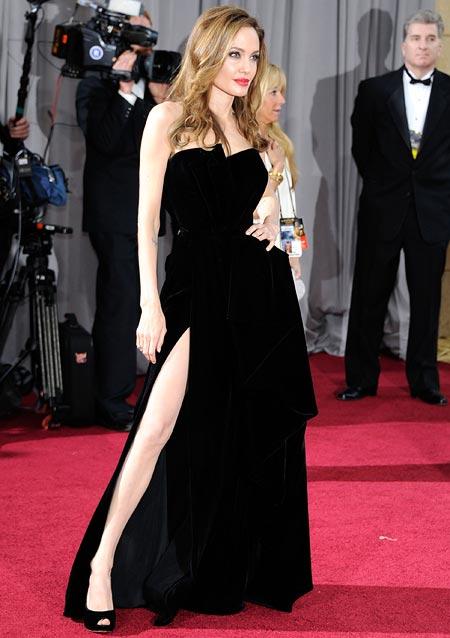 Take a look at the star arrivals.
February 25, 2012
WATCH: Danny Denzongpa's Chilling Scenes
On Danny's 64th birthday, we look back at what made him a star.
February 24, 2012
PIX: Shahid's wild birthday with bikini-clad women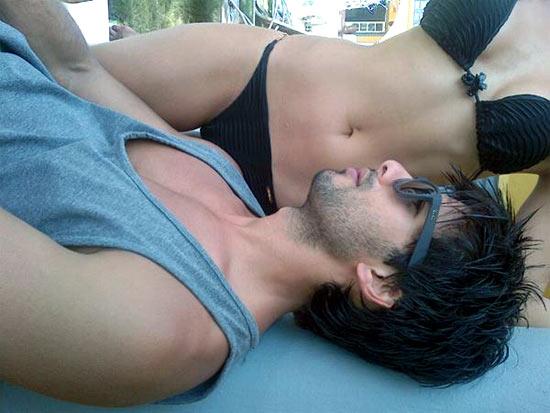 Here's what your favourite celebrities are tweeting.
Why Bhanu Athaiya wants to return her Oscar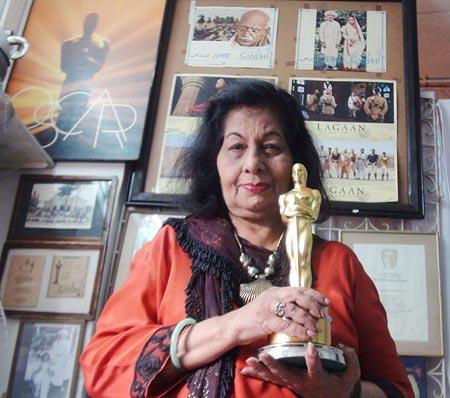 The costume designer, who had won an Oscar for her work in Gandhi, gives her reasons.
PIX: Giselli is the latest Hot Item Girl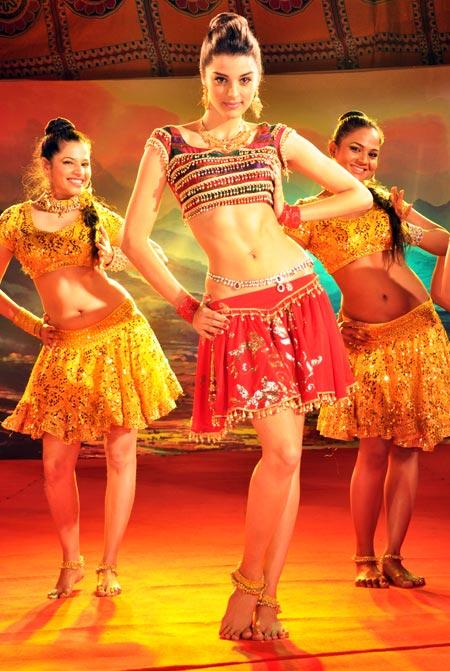 Giselli Monteiro, who had debuted in Love Aaj Kal, transforms into an item girl in her next.
Murali Gopy: My father is my hero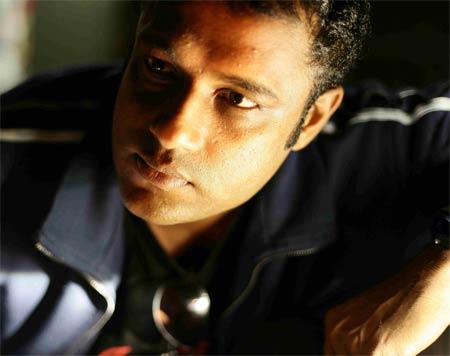 The writer-actor is making a comeback after a year in the upcoming film Ee Adutha Kaalathu
Makrand Deshpande in Malayalam Film
Get your lowdown on what's happening in Malayalam cinema.
WATCH: Amitabh Bachchan gets discharged from hospital
After spending 13 days at the Seven Hills hospital, the actor was discharged late Thursday evening.
February 23, 2012
Vikram Kumar: Ishq is a romantic film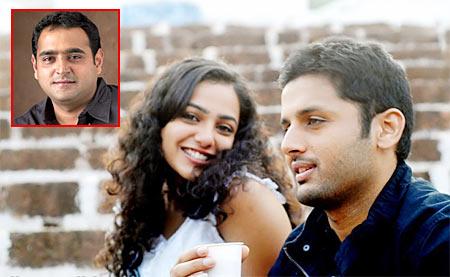 The director talks about his experience of working with the cast and crew of the film.
PIX: Jennifer Aniston gets star on Hollywood Walk of Fame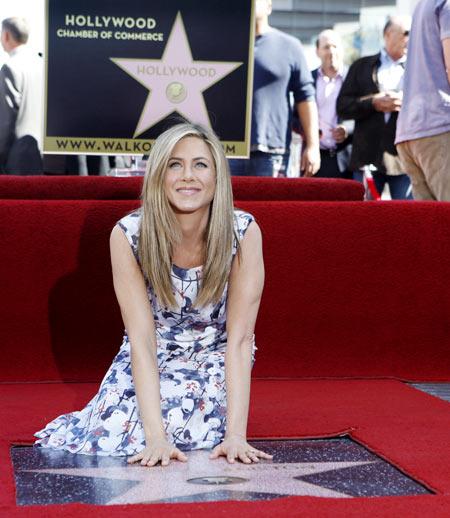 The actress was accompanied by boyfriend Justin Theroux, father John Aniston and costars Adam Sandler, Malin Akerman and Kathryn Hahn.
VOTE! The films that should NOT win an Oscar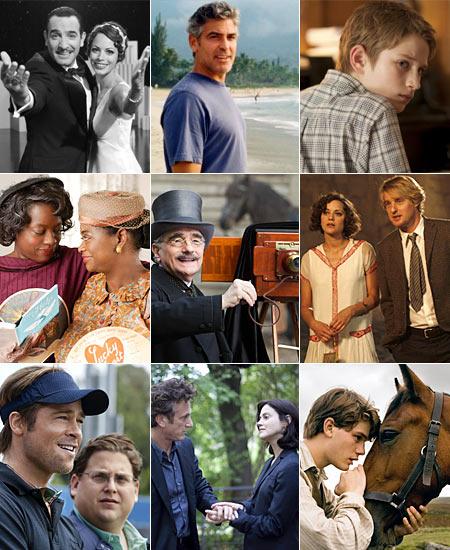 Don't think these films deserve it? Vote right here!
Oscar Gambling: The Best Picture nominees
tells us which movie has a good chance of winning the Oscar Awards that will take place on February 26.
Bollywood supports Saif Ali Khan
Here's what your favourite celebrities are tweeting.
Saif's been violent before. Here's when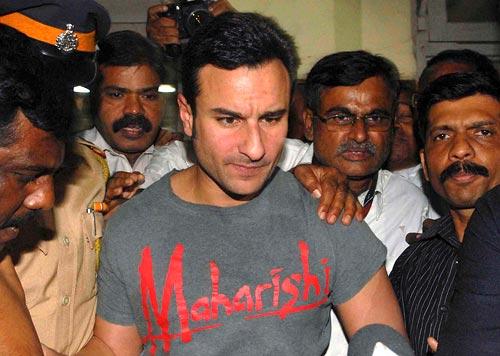 The actor got into a scuffle recently and had to be bailed out. Here's a look at when he's turned violent earlier
PIX: TV stars attend Vikas Kalantri's sangeet ceremony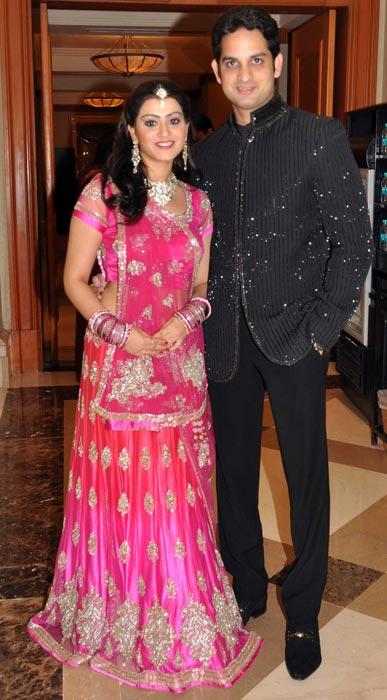 The actor, who was last seen in the film Dil Bechara Pyaar Ka Mara, is all set to tie the knot with TV actress Priyanka Chibber.
Falling in love with Meryl Streep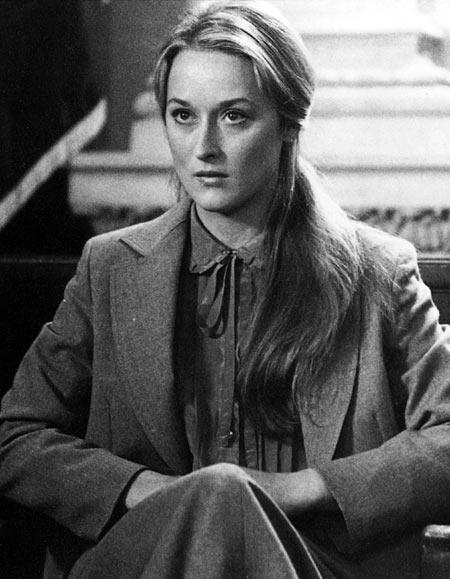 revisits his favourite Meryl Streep films that were showcased at the recent Berlin Film Festival.
Yash: Lucky has loads of fun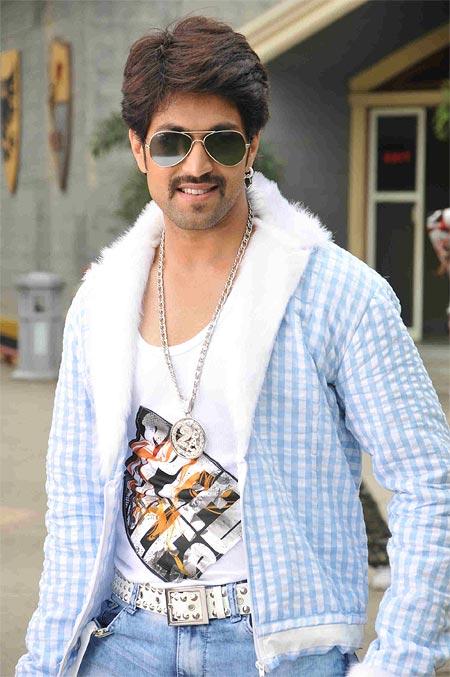 The actor will be seen playing a double role in the film
WATCH: Saif Ali Khan hits back with a counter complaint
After telling his side of the story, Saif responds with a counter complaint against Iqbal Sharma.
PIX: Deepika LOVES her high-neck dresses

The statuesque actress carries them off rather well too.
Saif Ali Khan: I was hit and I defended myself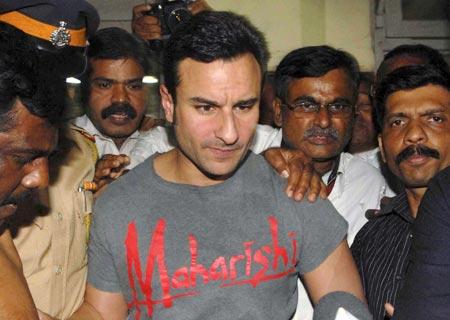 The actor, who was involved in a brawl late Tuesday night, tells his side of the story.
PIX: Bollywood's affair with snazzy neck pieces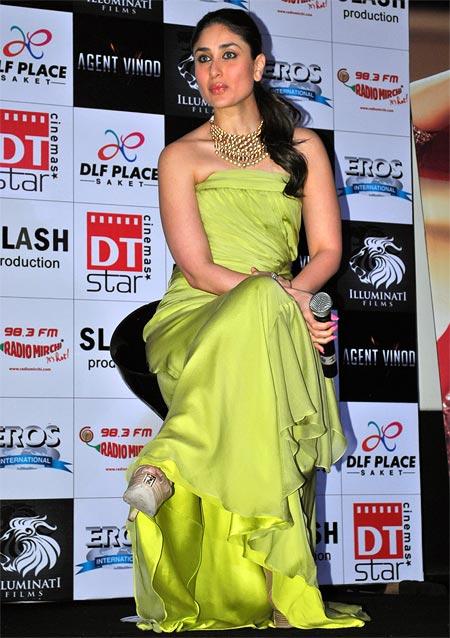 Tinseltown hotties show how to work pretty neck accessories to get the star appearance.
February 22, 2012
'If a film requires me to run naked on the street, I will'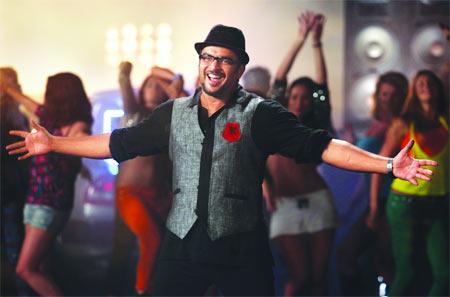 R Madhavan is ready to go to any length if he believes in a film. And he seems to really believe in his next, Jodi Breakers.
Ramya: Lucky is a fun ride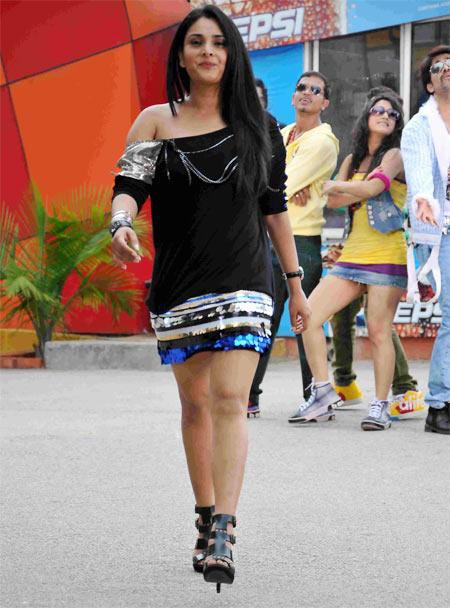 Ramya talks about her experience of working in Lucky.
What are the Oscar odds: The Best Actress nominees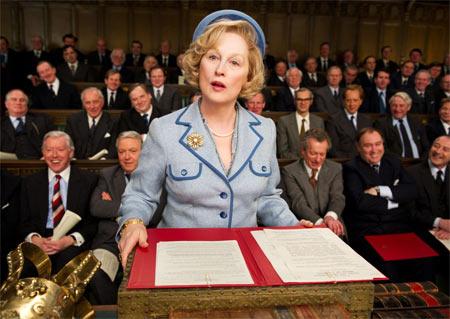 Meryl Streep stands a very good chance of winning this year.
The Bollywood Health Report Card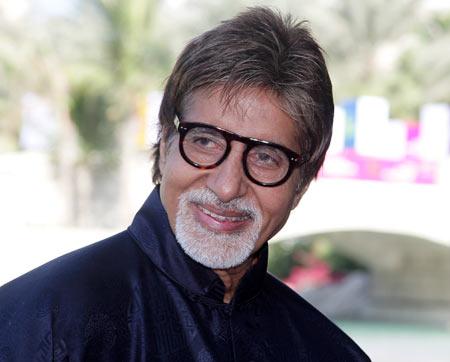 Despite following strict health regimes, most actors suffer problems due to unforgiving work schedules and at times, like Amitabh Bachchan, due to old injuries.
Amitabh: Beti B's name is not Abhilasha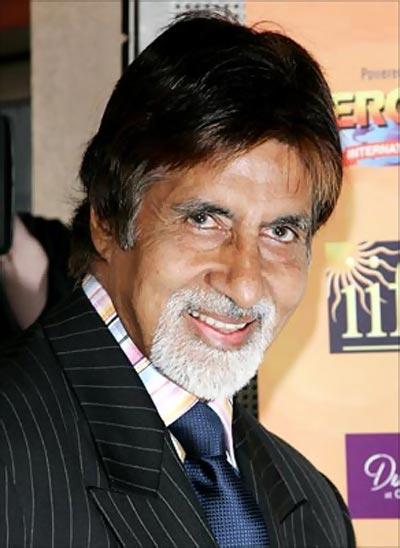 Here's what your favourite celebrities are tweeting.
VOTE! Who do YOU think will win at Oscars?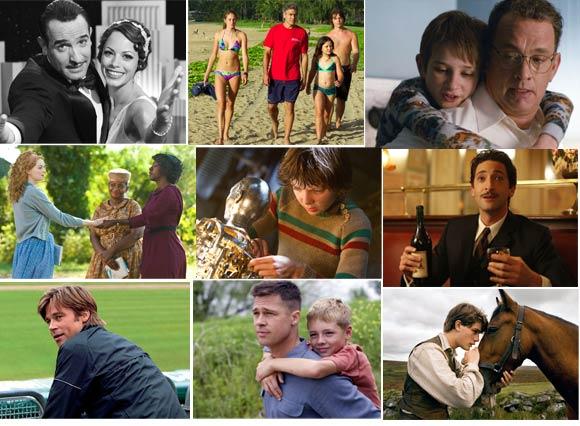 Make your own predictions here!
PIX: The Sexiest Hindi Movie Posters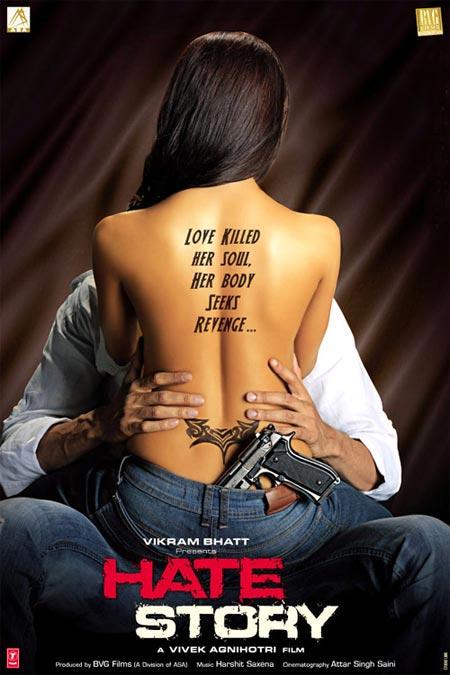 Vikram Bhatt's Hate Story has a HOT poster.
PIX: Now, Ashmit Patel goes nude!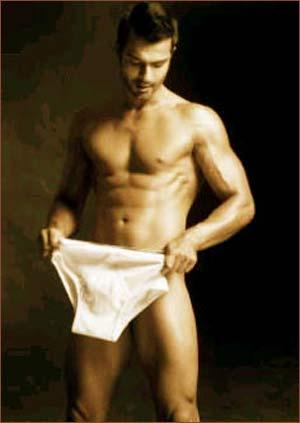 The actor took a cue from his girlfriend Veena Malik, who had posed nude for the FHM magazine.
PIX: Bollywood hotties flaunt 'dual' colours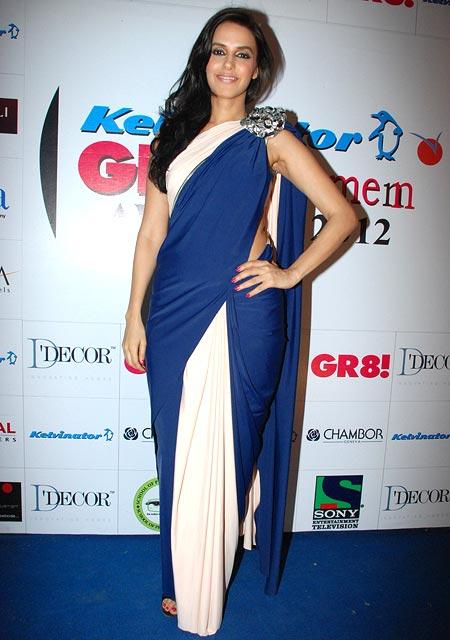 The two-tone dress is quite a hit with the filmi party animals.
February 21, 2012
What are the Oscar odds: The Best Actor nominees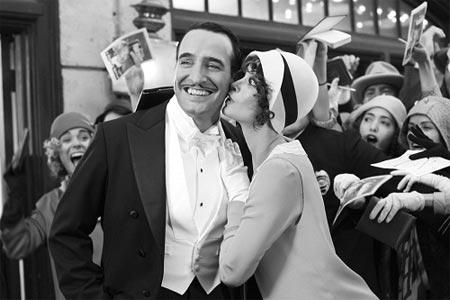 tells us who could come out on top when Oscar Awards take place come February 26.
PIX: Kodak Theatre gets ready for the Oscars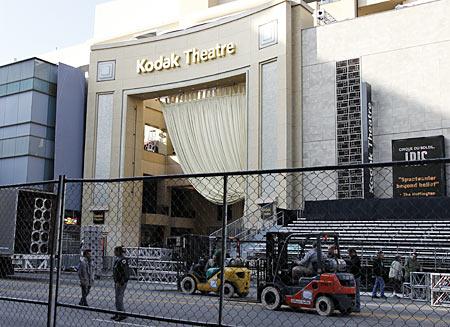 The 84th Academy Awards will be held on February 26.
After Nanban, it's Paagan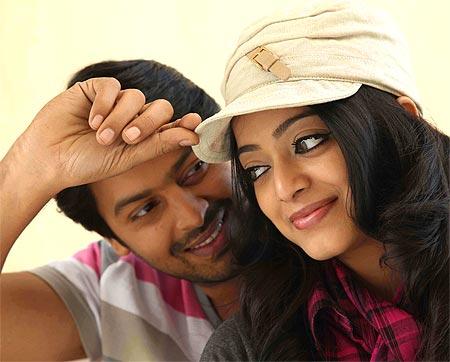 After a stependous performance in Nanban, Shrikanth is all set to play the lead in his next film Paagan.
Who'll be hotter in Jism 2: Sunny Leone or Sherlyn Chopra?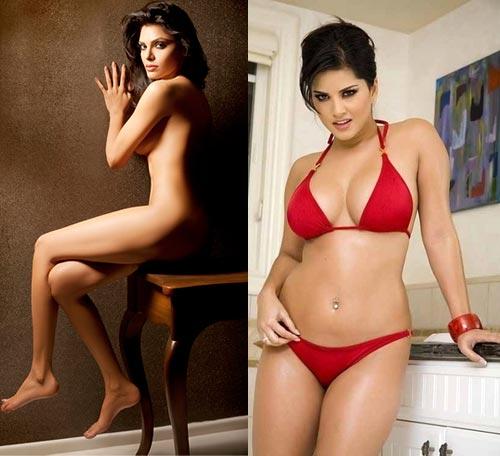 Here's what your favourite Bollywood celebrities are tweeting.
VOTE! Who should play Sati opposite Hrithik's Lord Shiva?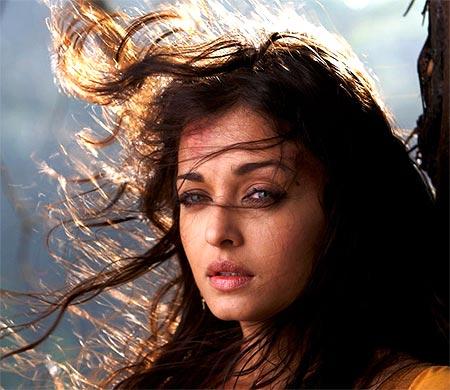 With the search for the leading man on Immortals Of Meluha film zeroeing in on Hrithik Roshan, speculation is rife about who gets to play the female lead!
What's Prez Obama listening to?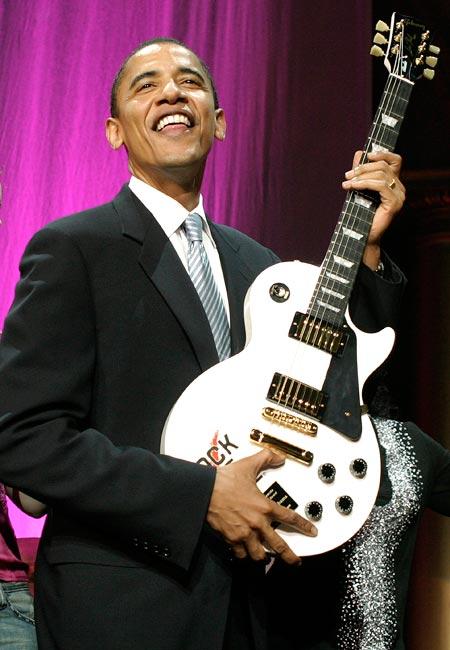 Here's a sneak peek into his playlist.
PIX: Taking Fashion lessons from Bipasha Basu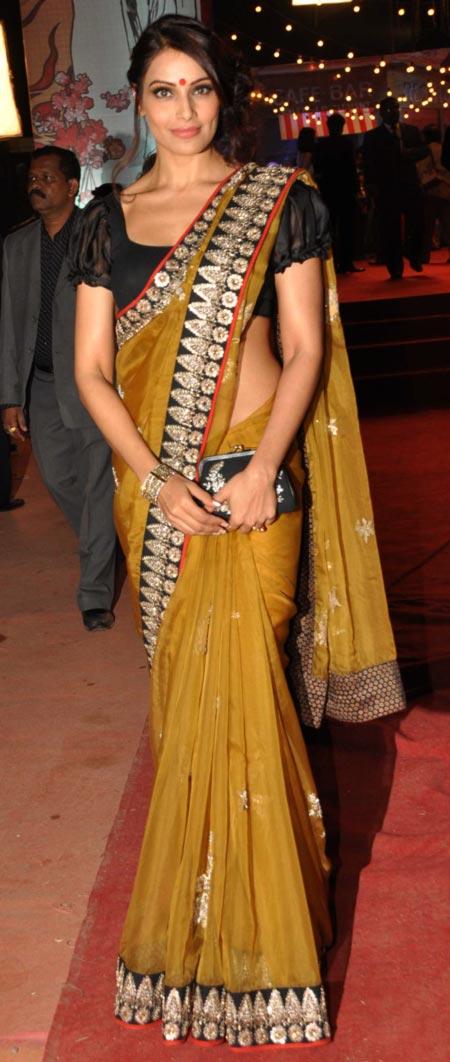 The actress is quite the clothes horse and gives us interesting outfits at public sightings.
'I am not the right person for reality shows'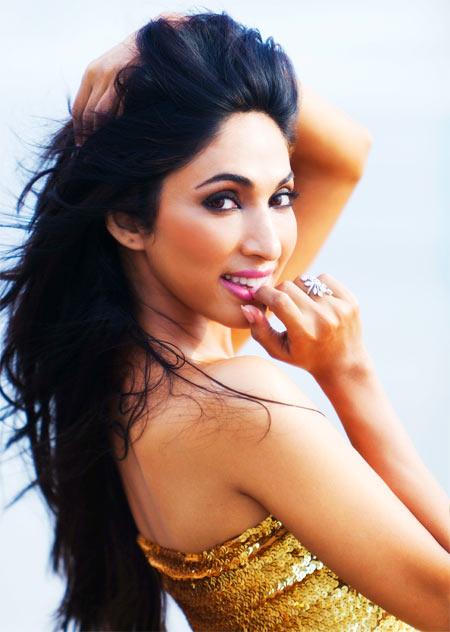 Actress Mouli Ganguly is quite excited about her television comeback.
How Irrfan brought Paan Singh Tomar to life on screen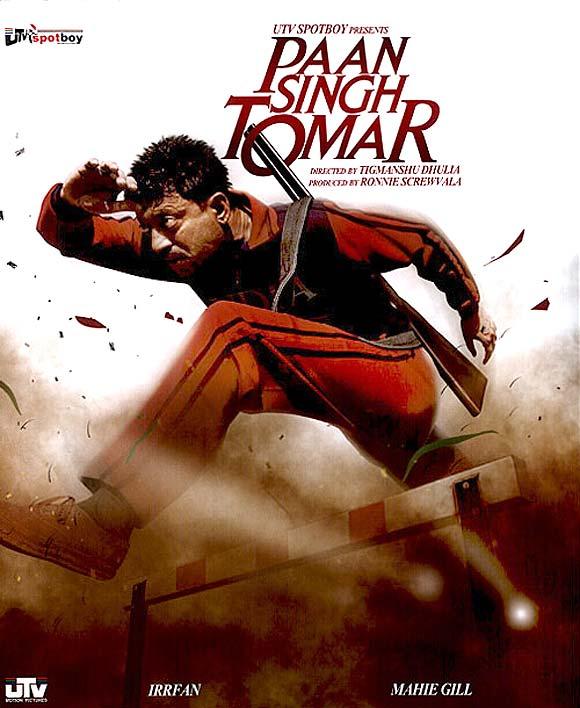 Tigmanshu Dhulia's new film unearths the fascinating but little-known tale of a medal-winning athlete and armyman who became a dacoit.
February 20, 2012
Must Watch Movies at the Berlin Film Festival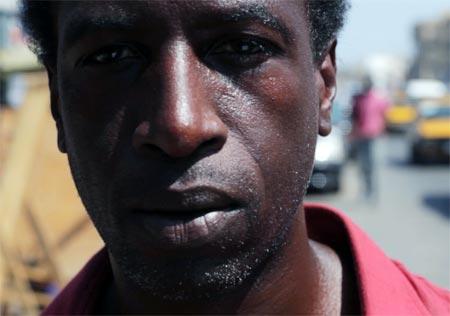 tells us why these top 10 movies are brilliant.
Bollywood celebrates Maha Shivaratri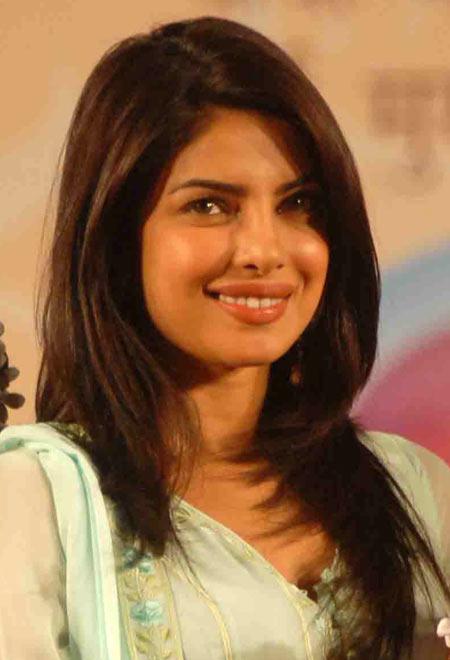 Here's what your favourite celebrities are tweeting.
Remaking Bharatan's classic Nidra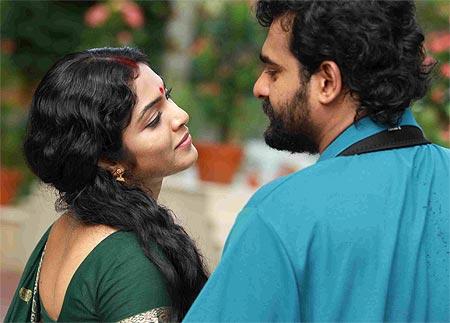 The remake will be directed by the legendary filmmaker's son, Siddharth Bharathan.
Why old Hindi songs rock commercials
Here's some interesting trivia.
Ten times the Oscars REALLY got it RIGHT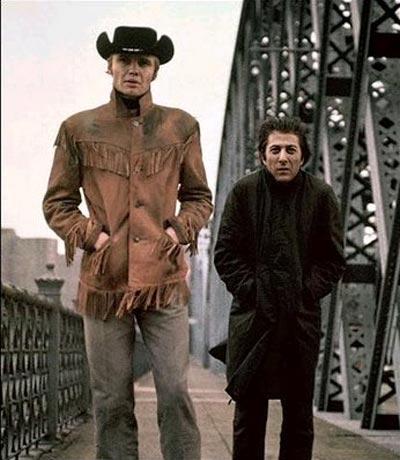 picks up 10 unpredictable Oscar winners over the years.
'Ash has beautiful eyes, Kareena has amazing skin'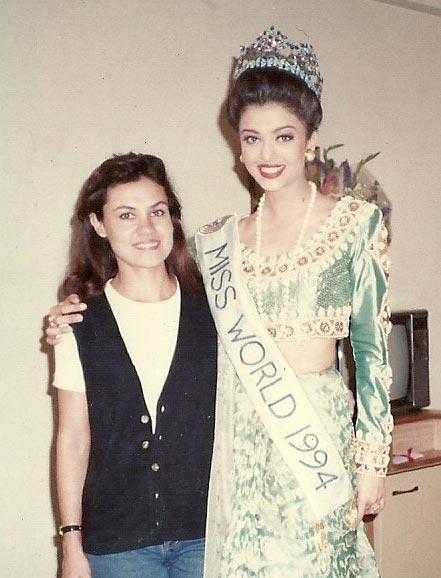 Celebrity make-up artist Marvie Ann Beck lists out her favourite actresses.
PIX: Stars arrive for Cosmopolitan Awards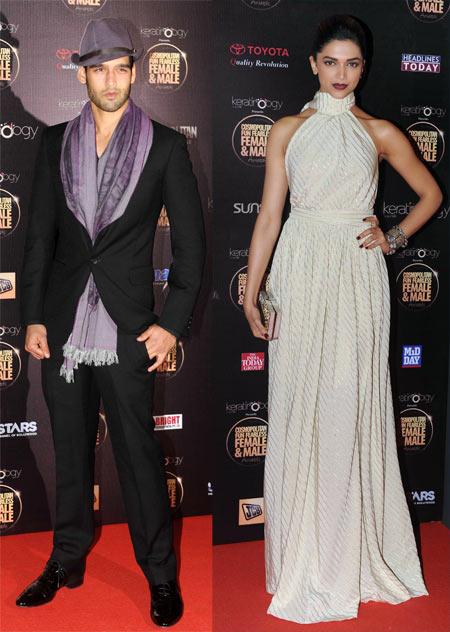 Check out the red carpet pictures.
PIX: Whitney Houston's final journey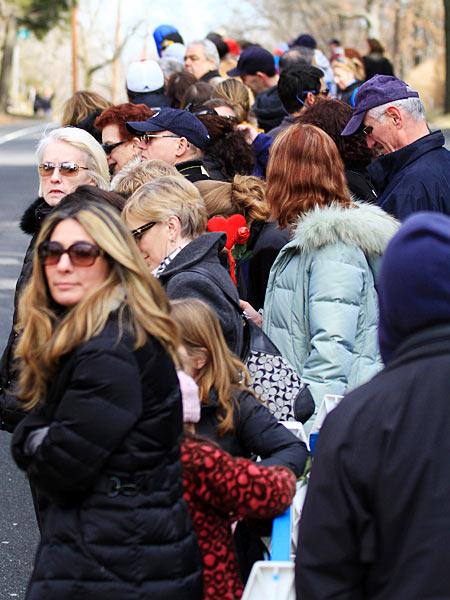 Fans, family and friends gathered together to celebrate the singer's life.
The Most Glamorous 'Heroines' in the movies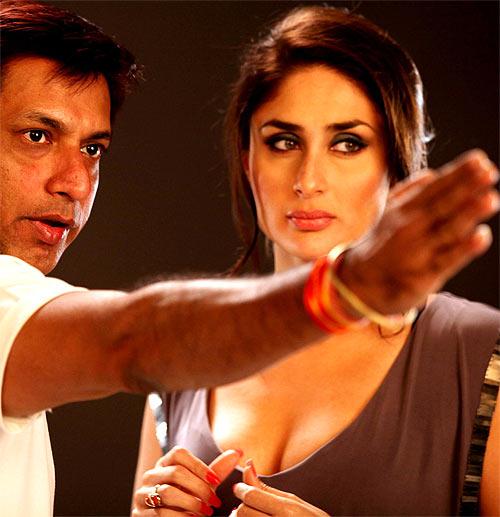 Kareena Kapoor looks super hot in her upcoming film, Heroine.
February 17, 2012
Three Malyaalam films gear up for release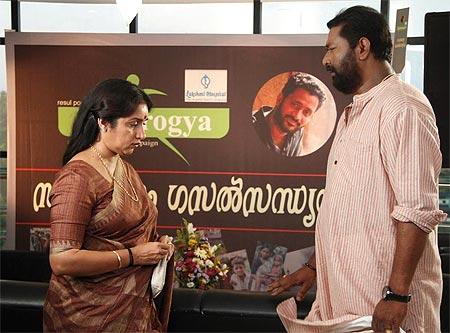 Small budget films hit the marquee this weekend.
Dilip Kumar: I'm well and on top of the world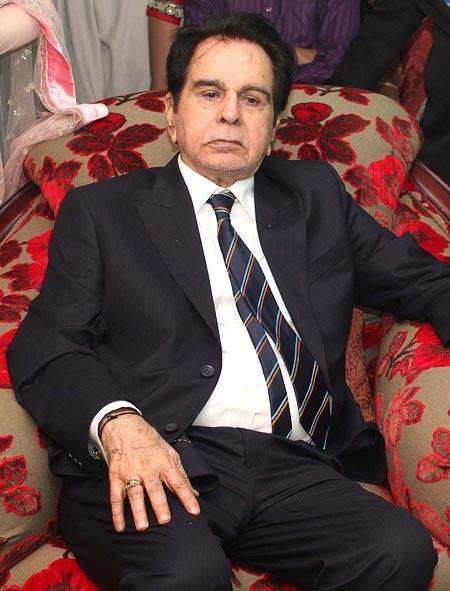 Here's what your favourite celebrities are tweeting.
PIX: Ekta Kapoor's WEIRD fashion sense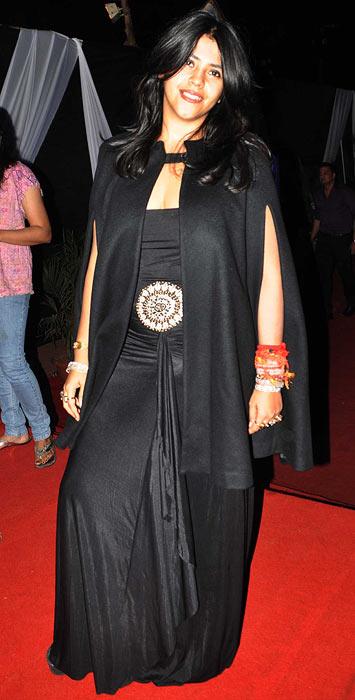 The ace producer is enjoying a successful career but needs to get a good stylist pronto.
'Poolarangadu is a complete entertainer'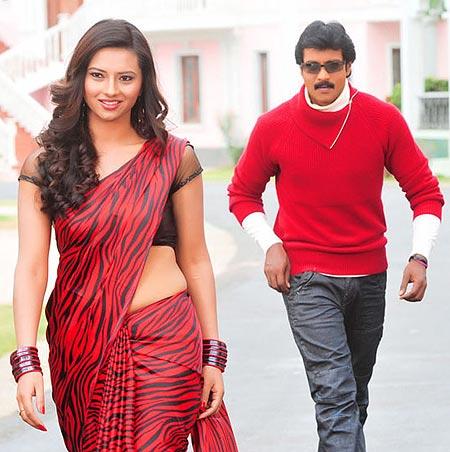 Telugu actress Isha Chawla talks about her new film.
Will Hrithik make a good Lord Shiva? Tell Us!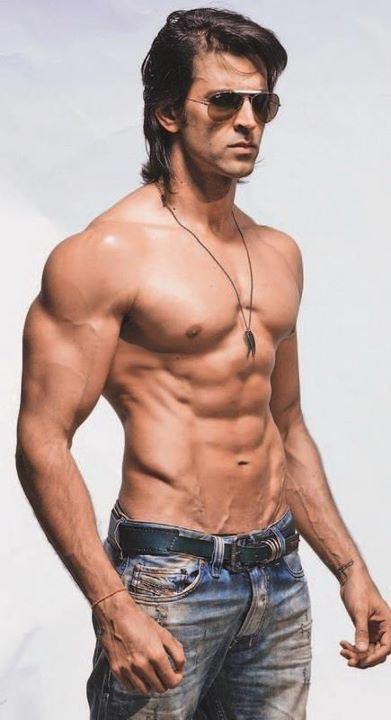 Write In!
Want to get famous? STRIP!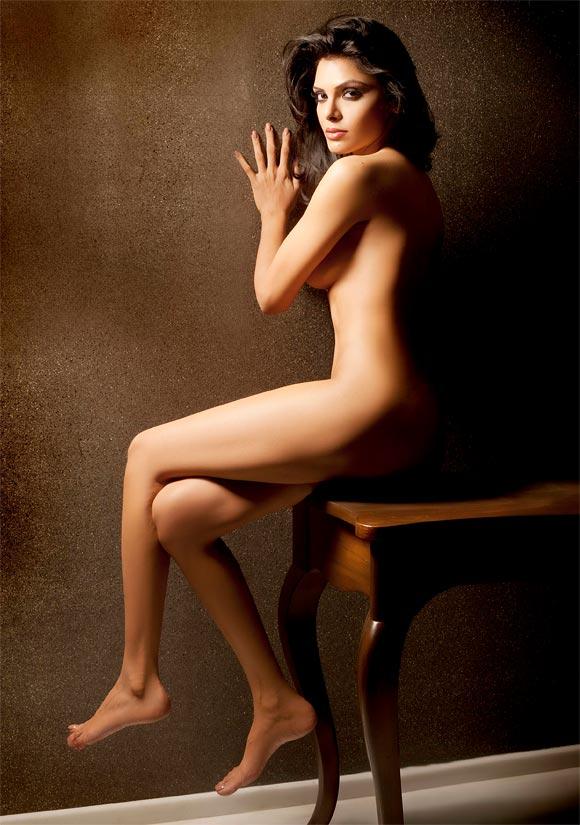 Talent, beauty, the 'X-factor'... can go unnoticed but stripping? Works every time!
'Nicholas Cage has been there, done that'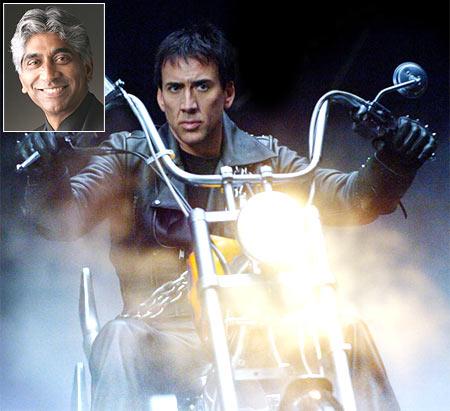 Ghost Rider 2 producer Ashok Amritraj list his favourite Hollywood actors.
PIX: Stars step out to vote for Mumbai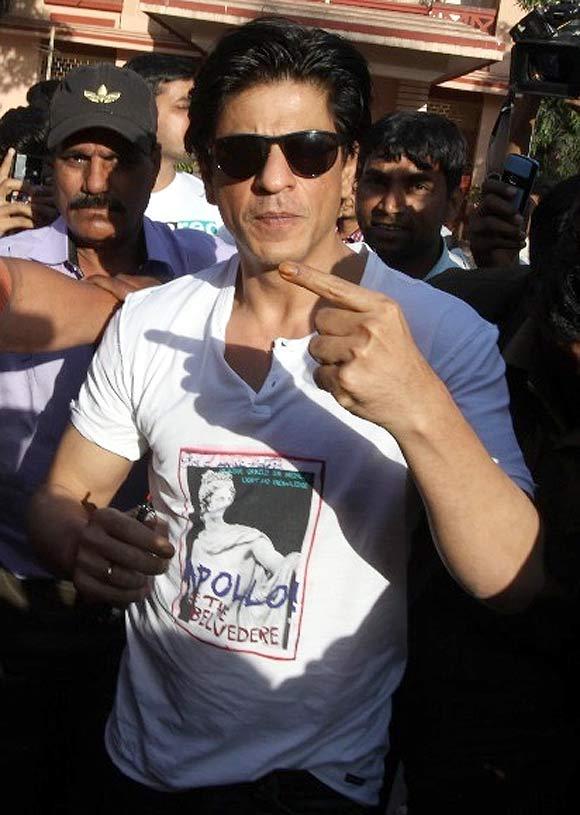 SRK, Jaya Bachchan and several other stars were spotted fulfilling their civic duty at polling booths across the city.
17 Reasons Why Meryl Streep is a GREAT actress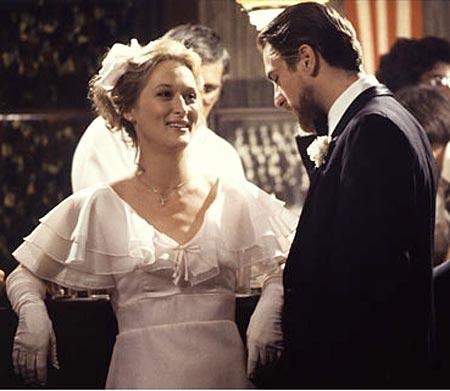 The actress has been nominated for the seventeenth time for her outstanding perfrormance in The Iron Lady.
February 16, 2012
PIX: Stars shine at Gr8! awards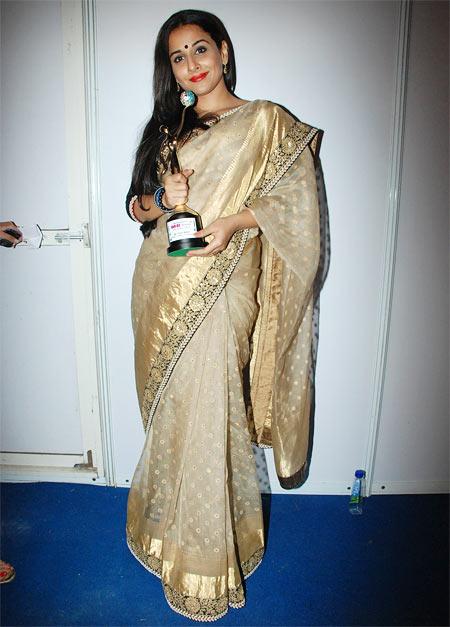 Vidya Balan, Vida Samadzai and Mahek Chahal put up smashing appearances at the awards show.
'I deliberatey decided to stop acting'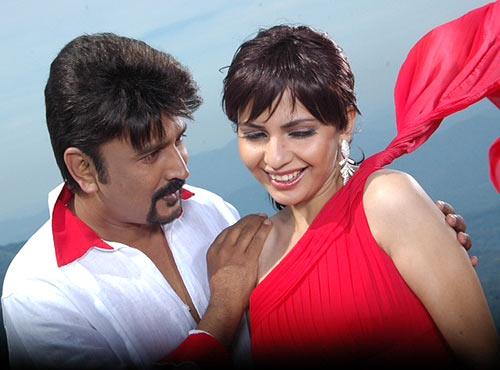 Actor-turned-director Ramesh Aravind talks about his latest directorial venture, Nam Anna Don.
Does Shahid Kapoor have the best butt in Bollywood?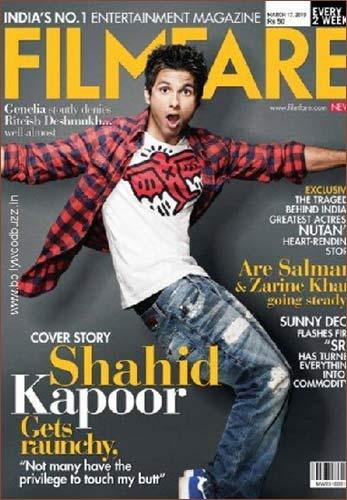 Here's what your favourite celebrities are tweeting.
PIX: Ameesha Patel's SKIMPIEST outfits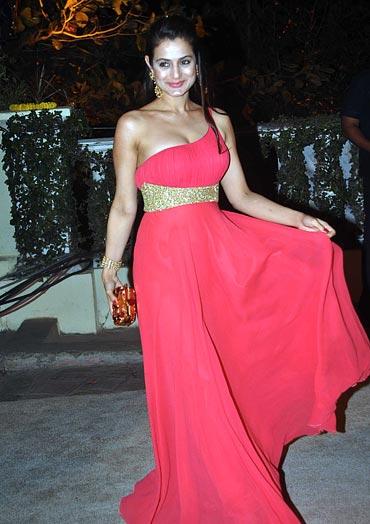 Sanjay Dutt may have taken notice of Ameesha Patel's plunging neckline only now but it's been a while since the actress took to flaunting her curves at social dos.
'I am very passionate about my films'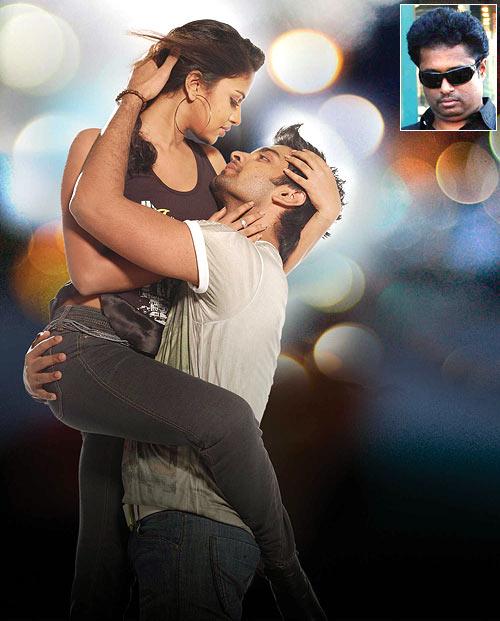 Elred Kumar talks about his first directorial venture producing his first Hindi film.
Married to the co-star!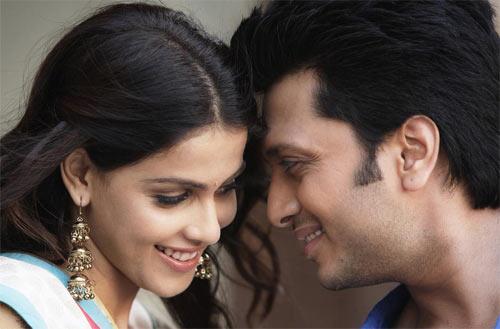 How are stars received by their fans on screen after they tie the knot? Take a look!
Look who's turning 50 this year!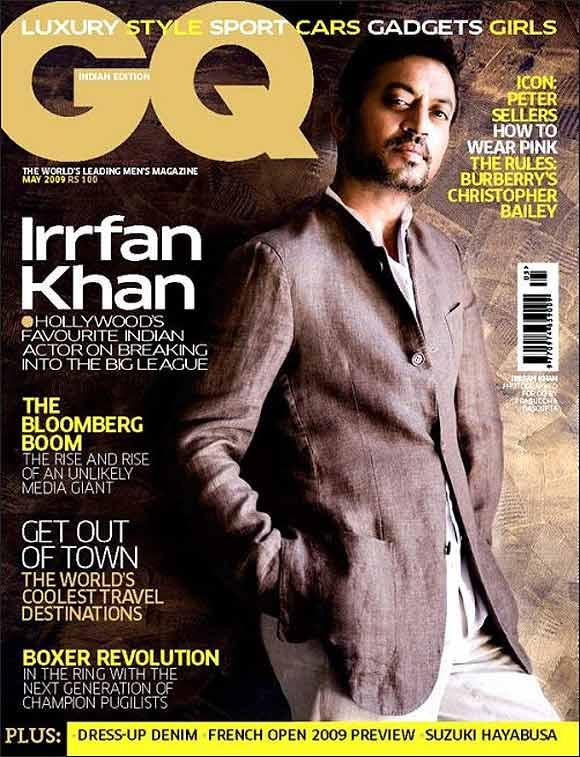 Irrfan Khan has a big birthday coming up.
PIX: Salman, Katrina shoot for Ek Tha Tiger in Cuba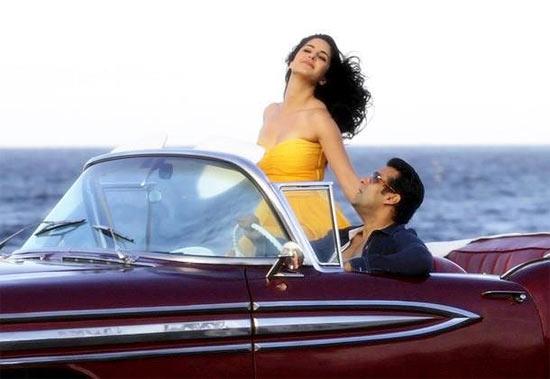 Check out some pictures from the location.
PIX: Grand Goa wedding for David Dhawan's son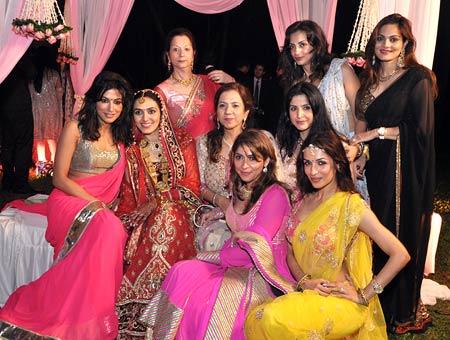 David and his son Rohit Dhawan look back at the exciting weekend.
The Top Detectives of Bollywood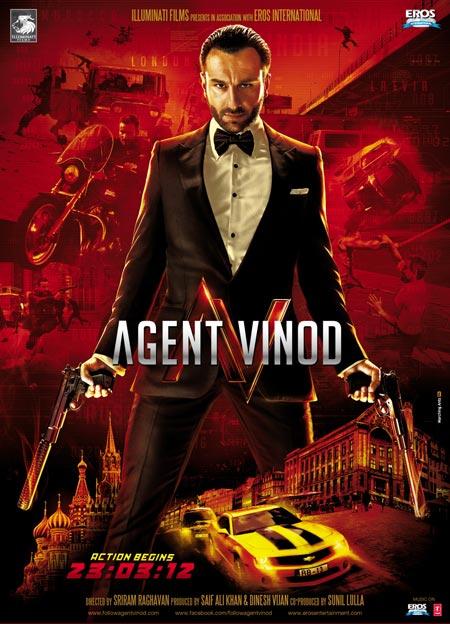 Here's a look at the very different ways ten A-list actors have approached the role of the on-screen detective in Hindi cinema
February 15, 2012
Like Gautam Menon's Neethaane En Ponvasantham trailer?
Have a look at the trailer and tell us!
Bollywood's Cult Movies That Flopped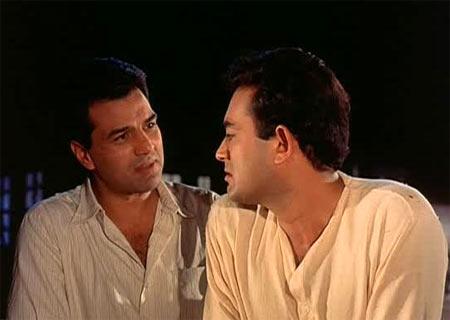 Some of Bollywood's cult movies bombed at the box office when they released. We take a look at them.
Jennifer Aniston: My 30s blew but 40s are great!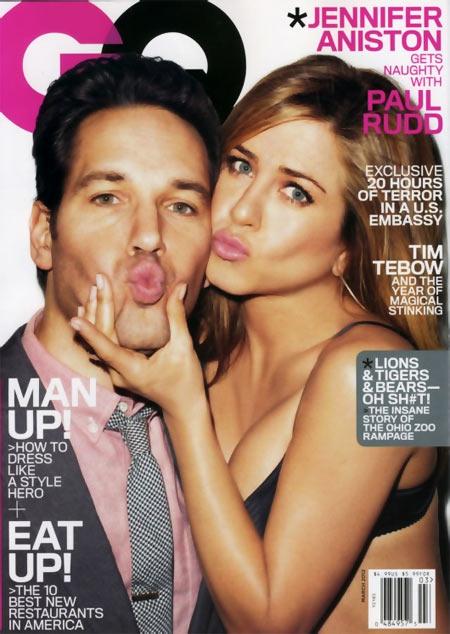 Get your lowdown on what's going on in the world of Hollywood, right here!
How Bollywood celebrated Valentine's Day!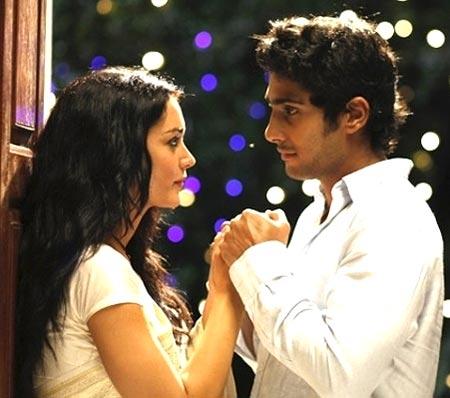 Here's what your favourite celebrities are tweeting.
Prateik: Amy Jackson is a part of my life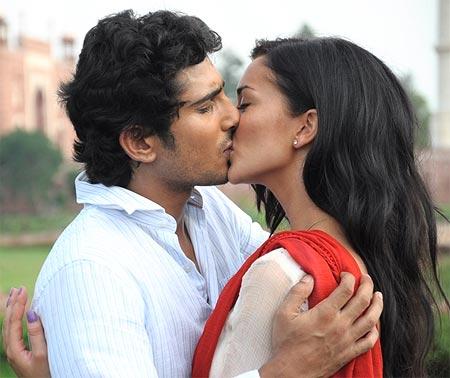 The actor talks about his relationship with co-star Amy Jackson and their upcoming film.
'I would like to have my private space'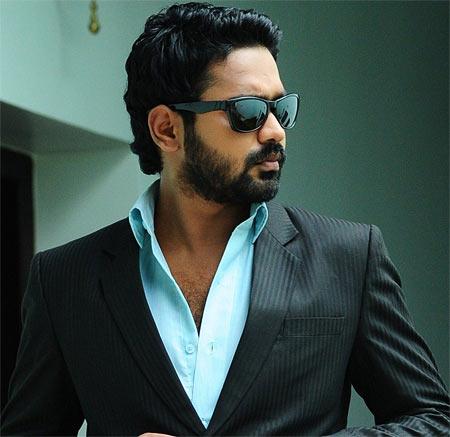 Asif Ali talks about withdrawing from Celebrity Cricket League and his reluctance to use a mobile phones.
'I am a die-hard Nagarjuna fan'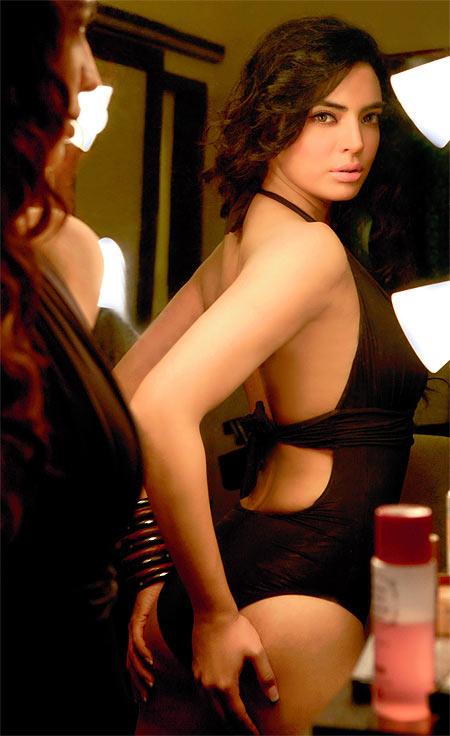 Actress Shwetha Bhardwaj talks about her hot item number in Businessman.
VOTE! Think Ameesha Patel's outfit is too skimpy?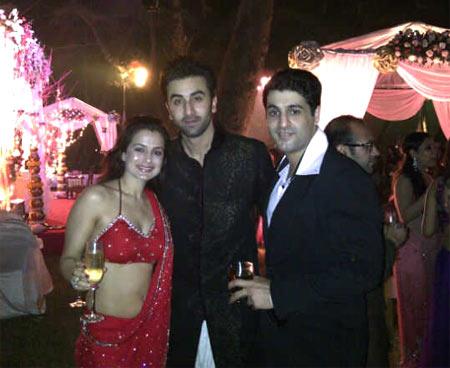 The actress has apparently fallen out with Dutts over too much cleavage.
VOTE! Who's the hottest mujrawali in Bollywood?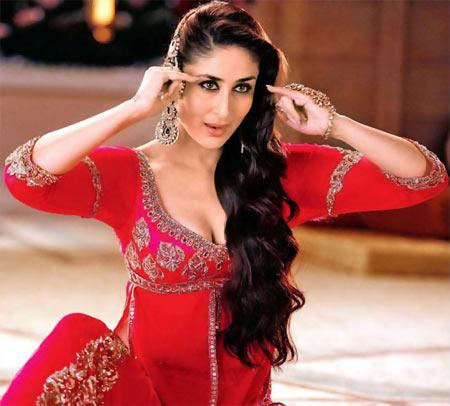 Kareena Kapoor is the latest mujrawali in the movies, and she looks smokin' HOT!
PIX: The A To Z of Sexy Actresses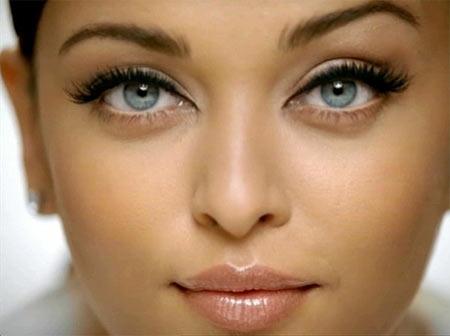 Be it A, Q or Z. There's a sexy person for every single alphabet.
Ten Things You Didn't Know About The Oscars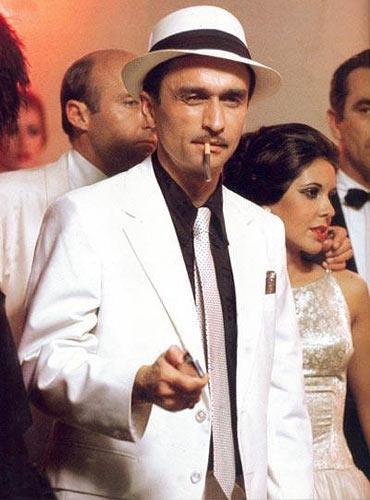 Here's looking at 10 lesser known facts about the prestigious Academy awards, scheduled to take place on February 27.
February 14, 2012
Bipasha: I have always been good girlfriend material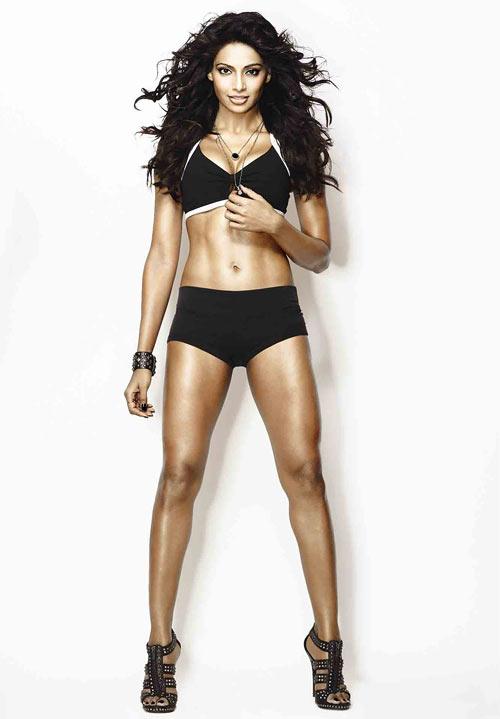 Bipasha Basu talks about her film Jodi Breakers, her relationships, and her link-ups.
Bollywood celebrates Valentine's Day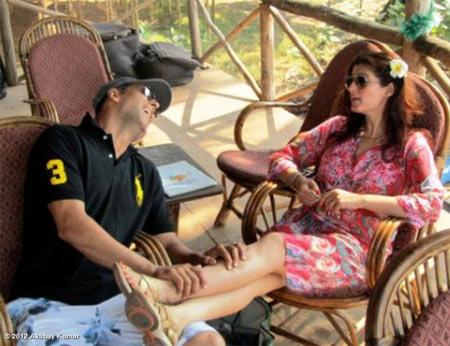 Here's what your favourite celebrities are tweeting.
PIX: Beyonce, Jay-Z share Blue Ivy Carter's first photos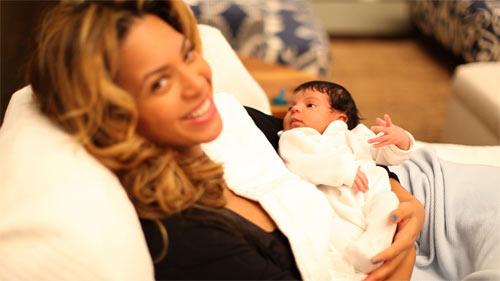 Here are the first pictures of the baby girl.
Rahul Mahajan's wife Dimpy returns to TV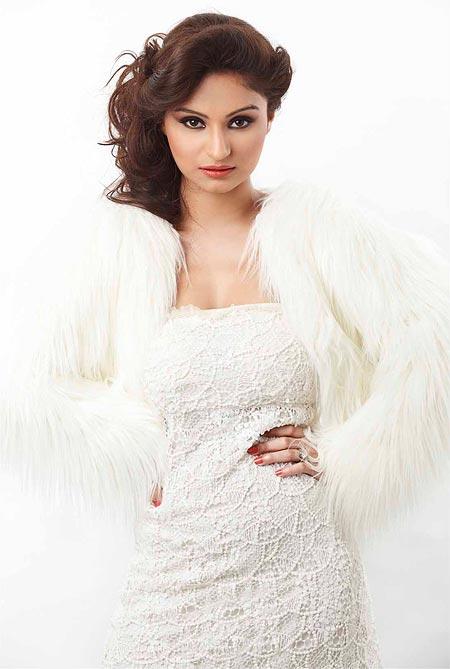 Dimpy Ganguly talks about her debut on the small screen with Kahani Chandrakanta Ki.
PIX: Sherlyn Chopra poses nude on her birthday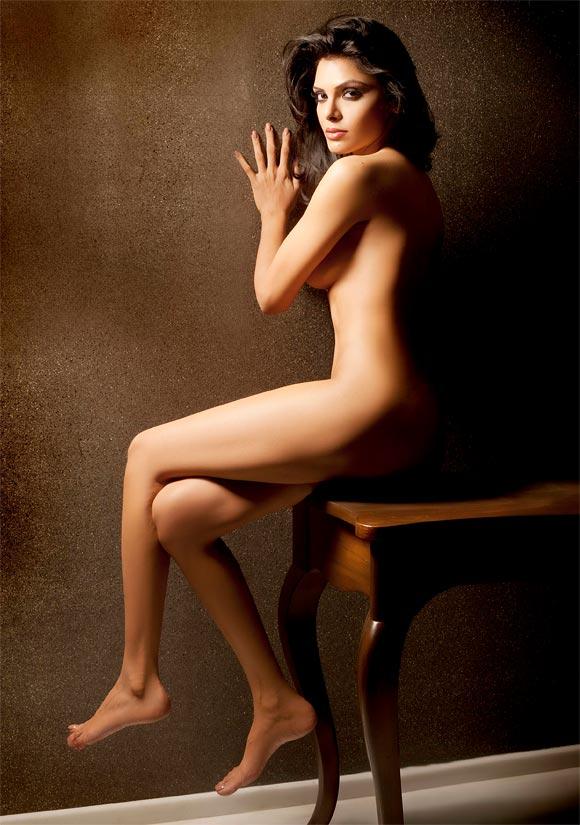 The model/actress treated her fans with her nude pictures on her birthday on February 11.
The BEST way to propose, Bollywood style!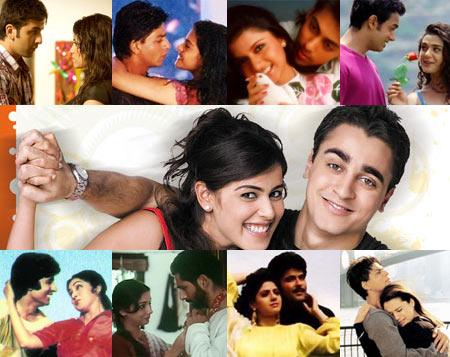 Want to propose to your sweetheart on Valentine's Day? Bollywood provides some great suggestions.
It's raining love in Telugu cinema this Valentine's Day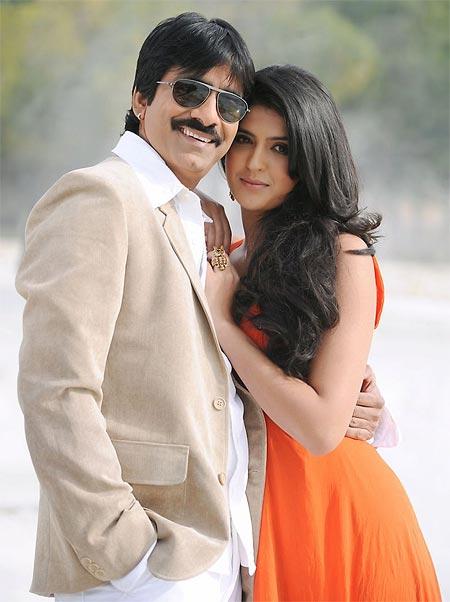 Three love stories up for release this week.
Romantic? Not these filmi couples!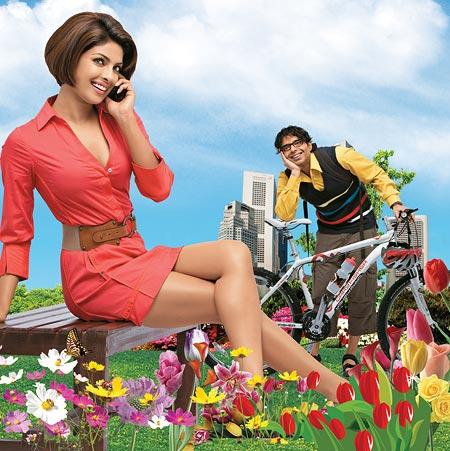 Here's looking at onscreen chemistry that left us rather cold.
PIX: Anupam Kher's father's 'colourful' Chautha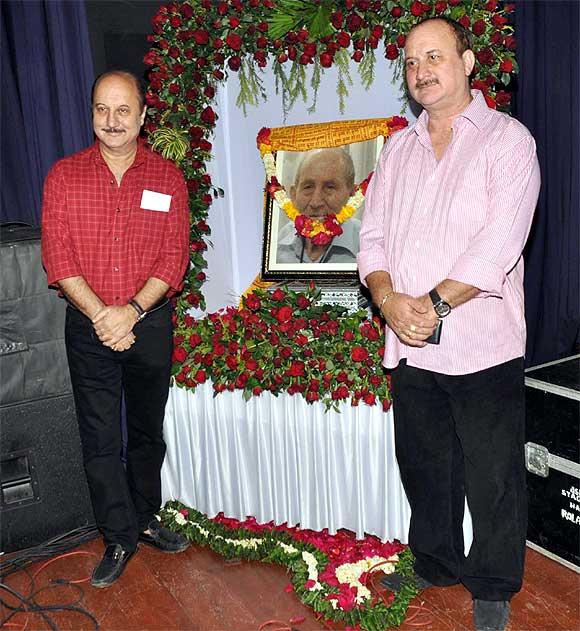 The actor's father, Pushkar Nath Kher, passed away on February 10.
Shah Rukh: I'm superstitious about Valentine's Day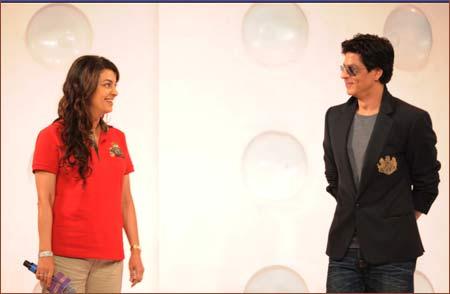 The superstar talks about cricket, Juhi and love.
When Entertainers Turned To Politics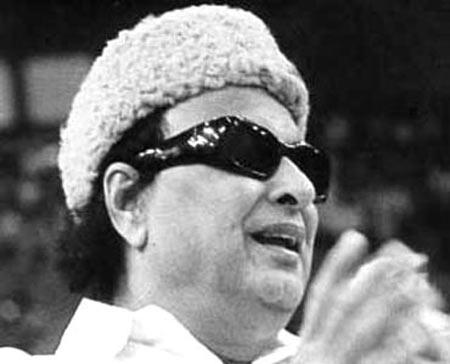 We take a look.
February 13, 2012
'Rajinikanth is bigger than anyone in Hollywood'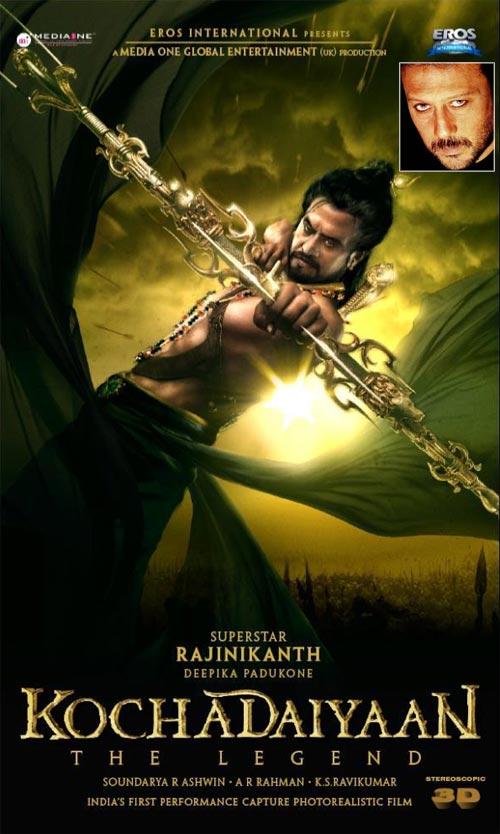 Jackie Shroff talks about his much-awaited new film.
PIX: Bollywood stars attend Stardust awards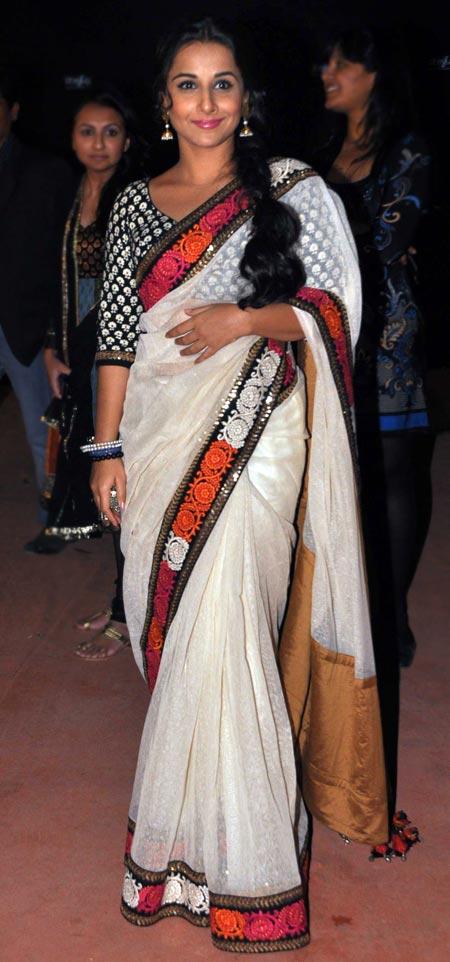 Vidya Balan, Akshay Kumar join filmi junta at yet another awards function.
Photo: Priyanka Chopra attends Grammys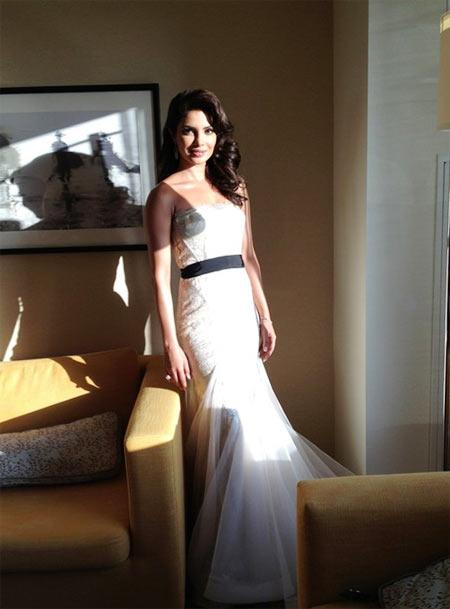 Here's what your favourite celebrities are tweeting.
Whitney Houston: August 9, 1963 - February 11, 2012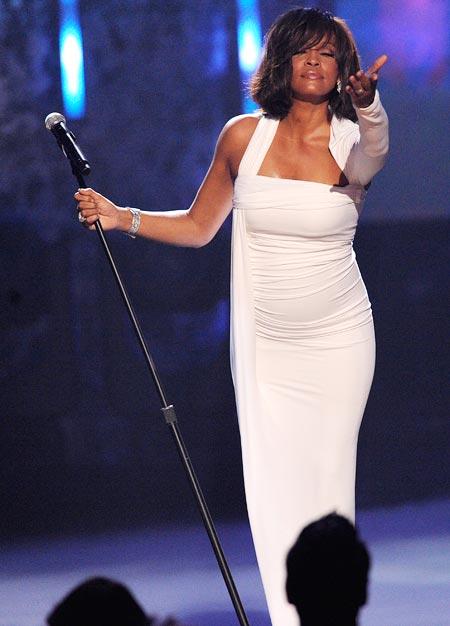 Here's bidding the songstress a final goodbye as we browse through the striking pages of her journey from a gifted kid to pop icon.
PIX: Lady Gaga, Rihanna jazz up the Grammys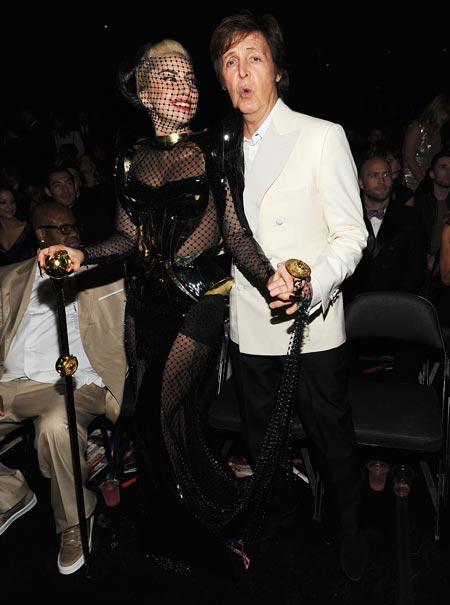 The night belonged to singer Adele, who won six top awards and Whitney Houston, who died on Saturday, February 11.
PIX: Shah Rukh floors fans at Don 2's Berlin premiere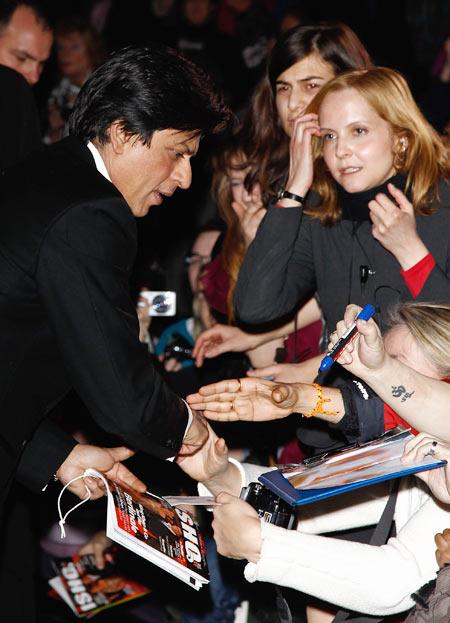 Thousands of fans thronged the Berlin film festival to catch a glimpse of the star at the Don 2 premiere.
PIX: The Artist, Meryl Streep win big at BAFTA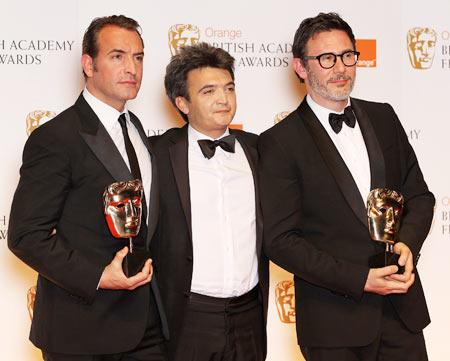 The silent film picked up seven awards while Meryl Streep picked up the best actress award in a glittering ceremony.
PIX: Esha Deol gets engaged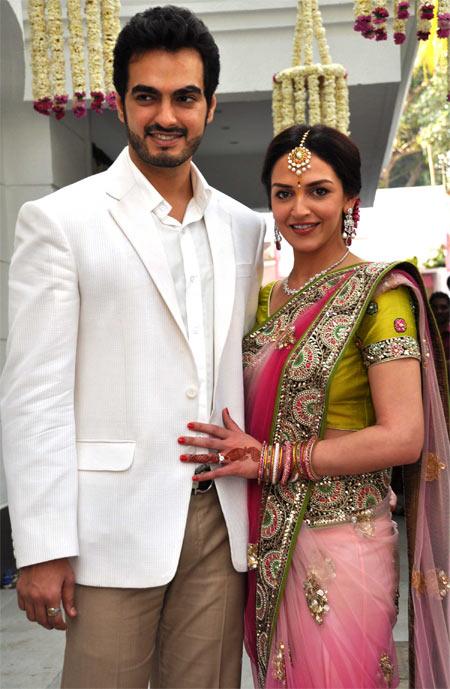 The engagement took place at Hema Malini's residence.
Adele sweeps Grammys 2012 with six wins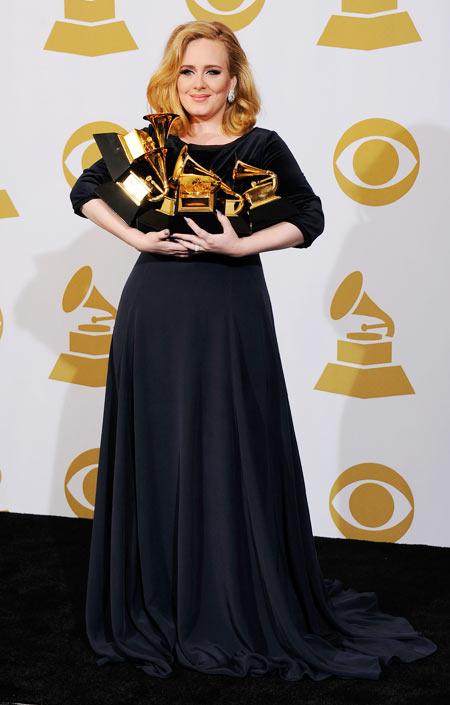 The neo-soul singer claimed the top three awards -- Record of the Year, Song of the Year and Album of the Year.
The Worst Films that Won the Oscars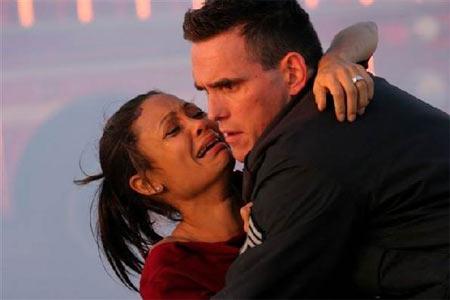 lists the 10 truly undeserving Oscar winners through the years.
February 12, 2012
Pop diva Whitney Houston dead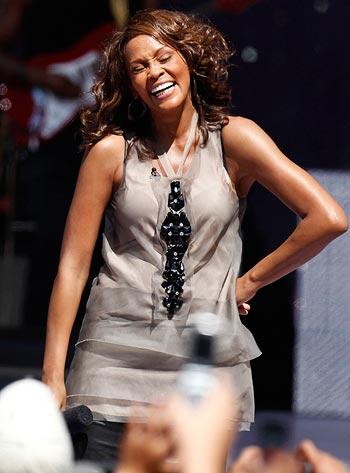 She was 48.
February 10, 2012
Stars head to Goa for Rohit Dhawan's wedding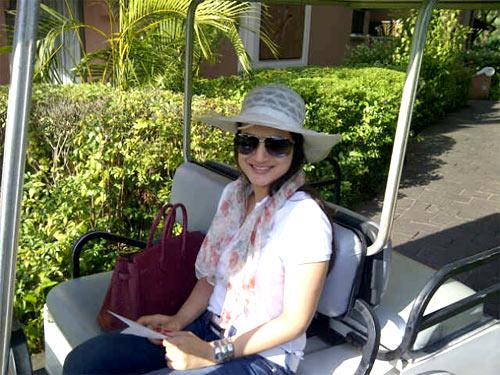 Here's what your favourtie celebrities are tweeting.
Dev Patel: I'm too young to marry Freida Pinto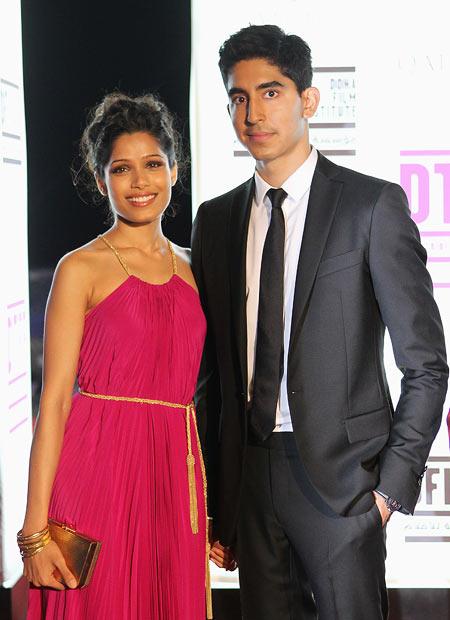 Get your lowdown on what's going on in the world of Hollywood, right here!
Kolaveri Di composer goes to IIM-A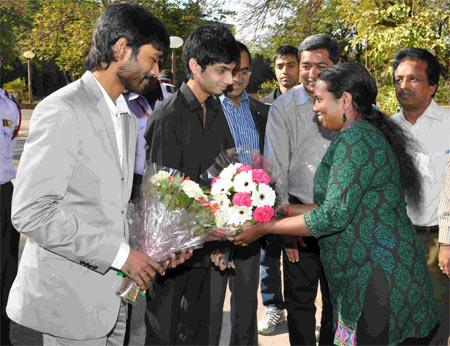 The music composer, along with Dhanush, gave a lecture at the prestigious management college.
Sajid Khan: Hindi films are not made for film critics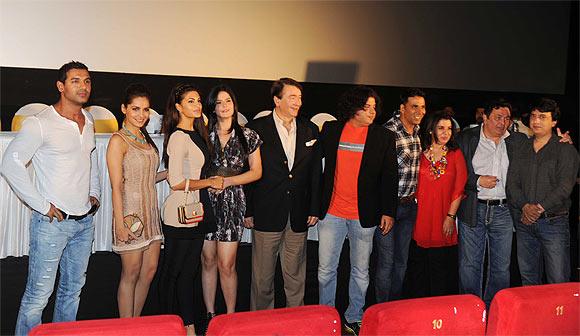 The cast and crew of Housefull 2 unveiled the first theatrical trailer of the film.
PIX: Aamir Khan visits Kashmir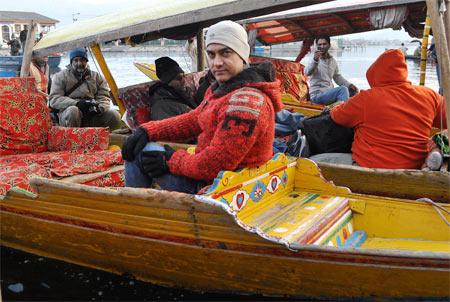 The actor may set his next film in the dream destination.
PIX: Bollywood bids farewell to filmmaker OP Dutta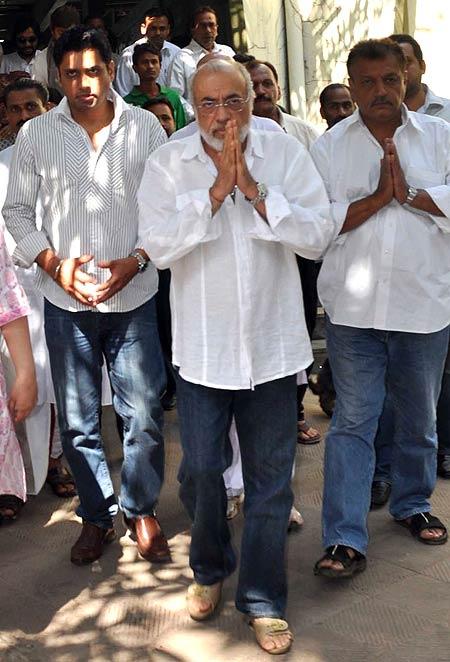 The veteran filmmaker passed away after a bout of pneumonia at Kokilaben hospital at 2 am today.
Much riding on Unnam for director Siby Malayil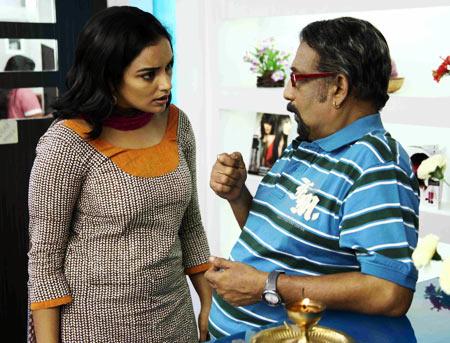 The Malayalam film may change the fortunes of its team.
The Worst Boyfriends of Bollywood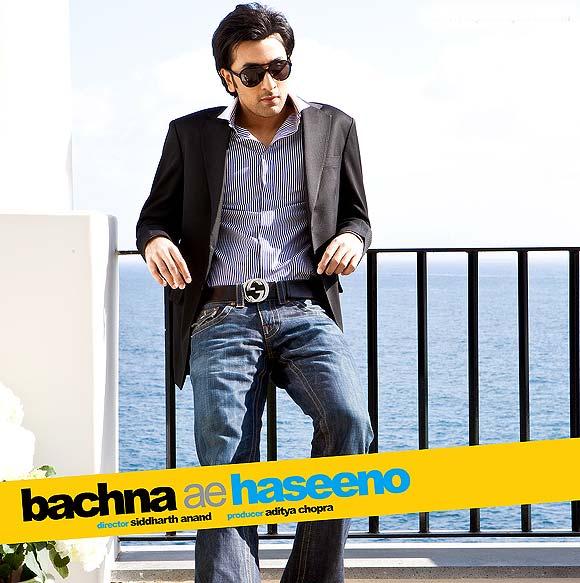 Here's looking at the most nightmarish onscreen boyfriends Bollywood has had over the years.
February 09, 2012
Shah Rukh Khan says no to smoking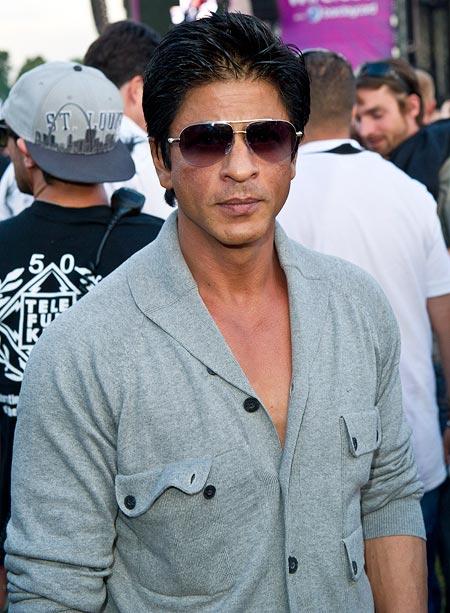 Here's what your favourite celebrities are tweeting.
Who are Hollywood's Hottest Women Dating?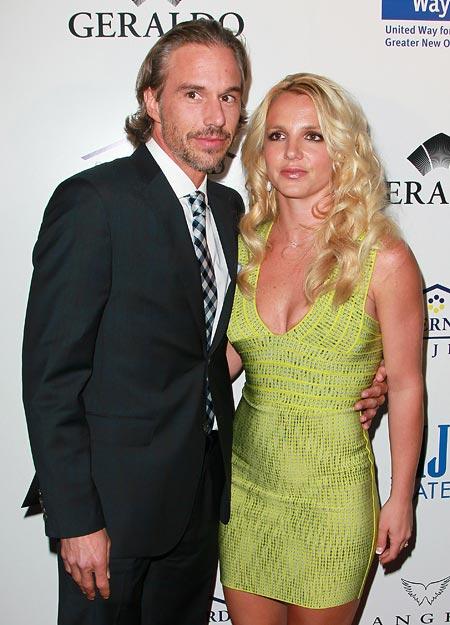 They may be surrounded by good looking men all the time in their line of work, but these hotties have clearly reserved the dishiest of the lot for themselves.
Spotted: Actress Tamannaah on flight to Singapore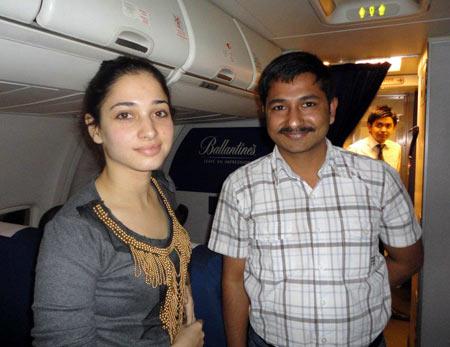 Reader Vijay Talasila has sent us a photograph.
Like Hrithik's buff body? VOTE!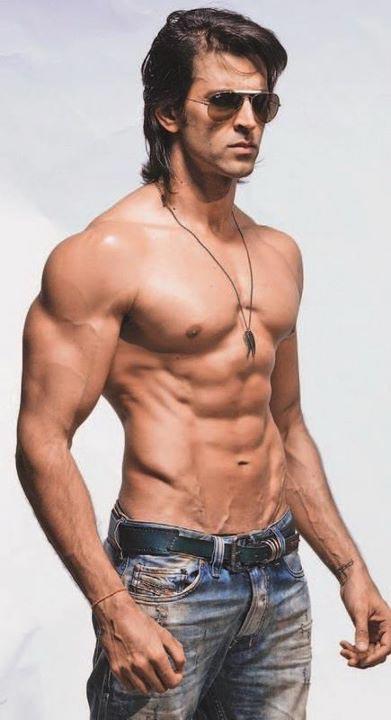 The actor has been on a gymming spree to get the perfect superhero bod for Krrish 3.
Shirin: I don't want to do C-grade films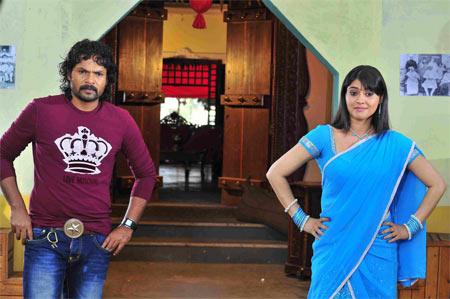 Actress Shirin Shringar talks about making a comeback in Kanadda films.
PIX: Mallika Sherawat's SIZZLING photoshoot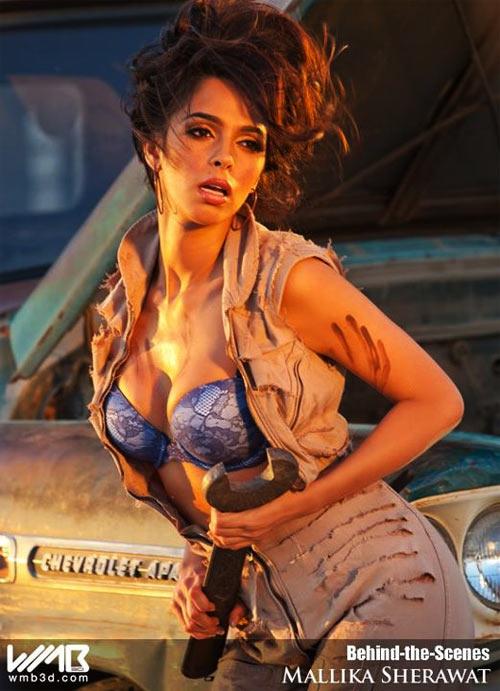 Check out the pictures!
'Comedy was not aimed at Mohanlal'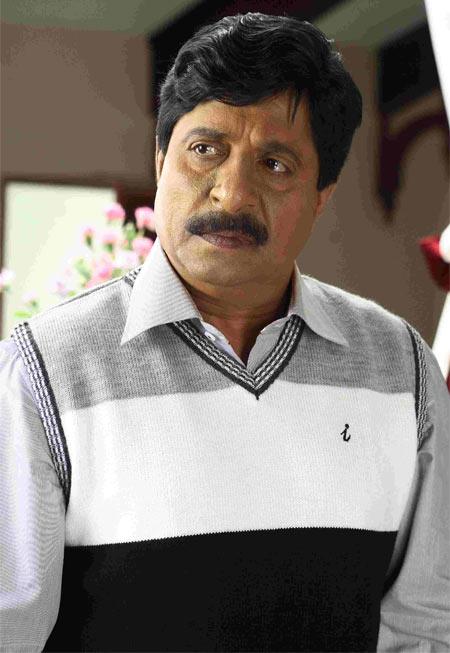 The Malayalam film has been in the news for all the wrong reasons.
Bollywood ladies ace cleavage fashion!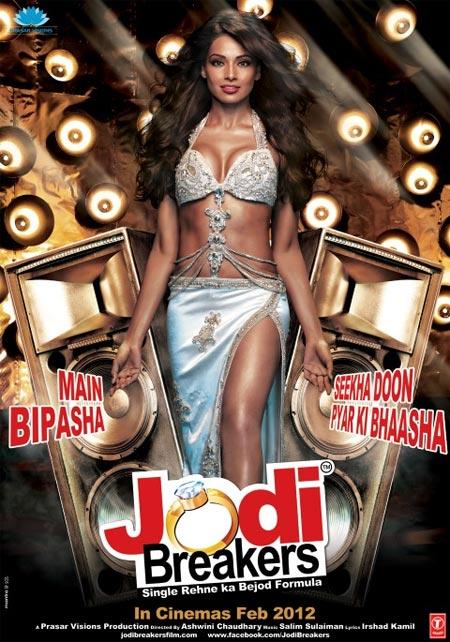 It's the latest Hollywood obssesion that our desi girls knew quite well. But we're taking notice only now.
The Worst Girlfriends of Bollywood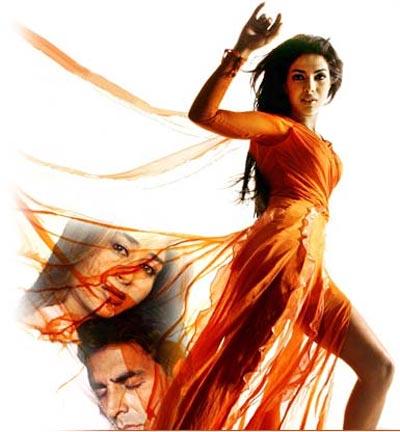 Not everyone has a hunky-dory Valentine's Day! Check out the most nightmarish girlfriends we've seen onscreen.
February 08, 2012
Does Dhanush repeat his Kolaveri magic with Sachin anthem?
Vote for the song right now!
Who are Hollywood's hottest men dating?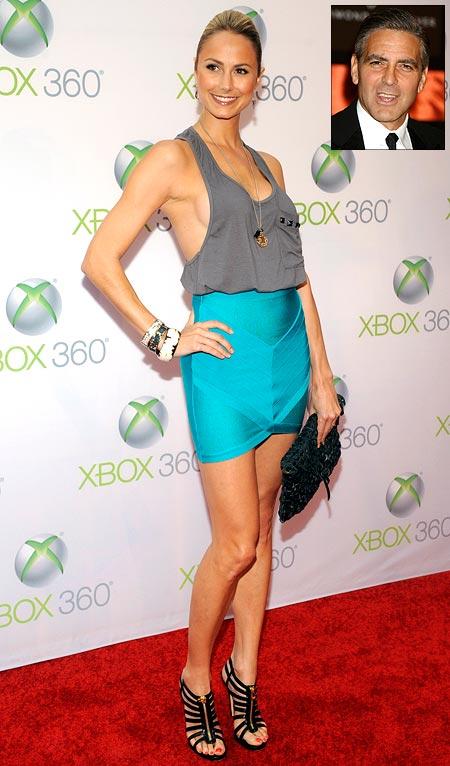 Hotter women, that's who! We take a look.
Bollywood shocked with ministers watching porn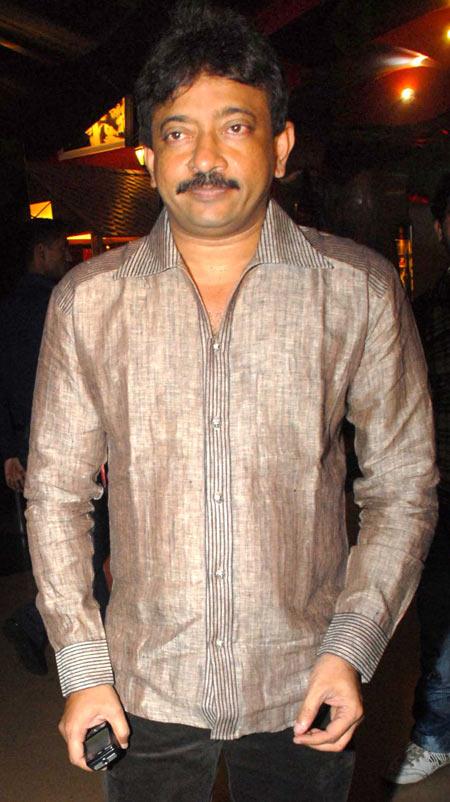 Here's a look at what your favourite celebrities are tweeting.
Is She The Next Poonam Pandey?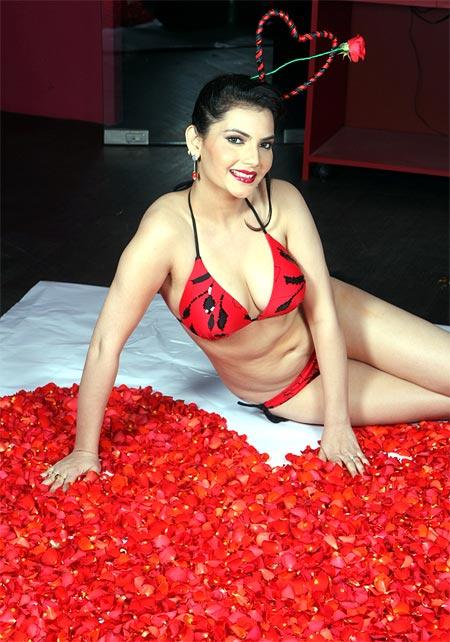 Starlet Madhavi Sharma lets her body do the talking for Valentine's Day.
Imran Khan: I was labelled a one-film-wonder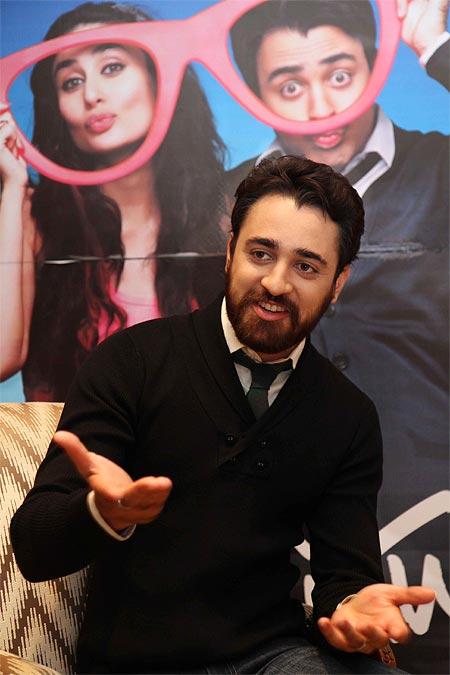 Imran Khan talks about his new film Ek Main Aur Ekk Tu, fame and US -- the country he has a special relationship with.
Ramesh Prasad revives Prasad Productions banner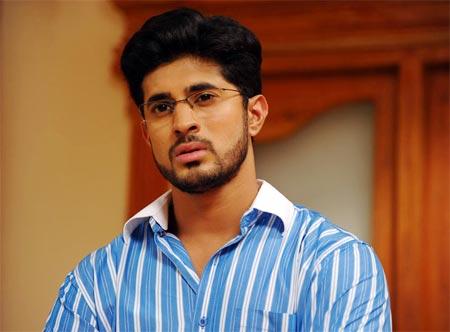 Prasad Productions is back in business after 21 years.
Four Kannada films fight it out this week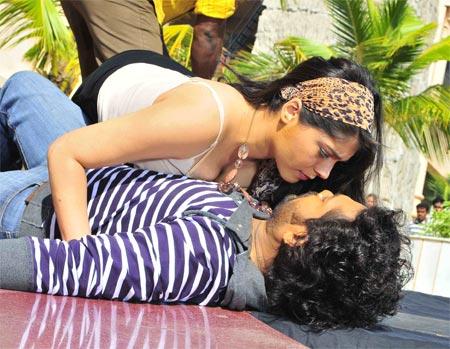 Take your pick!
PIX: Bollywood's most eligible bachelors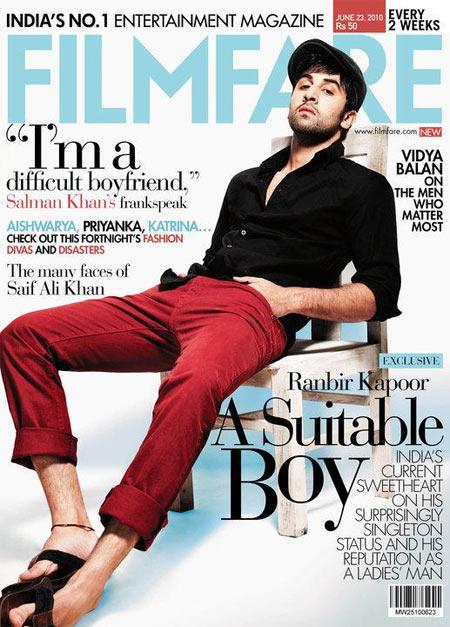 They are successful, good looking and who knows, up for grabs, perhaps?
PIX: Bipasha Goes for Gold!

The actress has taken a shine to golden dresses, if her recent appearances are any indication.
February 07, 2012
Hindi Movies that made Rs 100 crores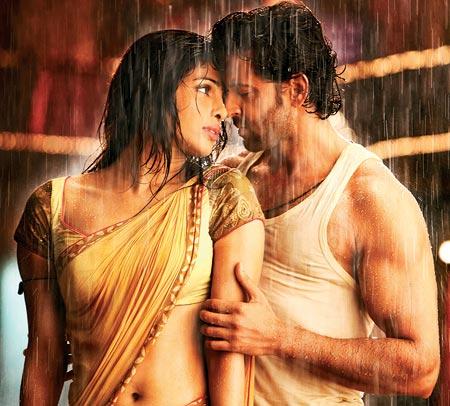 As Agneepath enters the Rs 100 crore club, we take a look at movies that are already part of this elite club.
PIX: Oscar nominees at Academy luncheon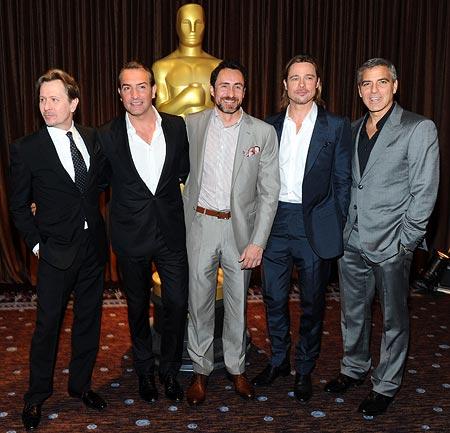 George Clooney, Brad Pitt join fellow contenders for the official luncheon at the Beverly Hilton hotel.
Photo: Riteish-Genelia prefer cricket to honeymoon!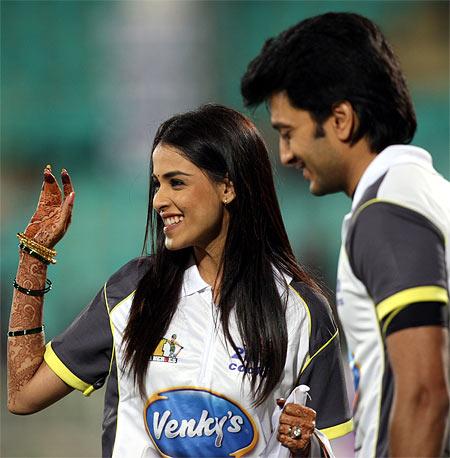 The duo flew to Kerala to be a part of the ongoing CCL matches.
Ayesha Takia, Sidhartha Mallya's Twitter spat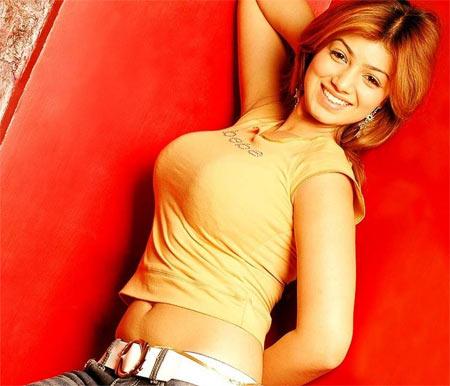 Here's a look at what your favourite celebrities are tweeting.
PIX: Taj Mahal's love affair with the West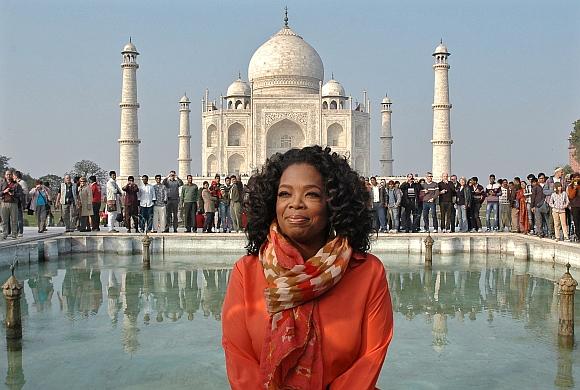 The Terminator actor Arnold Schwarzenegger recently paid a visit to the historical monument during his visit to India.
Mahesh Babu's brother-in-law makes his debut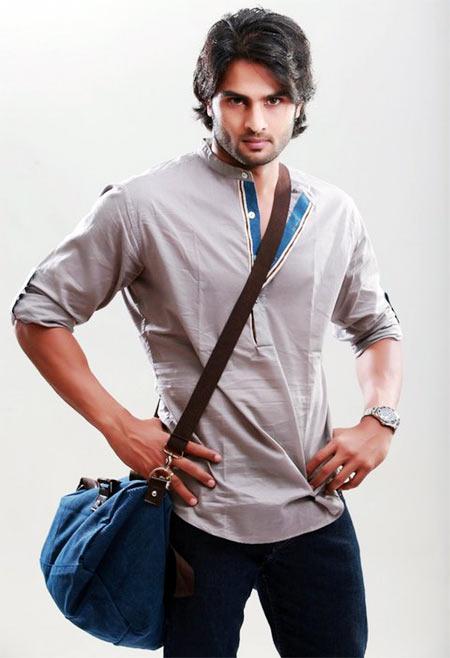 Sudheer Babu makes his debut in Telugu film SMS.
WATCH: The Amazing Spider-Man looks like a Bat-beater
the sensational new trailer from Sony Pictures is a a fanboy-pleasing little chunk of cinema that should rev us up in time for its July 3 release date.
PIX: Aishwarya's FIRST sighting since delivery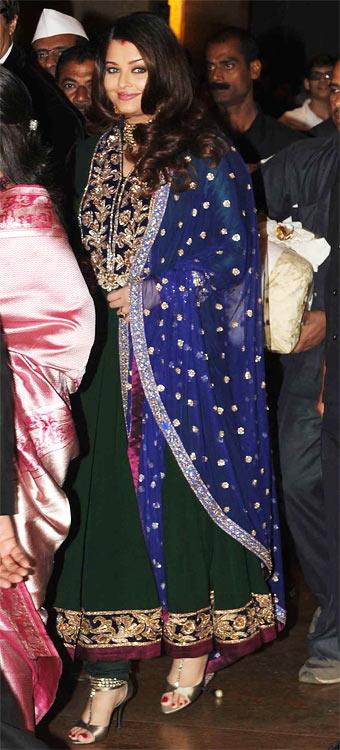 The actress, who gave birth to a baby girl in November, was clicked at the Riteish-Genelia wedding reception over the weekend.
WATCH: Prateik proposes to Amy Jackson!
The rumoured couple were in a good mood when they romanced on the shores of Bandra, Mumbai.
VOTE! Do Priyanka, Kareena, Asin look hot on red carpet?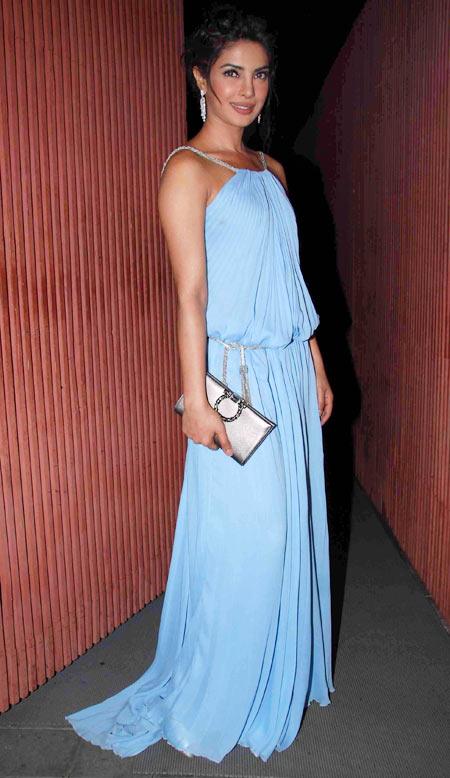 Looking at B-town celebs and their fashion statements.
Bollywood's Most Romantic Couples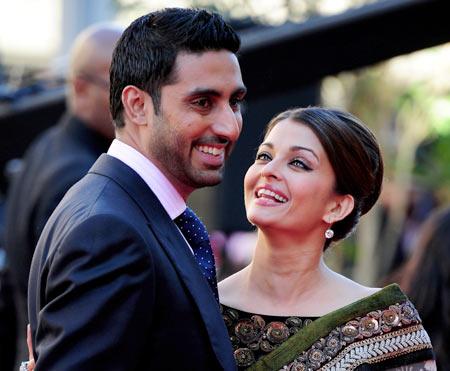 In the run up to Valentine's Day, here's looking at the most romantic couples of Bollywood.
February 06, 2012
Brangelina planning a spring wedding?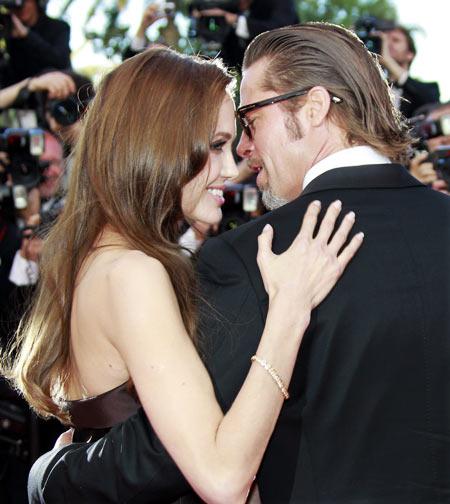 Get your lowdown on what's going on in the world of Hollywood, right here!
Did Siddharth Mallya dump Deepika for Sonam?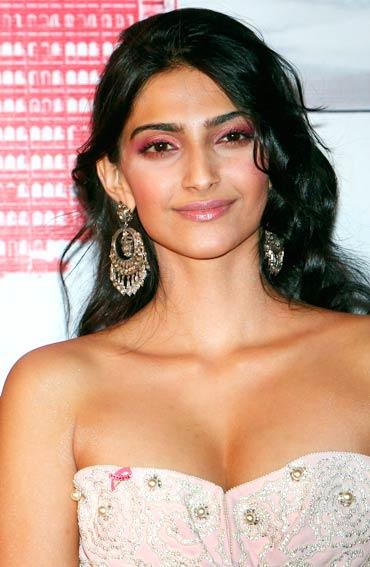 Here's what your favourite celebrities are tweeting.
Mahesh Babu: Don't want to experiment for the next 5 years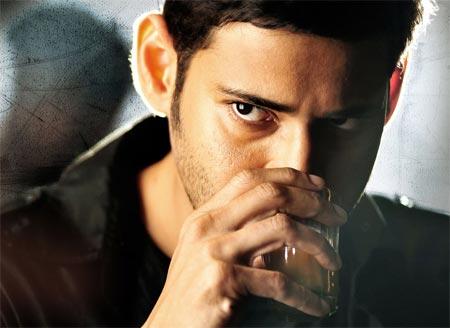 Mahesh Babu talks about delivering two back to back hits.
Imran Khan's stunning pictures of Kareena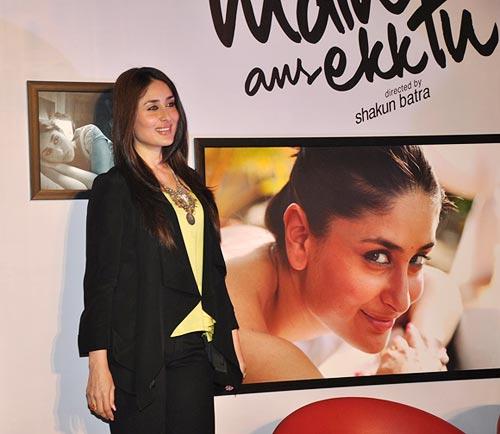 The actor clicked manycandid shots of his costar during the shooting of their film Ek Main Aur Ekk Tu.
PIX: Meet The Sexy Item Girl in Agent Vinod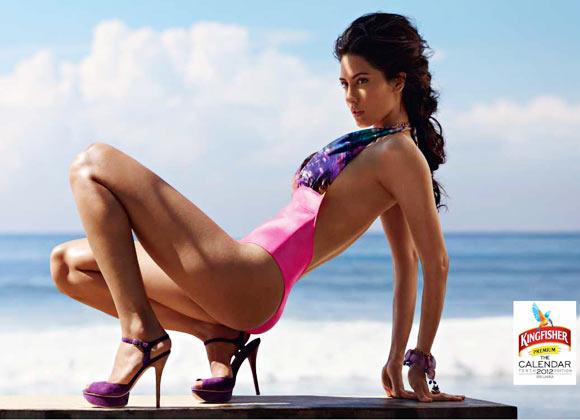 Malika Haydon will make her debut in the new thriller.
PIX: Bollywood bids farewell to director Raj Kanwar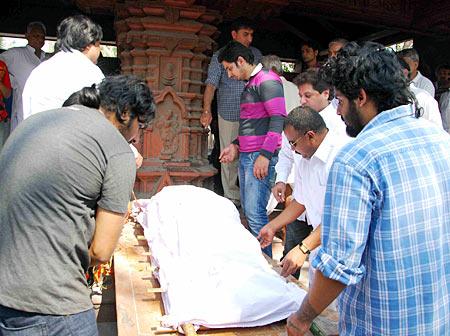 The filmmaker passed away on Friday in Singapore due to kidney ailment.
PIX: Riteish and Genelia's church wedding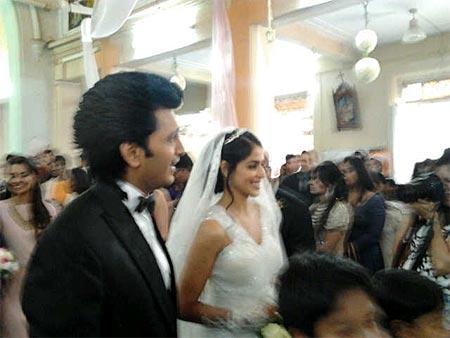 After a lavish Maharashtria wedding on Friday, the couple walked down the aisle at a Bandra church on Saturday morning.
PIX: Ash, Aamir at Riteish-Genelia reception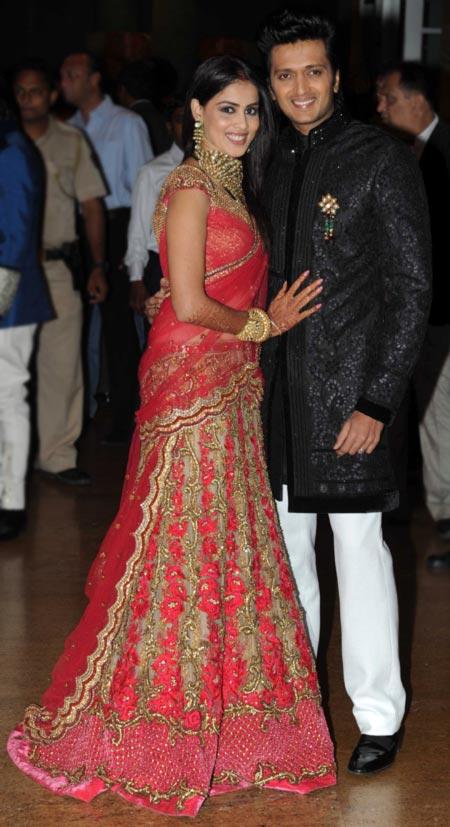 The newlyweds were greeted by Bollywood stars, politicos and industrialists.
February 03, 2012
What made Raj Kanwar A Director To Reckon With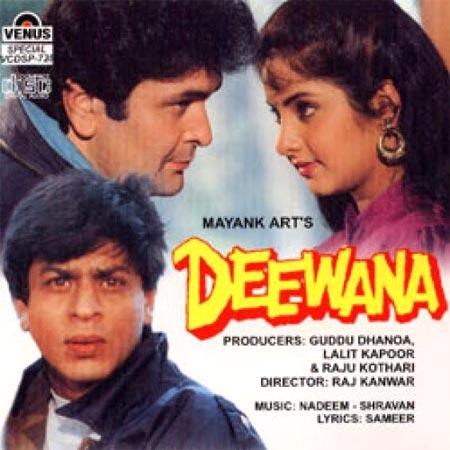 Remembering the director, who passed away today.
D-day for Mammootty's son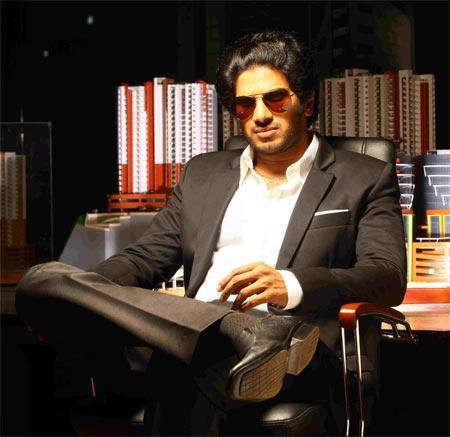 Dulquer Salmaan, is making his debut in Second Show which releases today.
Flashmob strikes Kannada film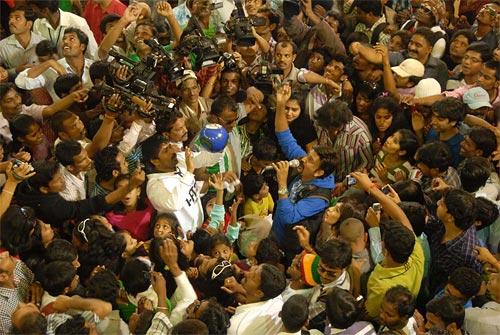 The director actor came out with a unique strategy to promote his film Nam Anna Don.
'All is well,' Lata Mangeshkar assures fans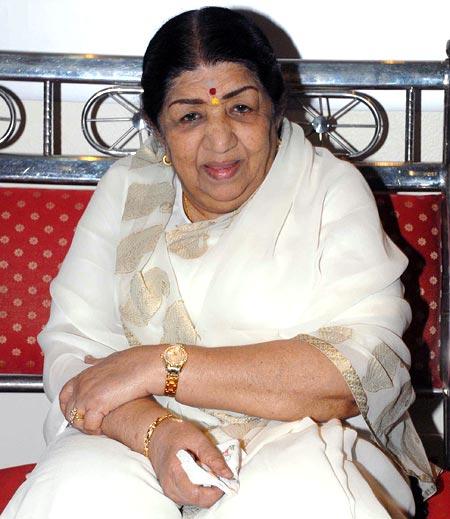 Here's what your favourite celebrities are tweeting.
Photo: Say hello to Mr and Mrs Riteish Deshmukh!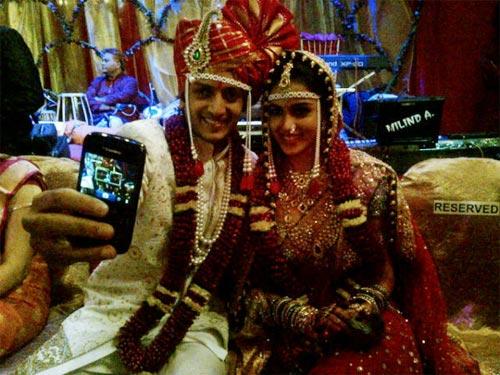 Join us in wishing the couple!
PIX: Bridal couple Riteish-Genelia arrives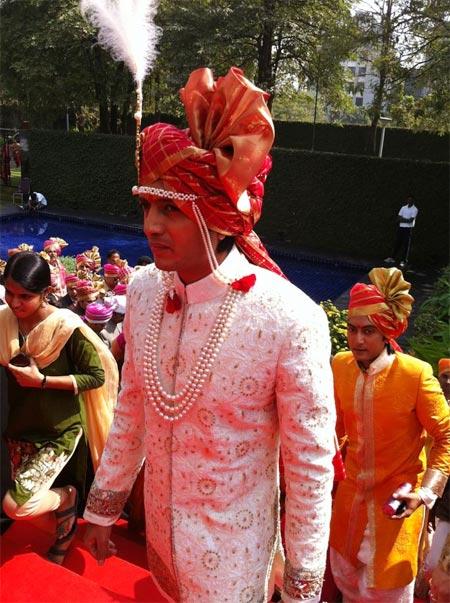 Riteish looks dapper as he leads the wedding procession.
PIX: Stars arrive for Riteish-Genelia wedding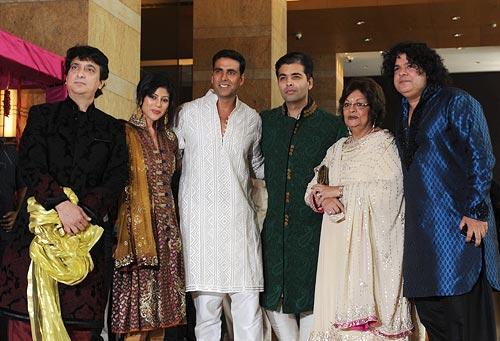 Here's looking at the early arrivals.
PIX: Arnold Schwarzenegger discovers India!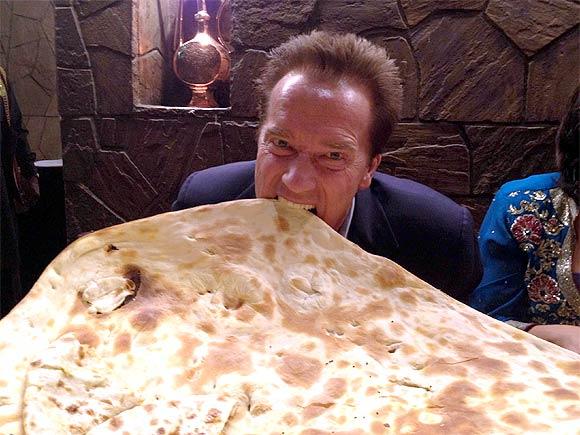 The Terminator star is in India, and seems to be lovin' it!
PIX: The Hottest Women on Twitter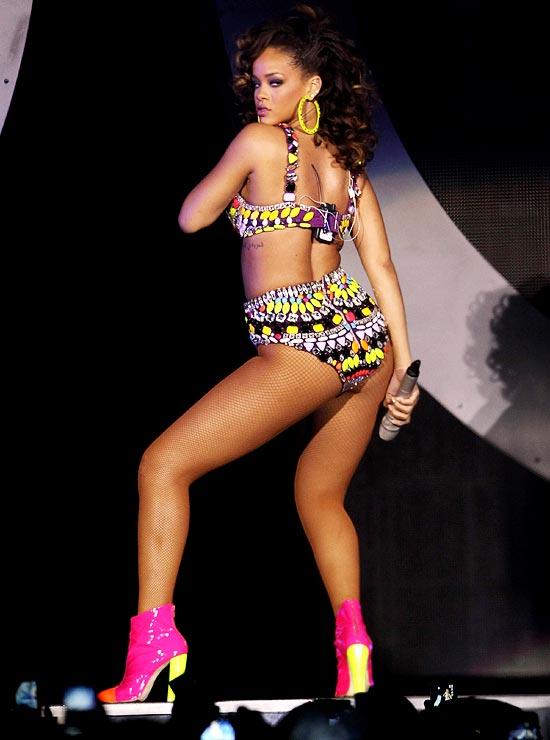 Rihanna has been hailed as the hottest woman on the microblogging site. Check out who else made the list.
Will Riteish-Genelia dance to these songs at the wedding?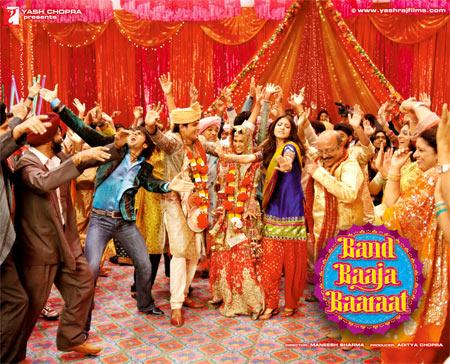 Looking at some popular Hindi wedding songs.
February 02, 2012
'I consider myself lucky to get such a fantastic break'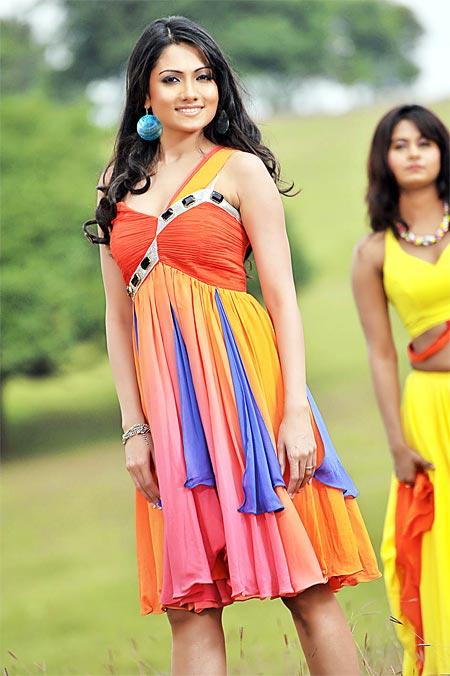 Deepika Kamaiah talks about making her debut in film industry.
Akshaye: I am too young to get married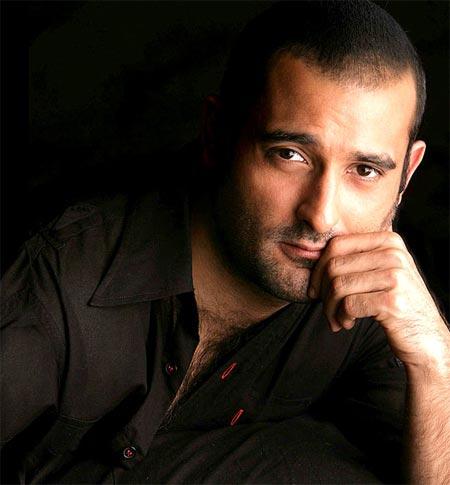 Akshaye Khanna talks about his film Gali Gali Chor Hai and
Brangelina expecting twins again!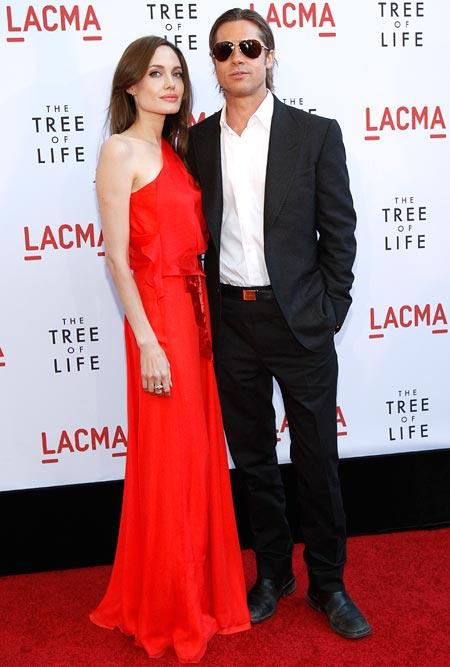 The couple is already parents to six children.
Boman: All is well between SRK and Farah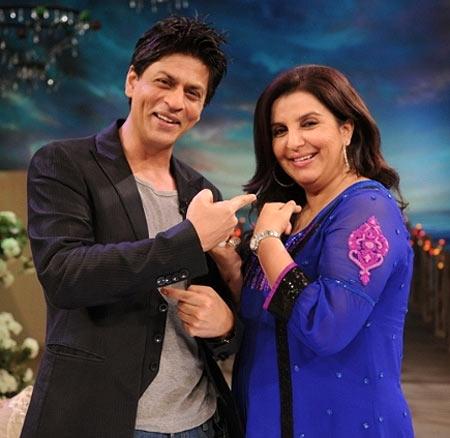 Here's what your favourite celebrities are tweeting.
Bollywood's Infamous Fights and Patch-Ups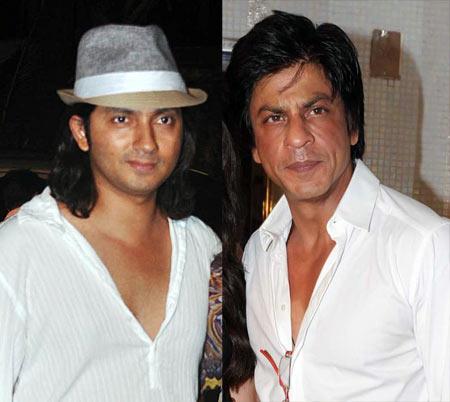 Looking at Bollywood's history of feuds and reunions.
Bollywood loves to get drunk!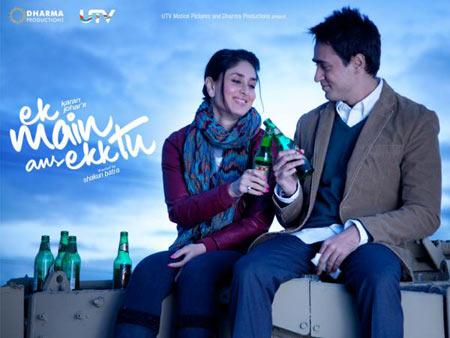 Here's looking at alcohol-loving songs in the last decade.
PIX: Veena Malik's sexy avatar as Chhanno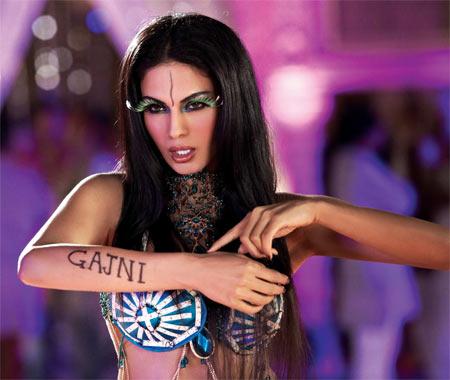 The Pakistani actress flaunts a Ghajini-like tatto and her 'muscles' for her item song in Gali Gali Chor Hai.
It's advantage Kerala Strikers at home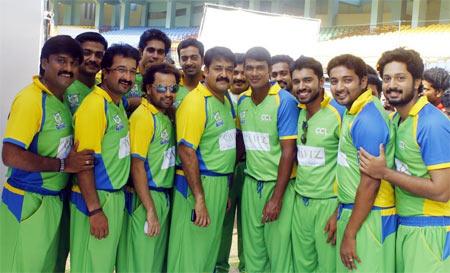 Get your lowdown on whats happening in Malayalam industry right here!
PIX: Genelia's filmi bridal avatars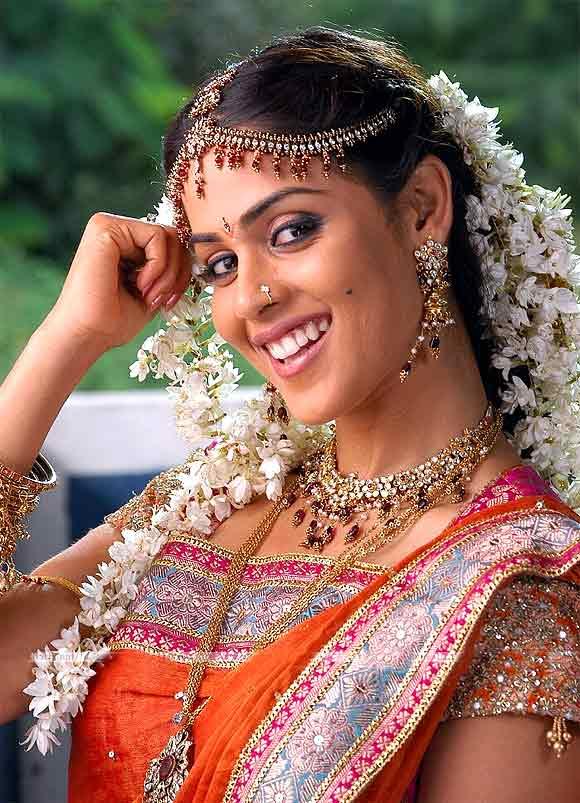 The soon-to-be-married actress makes a very pretty bride on screen.
February 01, 2012
Darshan: I am not here to create any records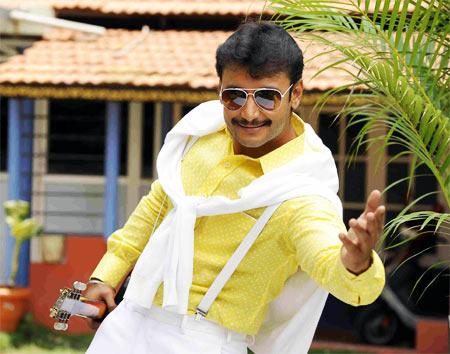 Known as an anti-hero Darshan will be seen in a positive role in his upcoming film Chingari.
Stars wish Riteish-Genelia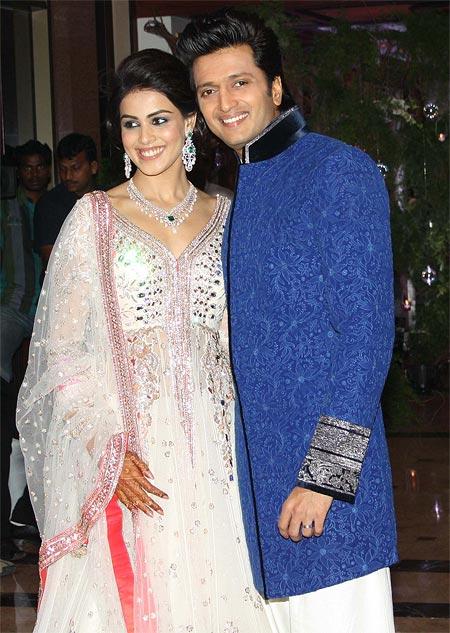 Here's what your favourite celebrities are tweeting.
'Wearing a bikini won't guarantee a hit'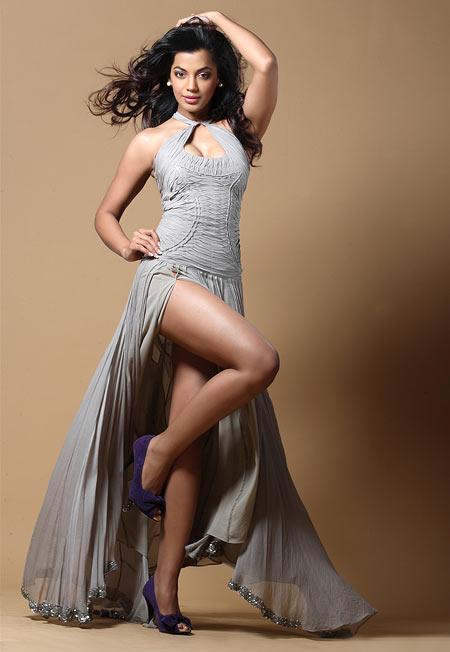 Actress Mugdha Godse is all set for her glamorous role in the anti-corruption film, Gali Gali Chor Hai.
PIX: Bipasha gets sexy for Raaz 3 shoot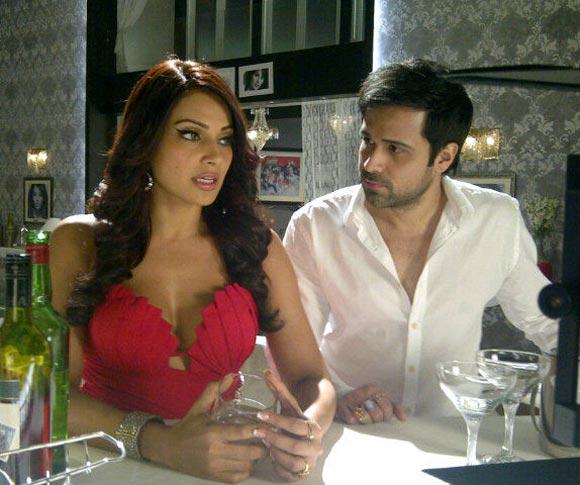 Some pictures from the film's ongoing shoot.
First Look: Daniel Craig returns as Bond in Skyfall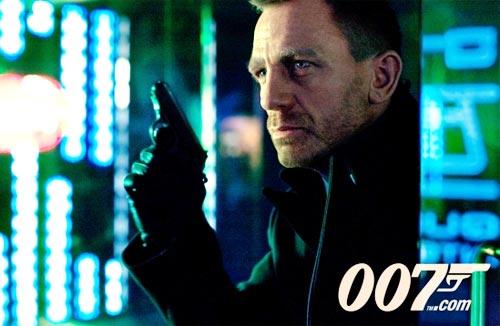 The film is set to release in October.
The Big Star Players in the Ad World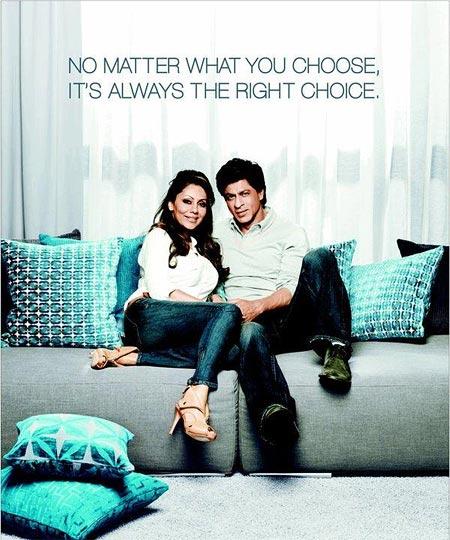 According to a report, Shah Rukh Khan endorses the maximum number of brands on TV, followed by Katrina and Kareena.
Photo: Lisa Ray gets engaged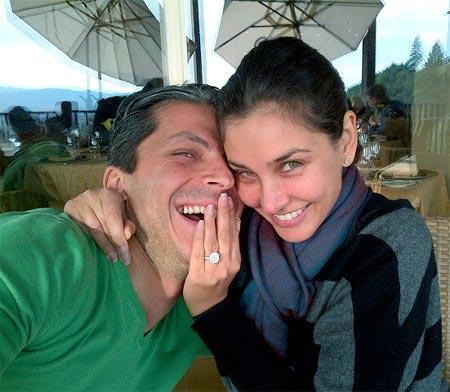 Her finace Jason Dehni is the vice president of the Scotiabank Group.
Shah Rukh Khan ko gussa kyun aata hai?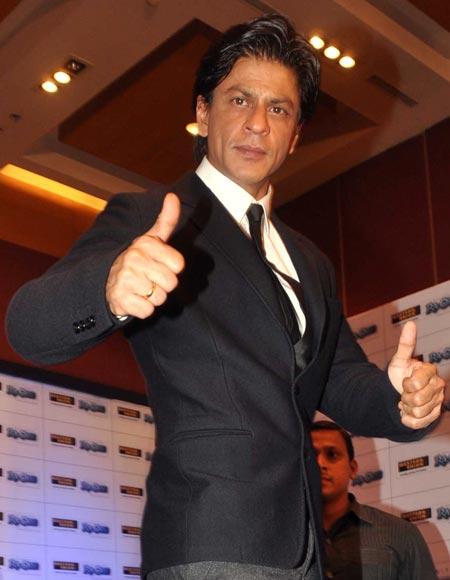 A fun take on what infuriates King Khan!
'Marina beach is the hero of the film'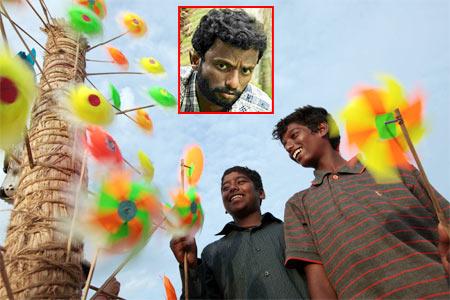 Producer-Director Pandiraj talks about making a children's film on Marina beach.
PIX: Stars attend Riteish-Genelia's sangeet ceremony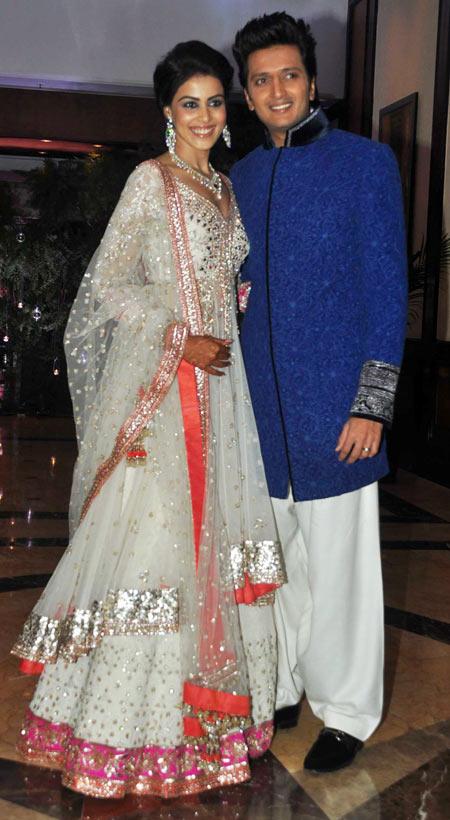 The couple ties the knot this Friday, February 3.
Archives
January 2012
|
December 2011
|
November 2011
|
October 2011
|
September 2011
|
August 2011
|
July 2011
|
May 2011
|
April 2011
|
March 2011
|
February 2011
|
January 2011
|
December 2010
|
November 2010
|
October 2010
|
September 2010
|
August 2010
|
July 2010
|
June 2010
|
May 2010
|
April 2010
|
March 2010
|
February 2010