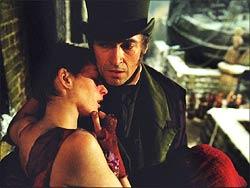 Raja Sen raves about the big wins at the 70th Golden Globe awards.
I feel more than a slight nip in the air around the netherworld today, for as I sit at my desk for the annual task of heaping scorn at the perennially underwhelming
Golden Globes
, today they actually did rather well.
There, I said it.
Several deserving people won, and while there were obvious missteps, this was a fun, relatively brisk party with two terrific hostesses: Amy Poehler and Tina Fey were sharper, cleverer and just plain meaner than Ricky Gervais could ever dream of being. A class act, these ladies.
Some films found love predictably (
Les Miserables
is the kind of movie the ludicrous Comedy/Musical category exists for) and some were surprised by just how tightly the Hollywood Foreign Press Association hugged them.
Django Unchained picked up two wins, with both winners Christoph Waltz (Best Supporting Actor) and Quentin Tarantino (Best Screenplay) admitting they were surprised.

The biggest surprise of the night was Argo. Ben Affleck's thrilling drama won the two biggest prizes of the night, Best Director and Best Picture (Drama). These are massive victories for Affleck, who's been shunted out of the directorial race at the Oscars. By sending this much gold Argo's way (and away from Lincoln, which looked to be this year's most popular film, and was introduced at the Globes by Bill Clinton), the Globes have thrown out a show that might just prove to be more popular than this year's Oscars.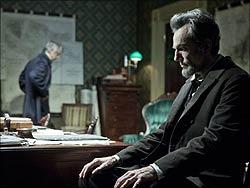 Daniel Day Lewis won for Lincoln, but then that was always going to happen. It takes a specially atrocious kind of picture to feature DDL in a grandstanding role and not look like a favourite for the Best Actor category (something as awful, say, as Rob Marshall's Nine).
Despite his brilliance, Waltz was the only surprise in the acting category simply because Leo DiCaprio and Philip Seymour Hoffman were both gunning for it -- and the latter was in a completely different class this year.

Television was dominated by Homeland, Game Change and, refreshingly enough, Lena Dunham's Girls.
Kevin Costner fittingly won for his fine work in the excellent Hatfield & McCoys, and while Lena Dunham wasn't anywhere in the league of fellow nominees Poehler or Julia Louis Dreyfus, the acceptance of her work into the mainstream is now complete.
The big disappointment in the TV awards? Anything to do with men who act. Best Actor In A Comedy went to Don Cheadle, who's most insufferable in House Of Lies, over such luminaries as Louis CK.
Meanwhile, Homeland might be TV's most arousive show right now but Damian Lewis winning Best Actor In A Drama over Steve Buscemi, Jon Hamm and the great Bryan Cranston? Please.

Silver Linings Playbook, which has been so cherished by the Academy, found little here, except a trophy for the lovely Jennifer Lawrence. The HFPA, 'helpfully' enough, gave her Best Actress In A Comedy Musical by inexplicably pushing Anne Hathaway of Les Miserables into the Best Supporting Actress category. How very.. um, Filmfare of them.
But all in all, they did much more good than bad, these Golden Globes.
There's a lot to debate, of course: from the exclusion of Jonny Greenwood and Wreck-It Ralph to *that many* nominations for Salmon Fishing In The Yemen.
But what remains are mostly good awards, several fine zingers, and two wonderfully funny women: like Fey and Poehler, I'd have liked to drink whatever Jodie Foster was drinking tonight.