Win autographed music CDs of De Dana Dan



Are you ready for masti and madness come November 27?

You'd better be, as that's when the Hera Pheri team of Akshay Kumar, Suniel Shetty, Paresh Rawal and director Priyadarshan return to the marquee with De Dana Dan. Joining them are Katrina Kaif, Sameera Reddy, Neha Dhupia and Johnny Lever and they're all set to reduce you to fits of laughter.

Here's a sample: We have two good-for-nothing chaps, their rich girlfriends, a spoilt dog, a kidnap plan, a Chinese don, a hired assassin, a club dancer, an ambassador, a young frustrated wife, a letch, a drunken waiter and a dead body nobody wants...

Is your interest peaked? Ours is.

While we wait for the comedy to hit theatres, here's your chance to win autographed music CDs from the movie. All you have to do is answer this question:

What is the name of the dog in the movie?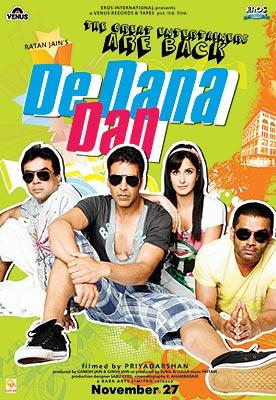 Advertisement
Advertisement