Stallone gets ready for Rambo again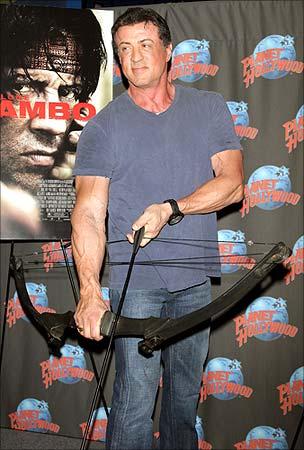 His name is John Rambo, and while Sylvester Stallone [Images] might be 61, he's ready for more action.
Here, Stallone is at Planet Hollywood in Times Square, New York City, donating Rambo memorabilia to the restaurant franchise.
The way he's holding that crossbow, the actor seems more than set for the big role.
Rambo releases worldwide on Friday, January 25.
Photograph: Scott Gries/Getty Images