Now, Mahabharata on Star Plus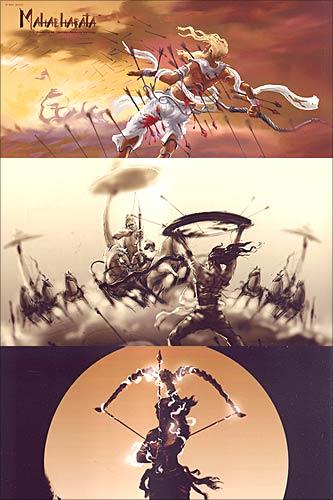 After NDTV Imagine's Ramayana, Star Plus is getting ready with an all-new Mahabharata.
The new serial will be produced by Bobby Bedi, in association with some of the big names in entertainment like Dr Chandraprakash Dwivedi, Barrie Osborne, Amardeep Dehl, Farrukh Dhondy, Ranjit Kapoor and Talvin Singh.
The new series will be shot using state of the art equipment.
Bedi also has plans of making a film version of the serial, a game show and merchandising in the next five years.
The cast consisting of all new faces has already been decided, Bedi said. But the names have not been revealed yet.
Text: Patcy N