Home > Movies > First Look

Get ready for Black Friday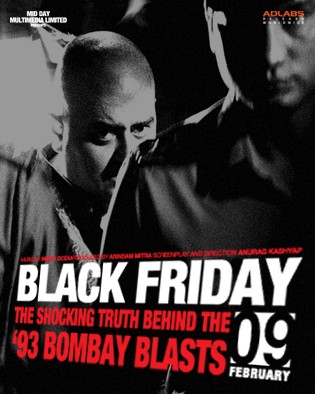 Director Anurag Kashyap has finally reason to celebrate.
His film Black Friday, on the 1993 Mumbai blasts, will finally release on February 9, more than two years after it was shot.
The film was held up as it had to wait until the court passed its verdict against the accused in the blasts.
This will be Anurag's first film that will see the light of day. Paanch, the first film he directed, has still not been released.
Both films star the hugely talented Kay Kay Menon.
Currently, Anurag is shooting his third film, No Smoking, starring John Abraham.