Home > Movies > First Look

Mallika plays vamp in Himesh's Aap Ka Suroor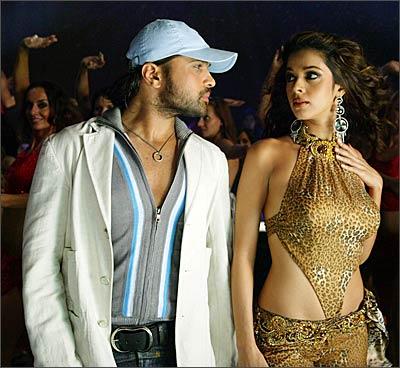 Himesh Reshammiya's acting debut is getting more and more interesting.
The latest is that Mallika Sherawat is slated to play a vamp in Aap Ka Suroor. This will be her first negative role.
But apparently, her role will only be a cameo, lasting about ten minutes.
The lead heroine is a newcomer called Riaa.
Aap Ka Suroor, directed by first-timer Prashant Chadha, will release on June 29.