Home > Movies > Hollywood News

Tom Hanks, Julia Roberts together!

January 12, 2006 18:34 IST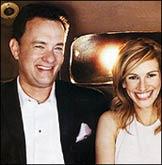 America's Sweetheart Julia Roberts and Forrest Gump Tom Hanks are reportedly going to star in a film together.

According to Variety magazine, Roberts is toying with the idea of featuring in Charlie Wilson's War, a drama set to star Hanks. The project is a joint venture of Hanks' production house Playtone and Universal Pictures.

Mike Nichols is set to direct Aaron Sorkin's fact-based script. The film is based on the book by George Crile and tells the story of a rogue Texas congressman (Hanks) who leads the charge to provide covert funding to Afghan rebels fighting against the Soviet Union. Roberts will most likely play Joanne  Herring, a Texas socialite.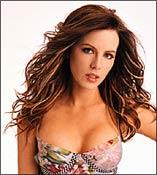 Kate Beckinsale swears to stay away from epics!

British actress Kate Beckinsale has sworn to stay away from big-budget projects, after her recent epics Pearl Harbour and Van Helsing completely failed to arouse critics' interest.
 
Beckinsale, who got her big break in Pearl Harbour, was disappointed at the critics' response to the blockbuster, but admits that it was inevitable that people would rip the film apart, as it arrived at the box office after such intensive media hype. 'We hadn't even started shooting and people were saying nasty things. That's because it was the most expensive movie ever green-lit,' Contactmusic quoted her as saying.

Of Van Helsing, she said, 'Well, what are you going to do, it wasn't exactly Spartacus, was it? But it was also one of those
movies where people spent a lot of money in quite an ostentatious way, so the knives were already out.'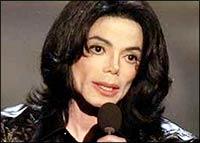 MJ in yet another child molestation soup

Michael Jackson is in trouble with the law again.

The king of pop is reportedly facing new charges of child molestation, after a 20-year old filed a civil law suit in October in  California claiming the singer assaulted him occassionally between the ages of two to 14, forced him to have plastic surgery and stole his musical ideas.

'It is alleged that my client was present at Michael Jackson's residences and other places from the age of two to 14 and was molested many times over the course of those years,' Femalefirst quoted Michael Mattern, a lawyer for the unnamed man, as saying. 'There is also an allegation that my client came up with song ideas, lyrics and melodies which were used by Mr Jackson in his records and made an awful lot of money,' he added.
 
Mattern further added that his client was also 'subjected to unnecessary cosmetic procedures.'

'I have photos of my client with these red lips just like you see on Mr Jackson and a big old cleft chin which he didn't have previously,' he said. The case is scheduled to be heard in Orange County next month. Meanwhile, no comments from Jackson's lawyers have been received yet.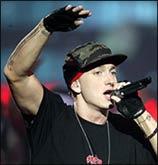 Eminem to tie the knot with ex-wife

Rap superstar Eminem and his ex-wife Kimberly Anne Mathers, better known as Kim, have reportedly applied for a marriage license in Macomb County, Michigan. The application appears to support the rapper's announcement to a Detroit radio station last month that he was attempting to reconcile by marrying his daughter's mother, whom he divorced in 2001, reports E!Online quoting the Detroit Free Press.

Rumours are circulating that the wedding will take place on Saturday, but Eminem's camp hasn't released any details yet. However, under Michigan law, the license is valid for 30 days, which gives the couple ample time to decide on the date.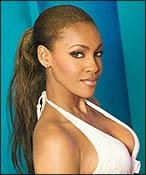 Beyonce is ready to walk down the aisle!

Bootylicious singer Beyonce Knowles is reportedly toying with the idea of tying the knot with her longtime boyfriend Jay-Z.

The singer has revealed that her sister Solange's matrimonial bliss prompted her to think about getting married. 'I don't know when I'll want to get married. I never pictured myself as a bride. But after my sister's wedding, I did start thinking about what kind of wedding I'd want. I don't think I want a big one,' she was quoted by ratethemusic, as saying.
 
Knowles even admitted that she has already thought of her bridesmaids, and zeroed in on her former bandmates Kelly  Rowland and Michelle Williams.
 
Although marriage is on her mind, Beyonce is certain she does not want to start a family right away. 'I didn't want to be in the delivery room (for Solange's birth) but I was moved by the experience, so it didn't make me not want to have kids. I babysat for my nephew last week and it's not as glamorous as it looks,' she added.
ANI