Home > Movies > Oscars 2004 > Features

How does one say no to Clint Eastwood?

Arthur J Pais | February 21, 2004 12:27 IST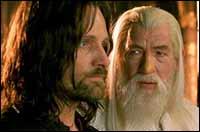 How many people actually watch the Oscar show?
For many years, the wide belief was that there were one billion viewers across the globe. But a few years ago, trade publication Variety did a bit of serious thinking and research, leading to the argument that the most optimistic number would be 100 million which, of course, is no small number. When the Variety story ran, the Oscar show had some 48 million viewers in North America. The numbers have been coming down steadily.
Two years ago, there were about 41 million people when A Beautiful Mind won. Last year, with Chicago taking home the best pic trophy, there were about 33 million viewers.


| | |
| --- | --- |
| | The Oscars! |
| | |
Television pundits believe that the numbers soar when there are some really big films with more than $300 million gross contending for the top awards. In 1998, the year of Titanic, for instance, some 55 million people in North America watched the Oscars, with a boost of about 10 million from the previous year. 

If that argument holds, the numbers could be higher this year. For Return Of The King, which is widely expected to be the winner, has shaped into one of the biggest films in history.

In North America, the movie has grossed a very strong $360 million, but worldwide, its take is truly staggering. With $110 million and $90 million grossed in England and Germany respectively, its non-American gross is about $620 million. By the time the Oscars are given out on February 29, the film made for $120 million, would have grossed $1 billion. It would be the second film to reach that record, following Titanic that grossed an unprecedented $1.8 billion.

Even The Last Samurai, which received four nominations, including one for supporting actor Ken Watanabe, is a giant hit outside North America where it has grossed a decent $110 million. But outside North America, it has grossed a muscular $300 million, with Japan contributing some $115 million.

***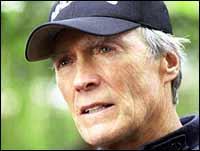 Trying to wrap up the Oscar ceremonies in about three-and-half hours, the managers of the show implore (and at times threaten), the winners not to speak for more than a few minutes. If you go beyond the allotted time, the orchestra will start playing, the warning goes.

But producer Joe Roth (Mona Lisa Smile, The Sixth Sense) who will produce the show this year was telling reporters this week that he would only gently ask the winners to be brief. "How am I going to say 'no' to Clint Eastwood? Or Sean Penn?" he asked. "Not only are they adults, but they are the best in their field. So really, all you can ask them to do is to try to give some sense of how special it is."

He also asked the aloof and mercurial Bill Murray, nominated for the best actor Oscar for his work as a fallen movie idol in Lost In Translation, to make a presentation. After a lot of reluctance, Murray gave in but insisted, according to news reports, that he will not only choose his own material but he won't also be time bound. The orchestra won't start drowning his act no matter what he does, as per the condition.

Roth replied that he 'will not play you off as long as you're interesting'.

He must be praying that Murray won't do something outrageous and will complete his act in about five minutes.
***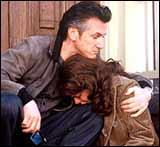 Thinking of the outrageous, how can we forget the documentary winner Michael Moore (Bowling For Columbine) lashed last year after accepting his award at president George W Bush for waging "a phony war" against Iraq? Many people hissed and many booed him, some because they thought it was inappropriate to inject politics into the show.

Wonder what Sean Penn (best actor nominee for Mystic River) and Tim Robbins (supporting actor nominee for the same film) are planning in case they win.

Both are avowed leftists and have condemned the war. Penn travelled to Iraq to meet the 'ordinary people' before the war. Robbins, with his Oscar winner companion Susan Sarandon, has not only condemned the war but also led rallies and protest meetings.

Click here for More Features
| | |
| --- | --- |
| | Article Tools |
| | |
| | |
| --- | --- |
| | Related Stories |
| | |