Home > Movies > News Bytes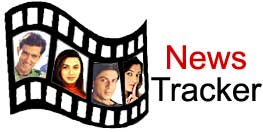 This time it's a parrot!

Vickey Lalwani | May 29, 2003 22:23 IST



Sooraj Barjatya seems to have a fascination for animals. Maybe he believes they are the lucky charms that bring his projects extraordinary success.
In his debut film Maine Pyaar Kiya (Salman Khan, Bhagyashree), a pigeon played an important role. It even featured in a song -- remember Kabutar ja ja ja? The film was a huge success.
His second film Hum Aapke Hain Koun..! (Salman Khan, Madhuri Dixit) starred a friendly Pomeranian called Tuffy, who had as much screen time as the film's lead stars. He even played a pivotal role in the climax. HAHK was an even bigger success.
In his third film, Hum Saath-Saath Hain (Salman, Saif Ali Khan, Mohnish Behl, Karisma Kapoor, Tabu, Sonali Bendre), Barjatya decided to give the animal kingdom the go-by. Going by the director's track record, you could say the film just about did well.
This time around, Barjatya has decided to take no chances. In his forthcoming Main Prem Ki Diwani Hoon (Hrithik Roshan, Abhishek Bachchan, Kareena Kapoor), he's cast a parrot, and a talking one at that!
The parrot patters 'Prem, Prem' constantly, but you are not sure where its loyalties lie -- you see, both Hrithik and Abhishek are called Prem in the film.
Bobby refuses Mani Ratnam
Mani Ratnam's next Hindi film will star Abhishek Bachchan, Ajay Devgan, Vivek Oberoi, Rani Mukherji and Kareena Kapoor. 
But Ajay, apparently, was not Mani's first choice. The ace director originally wanted Bobby Deol for the role.

Bobby had once told Mani he was in such awe of the director that he would not charge him a fee if he were signed on for one of his projects. But when push came to shove, the actor demanded his full market price.
A minor argument followed and Bobby refused the film.

Zoya wants Hrithik
Zoya Akhtar, daughter of writer-director Honey Irani and ex-husband Javed Akhtar, will direct her first venture for producer Ritesh Sidhwani. 
The film will go on the floors soon after her brother Farhan Akhtar's Lakshya (Amitabh Bachchan, Hrithik Roshan, Preity Zinta) is complete.
Hrithik, who seems to be a favourite with the siblings, will play the protagonist in Zoya's film as well. His leading lady is yet to be finalised.
Ritesh, who produced Farhan's debut film Dil Chahta Hai (Aamir Khan, Saif, Akshaye Khanna, Preity, Sonali Kulkarni, Dimple Kapadia) is also producing Lakshya.
Aamir in music video
Cinematographer Baba Azmi (Rishtey, Ishq) is the proud son of a talented father. Which is why he is soon planning to release an album and its music video, Pyar Ka Jashan, in memory of the late Kaifi Azmi. 
The album will focus on his father's poetry and will star Aamir Khan and Gauri Karnik, who debuted in Tanuja Chandra's Sur.
Roop Kumar Rathod will lend voice to Kaifi's songs. According to the late poet's daughter, actress-MP Shabana Azmi, her father had discussed the idea of releasing a music video with Aamir and had even asked the actor to suggest someone who would perform in it. Aamir had then volunteered to do so free of cost.
The album is expected to be released soon.
Santoshi signs Sampat


Rajkumar Santoshi has signed composer Ram Sampat for his film Khakee (Amitabh Bachchan, Akshay Kumar, Ajay Devgan, Aishwarya Rai, Tusshar Kapoor, Jaya Prada).
Sampat has scored the music for nearly 5,000 ad films. But he is better known for creating the tunes for Shaan's Tanha Dil and Shiamak Davar's Mohabbat Kar Le, both Indipop albums.
He has also composed the music for adman Ram Madhvani's Let's Talk.
Interestingly, Khakee is produced by horror specialist Keshu Ramsay, of Ramsay Brothers fame.
Vipul Shah -- fifth time lucky
Director Vipul Shah (Aankhen) had a tough time finding someone to produce his film Waqt: Race Against Time (Amitabh Bachchan, Akshay Kumar, Paresh Rawal).
As many as four producers -- Amitabh's production company ABCL, Vashu Bhagnani, B S Shaad and A Poornachandra Rao -- turned him down. Finally, Manmohan Shetty, Kishore Lulla and Sunil Lulla agreed to produce the film.
According to the grapevine, Amrita Rao (The Legend of Bhagat Singh, Ishq Vishk) will play the female lead in the film.
Juhi refuses to bare
Raj and Nadira Babbar's daughter Juhi (Kaash... Aap Hamare Hote) has refused the lead role in an Indo-French film because it would require her to expose a lot.
Despite Bollywood's current fascination with international projects, Juhi -- who was not comfortable with the idea of exposing -- even refused the services of a body double.
Yet another accident
A couple of days back, a mishap occurred on the sets of Rohit Shetty's Zameen (Abhishek Bachchan, Ajay Devgan, Bipasha Basu). The film is being produced by N Pachisia. Luckily, no one was hurt.
An accident also occurred on the sets of Imtiaz Punjabi's Fun2shhh (Iqbal Khan, Netanya Singh, Anuj Sawhney, Paresh Rawal). Fun2shhh is also being produced by Pachisia.
This accident occurred at Mumbai's Film City, when a part of Fun2shhh's sets caved in. Three people suffered from fractures as a result, while 27 others were mildly injured.


What do you think about the story?








Read what others have to say:





Number of User Comments: 1








Sub: Parrot

I am sure parrot will bring some good luck to next venture of Suraj Barjatya MPKDH. Parrot saying Prem prem...hmmmmmmmmmmmmmmm....quite interesting! But what can any ...


Posted by Ritu SS






Disclaimer